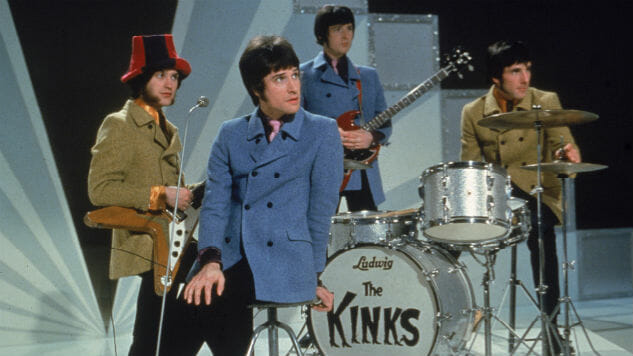 The Rolling Stones and The Beatles might get the most votes for best British group of their era (or of all time), but The Kinks deserve to be a part of that conversation as well. The Kinks were poetic, raw and subtle all at the same time, and drew more on their English surroundings than the Beatles or Stones, whose sound owed so much to American blues and rock 'n' roll. Armed with hits like "Lola," "Waterloo Sunset" and "You Really Got Me," The Kinks perfected the art of the pop song, and they also made one of the best concept albums of all time with 1969's The Kinks Are the Village Green Preservation Society.
On this day in 1972, The Kinks performed in Boston's Orpheum Theatre, where they brought out their greatest hits and new songs, which, at the time, were from their double album Everybody's in Show-Biz. Listen to some snippets from this classic, gritty Kinks show below.
Listen to The Kinks perform live on this day in 1972 via the Paste vault.