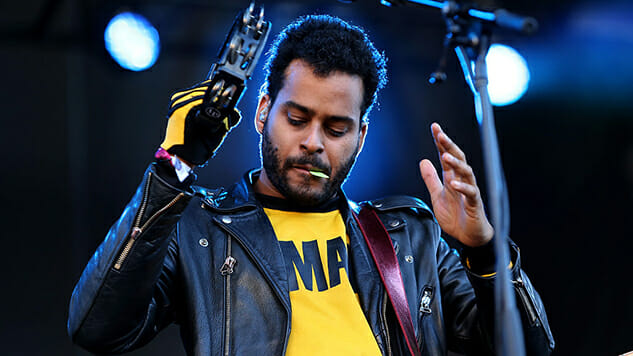 Daily Dose is your daily source for the song you absolutely, positively need to hear every day. Curated by the Paste Music Team.
Twin Shadow has shared new single "Broken Horses" in two forms, the "Santo Domingo Edit" and the "Port Antonio Edit." He's also shared instrumental versions of both tracks. "Broken Horses" follows earlier single "Hollow Days," released in October, along with studio album Caer, released in April.
The differences between the "Broken Horses" versions are minute, if even there at all. The track has the same deep, trance-y bass hits that have infected most modern pop-radio hits, but without all the accompanying bombast that makes those songs feel hollow and soulless. Soul has long been Twin Shadow's trump card, George Lewis Jr.'s heartsick croon bursting through the slick electro beats to pound at the door.
"Broken Horses" ends up feeling like an untapped, unshaken branch of the tropical house tree, a spectacularly un-seasonal jaunt down a digital coastline in pixellated sand and surf. It sounds like a holiday spent away on a beach—both jolly and a little bit lonesome.
Listen to both versions of "Broken Horses" below (or via your streamer of choice), along with Twin Shadow's 2011 Daytrotter Session.