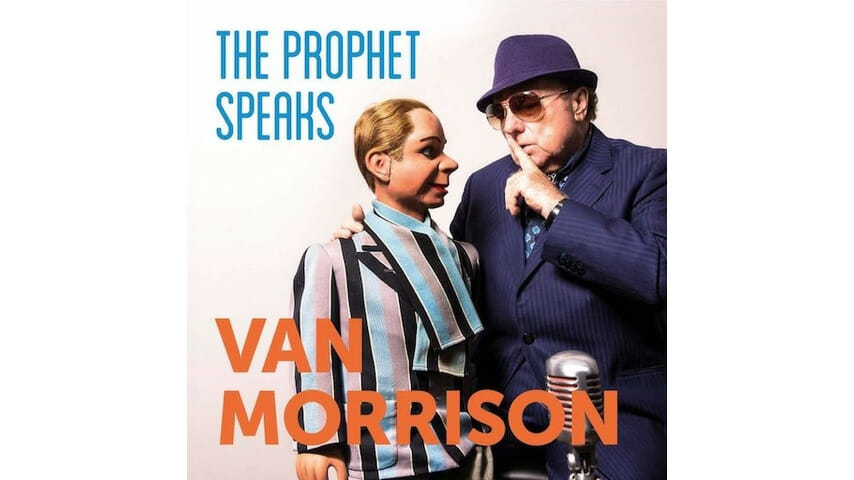 No doubt about it: Van Morrison's on a roll. Following a spate of recent albums released this year and last—Roll With the Punches, Versatile and You're Driving Me Crazy, the latter of which was released barely seven months ago—Van the Man has been revisiting his roots with set after set of jumping jazz, blustery blues and classic R&B standards.
Yet, the question is…why does he continue to plod such well trod terrain?
There's no denying Morrison's devotion to the form. Indeed, his earliest efforts, even while with his band Them, were a natural evolution from the seminal sounds that defined rock's original roots. With his gruff vocals and natural sway, the so-called Belfast Cowboy revisited the music with an authenticity and eagerness that's never deserted him throughout his 50 plus year career. Here again, his enthusiasm is infectious, from the effusive shout-out of "Got To Go Where the Love Is," one of half a dozen songs Morrison contributes to this 14 song set, to the easy, seemingly effortless swing and sass of "Dimples," "Laughin' and Clownin'" and "Greenwich Mean Time." Clearly Van's still got his groove, and his devotion to form is evident throughout. Indeed, his effortless sway on "I Love the Life I Live" seems to bear out the sentiments expressed in the title.
Likewise, with 40 albums under his belt, Morrison might be forgiven for repeating himself. And given his crack backing band, one might also excuse him for not wanting to mess with a proven formula. By mining such masters as John Lee Hooker, Sam Cooke and Solomon Burke, he negates any risk that the material might lapse. Given the ebullience he expresses on a song such as "Gotta Get You Off My Mind," he seems clearly aware that he's hedging his bets and feeling secure in such safe terrain.
If any further evidence of redundancy is needed, consider the fact that the title track itself is a redo of one of Morrison's own earlier compositions.
On the other hand, Morrison is of an age where most artists are considered venerable old masters, and if indeed he is favoring more familiar realms, then he's obviously earned the right to do so. Unlike, say, Robert Plant as one example, he's not inclined to venture towards experimental extremes. Besides, these are hardly rote performances. His stutter and scat on "Rollin' and Tumblin'" gives the song a distinct new twist. Likewise, his playing on sax and harp is as assured as always, adding to his credence and conviction. The backing band, including his current foil Joey DeFrancesco, is polished and professional, giving Morrison room to play with his phrasing and weave his way through the melodies.
The Prophet Speaks becomes a matter of his own personal preference. The rural backwoods Morrison of Tupelo Honey, Morrison, the celestial traveler of Astral Weeks and Morrison, the Celtic crooner that shared his ancient hymns throughout the '80s have clearly succumbed to his new persona as a timeless troubadour of a distinctly vintage variety. The prophet is speaking loud and clear and letting us know, he's happy with the place where he's arrived.