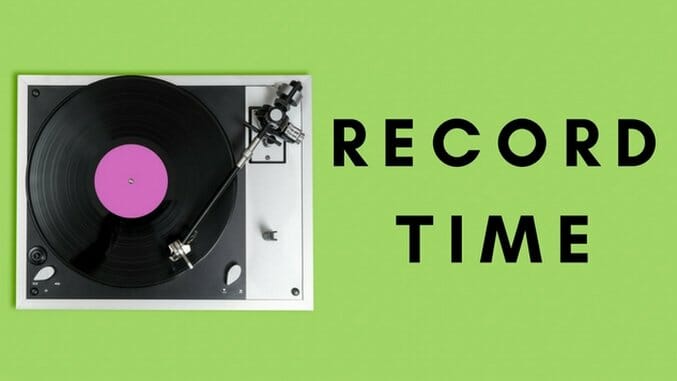 Record Time is Paste's monthly column that takes a glimpse into the wide array of new vinyl releases currently flooding record stores around the world, and all the gear that is part of the ongoing surge in vinyl culture. Rather than run down every fresh bit of wax in the marketplace, we'll home in on special editions, reissues and unusual titles that come across our desk with an interest in discussing both the music and how it is pressed and presented. This month, that includes some fresh indie rock, a jazz classic, music from a country legend and two-dozen Britpop love songs.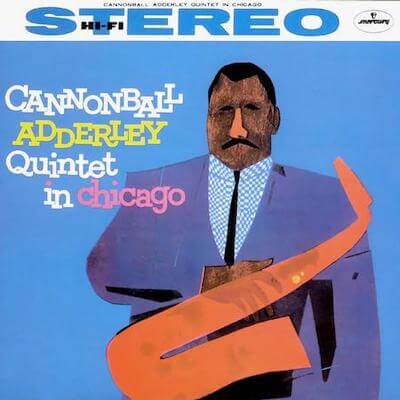 Cannonball Adderley Quintet: In Chicago (Acoustic Sounds / Verve)
The folks at Acoustic Sounds have directed their remastering energies toward one of the true masterpieces of recorded jazz history. Recorded by the members of Miles Davis' ensemble during their off hours in Chicago, and right before they were to lay down the tracks for the classic Kind of Blue, this album sounds as alive as it did nearly 70 years ago. Adderley and fellow saxophonist John Coltrane engage in a friendly competition throughout, pulling and pushing each other to play harder and dream bigger in their solos. It's electrifying to hear them pair up on the head of Coltrane's composition "Grand Central" and then trade off spotlight turns on "Stars Fell on Alabama." It's just as wonderful to hear in crystalline clarity, thanks to the work of engineer Ryan Smith, just how the rhythm section reacts in turn. Pianist Wynton Kelly shines perhaps the brightest only due to his melodic attack and smooth right hand.
---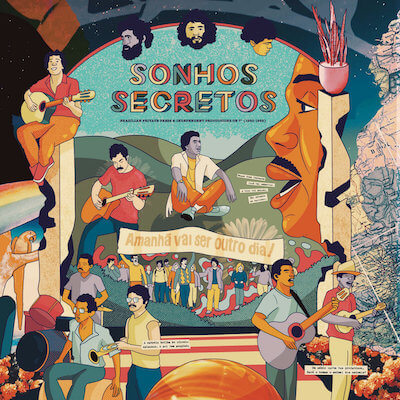 Various: Sonhos Secretos: Brazilian Private Press & Independent Productions on 7" (1980 – 1985) (Aquarium Drunkard / ORG Music)
DJ and serious crate digger Tee Cardaci has spent the better part of a decade living in Rio de Janeiro and doing a deep dive into the music of Brazil. Mostly the danceable stuff to spin at parties and gigs, but he's developed a true love for the indie releases and private press jams that emerged once the dictatorship of the South American nation began to lose power in the '80s. Cardaci has long been sharing these tunes he's uncovered in mixes for friends and online. Once such mix that he made for Aquarium Drunkard began the journey that culminated in this lovely collection of material, all of it culled from rare 45s. The mood of this compilation is, as suggested by the title, something like a waking dream — a blissed out fugue state soundtracked by music that touches on a variety of popular genres but feels dissociated from them all. "Tamares," a masterful tune by Luiz Sérgio Cruz and Moacyr Luz, for example, has its roots in Brazilian folk music and art pop of the '70s but the combination results in something like the anthem of a strange, colorful alien land. Renato Faver's "Espantalho" (Portuguese for "Straw Man"), with its misty synth melodies and vocal harmonies, suggests the sound of the on board entertainment if Willy Wonka gave Caribbean cruises on his wild, burping boat.
---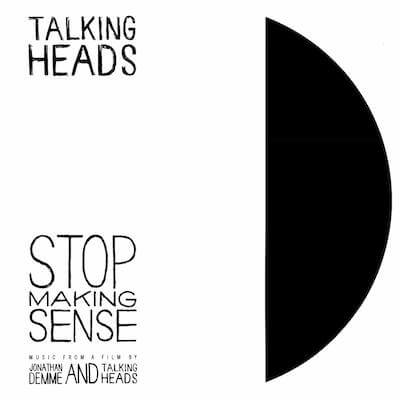 Talking Heads: Stop Making Sense (Sire / Rhino)
While we wait with bated breath for the re-release of Stop Making Sense, the peerless Talking Heads concert film directed by the late Jonathan Demme, we will gladly make do with this expanded vinyl re-release of the movie's soundtrack album. The new pressing beefs up the original version accordingly — this is the first time the full concert has been on wax, including the previously unreleased "Big Business / I Zimbra" medley and "Cities," and a wealth of material that was only available on CD. Spread across two LPs, the music sounds bright and present if a little too clean, as if the analog tapes were treated to a digital wash before the lacquers were cut. But, as ever, it is thrilling to hear how the Heads adapted their taut, tense songs for a bigger band appropriate for the large stages they were playing at the time. "Take Me To The River" has a deeper swing, "Once In a Lifetime" became a skyscraping anthem and "Cities" was given a Technicolor once over with the help of backup singers Lynne Mabry and Ednah Holt and Bernie Worrell's devilish keyboard trills.
---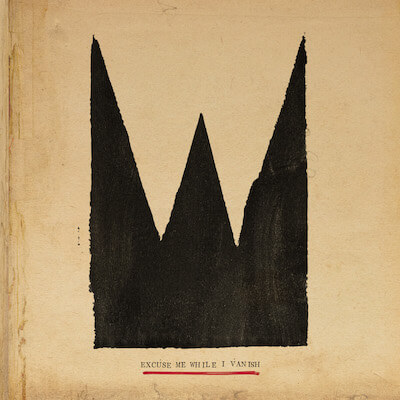 William The Conqueror: Excuse Me While I Vanish (Chrysalis)
There are plenty of stories swirling around the making of the third album by indie rock trio William The Conqueror. The inexplicable wonder of the creative process is part of it as singer / songwriter Ruarri Joseph describes the spontaneous nature of one track "The Bruises" as "It wasn't, and all of the sudden, it was." And there's, of course, the pandemic that put the band on pause. Joseph watched his wife, a mental health worker, struggle as she helped folks through the early fraught period of the lockdowns. Joseph apparently was so inspired by her efforts that he became a care worker for a while. All of that clearly fed into this LP as it is blessedly free of the overly worked over, focus group-led sound of much of the indie world these days and glows with an empathic spirit even as Joseph, bassist Naomi Holmes and various guests sing of personal struggles and joys. Their music has long filled a void in a British pop world that is too often taken over by legacy acts and snotty newcomers. They are seeding a rich ground that will hopefully sprout more thoughtful, tuneful acts of their ilk.
---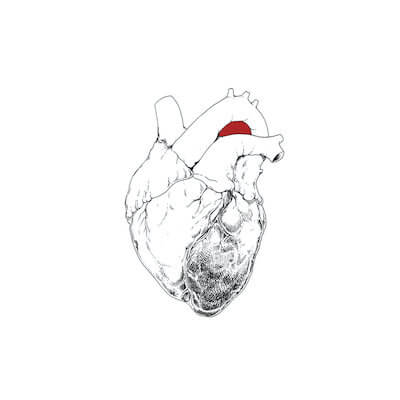 Swans: The Beggar (Young God)
Michael Gira's ever-fluid project Swans is ample proof that a band needn't simply be one thing, one sound, one constant lineup. In the four decades since the group began, it has flowed roughly from its origins in assaultive post-punk to its middle period of expansive, folk-inspired goth to its return to life in 2010 after a long hiatus as something resting between those two sounds: brutal volume and bruising percussion cut through with moments of startling beauty. The current iteration of Swans is something of a slow smolder. The music on The Beggar runs warm and temperate in the mode of psych-folk pioneers like Fairport Convention and the Pentangle with occasional storm clouds or short bursts of flames on the periphery. Gira and his collaborators on this album, which include the brilliant Ben Frost and bassist Dana Schechter, ride grooves and moods to their absolute endpoints. Songs linger and roll forward with remarkable control and restraint. To be clear, there's a goodly amount of ugliness throughout, mostly expressed through Gira's lyrics, which truck in images of fluids, flesh, mud and desire. It simply feels a little easier on the stomach when offered up in these generous, bubbling portions.
---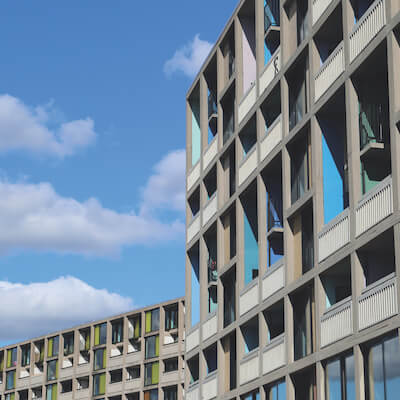 The Wedding Present: 24 Songs (HHBTM)
We love it when The Wedding Present gets conceptual. For all of 2022, the venerable British pop band released one single each month, releasing them on 7" vinyl that their scores of fans hungrily snapped up. One year later, the group's longtime mainstay David Gedge compiled all this material in a generous three-LP set that boasts five extra tracks (including one featuring original Weddoes guitarist Peter Solowka) and a DVD. It's a hefty beast of a package, but one worth letting weigh down your record bag. Not presenting the material in chronological order was a slightly befuddling choice, but Gedge programmed the LPs well. There's movement and flow comparable to their proper albums that was missing from their previous single a month project known as Hit Parade. As ever, Gedge's lyrical concerns are affairs of the heart, and even after all these years of songwriting he finds new variations on that theme. He's aided considerably by the music, which pushed him in fresh directions. The Chic-inspired "We All Came From The Sea" brought out a slinkier vibe to his lyrics while he explores how miscommunication can damage a relationship as inspired by the climbing / receding bass work of Melanie Howard on "Monochrome."
---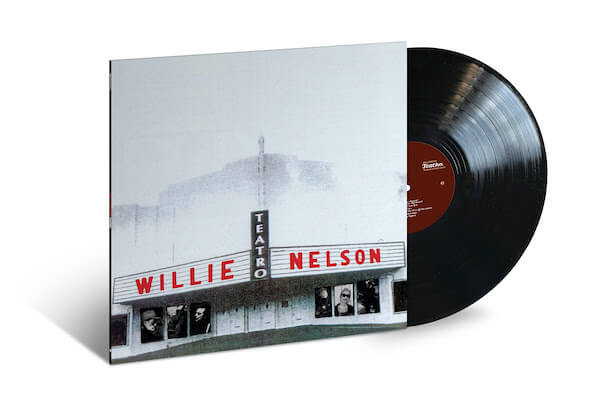 Willie Nelson: Teatro (UMe / Island)
Back in the late '90s, producer Daniel Lanois nudged Willie Nelson out of his typical groove, He set the country legend up in an old movie theater in Oxnard and surrounding him with old friends (Emmylou Harris, Bobbie Nelson) and young guns (Brad Mehldau, Victor Indrizzo) for a recording session that gave a sundown glow to songs from Nelson's past. The resulting album still sounds revelatory, even on this decidedly quiet new vinyl pressing. Much like Cowboy Junkies' breakthrough The Trinity Session, listening to it is akin to sneaking into a private jam session or a house concert that you were technically invited to. The intimacy and empty space is audible throughout and it inspires Nelson to perform with hushed calm that feels miles away from the rowdy sound of his outlaw country heyday. As relaxed and comfortable as a well-worn pair of jeans.
---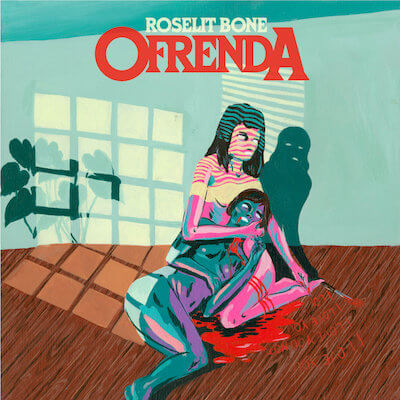 Roselit Bone: Ofrenda (Get Loud)
For some time now, Portland's music community has had a thread running through it with a good number of roots-country ensembles taking inspiration from the brooding soundtracks of Ennio Morricone, the punk-y reach of the Gun Club and the spacious production work of folks like Daniel Lanois and Mitchell Froom. With all due respect to the other artists that fit that bill, no one is doing it better these days than Roselit Bone. Led by singer / songwriter Charlotte McCaslin, the band brings a rawness and dusky wonder that so many of their compatriots are missing. The group has reached another peak with the release of Ofrenda. McCaslin's songs have the pointed power of an Elmore Leonard novel with their vibrant imagery and plainspokenness. She leaves it to the band to add the texture and subtext. They bring the dusty barroom vibe necessary to evoke the wit, sorrow and bloodthirst of McCaslin's well-drawn characters that are often in desperate situations.
---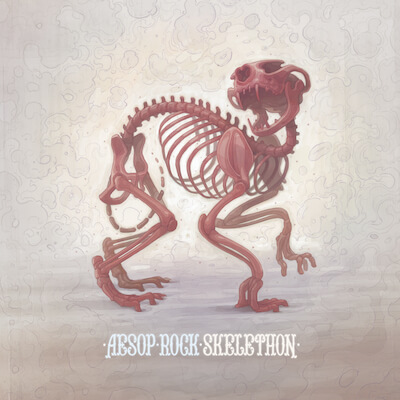 Aesop Rock: Skelethon: 10th Anniversary Edition (Rhymesayers)
Somehow, in spite of the continued success of his albums and the demand for special edition re-releases like this, rapper Aesop Rock seems to remain under the radar in the greater hip-hop community. That oversight feels particularly dismaying every time I spin <i>Bazooka Tooth</i> or this gem from 2012. Reissued this month on colored wax with a bonus clear UV-printed 12″ featuring four bonus tracks, <i>Skelethon</i> is a prime example of Aesop's lyrical and conceptual daring. His productions on this album are informed by the wider world of psychedelic rock while maintaining its street-level funk. He put himself on the line by reducing the guest artist appearances to folks outside the hip-hop world like Moldy Peaches member Kimya Dawson, indie artist Hanni El Khatib and minor cameos by Rob Sonic. And he pushed himself further and further out on a limb with rhymes that spill over with images and ideas. "Spinning in the shadows of immortal magnets," he raps on "Zero Dark Thirty," "Are we supporting the artist or enabling the addict? / I mean, I guess it matters to me / I wish it mattered to you." At the ripe age of 36 when he recorded this album, Aesop had been through some shit and came out of it bruised yet grinning. Original vinyl copies of this album aren't difficult to come by, but if you don't have one on your shelf, this new edition is the one to snap up. The mastering is mic drop perfect and having Blockhead's greasy remix of "Zero" on wax is something every serious collector should want.
---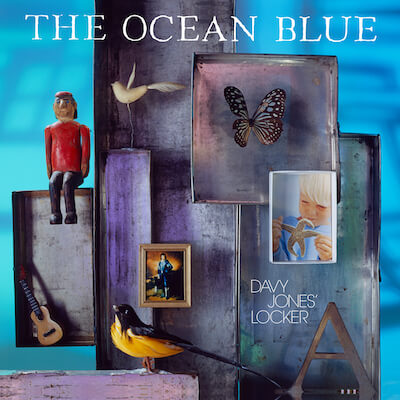 The Ocean Blue: Davy Jones' Locker (Korda)
Speaking of underrated, it is the considered opinion of the Record Time team that The Ocean Blue never got their due despite an unbroken run of great albums that has continued as recently as 2019. The Hershey, PA dream pop group were victims of bad timing as they swung into the larger consciousness of the college rock world right before grunge and Britpop started sucking up all the oxygen. And rather than try to tap into those genres for some kind of commercial boost, the quartet held true to their influences and sound. As they continue to stay the course, the group has wisely wrested back control of their work and have been re-releasing it on vinyl over the past few years. This month, they produced a fantastic reissue of Davy Jones' Locker, the record they self-released in 1999 after getting dismissed by Mercury Records, pressed to crystal clear blue wax befitting the band's name and the album's submarine title. The music is equally glassy and beautiful, driven by David Schelzel and Oed Ronne's intertwining guitar work and the tasteful engineering work of drummer Rob Minnig. It's the kind of romantic, melodic pop that, much like the work of their forebears like the Smiths and Echo & the Bunnymen, works for all seasons and situations.