Senator Dianne Feinstein Finally Released the Transcript of the Infamous Fusion GPS Testimony to Congress
Photo by Chip Somodevilla/Getty
Politics
News
Fusion GPS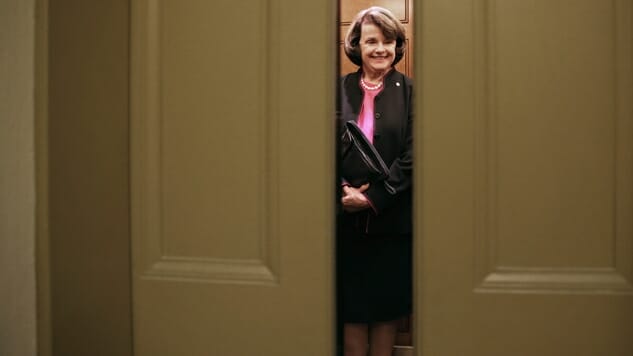 Some Congressional Republicans have wrongly painted the entire Trump-Russia investigation as having to do entirely with the infamous dossier compiled by former British spy, Christopher Steele. As the New York Times reported just before the new year, the FBI inquiry in to the Trump camp actually came as a result of George Papadopoulos (who admitted to lying to the FBI about his contacts with Russian cutouts) drunkenly running his mouth to an Australian diplomat. Fusion GPS is a political firm who commissioned Steele to research Trump's Russian connections. They were first hired by a Republican outlet in the primary, before being paid by the Democrats in the general election.
The firm's co-founder wrote in the New York Times that "Republicans have refused to release full transcripts of our firm's testimony [to Congress], even as they selectively leak details to media outlets on the far right. It's time to share what our company told investigators."
Republicans like Senator Richard Burr bristled at this suggestion, yet did not address Fusion GPS' central complaint that they wanted their testimony to be released to the public.
On Fusion GPS' @NYTimes op-ed: Our investigation is not complete. However, given that Fusion seems to have more to say, if Mr. Simpson and Mr. Fritsch would like to return to the Committee for an open hearing, we will certainly entertain such an event.

— Richard Burr (@SenatorBurr) January 3, 2018
One can release testimony and call them in for additional questioning, yet Republicans did not paint it this way. They simply said things like "our investigation is not complete," and continued their PR assault on this Trump-Russia narrative. After a week-plus of back and forth, Senator Dianne Feinstein finally released the transcript of Fusion GPS' testimony to Congress. It is 312 pages long and we have yet to dive in to it, so keep your eyes peeled tomorrow on Paste politics for a summary of what Fusion GPS told Congress.
Jacob Weindling is a staff writer for Paste politics. Follow him on Twitter at @Jakeweindling.