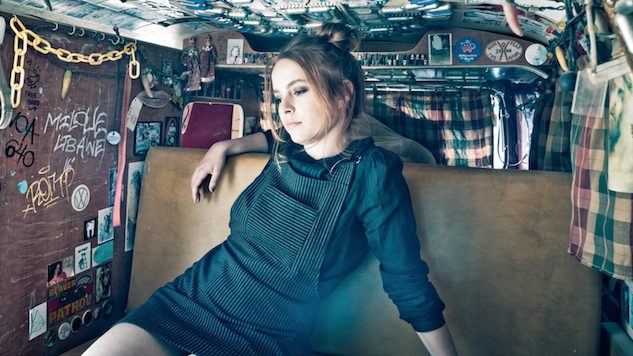 Bridgit Mendler's portfolio of work seems boundless. She began starring in a slew of films as a teenager, including Alice Upside Down and Labor Pains before landing on Disney Channel's massive hit, Wizards of Waverly Place. But that's all old news now. Mendler, who is also a gifted and growingly popular singer, released a phenomenal EP in November titled Nemesis, including hits like "Do You Miss Me at All" and "Atlantis." As if she weren't busy enough, Mendler is also a highly engaged activist, having helped raise hundreds of thousands of dollars for various causes and winning awards for being such an admirable role model for children.
On top of all that, Mendler looks damn good while doing whatever she's working on. We talked to the starlet about her love of fashion, staying warm in the winter, and why puffy vests just don't make any damn sense.
Paste: Have you always been into fashion or is it a new interest?
Bridgit Mendler: I have always been interested in fashion. When I was young, I used to spend hours late at night filling up my cart online with beautiful fancy things I wouldn't actually buy. Now that I am an independent artist, I have enjoyed being in charge of how I express my sense of fashion.
Paste: Who are some of your style idols?
Mendler: I love Grimes, FKA Twigs and Erykah Badu. They inspire me to be bold with defining a visual style that accompanies my music.
Paste: Is there a movie, TV show, music video, etc. that you remember in particular as having amazing fashions?
Mendler: I was obsessed with Titanic as a young girl! I loved the gowns Kate Winslet wore. I wanted to dye my hair red and change my name to Rose. Now at least I've done one of those things.
Paste: Do you dress any differently on stage than you do in your day-to-day life?
Mendler: On stage I definitely make an effort to be more put together. I like to take risks in day-to-day fashion but sometimes they are sloppier because it's unlikely that I will be photographed. On a day off, I love wearing big baggy pants and jackets in interesting textures and patterns.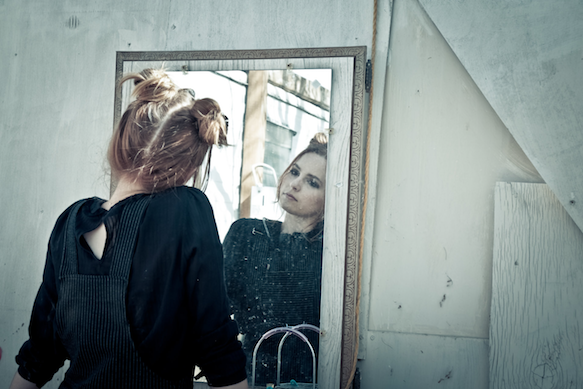 Paste: How do you balance expressing yourself through fashion without being too loud or "extra?"
Mendler: A strong sense of fashion will always attract attention. I love when I get comments on a cool outfit, but I feel less comfortable when I get attention for looking "sexy." Maybe that's why I dress like a boy half the time [laughs]. If I really don't want any attention, I'll wear a hat and/or my reading glasses.
Paste: What's your go-to outfit for the winter?
Mendler: I love oversized coats with big pockets, beanies and running shoes. Beanies always surprise me with how much they help me stay warm.
Paste: If you had to sum up your style in three words, what would they be?
Mendler: Patterns, texture, and tomboy.
Paste: What's the worst fashion trend that ever existed?
Mendler: I still don't understand puffy vests. If I want to stay warm I need sleeves!
Paste: Your career branches out into so many different realms. Do you ever think about designing clothes?
Mendler: I would love to! For starters, I'll have to design some killer merch.
Paste: What's your New Years resolution?
Mendler: I want to make time for friends and family this year [as well as] for always.