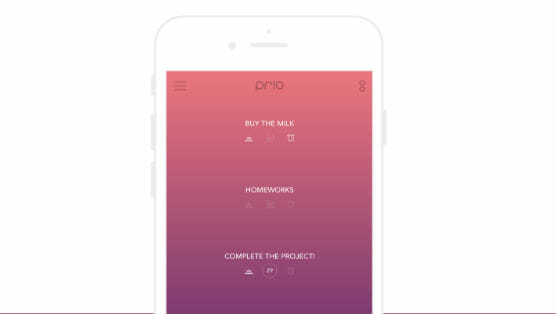 If you're anything like me, you've been through your fair share of task list or reminders apps in your day. As an app reviewer I've used somewhere around a million of them—ranging from terrible to fantastic. The tough thing about reminder apps is that most people are looking for something that's deep enough to get the job done, but is also extremely user friendly and pleasant to look at.
As I've said in past reviews, I can't remember pretty much anything these days. I need an app to remind me about my multiple reminder apps. Thankfully, Prio is one of the sleekest deliveries yet, which may sway me into using it long term.
Prio's main draw is color. It's bright while being easy on the eyes (especially with a host of color schemes), and it's functional. It's wonderfully simple, in case you're getting tired of overly obtuse apps. You're basically just going to swipe down and create tasks, which are very easy to edit on the go. Tasks will flutter about on-screen in an animated way, but the functionality is still present.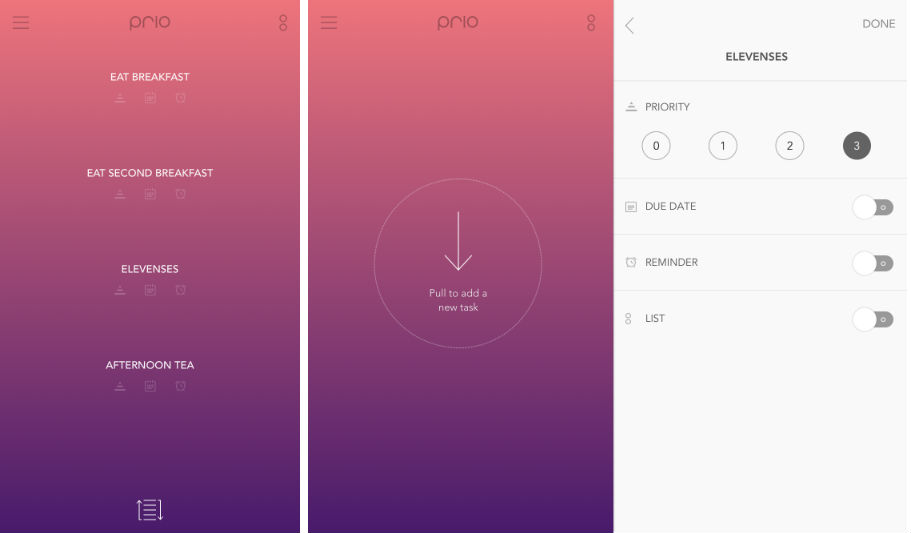 Although there is a character limit, you can create multiple lists at your leisure, such as daily tasks and a shopping list, and access them easily with a swipe. It's very easy to swap the order manually, or sort by requirements like creation time or priority.
With iCloud support, Prio is one of the most pain free listing apps I've ever used. While I could do with a bit more functionality behind the scenes (less is more for the most part), I'll be using it for the time being. If you're a professional with a very busy lifestyle though, you may want to spring for something with a bit more meat. It's good then that the one dollar pricepoint makes Prio pretty easy to swallow.
Prio is an iOS app that can be downloaded for $0.99 in the iTunes App Store.