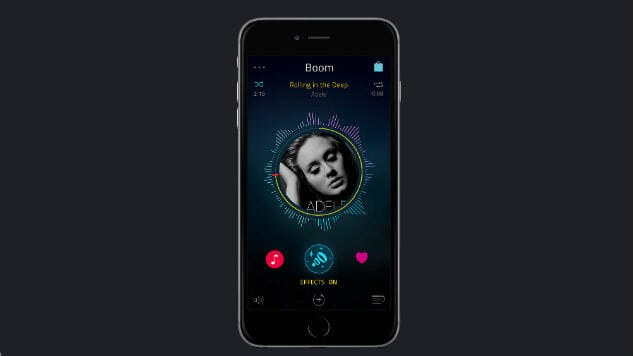 I'm not a music savant by any stretch of the imagination, but I do try to have the best possible audio setup when listening to certain forms of media. Some genres of music really benefit from a good pair of headphones, and depending on the situation, it may call for a specific device. So I appreciate that Boom, an app that enhances listening to music, and other apps like it, exist.
I have to really highlight its ease of use—even if you're not technically inclined, the simplistic UI is a cinch. There's options to select from your existing library, filter out cloud-based songs, toggle any effect you want at any time, select your headphone type, and even touch specific 3D surround speakers to alter your experience. There's also concessions for crossfade, a visualizer toggle, and a sleep timer.
There's just one catch. To unlock every effect (read: 3D Surround and every EQ option), you need to spend $2.99 on the app as a one-time fee of sorts once you've exhausted the five-day free trial. Wait, there's one more catch too—it's not as detailed as the separate Mac app, in that you can't fully customize the Equalizer settings in an in-depth manner. There's presets, sure (like "bass boost" and "acoustic") on mobile, but it's not going to suit the needs of every audiophile out there.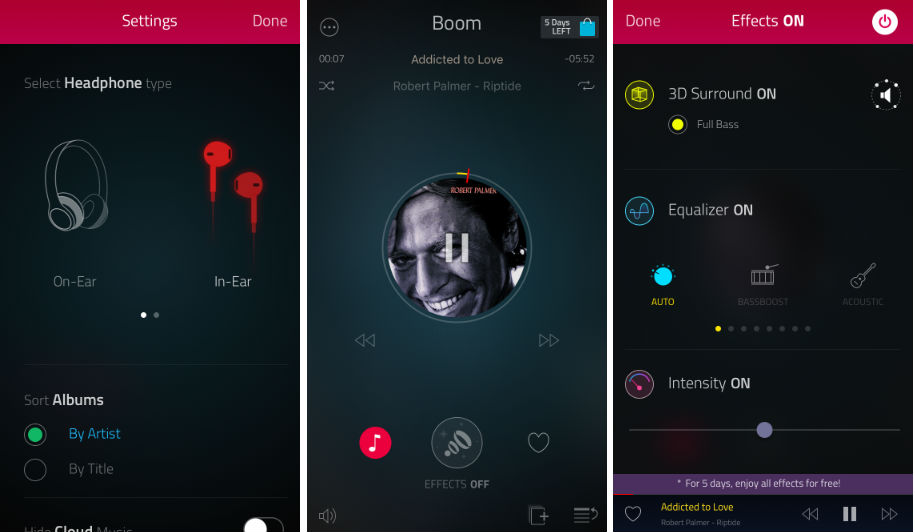 By the time I was done using Boom for a week I was torn. For really in-depth genres like progressive rock, I enjoyed the ability to tweak things to my liking and experiment with different types of headsets and settings.
But for general use, especially when lounging or going on a walk, I preferred the already established options I had set up with the on-board iOS music app and Spotify. If you don't mind rebuilding every playlist from scratch it won't be as big of a deal, but not everyone will get their money's worth with Boom.
Boom is an iOS app that can be downloaded for free in the iTunes App Store.