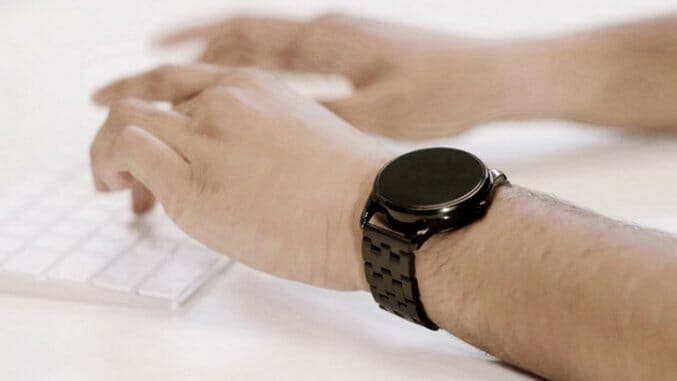 The smartwatch field is a busy and steadily growing market. With no one device dominating the market, there's plenty of room for new ideas to vie for your attention, meaning there's opportunity for niche smartwatches to match your needs perfectly.
That's the thinking behind Cronovo, a smartwatch that's been in development since 2014. It'll track your heart rate more efficiently than anything else you've used before.
The unassuming wearable looks much like a conventional watch but packs plenty of punch underneath the surface. The team's plan was to offer "specific knowledge" rather than the general knowledge that so many other smartwatches already provide.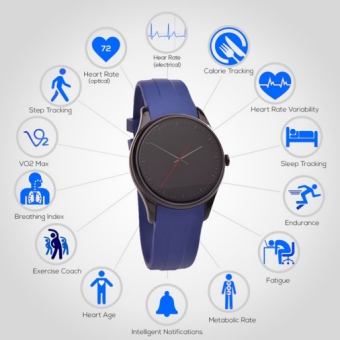 "We're a team of software developers and hardware engineers who all have a passion for fitness. Cronovo was created out of this necessity," the company's Darin Philip says.
The watch offers sleep tracking, step tracking, intelligent notifications, breathing index and heart rate tracking that's purported to be 99.9 percent accurate. Alongside that, it'll track your metabolism in real-time, offering training advice based on your metabolic rate. Impressively, there's a three-day battery life too.
The highly accurate heart rate technology is thanks to Cronovo's designers combining two methods of heart rate detection: optical and electrical tracking. Medical professionals, as well as athletes, use electrical heart rate detection extensively in their work, and Cronovo has managed to squeeze it into a wrist watch. Including optical technology makes it all the more useful.
"Optical technology comes in handy when you need heart rate readings while working out or through out the day," Philip says.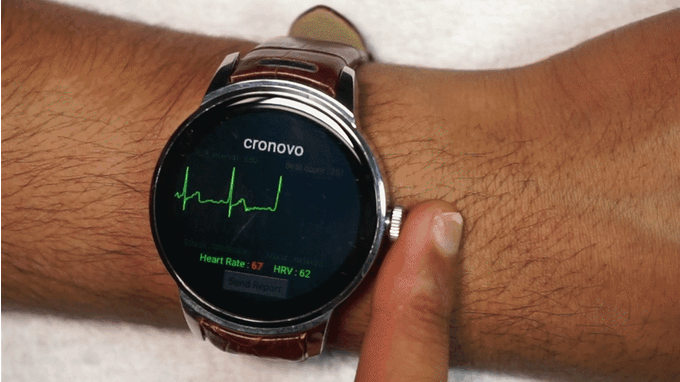 The firm continued that pinpoint accuracy by focusing on providing specific knowledge about your body, rather than using generalities. The Autonomic Nervous system was the focus when developing Cronovo, looking at the parts of the nervous system responsible for control of bodily functions such as breathing and heartbeat.
Each part of Cronovo looks at such things, before combining everything to form a VoFit Score. That score gives users a heads up on how they're performing, in terms of exercise, sleep, metabolism, breathing and calorie intake. It promises to be the most involved series of recordings possible. It'll even issue instant email or SMS warnings to family members if readings indicate that there's the potential for a heart attack or stroke imminently.
Cronovo doesn't stop there, though. Its tie-in fitness app recommends more than 100 workouts for your needs, plus breathing exercises. Its watch features ensure there's a wealth of face options, as well as notifications, and call support. As Philip explained to us, it can act as a music player, remote control and productivity tool, while also offering the appearance of a conventional watch. Its music playing functionality is particularly entertaining, given it'll show you what music does to your heart rate.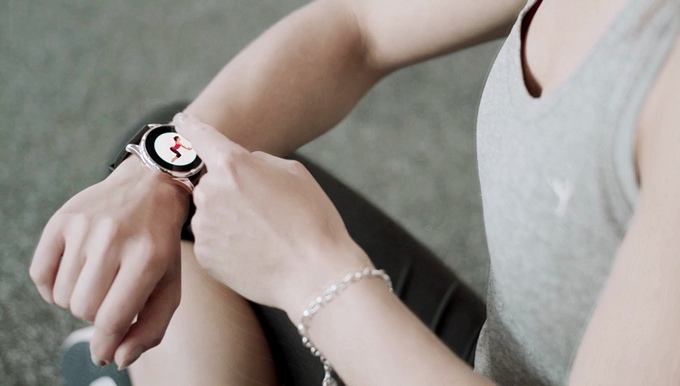 Logically, it's called Cronovo because of the word Chrono, meaning to record historical events in order, while Vo is the name of the firm's software package.
Working alongside Android and iOS, Cronovo is keenly priced. The smartwatch recently launched on Kickstarter, and has already surpassed its goal. Currently, a pledge of £119 (about $151) gets you one watch, plus a free strap of your choice. While you won't get to use it until about November 2017, it's a particularly low price for a smartwatch that offers so many options. It's devices like these that could really transform the uptake of smartwatches, being a far cheaper alternative than we've seen before from major brands.
The Kickstarter campaign runs until January 28.