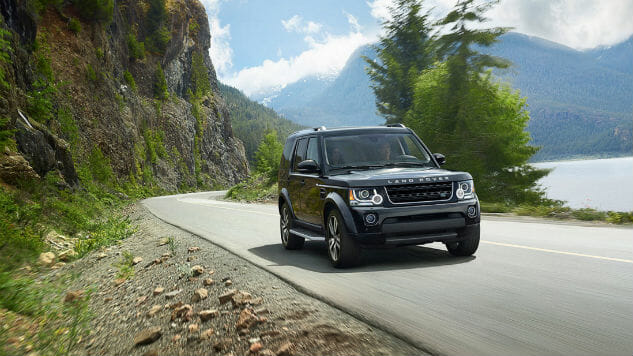 There are rumors the Land Rover LR4 is going to be discontinued or altered. That will be a sad day for anyone who appreciates an off-road vehicle that drives like a sport-car.
Recently, I tested one in Austin for a week and drove in rain and wind, urban settings and the backcountry, and tried to park it in a basement garage. The LR4 is the type of vehicle you look back at after you park it and appreciate the heft, style, and ruggedness.
There are a few things you should know right away. The vehicle weighs 5,655 pounds. That's almost twice as heavy as a Ford Focus. It's a heaviness you can feel as you drive it, a weight that makes the LR4 feel solid on the pavement. During one hectic late-night jaunt to my campsite in Austin, rain pouring everywhere and the darkness seeping in from all sides, I sat back and listened to a few podcasts. (I imagine a Focus would have drifted on the road like a kite.)
In another test on a dirt road, I played around with some of the off-road settings. This is not a Jeep or some 4×4 you'd take over a sand dune (it costs just north of $50,000), but if you ever do hit some loose sand, I can tell you that the traction control will click in just fine. Because of the weight and the computer-controlled off-roading features, the LR4 never went even slightly sideways. It made me want to test one next winter if it is still around in this incarnation.
The suspension, which you can adjust using the center screen, felt secure and smooth. A feature called Trailer Stability Assist senses if the trailer you are towing starts to move side to side and adjust the brake and throttle accordingly. Another feature called Gradient Acceleration Control will keep you at a steady speed if you go down a mountain pass too quickly. Many of these features have been available in this model for some time, but it's my first time testing them. My main takeaway was that the vehicle is heavy, the ride is better than most Cadillacs, and you could easily decide to pile through snow or dirt if you didn't want to get the tires dirty.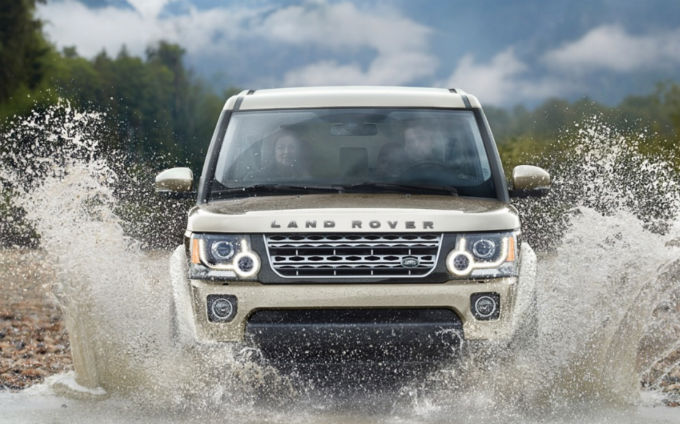 To make all of this work in an SUV, the LR4 has a 340-horsepower supercharged engine. On the highway, I punched it a few times and felt the kick you usually only find in a luxury sports sedan. It meant passing other cars on a country road was never a problem.
And, about the cargo space. I easily added a Schwinn Vantage bike I was testing in the back without having to worry about space for my luggage, camera bags, or…a second bike. Because the LR4 is so tall, you can slide a bike in quickly without some of the jostling required if you own a Ford Explorer or other SUVs that are shorter and more aerodynamic.
All of this won't last, I'm guessing. Range Rover will likely make the next LR4 lower to the grounds ot help with MPG, and sleeker like the Evoke or the new Jaguar F-Pace. Sad day. I like an SUV that is ready for the mud and can handle some heavy rain without blinking. If you can find one of these monsters before they all vanish, save me a seat, and we'll do some mudding.