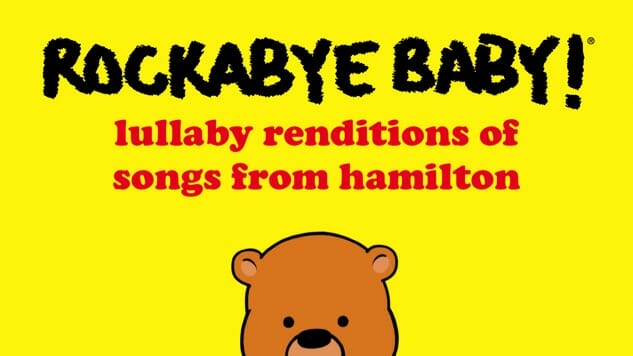 A lot of adult human people really, really, really like Hamilton, and now, thanks to the well-made Rockabye Baby!, infant human people can hear catchy Broadway tunes about the U.S.'s first Secretary of State.
Yep, songs such as "Alexander Hamilton," "You'll Be Back," "Satisfied" and "Say No to This" have now been set to marimbas, glockenspiels and wood blocks. Unfortunately for fans of Lin-Manuel Miranda's rhymes, there isn't any rapping in this version but the beats are still as fresh as can be, so it barely matters.
The Rockabye Baby! series previously tackled Beyoncé, and you can find that album and others here. Stream Lullaby Renditions of Songs from Hamilton here, and find the album's tracklist and delightful cover art below.
Lullaby Renditions of Songs from Hamilton Tracklist:
01. Alexander Hamilton
02. My Shot
03. The Schuyler Sisters
04. You'll Be Back
05. Helpless
06. Satisfied
07. Wait for It
08. Say No to This
Lullaby Renditions of Songs from Hamilton Album Art: