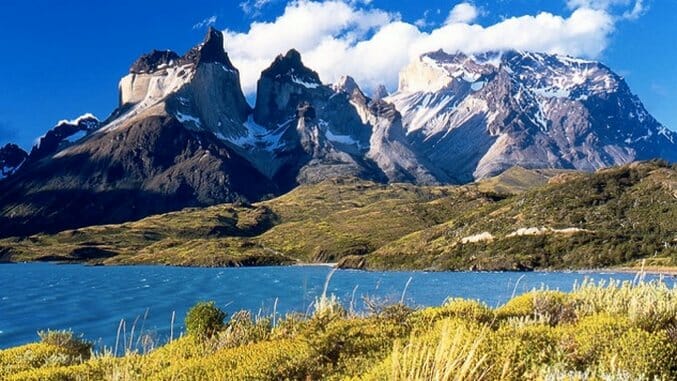 Most humans fall into one of two groups: those who believe in an afterlife, and those who don't. After all, the big debate is probably life's greatest mystery. But if there's one thing both groups can widely agree on, it's the worship of nature. For anyone looking to be baptized by their environment, few places on Earth are more sacred than the locales below.
Torres del Paine
Chile
Known for its soaring three towers (pictured above) that overlook electric-blue icebergs and golden yellow lowlands, Torres del Paine in Patagonia, Chile, is one of the world's most astonishing, breathtaking and popular hikes. The five-day "W" trail is the most trafficked, taking trekkers through the namesake points of interest. But there's also a full circle hike that can be completed in eight or nine days, or a day-trip "greatest hits" approach for less ambitious hikers. Either way you'll be surrounded by beauty.
Socotra Island
Yemen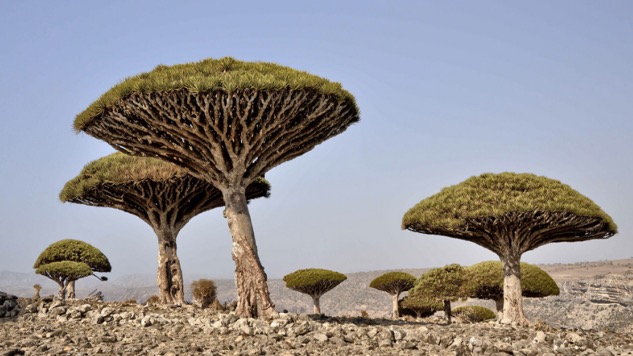 Photo: Rod Waddington, CC-BY
This spot has often been called "the most alien-looking place on earth." Located in the Indian Ocean about 150 miles between Yemen and Somalia, the 80×30 mile island of Socotra is a gem of biodiversity. While the pictured Dragon's Blood trees are the marquee attraction, the 700 other endemic species trail only Hawaii, New Caledonia and the Galapagos in terms of impressive numbers. Other highlights include the fat-bottomed cucumber trees and the tropical-meets-high mountain canyon Wadi Valley.
Cappadocia
Turkey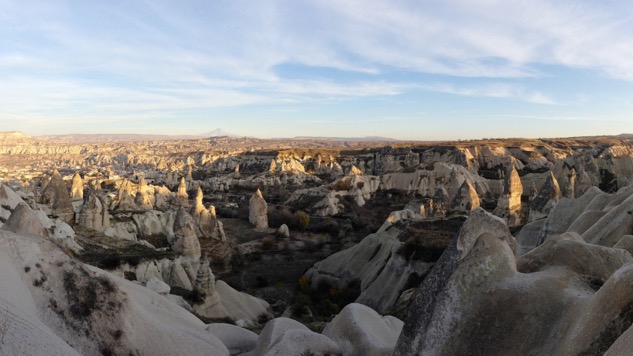 Photo: LWYang, CC-BY
Welcome to one of the most otherwordly places on Earth. Think Badlands National Park but on a much grander scale. In Cappadocia, you'll encounter the endless "fairy chimneys" in Monks Valley and elsewhere, homes carved into valley walls, rock-face churches in Ihlara Canyon and the iconic hot-air ballooning in Goreme. If ever there was a just a single reason to visit Turkey, this is could very well be it.
Iguazu Falls
Argentina/Brazil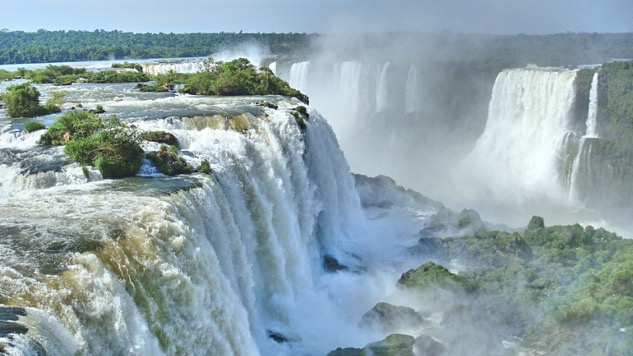 Photo: Nikolas Moya, CC-BY
The title for "most impressive waterfall in the world" is often a three-way fight. But Niagra Falls and (to a lesser extent) Victoria Falls usually lose to this contender: Iguazu Falls, on the border of Argentina and Brazil. Literally meaning, "big water," Iguazu is the widest and arguably most visceral of the three. Upon seeing latter, First Lady Eleanor Roosevelt reportedly exclaimed, "Poor Niagara!" (which is a third shorter than Iguazu). As with most phenomena, photos do not do this steamy place justice.
Grand Canyon
Arizona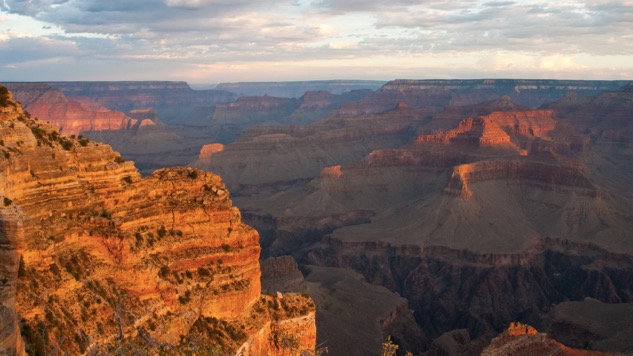 Photo: Curt Mills, CC-BY
Few places—and maybe no place—on Earth make you feel smaller than this. Arguably the greatest geological wonder in the world, Grand Canyon in northwestern Arizona exposes 2 billion years of eroded history. The Colorado River-carved canyon is 277 miles long, 18 miles wide and over a mile deep. When I once asked a British man, who claimed to have visited over 150 countries, for the most affecting thing he'd seen in life, he confidently replied, "Grand Canyon!" I have no good reason to doubt him.
Top photo: melenama, CC-BY
Off the Grid columnist Blake Snow writes epic stories for fancy publications and Fortune 500 companies. Follow him on Twitter.