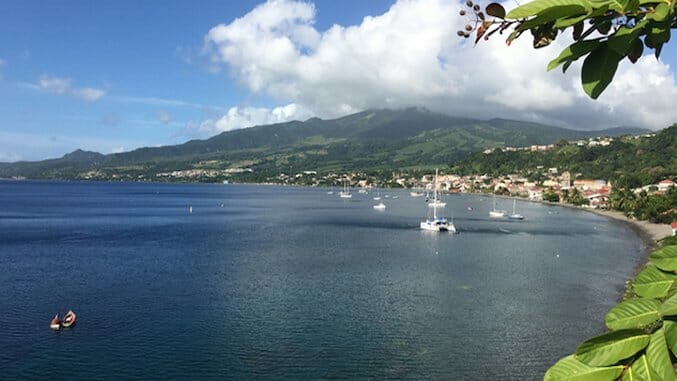 For all of the epicureans and foodies hoping to escape the cold this winter, look no further than the idyllic island of Martinique. Located in the Lesser Antilles of the Caribbean Sea, Martinique is an ideal warm weather destination welcoming tourists with open arms to experience their unique Creole cuisine made with a French flair while lounging under the sun.
Infusing French cooking styles with Creole flavors, traditional local dishes showcase the diverse culinary landscape on the island. Here is a look at five of the best restaurants to visit on the island of Martinique.
1. Le Zandoli
The more contemporary traveler should venture over to Les Trois-Ilets to experience La Suite Villa, a trendy 5-star hotel perched on top of a hill that overlooks Martinique's capital Ford de France. Each room has been designed to satisfy your sweet tooth filled with playful décor items inspired by candy and French confectioneries. Chef Ivan Duchene designed the menu at the on-site restaurant, Le Zandoli. Duchene experiments and reinvents traditional Creole dishes with his own French flair using only the finest local and fresh ingredients. Try their take on the traditional foie gras, which turns this French delicacy into a parfait topped with a blood orange marmalade and salad.
2. Le Plein Soleil
Hidden in Pointe Thalémont le François, Le Plein Soleil is a stunning 3-star hotel with a view of the bay. A local gem, this boutique hotel is colorfully decorated and has an exquisite on-site restaurant led by chef Nathaniel Ducteil. Mixing together French and Caribbean cuisine, this refined menu offers guests a chic interpretation of traditional dishes and they are known to prepare local seafood in innovative ways.
3. Restaurant Le Point de Vue
Hop on over to the Atlantic coast along the northeast side of the island to try traditional Creole cuisine at Restaurant Le Point de Vue in Sainte-Marie. This cozy beachfront gem serves up generous portions of local favorites, like Conch Stew and locally grilled fish like snapper, at affordable prices with an unparalleled view of the ocean. Be sure to try this local favorite's traditional Chicken Colombo, which is made from a curry that is mixed with coconut milk and ginger.
4. Lari Z'Abime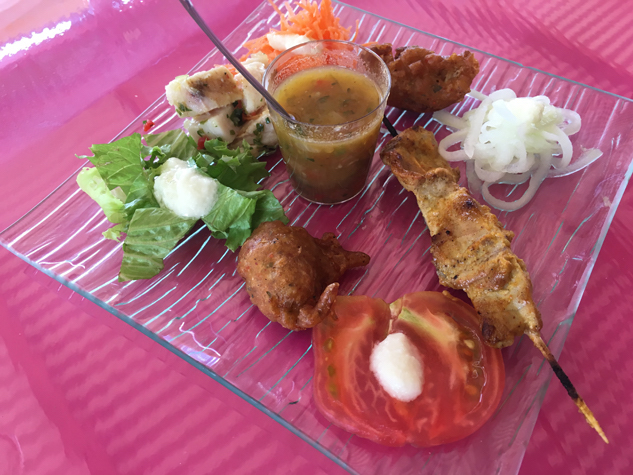 If you're looking to experience the true taste of Martinique, venture off the resort to explore the island and dine like a local. Located on the Northwest tip of the island in Le Prêcheur under the direction of Thierry Dasini, Lari Z'Abime has been able to keep traditional creole dishes alive. Their menu showcases local produce and game by way of traditional dishes that bring Old World cooking into a modern environment. He also ensures that little is left for waste by using every ingredient and piece of food, from turning the skin of the breadfruit into a baked chip to baking the fruit into a cheesy gratin.
5. Cap Est Lagoon Resort and Spa
The Cap Est Lagoon Resort and Spa is a secluded hotel situated on a beautiful white sand beach. This luxurious hotel is also home to a standout restaurant under the direction of chef Jordan Delamotte, former chef of the Sers Palace on Les Champs Elysées. This restaurant has put their own spin on traditional dishes like the boudin sausage, which they modernize while incorporating classic flavors and ingredients.
Caleigh Alleyne is a travel and lifestyle writer and editor of The Creators Commune. Follow her adventures on Twitter and Instagram.