Firefighter Anime Fire Force Self-Censors in Response to Kyoto Animation Arson Attack
Image via Funimation/YouTube
TV
News
Anime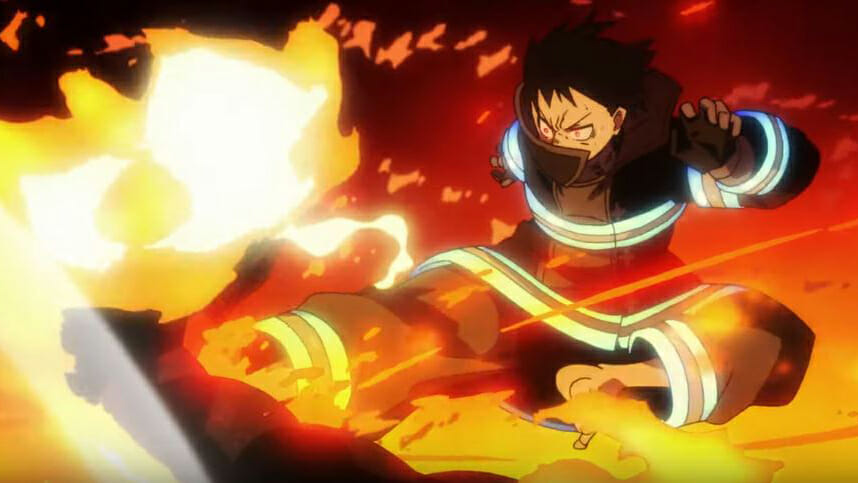 Firefighter-themed sh?nen anime Fire Force has delayed and edited its episodes in response to an arson attack committed last Thursday at Kyoto Animation Studios that ranks as one of Japanese's deadliest mass-murders since the end of WWII.
Fire Force revolves around a heroic supernatural fire brigade who combat mysterious demons called Infernals. These skeletal demons are born when a regular human spontaneously combusts into a ball of flame.
The series is animated at David Production, and it is easy to see how an anime regularly portraying death by fire is insensitive in light of the arson attack at an anime studio. According to a statement by the MBS channel, where Fire Force airs, the anime's forthcoming third episode has been delayed until July 26. In addition, the color of fire has been changed, presumably to a more unnatural, magical hue. The channel didn't comment on whether further episodes of the anime will retain the color change, but did say that "from episode 4 onward, we will deal [with similar situations] accordingly."
The fire at Kyoto Animation, the creators of beloved shows like Clannad , The Melancholy of Haruhi Suzumiya and Free, claimed the lives of 34 people and left dozens more injured.