Cartoon Network Orders Two New Adventure-Comedy Series
Images via Cartoon Network
TV
News
Cartoon Network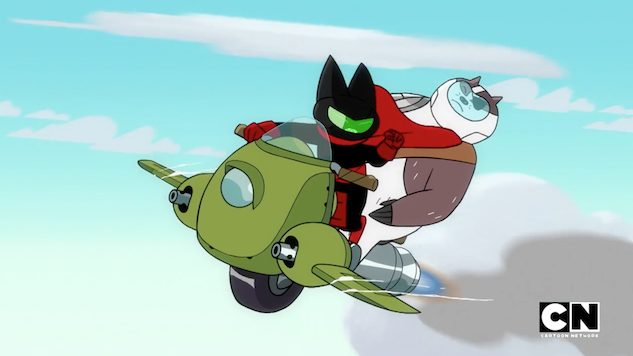 Cartoon Network has added two new animated adventure comedies to its programming slate, both of which revolve around felines.
The network announced Monday that OK K.O.! Let's Be Heroes storyboardist Parker Simmons's series Mao Mao, Heroes of Pure Heart will debut on July 1. The series follows a "crime-fighting samurai cat and his faithful sidekicks" as they solve crime and bring justice to the people of their town.
The network also ordered Uncle Grandpa storyboardist Myke Chilian's Tig N' Seek, which follows an eight-year-old sleuth and his inventor cat searching for the lost items of Wee Gee City. The series will premiere in 2020.
Prior to the premiere, eight new episodes of Mao Mao will be released on the CN App and on demand, but the first episode is currently available on each platform. New episodes will air on Mondays throughout the summer.
Both series were greenlit from the studio's global Artists Program, a developmental lab that nurtures "a new generation of creators and developing a pipeline of critically acclaimed work," according to THR. Past series piloted as a part of the project include Regular Show and Steven Universe.