The Paste TV Guide: Everything We're Watching This Fall
Time to set those DV-Rs!
Photo Courtesy of Netflix
TV
Lists
Fall TV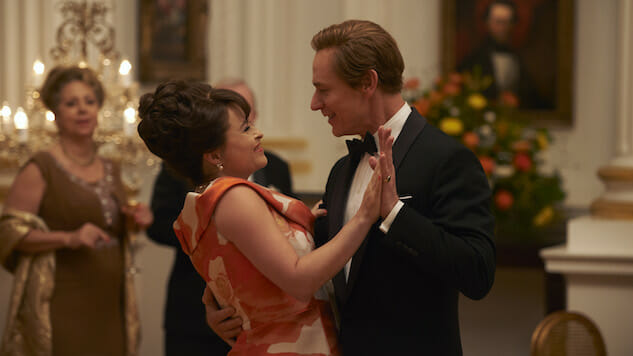 Fall has traditionally always been a big time for those who love TV. Network series return from their long summer vacations and the traditional networks roll out their slate of new series amid new and returning offerings from cable and streaming services.
But this fall, in addition to new and returning series, two much hyped streaming platforms are entering the mix as both Disney and Apple try to wedge their way into the already crowded market.
We know you have work, family and friends to keep up with. You need time to exercise, do your laundry and pay your bills. You can't watch everything! So don't worry: Paste TV is here for you.
We've culled through all that pumpkin and apple cider season has to offer to come up with the 27 shows you can't miss this fall, in order of their premiere dates. Happy viewing!
Wu-Tang: An American Saga
Network: Hulu
Premiere Date: September 4
Status: New Series
Co-created by The RZA and Alex Tse, Wu-Tang: Am American Saga ain't (you guessed it) nothing to fuck with. This 10-episode series, which is inspired by The Wu-Tang Manual and The Tao of Wu, traces the rise of the mighty hip-hop outfit against the backdrop of the crack cocaine epidemic, as Bobby Diggs (Moonlight's Ashton Sanders) brings together a group of young black men to make music. If you're familiar with Method Man, Ghostface, Raekwon and the like, we don't need to sell you on this. If you aren't, hey, here's an excuse to familiarize yourself with the music and mythology of one of the great American musical groups. Expect a great cast (which also includes Spider-Man: Into the Spiderverse's Shameik Moore) and a predictably but satisfyingly terrific soundtrack. —Allison Shoemaker
The Deuce
Network: HBO
Premiere Date: September 9
Status: Returning for Season Three (Final Season)
David Simon and George Pelecanos's gritty look at the '80s porn industry is also getting its farewell bow this season, and the only thing anyone should be asking is this: Will Maggie Gyllenhaal, as Candy, get the due she goddamn deserves? Sorry to get extreme on this one, but the best part of The Deuce is Candy's evolving career as a producer of porn, and hopefully her journey down this path continues to be the focus of the series. This is why we tune in for this show, for the record. Dual James Francos can eff off. —Liz Shannon Miller
This Close
Network: Sundance Now
Premiere Date: September 12
Status: Returning for Season Two
In its lovely six-episode first season, Shoshannah Stern and Joshua Feldman's This Close—created, written by, and starring the pair—proved itself a quietly revolutionary series by virtue of the fact that it was an engaging, sometimes sad buddy comedy first, and all else second. That the two protagonists are deaf is just a fact of the story, rather than its reason for being. Kate (Stern) and Michael (Feldman) aren't defined by their deafness, but it's also not an insignificant aspect of their lives; that's an idea viscerally explored in the startling first season cliffhanger, and the energy of those final moments continues through the beginning of Season Two. To say too much would give some big things away, but suffice it to say that one of TV's most compelling friendships remains as complicated as ever, and that both these talented artists (and Stern in particular) return in fine form. —Allison Shoemaker
Top Boy
Network: Netflix
Premiere Date: September 13
Status: Returning for Season Three
What do you get when an alleged former IRA bomber from the Falls Road in Belfast (who spent time in the infamous Long Kesh prison on charges of murder) becomes a respected novelist and, in his fifties, creates a TV show based on gang culture in East London? This singular biography, belonging to Ronan Bennett, yields up Top Boy, the UK's slightly less ambitious answer to The Wire. The first two seasons debuted in 2011 and 2013, making the show's return one of the most unlikely TV events of the year. This is more than welcome—amidst the stifling realism and cruelty of the fictional Summerhouse estates, there is poetry (like The Wire, the patois is a delight) and vulnerable humanity, subject always to the grinding machinery of systemic violence. Sharon Duncan-Brewster is excellent as Lisa, the resilient mother of Ra'Nell, who was the star until the creators realized what they had in Ashley Walters and Kane Robinson, two real-life rappers who are spectacular as Dushane and Sully—friends and enemies fighting for oxygen and power in a world that is loath to give up either for very long.—Shane Ryan
Country Music
Network: PBS
Premiere Date: September 15
Status: New Series
Here's the thing, you're either a person who hears the words "16-hour documentary" and gets excited, or you're not. But for your sake, dear reader, we hope that you are, because all 16 hours of Country Music are well worth your time. The latest from national treasure Ken Burns explores a genre famously summed up as "three chords and the truth" from numerous perspectives—its growth from hymns and the blues, its role in the rise of radio and television, its complicated legacy with regard to race, its relationship to rock and roll, its resonances both personal and political, the list goes on—while also tracing the lives of its trailblazers, guardians, and luminaries. Emotional and educational, smart and surprising, it's likely to get you deeply invested in everything from the rise of electric guitar to the enduring perfection of "I'm So Lonesome I Could Cry." BYO Hat. —Allison Shoemaker
The Good Doctor, New Amsterdam and Grey's Anatomy
Network: ABC and NBC
Premiere Date: September 23, September 24 and September 26
Status: Returning for Third, Second and Sixteenth Seasons
Look the news is awful, the world is not in a great place and the day-to-day minutia of our lives can be exhausting. Allow me to introduce you to the panacea this trifecta of medical shows offers to the hazards of daily life. They are escapist comfort food TV of the highest order. From Grey's, which is still going strong entering its sixteenth season (!!), to relative newbies like The Good Doctor and New Amsterdam, watching doctors balance their always complicated personal lives with the always complicated diseases of the week is so relaxing. There are cliffhangers galore to be resolved as each drama kicks off its new season. Will Meredith (Ellen Pompeo) face jail time on Grey's? Did Helen (Freema Agyeman) survive the car crash on New Amsterdam? Will Shaun (Freddie Highmore) find love on The Good Doctor? I promise you learning the answer to these questions will soothe your soul. Watch these three shows and call me in the morning.—Amy Amatangelo
Prodigal Son
Network: FOX
Premiere Date: September 23
Status: New Series
In a television landscape already bursting with procedurals, true crime dramas, and shows about serial killers, it's not 100% clear that Prodigal Son necessarily even needs to exist. At first glance, it looks like a milder version of NBC's Hannibal, with a dash of Netflix's Mindhunter thrown on top. The Walking Dead alum Tom Payne stars as Malcom Bright, a talented profiler who uses his job—and presumably some rather serious medication—to help him process growing up as the son of famed serial killer "The Surgeon." Now he needs his dad's help to stop a copycat murderer that's imitating his father's original crimes.
Despite Prodigal Son's familiar feel, in the wake of Good Omens I'll watch literally anything for Michael Sheen and, to be fair, the idea of him as a cozy cardigan-wearing mass murderer is strangely intriguing. Plus, the fact that this is a Greg Berlanti series means that it should at least be a campy good time. —Lacy Baugher
mixed-ish
Network: ABC
Premiere Date: September 24
Status: New Series
The black-ish-verse continues to expand, as does the ABC "shows set in the 80s"-verse, with this prequel series about the early life of Rainbow Johnson, who as a young woman experienced a tough transition from life in a "community" (AKA cult) to the mainstream world. The standout cast includes Tika Sumpter, Mark-Paul Gosselaar, and Gary Cole, as well as an intensely talented and captivating clan of kids to play the younger versions of Rashida Jones, Daveed Diggs, and Tracee Ellis Ross (who is an executive producer and also narrates the show). More importantly, the way in which the show invests in engaging with the facts of what it's like to grow up as a mixed-race kid in a world where the concept is completely foreign to your peers gives a shot of life to the otherwise tired tradition of ABC family comedies. —Liz Shannon Miller
Stumptown
Network: ABC
Premiere Date: September 25
Status: New Series
Call it the Lady Detective Renaissance of 2k19: First we get Kristen Bell sweeping back into Neptune a harder, more jaded grown-up Veronica, now we've got Colbie Smulders taking over the (actual!) streets of Portland as Dex Parios, a former Marine covering her gambling debts (and covering up her PTSD) by stuffing grown-ass kidnappers into her trunk. Dang, 2019! Give a Millennial whose childhood was spent mainlining girl detective stories some room to breathe, already! Add in Jake Johnson as a shearling-jacketed hipster bar owner (literally named Grey), Michael Ealy as a sympathetic local detective, and a supporting cast that features Tantoo Cardinal and Camryn Manheim and introduces Cole Sibus as Dex's younger brother? Oh, you just TRY and pry this lady detective broadcast procedural from my cold, hipster-coffee-holding hands. — Alexis Gunderson
Evil
Network: CBS
Premiere Date: September 26
Status: New Series
The latest show in which a by-the-books type teams up with a surprise weirdo of some sort in order to solve crimes (let's call it the Castle catalogue), Evil sees a clinical psychologist (Westworld's Katja Herbers) join forces with a church official (Mike Colter of Luke Cage, may it rest in peace) to determine if the otherworldly occurrence of the week is supernatural. Wait, come back! Three things: First, it's created by Robert and Michelle King of The Good Wife, and is the result of decades of conversations about religion, the unexplained, and the nature of good and evil. Second, just watch that trailer! Doesn't look much like your average procedural (also like The Good Wife). Third: Michael Emerson and Aasif Mandvi are both involved, doing the things they do best. If this is good, bet it'll be very, very good. —Allison Shoemaker
The Good Place
Network: NBC
Premiere Date: September 26
Status: Returning for Season Four (Final Season)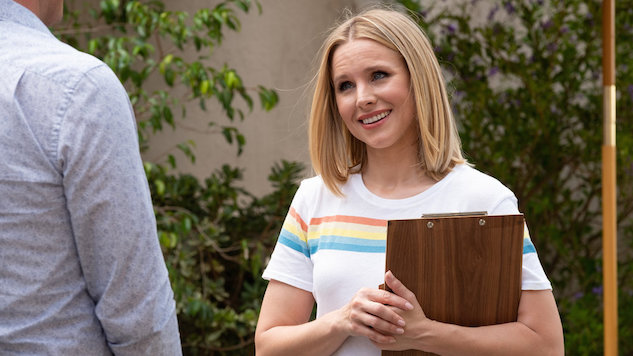 It can be fun to watch TV about bad people doing bad things. After all, watching good people do good things sounds boring and pious. But the magic of the The Good Place is that watching average people try to do good things is fun—and funny and heartwarming and sharp and suspenseful. In the first three seasons, a group of humans bound together for eternity—Jason (Manny Jacinto), Chidi (William Jackson Harper), Eleanor (Kristen Bell), and Tahani (Jameela Jamil)—teamed up in the afterlife with a demon who was previously in charge of torturing them (Michael, played by the inimitable Ted Danson) to try to save their souls. But somewhere along the line, they realized that saving their own souls wasn't enough. In the Season Three finale, the group chose to erase Chidi's memory of his friends, and his love, Eleanor, as part of an experiment in the afterlife to prove to the powers that be that all humans, or at least most, can also choose to do good. Season Four will end their story, proving that even if humans can't be good and do good, television shows can.—Rae Nudson
Transparent
Network: Amazon
Premiere Date: September 27
Status: Series Finale Musical
What a strange journey has it been for us and the Pfefferman clan. The series was so groundbreaking for Amazon and LGBTQ communities representation on the small screen, but was then derailed by the fact that Jeffrey Tambor behaved inappropriately towards his colleagues and was justly fired. The choice by the series to wrap things up after Tambor's firing with a "musicale" extravaganza (filled with original music and fun) is a weird and exciting one. And congrats to the show for being a canceled series that gets the opportunity to end things on its own terms. The fact that this ending doesn't just include potential catharsis for its characters, but an opportunity for Judith Light and the rest of the cast to let loose with some original musical numbers, is downright magical. —Liz Shannon Miller
The Politician
Network: Netflix
Premiere Date: September 27
Status: New Series
Ryan Murphy's first series for Netflix checks a lot of his regular boxes—Ensemble cast! Timeliness! Brown hair and strong jawlines! Jessica Lange!—but what we're most excited about with regard to The Politician has less to do with what's familiar than what's new. Ben Platt plays Payton Hobart, a high school student who wants to be President of the United States, and starts down that path with student government. Every subsequent season (and it's already been renewed for round two) will follow a new campaign in his life, a format that will allow Murphy to make the big changes in style, time, and place that he favors while leaving plenty of room for long-term character development. But above all, there's that tone—lightning-fast banter and real emotional stakes, bright colors and dark blood, a heady blend that owes more to Election than to Glee. We're into it.—Allison Shoemaker
Big Mouth
Network: Netflix
Premiere Date: October 4th
Status: Returning for Season Three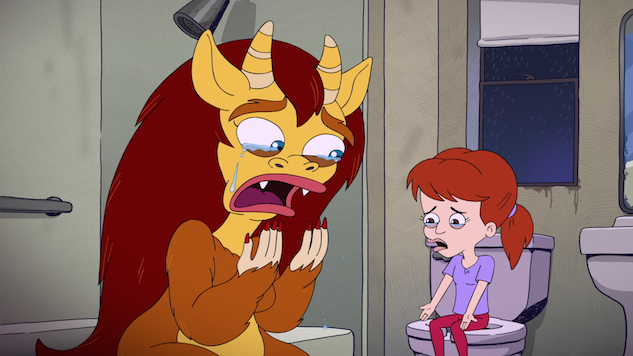 Going through puberty in real life is terrifying and embarrassing, but watching characters go through it on Big Mouth is just hilarious. The animated show allows jokes to be dirty and fantasy even dirtier as seventh-grader Nick (voiced by Nick Kroll) and his friends go through bodily changes to become adults, accompanied by their own personal hormone monsters. Turning puberty into an actual monster makes the metaphorical literal, and is exactly the kind of joke that Big Mouth excels at. (In the second season, viewers also meet the Shame Wizard and Depression Kitty.) If Big Mouth wasn't funny, and if it didn't have heart to ground its sometimes mortifying moments, it would still be worth it to hear the singular way Maya Rudolph as a female hormone monster says "bubble bath."—Rae Nudson
Peaky Blinders
Network: Netflix
Premiere Date: October 4
Status: Returning for Season Five
Tommy Shelby (Cillian Murphy) has decided to leave the life of crime he knows for a life in politics, where he is seemingly trading one danger for another in Season Five. Ireland in the '20s was a dangerous time, and this show lets the mortality rate mimic history. Your heart is often pulled right out of your chest, but then, the show also gets to add new characters to the drama. Maybe that is a brutal way to think, but Peaky Blinders wants you to cheer for the bad guy. Which is easy to do, because you see things from their point of view and they are surrounded by other nefarious folks (this season Sam Claflin will play Oswald Mosley, a British facist politician who is an actual historical figure). The Shelby family will have plenty of bullets to dodge in the new season, and our hearts are racing just thinking about it.—Keri Lumm
Batwoman
Network: The CW
Premiere Date: October 6
Status: New Series
Following her successful debut in last year's network superhero crossover, "Elseworlds," The CW officially brings Batwoman to the Arrowverse with her own series this Fall. Ruby Rose stars as Kate Kane, an out lesbian and highly trained street fighter who's battling both her own demons and a resurgent criminal underworld in the streets of Gotham City. (Since, you know, her more famous cousin Bruce Wayne isn't around anymore because of copyright reasons.) The series is the first superhero property led by an openly LGBTQ character and it's staffed by a squad of talented women both in front of and behind the camera, which should hopefully mean plenty of thoughtful, necessary stories to come. Keep a particular eye on Reign alum Rachel Skarsden, who plays Kate's Lewis Carroll-quoting nemesis Alice and steals virtually every scene she's in.—Lacy Baugher
Nancy Drew
Network: The CW
Premiere Date: October 9
Status: New Series
Speaking of the Lady Detective Renaissance of 2k19 … Nancy Drew! One of the greatest frustrations of being a lifelong Nancy Drew fan is the fact that not one single adaptation, on film or on television, has gotten even close to capturing the spirit of spiky, well-if-the-adults-won't-do-it… gumption so intrinsic to the girl detective's book-bound adventures. The CW's upcoming attempt, which ages the characters out of high school and splashes Riverdale neon across Horseshoe Bay (not to mention the Pop's-like diner the core Drew crew orbits), may not seem on its sexified face like the take that might finally break the IP's long bad luck streak, but maybe a big, Riverdale-y swing to the fences is what Nancy and her mystery-solving friends have been waiting for. Either way, we'll be more than happy to keep tuning in for every new lady detective 2019 sends our way. — Alexis Gunderson
Inside the Actors Studio
Network: Ovation
Premiere Date: Sunday, October 13
Status: New Series / Revival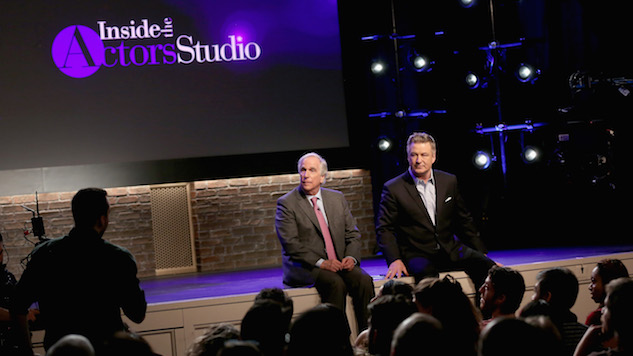 TV viewers of a certain age will remember the original Inside the Actors Studio as the premiere way to hear from your favorite movie stars (and sometimes TV stars) about their craft. It was both serious and irreverent, meant to be educational to aspiring actors as well as to any fan of cinema looking to go a little deeper into the behind-the-scenes of filmmaking. The boom of online interviews (in print and video) and social media since the show's original run makes the idea of waiting to tune in just to hear an actor speak seem quaint, but in Ovation's revival, instead of a host trying to be the new James Lipton (who is now in his 90s), actors will be interviewing each other for maximum star power convergence. Confirmed guests so far include Alec Baldwin (interviewing Henry Winkler), Jane Lynch (interviewing David Oyelowo), and Kelsey Grammer (interviewing James Burrows). —Allison Keene
Arrow
Network: The CW
Premiere Date: October 15
Status: Returning for Season Eight (Final Season)
It's the true end of an era. The CW's Arrow, the show that spawned five spin-offs and served as the anchor for an entire shared universe of superhero series, is hanging up its proverbial hood. With just ten episodes left and the network's biggest crossover event to date—an adaptation of comic story "Crisis on Infinite Earths"— looming on the horizon, it's hard to anticipate what might happen during the final season of a show that's already predicted its hero's demise, sent him on a vision quest with a dimension-hopping alien gatekeeper, and shown us a grim future in which Star City becomes a dystopian nightmare. But, since Arrow was the CW series that proved comic book stories could both survive and thrive on the small screen, it's only fitting that it will get the chance to show us how to end one, too. Bring Kleenex.— Lacy Baugher
Modern Love
Network: Amazon
Premiere Date: October 18
Status: New Series
An anthology series based on the New York Times column of the same name, each of Modern Love's eight episodes stands as a little romantic comedy all its own. But don't expect a string of mini-Sleepless In Seattles. Like the column, John Carney's (Once, Sing Street) thoughtful series doesn't treat love as a one-size-fits-all proposition. Sure, there are meet-cutes to be found here—just wait for Anne Hathway and Gary Carr making eyes in the supermarket—but in adapting the complicated stories of real people, Carney and the rest of the show's writers are just as eager to explore strange friendships, wounded partnerships, and other less idealized connections. The series would be worth a look based on that premise alone, but good lord, this cast: Hathaway, Tina Fey, Dev Patel, Catherine Keener, Julia Garner, Cristin Milioti, John Slattery, Sofia Boutella, and Andrew "Hot Priest" Scott, to name a few. —Allison Shoemaker
Mrs. Fletcher
Network: HBO
Premiere Date: October 27
Status: New Series
First of all, we will watch Kathryn Hahn in anything. From Parks & Recreation to Transparent she has been a pure joy to watch and it's positively delightful to see her take center stage as the title character in this limited series from HBO. Single mom Eve Flectcher (Hahn) drops her only son off to his freshman year of college and returns home to the proverbial empty nest. While Eve and her son Brendan (Jackson White) both explore their newfound freedom, the series explores sexuality and identity as it effects mother and son in 2019. Tom Perotta, who wrote the novel upon which the series is based, serves as writer and executive producer here setting the series up for some Big Little Lies type success.—Amy Amatangelo
The Wonderful World of Disney Presents The Little Mermaid Live
Network: ABC
Premiere Date: November 5
Status: New / Special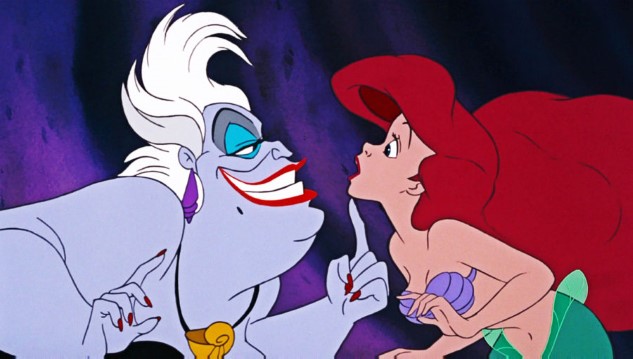 After launching the idea of a live holiday musical for families during the holiday season, NBC has dropped the ball of late and Fox was a bust with its live/not-live version of Rent. So I'm thrilled that ABC is finally bringing The Little Mermaid to the small screen timed to the 30th anniversary of the beloved animated classic. This is huge news in my Ariel-loving household (my children are available to sing "Poor Unfortunate Souls" and "Under the Sea" at all your parties). The casting has made quite a (pardon the pun) splash as Disney continues to bring more diversity to the historically Caucasian princess world. Auli'i Cravalho, the voice of Moana, will star as the titular mermaid Ariel, Queen Latifah is onboard as the villain Ursula and Shaggy will voice the loveable crab Sebastian. It's a whole new world for sure and I cannot wait.—Amy Amatangelo
The Mandalorian
Network: Disney+
Premiere Date: November 12
Status: New Series
Given fans' long obsession with Boba Fett and the life of a mercenary in the Star Wars universe, The Mandalorian's exploration of that special set of skills seems tailor-made for hype. In Disney+'s Fall marquee drama, Narcos' Pedro Pascal stars as the titular character who looks like a particularly cool, calm, and collected killer (or "warrior," as the logline prefers to say). The Mandalorian should be also able to stave off some of the issues with one-off movies like Rogue One (by having more time to explore this story and world) and Solo (by not being so closely tied to a beloved character). For now, expectations are certainly high for this high-flying adventure series (one that will reportedly be airing weekly instead of all at once). —Allison Keene
The Man in the High Castle
Network: Amazon
Premiere Date: November 15, 2019
Status: Returning for Season Four (Final Season)
While The Man in the High Castle has always been a fascinating exploration of how power and idealism warp and ruin lives, to be honest it feels like a good time for the show to reach an end point, if only because this feels like a really wonderful time to say goodbye to Nazis. The Amazon series about an alternate universe where the Axis powers won World War II (and the alternate universes that this world were able to travel to) was a harsh, brutal and fascinating trip through the ramifications of fascism, as centered on the character of Juliana (Alexa Davalos), whose ability to shift between realms makes her incredibly important to the series (though how it factors into the endgame remains to be seen). —Liz Shannon Miller
The Crown
Network: Netflix
Premiere Date: November 17
Status: Returning for Season Three
The Crown was first released in 2017 while the British Monarchy was enjoying an increased popularity, thanks to American princess Meghan Markle, and after two widely-acclaimed seasons, we're now finally getting Season Three. While the series still follows Queen Elizabeth II's reign, it introduces a new time period, with the Queen played by the brilliant Olivia Colman. We have only seen a glimpse of her in the role, but she has already put us in our place. This season will also continue to show the evolution of her relationship with Prince Phillip (Tobias Menzies) and her sister Princess Margaret (Helena Bonham Carter). The 60's were a wild time in the world, and even in royal circles where tradition rules, change is inevitable. Hopefully the highly-anticipated new season will live up to the hype.—Keri Lumm
The Morning Show
Network: Apple TV+
Premiere Date: TBD
Status: New Series
Look it's quite possible that The Morning Show is some sort of genius reverse The Truman Show move and Apple is gaslighting us all. The series was announced almost two years ago in November 2017 and still we have no set premiere date. But we did just get a trailer that confirms that Jennifer Aniston, Steve Carell and Reese Witherspoon at least got together to film that. The series follows two morning show anchors whose lives are changed when Mitch Kessler (Carell) is unceremoniously fired from the program he made famous amid sexual misconduct allegations. He leaves his longtime co-anchor Alex Levy (Aniston) alone at the news desk as she struggles to hang on to her career. The cast, which also includes Gugu Mbatha-Raw, Billy Crudup, Néstor Carbonell and Mark Duplass, is reason enough for us all to add one more streaming service to our monthly bills—that is if The Morning Show even exists at all.—Amy Amatangelo
The Witcher
Network: Netflix
Premiere Date: TBD
Status: New Series
An actor doesn't have to be a fan of an iconic character to play them, but there's something special when those two things do converge. This is true for Henry Cavill as Geralt, the silver-maned lead of the fantasy series The Witcher, which was first a book series by Polish author Andrzej Sapkowski, and later a set of hugely beloved videogames. Netflix's Witcher will reportedly be leaning into the book material more than anything from the games, but either way, as the trailer shows it looks to fill a Game of Thrones-sized fantasy hole in our TV-watching hearts. This is magical world full of monsters and witches (and of course witchers) and I for one cannot wait to see more of what Cavill specifically brings to this epic tale (and, hopefully, its many side quests and frustrating games of Gwent).—Allison Keene