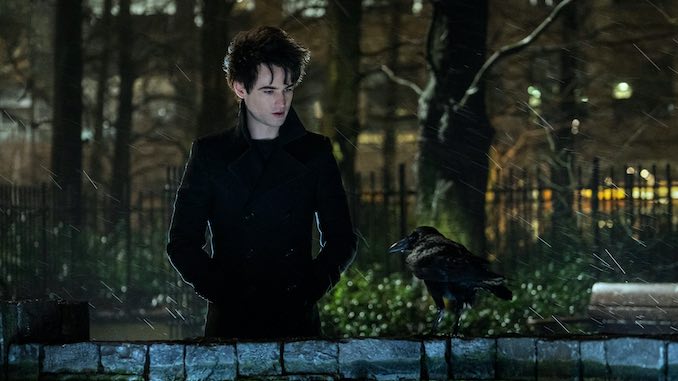 Sometimes all we want is to escape reality for a little while, and what better way to do it than to immerse one's self in a beautiful, dark, complicated imaginary land? For our list of the best fantasy series on Netflix, we have strict rules: no sci-fi, no horror, and no superheroes. The shows below are not all riffs on medieval settings, though—our selections also include modern magic, puppets, and otherwise uncategorized weirdness. Because that's what fantasy is all about!

The Sandman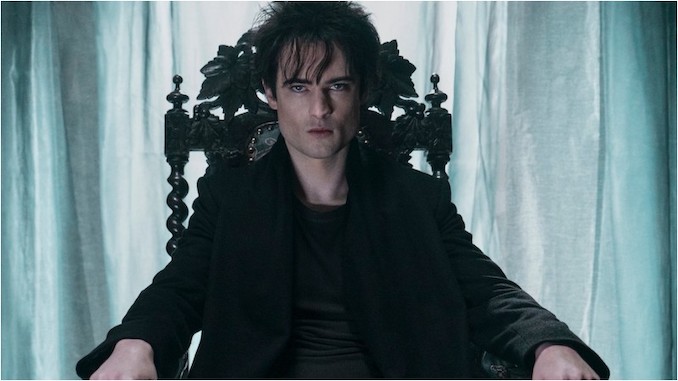 Created by: Neil Gaiman
Stars: Tom Sturridge, Charles Dance, Boyd Holbrook, Vivienne Acheampong, Patton Oswalt, David Thewlis, Jenna Coleman, Gwendoline Christie, Kirby Howell-Baptiste, Ferdinand Kingsley
For decades, it was generally accepted that Neil Gaiman's landmark series The Sandman was unadaptable. Though various interested parties have been attempting to figure out how to bring some version of this story to the screen since the early 1990s, they all eventually found themselves broken on the rocks of the comic's epic scope, complex lore, and constantly shifting genres. Until now.
In the most basic sense, The Sandman is the story of Morpheus (Tom Sturridge), informally referred to as Dream, the Lord of the Dreaming, and one of seven immortal beings known as the Endless who are essentially personifications of various aspects of human reality. The series begins with Dream's capture by a mortal occultist named Roderick Burgess (Charles Dance), who strips him of his symbols of office—a pouch of sand, a powerful magical ruby, and his very disturbing Helmet of Dreams—and holds him prisoner for the better part of a century. The episodes that follow see the Lord of the Dreaming attempt to rebuild the kingdom that has fallen into disrepair in his absence, try to find his missing totems of power, and reconnect with his family—various members (Destiny, Death, Desire, Despair, Delirium, and Destruction), who have mixed feelings of their own about his return.
Netflix's lush, 10-episode adaptation isn't perfect. But it's so, so much more than I ever thought I'd get. And it also comes pretty darn close to doing the impossible, especially in its first six episodes, which manage to mirror the episodic nature of the comic itself, shifting genres, time periods, and storytelling styles from episode to episode and crafting an interconnected world full of hidden corners to explore and new stories to seek out. Yes, there are changes to the source material, including multiple gender-swapped characters, new and expanded roles for previously minor figures, and a few notable alterations to the way certain characters are introduced. But the story tends to err on the side of expanding its narrative and filling in gaps rather than change for its own sake, and the world of the show feels even richer and more lived in as a result. —Lacy Baugher Milas
---
Disenchantment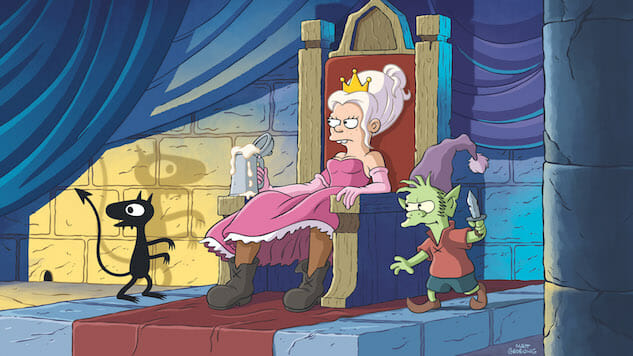 Created by: Matt Groening
Stars: Abbi Jacobson, Eric Andre, Nat Faxon, John DiMaggio
If you've already watched a lot of the shows on this list and you're looking for something a little off-kilter but more accessible than, say, Gelflings, Matt Groening's animated parody of medieval fantasy stories, Disenchantment, is worth a look. Aimed at adults and set in Dreamland—a fully realized world full of fantasy and magic—the show follows the adventures of a a central trio: a princess named Bean (Abbi Jacobson) who loves beer and is reluctant to take on the responsibilities of adulthood; an elf named Elfo (Nat Faxon) who obviously has a crush on Bean; and a feline-like demon known as Luci (Eric Andre) who has been sent to keep an eye on Bean. Early on in its run the show relies on episodic adventures to set the stage, but towards the end of Season 1 the show finally embraces serialized storytelling, showing off its true potential as an engaging and funny series that knows how to poke fun at, but still have fun within, the fantasy genre. —Kaitlin Thomas
---
Warrior Nun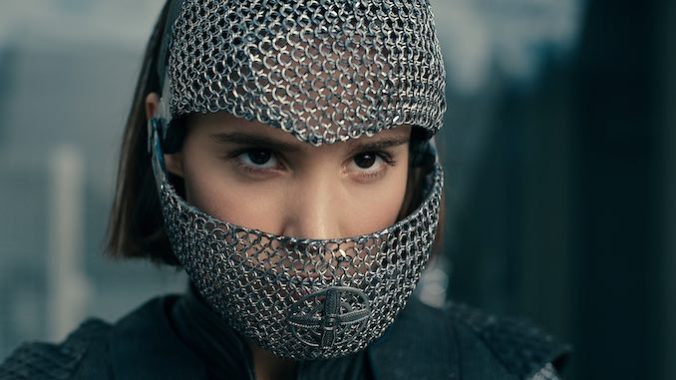 Created by: Simon Barry
Stars: Alba Baptista, Thelka Reuten, Lorena Andrea, Toya Turner, Kristina Tonteri-Young, Tristán Uloa, Sylvia De Fanti, and William Miller
Adapted from a graphic novel and brought to the screen by Simon Barry, Netflix's Warrior Nun is exactly what it sounds like: a show about kickass, Catholic nuns. The series follows quadriplegic Ava (Alba Baptista), whose deceased body was used as a hiding place for a sacred, powerful halo, resulting in her being brought back to life as the superpowered Warrior Nun. Forced into a new role as the new leader of the Order of the Cruciform Sword, Ava contends with her own past, her new connection to the Catholic church, and her opportunity for a second life. Joined by Sister Warriors Beatrice (Kristina Tonteri-Young), Lilith (Lorena Andrea), Camila (Olivia Delcán), and Shotgun Mary (Toya Turner), the OCS investigates a large conspiracy surrounding the Catholic church's hidden secrets, all while trying desperately to turn Ava into the hero they need. Filled with stunning fight sequences, an abundance of heart, and a tasteful amount of sacrilege, Warrior Nun delivers a hell of a good time.—Anna Govert
---
Arcane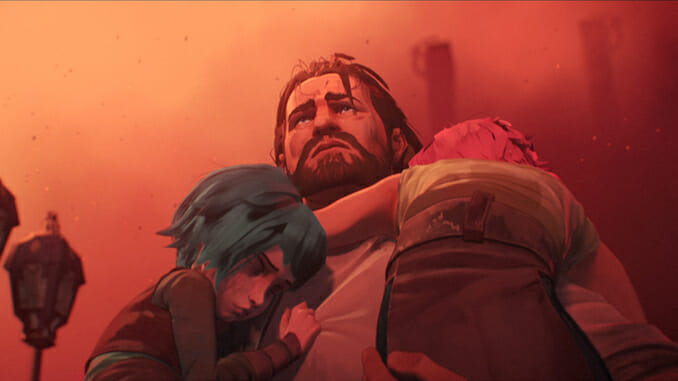 Created by: Christian Linke and Alex Yee
Stars: Hailee Steinfeld, Ela Purnell, Kevin Alejandro, Katie Leung, Harry Lloyd, Jason Spisak, Toks Olagundoye, JB Blanc, Reed Shannon, Miles Brown, Mick Wingert
Netflix and RiotGame's Arcane, based on the decade-old League of Legends multiplayer online battle arena game, is a revelation. Stunningly crafted in a mix of 2D and 3D by French animation studio Fortiche Productions, Arcane is created and showrun by League video game architects Christian Linke and Alex Yee. For 10 years, the duo and their studio have cultivated a passionate and massively dedicated community of eight million players who have immersed themselves in the games, tie-in comics, and music videos that make up the complex mythology of the world. But as so many videogame-to-movie adaptations have proved, even hit games have a rough time translating to a new medium. It's the perpetual challenge for even the best creatives: finding the right balance of fan service while engaging non-gamer audiences.
Not unlike other heavy world-building series like Game of Thrones or Shadow and Bone, Arcane mostly concerns itself with political and familial conflicts in a world where magic exists. If you happen to be a gamer, the art deco-meets-steampunk aesthetics of Piltover and Zaun will immediately draw parallels to the lauded Bioshock games. If you're not, it doesn't matter because a huge part of the appeal of the series is getting lost in how visually immersive every frame of this show is. The textures, lighting, and color palettes—dank and neon in the under city, which juxtaposes against the more pastel and metallic topside—are a feast for the eyes.
Even if you have no interest in picking up any kind of gaming console, do yourself a favor and give Arcane a try. It has more mature storytelling and emotional resonance than many live-action shows do right now. And it deserves to be lauded as the new benchmark for what can be done when it comes to successfully translating worthy videogame universes into a different medium while refusing to dumb down or simplify complex storytelling. Arcane is a world worth getting lost within. —Tara Bennett
---
Neo Yokio
Created by: Ezra Koenig
Stars: Jaden Smith, Jude Law, Tavi Gevinson, Susan Sarandon, The Kid Mero, Desus Nice, Jason Schwartzman
Neo Yokio really defies classification. It's kinda like if GQ was a TV show by way of a modern D&D campaign. There's magic and mechs and mega-good tunes. It has an anime style, but it's Western in execution. It also comes from Vampire Weekend's Ezra Keonig, which means it also boasts a heavy dose of winking satire. It's funny, indulgent, completely bizarre, and a great ride. The series takes place in an alternate timeline New York where magicians long ago saved the city from demons, and now enjoy the upper echelons of society as "Magistocrats." That's where we meet the popular, bratty Kaz Kaan (Jaden Smith), who shirks his Magisticrat duties and is more interested in his placement in the hierarchy of bachelors—particularly in relation to his rival Arcangelo (Jason Schwartzman). But Kaz is meant to be a ridiculous figure and the show knows it; the world around Kaz is really what's more interesting. If you like the chaotic, meta humor of Adult Swim shows, Neo Yokio's pampered pastel playground will suit your tastes. Running just six episodes and a Christmas special, it's also a very short investment in something completely unique on the virtual TV dial. —Allison Keene
---
Sweet Tooth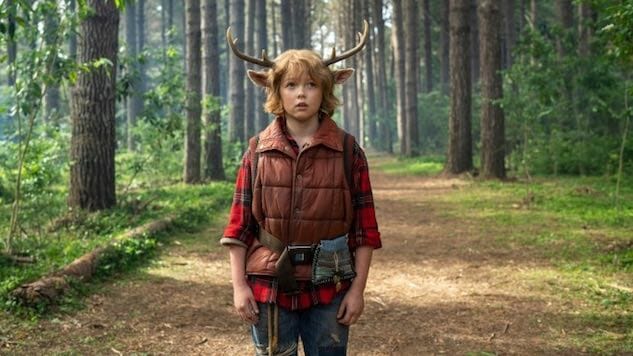 Created by: Jim Mickle
Stars: Christian Convery, Nonso Anozie, Adeel Akhtar, Will Forte
In the wrong hands, a live-action Sweet Tooth is the definition of a nightmare waiting to happen. Happily, Netflix's adaptation retains the lyrical qualities, rich character exploration, and compelling world-building of Jeff Lemire's comic series, while expanding and fleshing out narrative elements that only add to its depth and resonance.
There is a warm, folksy charm to Sweet Tooth, where the core plot is told from the perspective of 10-year-old Gus (Christian Convery), a "hybrid" boy who is clearly part deer, as noted via his ears and antlers. Raised in solitude for a decade by his father, Pubba (Will Forte), inside a deep forest because of the pandemic, Gus is socially immature (to say the least) but rich in compassion. He's inquisitive and stubborn, but deeply attached to his dad and the idyllic little cabin bubble they live within. Unfortunately, he's incredibly unprepared for reality in the outside world.
Without every being annoying or cloying, there's a natural wit to Convery's entire performance that adds subtle layers to the new friendships and alliances he makes with adults and kids once he's forced out of his bubble. In particular, his connection with Tommy Jepperd (Nonso Anozie), a loner/survivor who grudgingly saves Gus' life and gets stuck shepherding the kid to Colorado, is a masterful evolution from mutual irritation to an earned bond that becomes one of the most important emotional arcs of the whole series.
Ultimately, there's not a clunker amongst the eight episodes of the first season, which all manage to build up three concurrent storylines that coalesce into a deeply affecting season finale that earns its gasps and tears. —Tara Bennett
---
The Witcher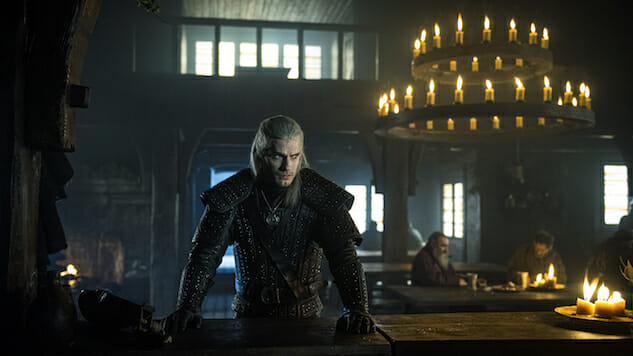 Created by: Lauren Schmidt Hissrich
Stars: Henry Cavill, Freya Allan, Eamon Farren, Anya Chalotra, Joey Batey
Fans of high fantasy will appreciate Netflix's The Witcher, as it prioritizes an epic narrative and insightful character moments over the sex and spectacle that other shows seem to rely on (although it has some of that, as well). Adapted from a series of novels by Polish writer Andrzej Sapkowski and a subsequent video game franchise, the series is set in a fictional world in an area known as the Continent, where gruesome supernatural creatures exist alongside humans, mages, and other more familiar beings found in fantasy. Henry Cavill stars as Geralt of Rivia, a monster-hunter-for-hire known as a witcher whose main antagonist might actually be the plot. But with numerous quests to go on and monsters that need to be defeated, the show balances a lot of fascinating world-building with an overarching story involving Geralt's destiny being tied to that of a young princess (Freya Allen's Ciri). A warning though: Some viewers complained the series is difficult to follow, so for those who haven't read the source material, the key to enjoying The Witcher is to know that—SPOILER ALERT!—the first season is told out of order, with multiple timelines that begin to converge near the end of the season. Knowing this doesn't really spoil anything that happens, but it will likely increase your enjoyment. Now, go "toss a coin to your Witcher…" —Kaitlin Thomas
---
The Magicians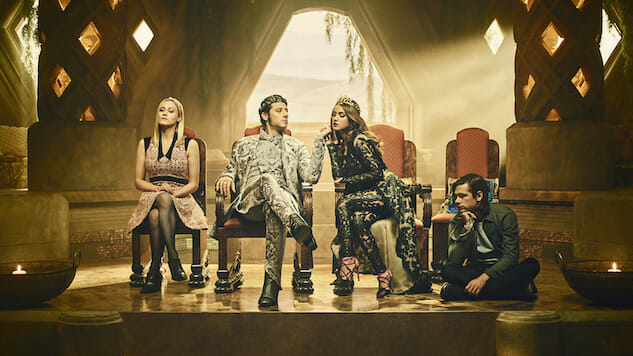 Created by: Sera Gamble, John McNamara
Stars: Jason Ralph, Stella Maeve, Olivia Taylor Dudley, Hale Appleman, Arjun Gupta, Summer Bishil, Rick Worthy
The Magicians was initially sold to viewers as "Harry Potter for adults" because it's set at a secret school for magicians (no, not that kind) and folks apparently have limited imaginations and interests. The Syfy show is so much more than that. Based on the books by Lev Grossman, the series stars Jason Ralph as Quentin Coldwater, a grad student who finds out the rich magical world that was depicted in his favorite fantasy books growing up is actually real, and threatens the real world as we know it. At the beginning of the show, he enrolls in Brakebills University to be trained as a magician, thus joining several other young twenty-somethings on an adventure that cleverly flips the script on some of the genre's most obvious tropes. Often darkly funny while still tackling serious topics, The Magicians got off to a slow start, but if you stick with it, you'll be rewarded with one of the best fantasy shows of the last decade. —Kaitlin Thomas
---
Shadow and Bone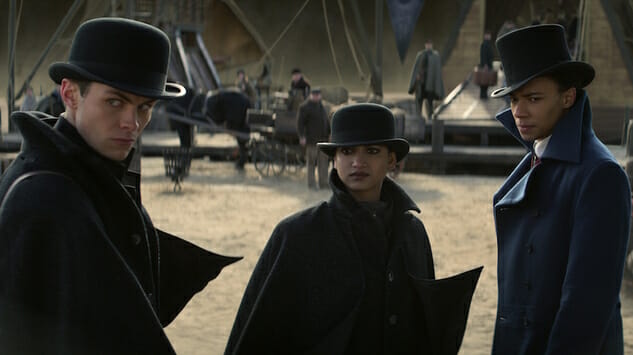 Created by: Eric Heisserer
Stars: Jessie Mei Li, Archie Renaux, Freddy Carter, Amita Suman, Kit Young, Ben Barnes, Zoë Wanamaker
Adapted from Leigh Bardugo's popular Grishaverse trilogy and the subsequent Six of Crows duology, Netflix's new series Shadow and Bone features a familiar Chosen One narrative with broad enough appeal to attract even those who think they don't like fantasy. Set in Ravka, a fictional country based on Russia that is divided by the ominous Shadow Fold—an area of oppressive darkness where hideous creatures feast on human flesh—an orphan named Alina Starkov (Jessie Mei Li) discovers she alone possesses the power to save her country from the forces of darkness that threaten to destroy it when her ability to summon and control light makes itself known.
As Alina contends with those who would like to use her and her unique ability and those who want to snuff it out completely, the show digs into larger themes of destiny and abuses of power without ever shying away from some more difficult topics like racism and oppression. While it isn't going to blaze any new trails in the fantasy genre, the eight-episode first season does set itself apart from other shows with a story that is packed full of emotion and backed by a distinct mythology. —Kaitlin Thomas
---
Outlander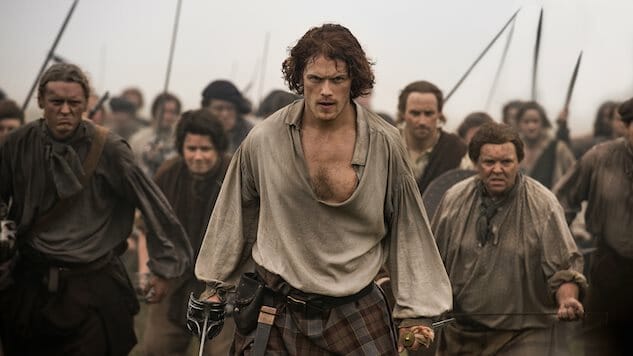 Created by: Ronald D. Moore
Stars: Caitriona Balfe, Sam Heughan
Based on Diana Gabaldon's immensely popular book series, Outlander follows the story of Claire Randall, a nurse in 1940s England who, while on a holiday to Scotland, gets transported back through mystical stones to the 1740s. There, as she fights for survival and a way home, she meets a tall, dark and handsome Highlander name James Fraser, and the rest is history. Except that Outlander actually does a really wonderful job of tracking the couple's place throughout history, providing tense, riveting and yes romantic storytelling along the way. The series' truly wonderful cast is augmented to the stratosphere by its leads, whose chemistry will make you believe in love at first sight. Full of battles, political intrigue and gorgeous on every level, the show is a wonderfully cozy (and sexy) adventure. From its hauntingly beautiful theme song by Bear McCreary onwards, Outlander will transport you to its dangerous, surprising world as quickly as those magical stones. —Allison Keene
---
The Dark Crystal: Age of Resistance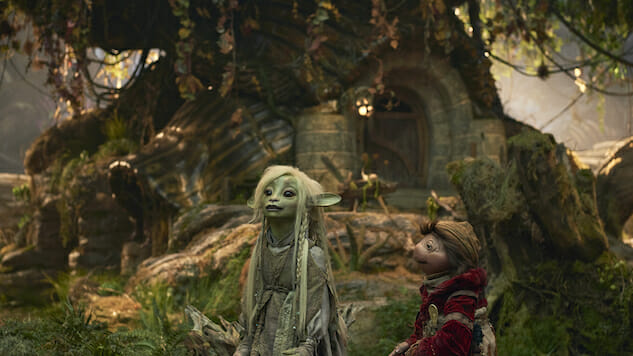 Created by: Jeffrey Addiss, Will Matthews
Stars: Amazing puppeteers and voice actors
A prequel to Jim Henson's 1982 cult film The Dark Crystal, Netflix's TV series Age of Resistance is one of the most impressive feats of puppeteering and practical effects we've ever seen. It's truly unlike anything else on this list and probably unlike anything you've ever seen before. And because the events of the show occur prior to the events of the film, you don't necessarily need to have seen the film in order to enjoy the series. That being said, having some background knowledge might help you keep everything straight as this is an intricate and unique world that doesn't play within the sandbox that many of these other shows do. Set on the planet Thra, the series primarily follows three members of the elf-like race of Gelflings (voiced by Taron Egerton, Nathalie Emmanuel, and Anya Taylor-Joy) as they embark on an epic quest to unite the different Gelfling clans against the reptilian Skeksis, who have damaged the crystal that acts as the beating heart of the planet, and allowed a sickness to spread across the land as a result. This one might not be for the casual fantasy fan, but it remains must-see TV regardless because of the incredible work on display. —Kaitlin Thomas
---
Lucifer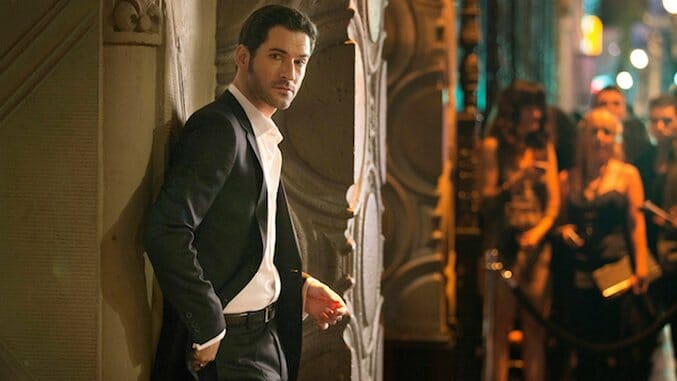 Developed by: Tom Kapinos
Stars: Tom Ellis, Lauren German, Kevin Alejandro, D. B. Woodside, Lesley-Ann Brandt, Aimee Garcia, Scarlett Estevez, Rachael Harris
We started this list with The Sandman, an adaptation of Neil Gaiman's comic book of the same name, so it's only right that we end it with … another TV show based on a character created by Neil Gaiman and introduced in The Sandman.
With its roots as a broadcast drama, Lucifer meshes together elements of fantasy and comedy with the familiar notes of a crime procedural to create an exceptionally fun and creative series that is unlike anything else on the list. It follows fallen angel Lucifer Morningstar (a devilishly good Tom Ellis), who at the start of the series is tired of his post in hell and trades it in for the sunny skies of the City of Angels, where he opens his own nightclub. After meeting Detective Chloe Decker (Lauren German) during a murder investigation, he becomes a consultant for the LAPD, putting to good use his unique ability to manipulate humans into revealing their deepest desires.
The series, which is a good balance of episodic and season-long arcs, regularly pushes the boundaries of its own makeup, offering viewers everything from a creatively fulfilling noir episode to a musical outing over the course of six seasons (three on Fox and three on Netflix). Along the way, it manages to find new and interesting ways to dig into the complicated worlds of heaven and hell, often by mining Lucifer's long-standing daddy issues (no one has daddy issues quite like the Devil). Somehow, throughout it all, the show never loses its sense of humor or its ability to entertain. —Kaitlin Thomas
---
For all the latest TV news, reviews, lists and features, follow @Paste_TV.