Netflix's One Piece Is Officially Coming Back for Season 2
The search for the mythical One Piece will continue!
Photo Courtesy of Netflix
TV
News
Netflix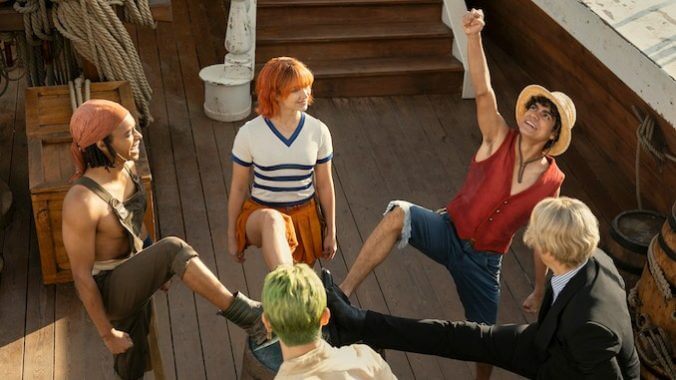 Get ready to set sail once again, Netflix's live-action adaptation of One Piece is officially coming back for Season 2!
Just two weeks after the release of the first season, Netflix has announced that One Piece will be returning for a second season. Unlike last year's smash hit Wednesday, fans of One Piece did not have to wait months for renewal news, marking Netflix's confidence in the project. And they should be confident—our own review hailed the series as one of the few successful live-action anime adaptations, and handed it an impressive 8/10.
Of course, with both the writers and actors on strike, there is no clear timeline of when the series may actually return to our screens, but producers for the series did confirm to Variety that all scripts for the second season are written and ready to head into production.
Boasting a reported per-episode budget of $18 million, it comes as no real surprise that Netflix has already greenlit another season. For something as overwhelming and all-consuming as the notoriously overlong One Piece anime and manga (which each have over 1000 entries), it is clear that Netflix is (at least for now) committing to adapting as much of this story as they possibly can, starting with the upcoming second season. And for as expensive as this series is to produce, it feels almost too big to fail. Even if the series hadn't garnered nearly 38 million views in the past two weeks, it would have been a devastating blow for Netflix to kill this show prematurely like they have for many other series.
Netflix handing out renewals to daring and well-made shows will always be a win, and the only obstacle left standing between them and another season of this undeniable hit is their reluctance to make a fair deal with the striking writers and actors.
---
For all the latest TV news, reviews, lists and features, follow @Paste_TV.