The 12 Best Quotes on TV This Month
September 2018
Header photo: Netflix
TV
Lists
Quotations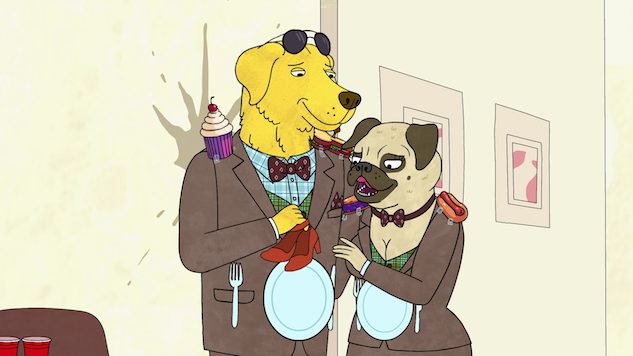 Fall is here, and so are a plethora of shows as network favorites return from their summer vacation (#RandallandBethForever), the revival trend resumes, and streaming platforms continue to dominate the medium by taking unconventional risks.
Once again, we've polled our trusty TV team for their favorite quotes. And remember, if you hear a great quote tweet me at @AmyTVGal or email me at [email protected], and you might see it here next month. One note: As we do with our weekly power list, streaming shows that debut all at once are eligible for six weeks.
Insecure
"I don't know what you just said, but you know who does? God." Issa (Issa Rae) to a city clerk who goes off on her in Spanish in "Ready-Like" (Episode 3.06).
BoJack Horseman
"Are you the umlaut in Chloë Sevigny's name right now? Because I don't know why you're here, but I'm glad you are." Pickles Aplenty (Hong Chau) in "Planned Obsolescence" (5.03).
The 70th Emmy Awards
"I'm going to go ahead and say it. We solved it." Keenan Thompson kicking off the hilarious opening number.
This is Us
"I don't know how you are going to make this right with Oprah." Randall (Sterling K. Brown) to Beth (Susan Kelechi Watson) after she swears on Oprah and breaks her promise in "Nine Bucks" (Episode 3.01).
"I made a donation to her foundation," Beth says.
"That's a start." Randall's replies.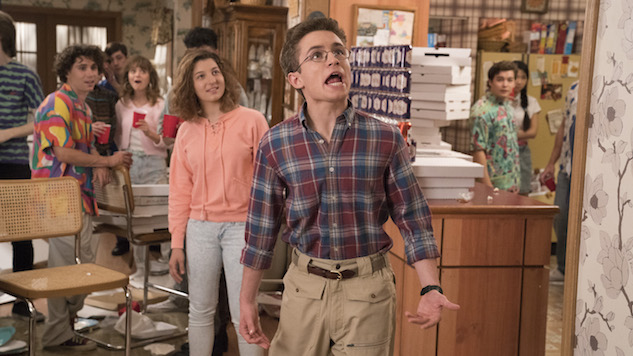 The Goldbergs
"I always thought Sixteen Candles was a delightful comedic premise, but when it happens to you it's more shocking and hurtful." Adam (Sean Giambrone) after his family forgets his birthday in "Sixteen Candles" (Episode 6.01).
Sorry for Your Loss
"When your father moved out… I'm not saying that is the same thing as this, of course. But that took a month." Amy (Janet McTeer) telling her daughter, Leigh (Elizabeth Olsen), that she doesn't have to rush cleaning out her apartment after husband's death.
"That's definitely not the same thing. Dad moved to an apartment. Matt moved to a casket." Leigh's response in "Keep, Toss, Giveaway" (Episode 1.02).
Murphy Brown
"Think before you tweet, Mom. Shows have been cancelled for less." Avery to Murphy (Candice Bergen) in "Fake News" (Episode 11.01).
Lodge 49
"I go by many names. Gary, The Captain… That's it, I guess." Gary, the Captain (Bruce Campbell), In "Something from Nothing" (Episode 1.08).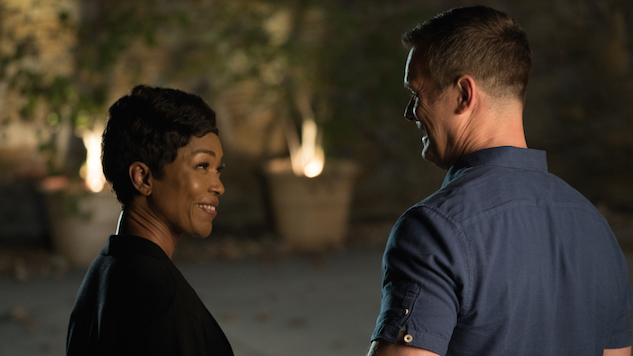 9-1-1-
"Niecy Nash should be on Mount Rushmore." Athena (Angela Bassett) while watching Claws in "Under Pressure" (Episode 2.01).
Better Call Saul
"Many have tried to argue with Kim Wexler. All have failed." Jimmy (Bob Odenkirk), in a flashback to 1993, about mailroom colleague Kim Wexler (Rhea Seehorn) in "Piñata" (Episode 4.06).
The Good Place
"Well, my year started about a year ago…" Jason (Manny Jacinto) in "Everything Is Bonzer!" (Episode 3.01).
Kidding
"Everybody wants to feel like they're a good parent. Nobody wants to act like one." Seb (Frank Langella) to his daughter, Deirdre (Catherine Keener), in "Bye, Mom" (Episode 1.04).
---
Amy Amatangelo, the TV Gal®, is a Boston-based freelance writer, a member of the Television Critics Association and the Assistant TV Editor for
Paste
. She wasn't allowed to watch much TV as a child and now her parents have to live with this as her career. You can follow her on Twitter (@AmyTVGal) or her blog .