The 13 Best Quotes on TV This Month
January 2019
Photos: Courtesy of NBC; ABC; The CW
TV
Lists
Quotations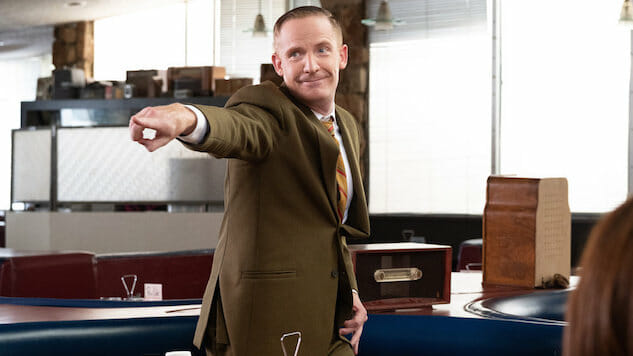 Each month, our trusty cadre of staff and contributors scour the TV landscape—leaving no network, cable or streaming show unturned—determined to find the month's best quotations. As we said goodbye to Season Three of The Good Place and welcomed a woman determined to help us declutter our lives, TV offered up some terrific bon mots at the start of the new year.
Here are our picks for the 13 best TV quotes of the month. And remember, if you hear a great TV quote, write me at amya@pastemagazine.com or tweet me @AmyTVGal and you just might see your favorite quote here next month.
The Good Place
"I was just in the middle of torturing William Shakespeare by describing the plot of the Entourage movie." Shawn (Marc Evan Jackson) in "Chidi Sees the Time-Knife" (Episode 3.11).
Tidying Up with Marie Kondo
"I love mess." Marie Kondo, in the title sequence of her housecleaning reality series.
Roswell, New Mexico
"Why do parents name their kids Chad? All the Chads end up being Chads." Liz (Jeanine Mason) in "Tearin' Up My Heart" (Episode 1.03).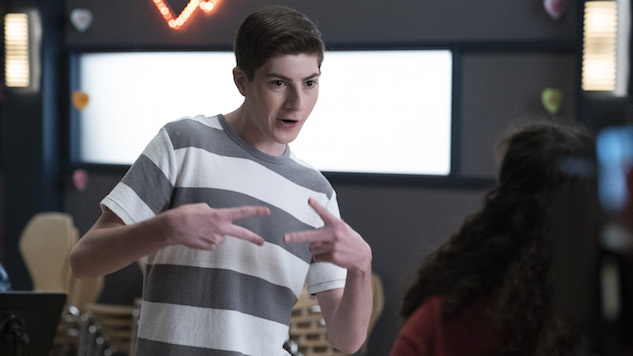 Speechless
"It will be the best on screen romance since a certain Harry met the Hendersons." Ray (Mason Cook) in "H—Hey, You" (Episode 3.11)
The Golden Globes
"One lucky audience member will host the Oscars." Globes co-host Sandra Oh, mocking the problems that other award show has had finding a host.
Fresh Off the Boat
"I just remembered I can't go to drinks with you because I don't like you." Jessica (Constance Wu) to an annoying woman she met at a couple's retreat in "Just the Two of Us" (Episode 5.09).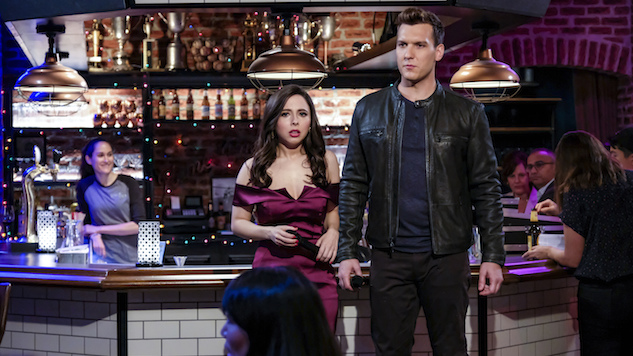 Crazy Ex-Girlfriend
"Or he's NPH. I love when he hosts the Tonys. By the way, he was so right this year. Who was that weird lady backstage with the tiny tophat?" Maya (Esther Povitsky) making a not-so-subtle dig at Neil Patrick Harris in "I Need Some Balance" (Episode 4.09).
Wayne
"You're a frikkin principal, tap into why you wanted to be one in the first place." Orlando (Joshua J. Williams)
"Honestly, I didn't! I took a gym teacher temp job and next thing you know, they made me principal." Cole (Mike O'Malley).
"That's some white privilege shit right there." Orlando, after a beat.
"That's what I said!" Cole, exasperated in "Who Even Are We Now?" (Episode 1.06).
Unbreakable Kimmy Schmidt
"I'd make a great cat. I nap most of the day. I look cute in a cardboard box. I hate taking baths. And most of my enemies are birds." Titus Andromedon (Tituss Burgess) on why he's perfect to star in the musical Cats in "Kimmy Finds a Liar" (Episode 4.10).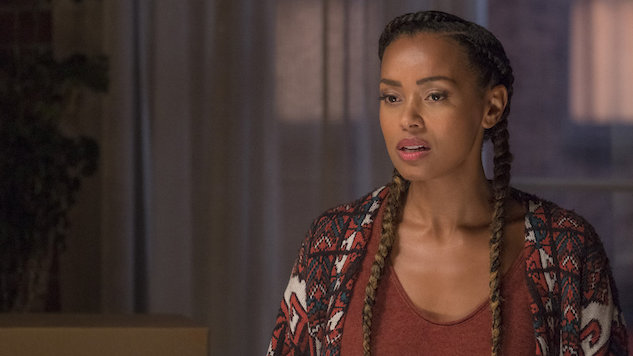 This Is Us
"I love you and I want John Stamos back." Zoe (Melanie Liburd) to Kevin (Justin Hartley) in "The Last Seven Weeks" (Episode 3.10).
Corporate
"See, that's what's nice about owning your own news organization. You get to decide what's true." Christian DeVille (Lance Reddick) in "The One Who's There" (Episode 2.01).
Outlander
"There is a saying from where I come from, 'Look out for number one.' From now on, that's me. And if you are smart you will do the same. Turn your back on love and take your freedom." Roger (Richard Rankin) to the priest who is also in captivity, shortly before turning from freedom to save his new friend in "Providence" (Episode 4.12).
Rent: Live
"It's what we used to dream about, think twice before you reject it." The lyric change from "think twice before you pooh-pooh it" in "You'll See," because apparently you can't say "pooh-pooh" on the network that made the line "Welcome to the O.C., bitch!" iconic.
---
Amy Amatangelo, the TV Gal®, is a Boston-based freelance writer, a member of the Television Critics Association and the Assistant TV Editor for
Paste
. She wasn't allowed to watch much TV as a child and now her parents have to live with this as her career. You can follow her on Twitter (@AmyTVGal) or her blog .