Netflix's Rotten Has a Trailer, and It's Here to Tell You the Food Industry Is Messed Up
Images via Netflix/YouTube
TV
Video
Rotten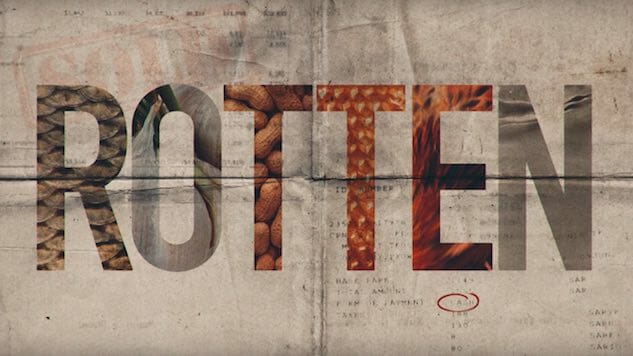 Netflix has put out a trailer for its six-part food industry docuseries Rotten, and it looks exactly as optimistic as the title would imply.
The documentary selection at Netflix is lowkey one of the best reasons to subscribe to the streaming service, and Netflix likely knows just how many of its viewers love their food documentaries. Though usually it's the optimistic, crowd-pleasing shows that make headlines, Netflix has delved into serious looks at food before, with similar documentary series like Chef's Table and Cooked.
Rotten, for its part, won't focus on fine dining or food history, but rather on the industry itself. You can see in the trailer how it hones in on farmers and fishermen, and how it shows the difference between what people grow or catch and what people eat.
All six episodes of Rotten drop on Jan. 5, 2018. See what else is headed to Netflix next month here.