Tonight, The Simpsons will do what no other American sitcom has achieved; it will start its 27th season. Of course, the animated series has been breaking records for years now. And like other long-running series, the show has gained and lost fans as well. That there are former Simpsons addicts who haven't watched it in years doesn't take away from the fact that the show is still picking up fans who weren't even born during its glory days. Even for those still exclaiming that the show lost its edge more than a decade ago, there are still reasons to tune in to the latest season.
1. We're still getting quality episodes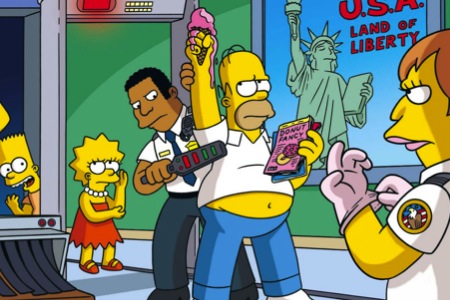 There are whole seasons of The Simpsons that I've blocked from my memory—ones where even the "Treehouse of Horrors" episode fell flat. In recent years, though, the show has picked up some steam again. The Season 26 episode "Bull-E" is 22-minutes cut from classic Simpsons cloth. Marge wants to do good in the world, but that anti-bullying law she got in place just causes more problems, and Homer somehow wins the admiration of scores of people, even though he probably shouldn't. There's even a psychedelic moment in the episode that brings to mind some of the weirdest sequences of The Simpsons' golden age.
Sure, the era that brought us "Who Shot Mr. Burns?" is long gone. But there are still moments that remind us of why we were so darned obsessed with show in the first place—we can anticipate more of that this season.
2. The guest stars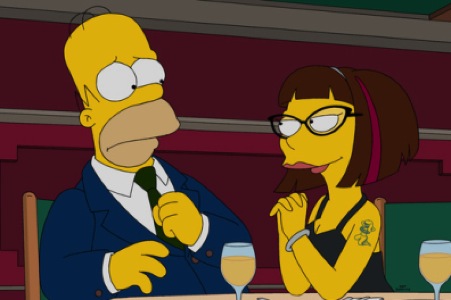 You can always count on The Simpsons to bring in a few good guest stars and this season is no exception. Buzz swirled over the summer when it was revealed that Homer and Marge will suffer marital problems in an episode that will feature Girls actors Lena Dunham, Allison Williams, Jemima Kirke and Zosia Mamet. That's set to start the season.
Personally, I'm looking forward to Kate McKinnon's turns on the show. According to IMDB, that won't be happening until early 2016, though.
3. The return of Sideshow Bob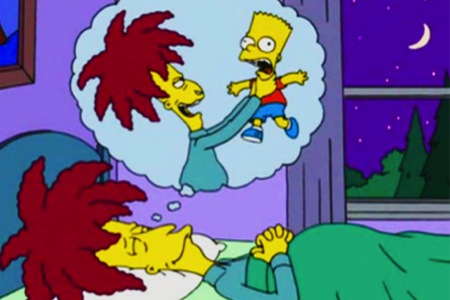 There are guest stars, and then there is Kelsey Grammar, whose appearances as Sideshow Bob are always cause for celebration. He's a deliciously evil character whose pretension can only be rivaled by his intense hatred for one 10-year-old boy.
At San Diego Comic-Con, it was announced that Bart's nemesis is returning for Halloween, when he kills Bart. There's no predicting how this will unfold, but it's something that will have this couch potato stuck in front of the TV on a Sunday night.
4. Two Halloween episodes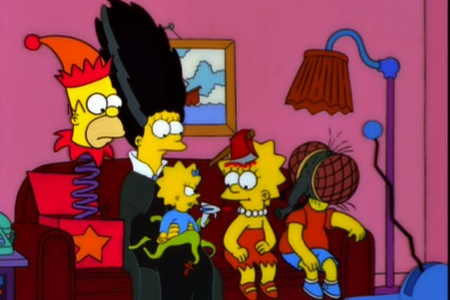 Can't get enough of Halloween? You'll get two weeks worth of the holiday on The Simpsons this season. In addition to the annual "Treehouse of Horrors" episode, "Halloween of Horrors" is set to air on October 18.
Some of the best Simpsons moments are the creepy ones, whether its in a "Treehouse of Horrors" episode or a horror movie spoof episode like the Sideshow Bob-centric "Cape Feare." It will be interesting to see how the show handles two separate tributes to the spookiest holiday of the year.
5. Couch gags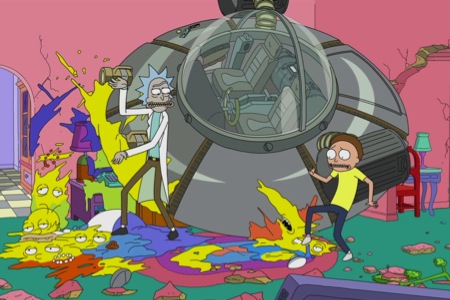 If there's one thing you can count on with The Simpsons, it's a good couch gag, and last season ended with the best one ever. "Mathlete's Feat" was, overall, a weak episode, but the Rick and Morty gag was gold. Indeed, it was a mini-episode on its own, where Adult Swim's favorite grandfather/grandson team crash into the Simpsons' home and Morty had to save the family he just accidentally killed. In the process, there's a Futurama reference in the form of a Slurm machine and a nod to a nearly 20-year-old episode of The Simpsons. Can anything top that? We don't know, but you can be we'll be watching to find out.