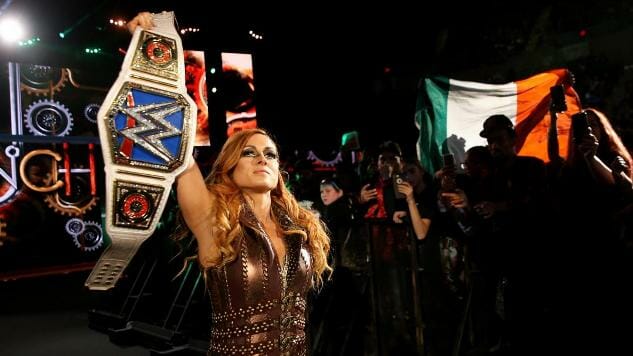 Despite the massive TV rights deals that kick in late in 2019, WWE, the world's largest wrestling promotion, is sputtering as 2018 comes to a close. Declining ratings tell the tale: viewers have been tuning out of shows like Raw and Smackdown for years, but that's accelerated greatly over the last few months, with both long-running shows setting new records for low ratings. There are many factors to blame, including a reluctance (or inability) to make new stars, a tragic leukemia diagnosis for would-be top star Roman Reigns, an overwhelming amount of weekly TV hours that lead to repetitive match-ups and too-long storylines, and an overly scripted approach to promos that makes it hard for wrestlers to ever feel genuine. Worst of all, though, is WWE's weirdly antagonistic relationship with its most loyal fans; Vince McMahon's idea of pro wrestling has never closely aligned with that of the most dedicated wrestling fans, but the disconnect has grown more and more pronounced as McMahon's twin fixations of height and musculature have meant less and less to fans. To many of today's wrestling fans, including the most vocal among them, the most important thing is if a wrestler can perform at a high level in the ring, and not how big or good they look.
Maybe the lack of a clear-cut superhero type at the heart of the show is why WWE's ratings are sinking. Reigns has never quite fit that role, but when John Cena makes one of his (more and more infrequent) returns he usually spikes the ratings. Maybe catering to those hardcore fans and devoting TV time to smaller and more athletic wrestlers like Daniel Bryan and A.J. Styles are why mainstream audiences are tuning out of WWE. If that's true then the company's facing a legitimately existential threat: how do you keep both the loyal audience that expects a specific level of in-ring quality and has lost faith in WWE's creative decisions, and the more casual fan who, in this hypothetical scenario, just wants to watch larger-than-life figures with inhuman physiques?
Or perhaps the problem is that WWE hasn't gone all the way with those talented wrestlers that diehard fans seem to love the most. Maybe the tension between WWE creative and those most loyal fans has helped alienate the more casual viewers that WWE needs to keep its ratings up, or maybe even those casual viewers are also more interested in athleticism and match quality than size. A.J. Styles reliably gets one of the best reactions of any wrestler in WWE, and is one of the company's top merchandise sellers; he's been pushed well, main eventing Smackdown since the most recent brand split, and holding the WWE Championship for over a year, but he's clearly positioned below more physically imposing Raw stars like Reigns, Brock Lesnar and Braun Strowman. Styles rarely wrestled in the last match on a pay-per-view in 2018, with even Raw's secondary title often closing out shows instead of the WWE champion. Styles hasn't been in a PPV main event since the last Smackdown-exclusive show in March. Maybe if the wrestlers who resonated the most with fans got the biggest pushes, instead of the ones who McMahon wants to be the top stars, ratings would be higher with every demographic and not just hardcore wrestling fans.
This is all something WWE needs to figure out. Frankly, we don't worry too much about this company or its future, beyond how its success supports the livelihood of the wrestlers themselves. There are any number of reasons not to watch or support WWE, no matter how good the product might actually be. There's the issue of them accepting massive amounts of money to promote a show that operates as propaganda for the Kingdom of Saudia Arabia, a country where homosexuality is still a capital offense and women don't have the same rights as men. There's the issue of running another show in Saudia Arabia six months later, after its Crown Prince had a refugee journalist based in America tortured and murdered. There's the fact that Linda McMahon, Vince's wife and the company's former CEO, currently serves in Donald Trump's administration. That's bad enough, but the McMahons were also the largest donors to the Trump Foundation, the now-shuddered sham charity that was allegedly treated like a piggy bank by Trump's family. Wrestling has always been a business with little to no morals or ethics, and nobody's ever beaten WWE in that race to the bottom.
We don't necessarily believe in separating the art from the artist, but we also don't want to hold employees who are just trying to make a living responsible for their employers' decisions. Despite the company's indefensible politics, its frequent hostility towards its fans, and its refusal to tell cogent, entertaining stories, this has still been a great year for in-ring action, and the performers deserve recognition. Much of that has to do with NXT, WWE's "developmental" system that is run like a full-fledged promotion and is stockpiled with some of the best wrestling talent in the world today. WWE's women's division also has a lot to do with it, as its best performers are perhaps the most consistently entertaining wrestlers on WWE's main roster. These wrestlers have a tough job, traveling constantly in order to physically brutalize themselves for the audience's enjoyment, and it's made tougher by the poor management of the company they work for. Let's give them their due, as we run down the best wrestlers in WWE this year.
Oh yeah, WWE's commentary is terrible, too.
10. Ronda Rousey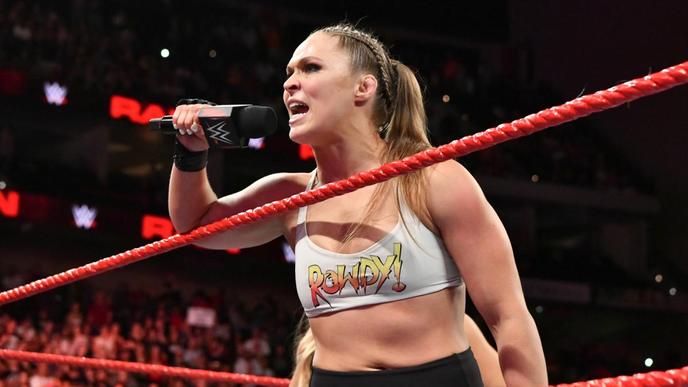 Rousey's wrestling career might not last that long—it's well-known that she wants to start a family—but in her first year in the business she quickly established herself as a world-class talent. Her matches have a realistic, big fight feel that isn't easy to manufacture, especially in current-day WWE. Rousey's selling is superb—maybe it's because she knows what a real fight feels like, but when you watch her wrestle the look on her face helps you believe that it's real. And instead of stealing the spotlight from WWE's other women, Rousey's presence has helped elevate theme, especially Charlotte Flair and Becky Lynch. Hopefully she has a few more years worth of wrestling ahead of her.
---
9. Mustafa Ali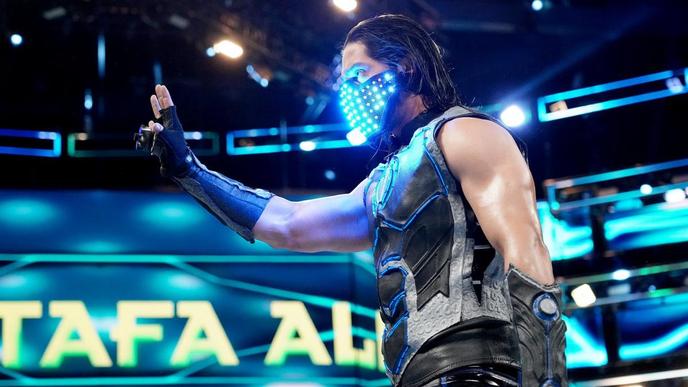 The heart and soul of 205 Live is so talented and so charismatic that he was permanently moved up to Smackdown, where he debuted with a great match against WWE Champion Daniel Bryan, and later scored an upset pinfall over the champ in a tag match. Ali is a fantastic in-ring wrestler who can cut sincere, inspirational promos that don't feel forced or cheesy, which makes him a top flight babyface. His burgeoning rivalry with Bryan, and possible match-ups with Smackdown wrestlers like Styles, Andrade "Cien" Almas, Shinsuke Nakamura and more, should make his 2019 even better.
---
8. A.J. Styles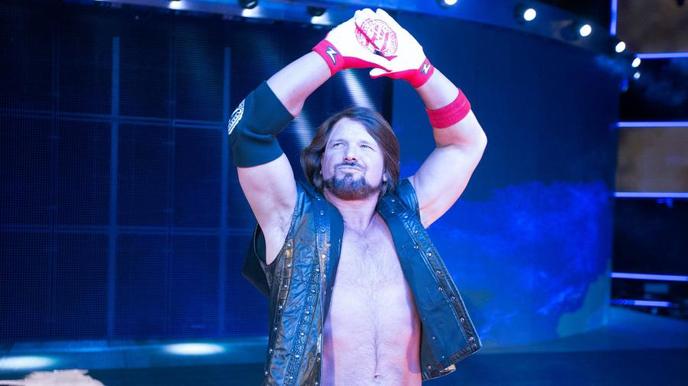 Despite being north of 40, Styles might be the best pure wrestler in the world today. The fact that he still made this list despite a poorly booked 2018 shows that his talent still shines through even if creative is failing him. Styles spent most of the year as the WWE Champion, embroiled in feuds whose technically great matches were regularly undermined by weird booking decisions. A no-brainer feud with Nakamura, who Styles had many classics with in New Japan, dragged on too long, with too many gimmick matches and inconclusive finishes. A feud with Samoa Joe, who Styles has a long, great history with in TNA, was better, with some fantastic matches, but still went on a little too long, and with a storyline that diverged too far into soap opera territory. His booking has gotten better recently, with his year-ending series with Daniel Bryan featuring some of the best WWE matches in recent memory. Styles is still an almost unparalleled talent, and hopefully WWE will use him better in 2019.
---
7. Asuka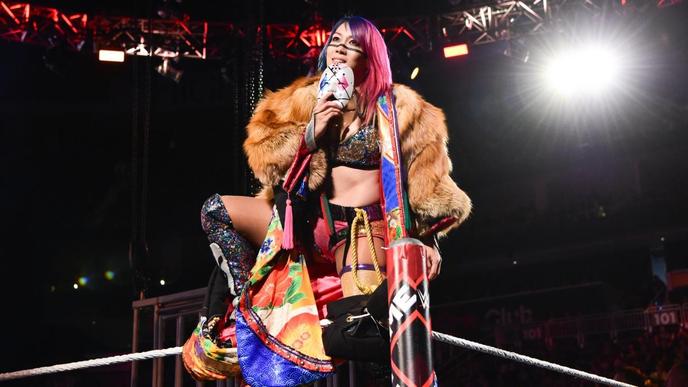 Asuka's 2018 looks like an upside down bell. She started the year strong, with her streak still intact on Raw and with a victory in the first women's Royal Rumble match. That led to one of the better matches at WrestleMania against Charlotte Flair, although with a highly questionable finish that saw Asuka's streak come to an end after over two and a half years. From there Asuka fell into a black hole of terrible booking on Smackdown, regularly losing in ridiculous fashion to Carmella, an entertaining performer who is not that great of an in-ring talent. Asuka didn't just lose, but was often made to look foolish in doing so. Despite the strong start to her 2018, that summer swoon would've kept her off this list if it wasn't for the great three-way feud with Flair and Becky Lynch as the year came to a close. Their match at December's Tables, Ladders and Chairs event was a fantastic capper to a strong year for WWE's women, and was made sweeter for Asuka fans when she finally won a championship on the main roster.
---
6. Shayna Baszler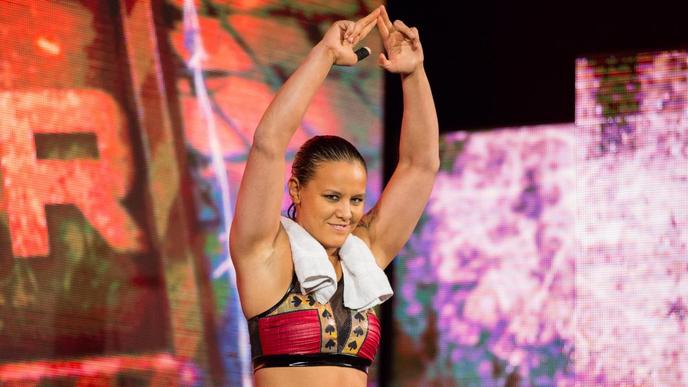 A friend of Rousey's, and another former MMA fighter, Baszler has only been wrestling professional since 2015. You wouldn't know it by watching her work in NXT, though; although she still has her limitations as a wrestler, her matches have been perfectly tailored to her strengths, establishing Baszler as a legitimately frightening monster in the mold of Brock Lesnar. Her matches with Ember Moon, Nikki Cross and Kairi Sane have been uncommonly realistic and brutal, looking less like wrestling matches than fights. If the main roster can present Baszler as well as NXT has (which, as wrestling fans know, is an incredibly tall order), she could be the perfect heel foil for Rousey, or a partner who is every bit as formidable.
---
5. Kairi Sane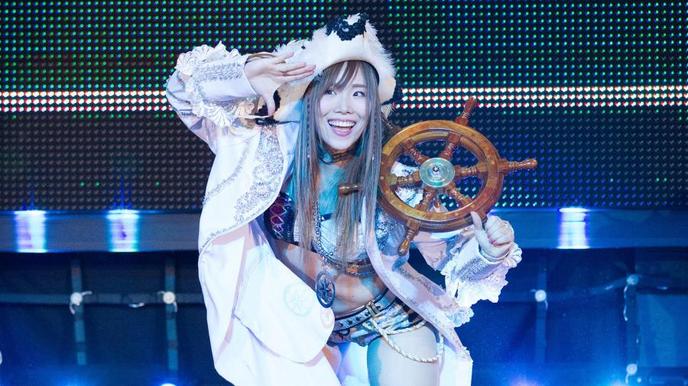 Baszler has looked fantastic in NXT, and much of that is due to Kairi Sane. The two have feuded off and on throughout their WWE careers, and their matches for the NXT Women's Championship have looked as great as they have due to the experience and crispness of the joshi vet. Sane might be the best pure babyface in all of WWE, which made her encounters with Baszler even more brutal and emotional. Who knows what will happen to her on the main roster, but Sane has been a constant highlight in NXT.
---
4. Daniel Bryan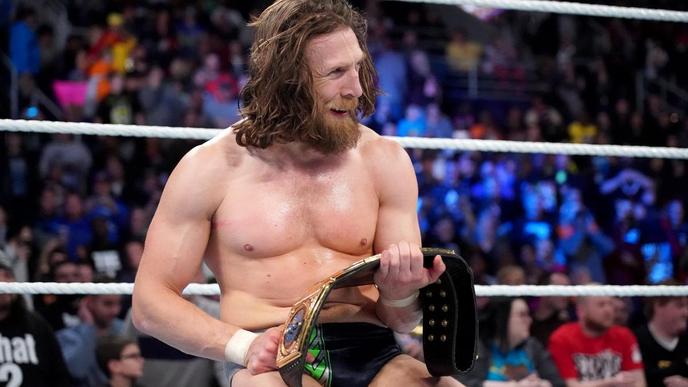 If you want to see how bad the storytelling is on WWE's main roster, look no further than Daniel Bryan. His unlikely return after a company-mandated three-year retirement should've instantly made him the company's top babyface. Instead his big return match was as an afterthought in a tag team with non-wrestler Shane McMahon. From there he was put in a 50-50 feud with Big Cass; if Cass hadn't pissed off WWE enough to get fired soon after, who knows if Bryan even would've been booked to win that feud. An unnecessary reunion of his tag team with Kane led into a revival of Bryan's endless feud with The Miz, in which Bryan somehow looked more like the bad guy, and which quickly involved both of their wives in an obvious bit of promotion for The Miz and Maryse's reality show. Bryan was floundering hard, having good matches but not reaching the heights he should've easily scaled immediately upon his return. The only reason he's on this list is because a late-year heel turn as a judgmental progressive and environmentalist has been a revelation, instantly turning him into the most entertaining act in WWE. Like all the best heels, Bryan is so good in the role because everything he says is true; what makes him unlikable is how he says it. He's the best promo in WWE by a wide margin today, and had perhaps the two best main roster men's matches of the year when he faced Brock Lesnar and A.J. Styles in back-to-back pay-per-views to close out 2018. 2019 should be a monster year for Daniel Bryan.
---
3. Charlotte Flair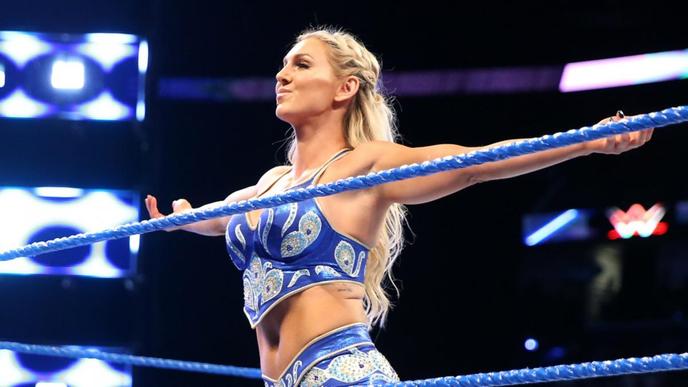 Charlotte Flair was at risk of getting the Roman Reigns treatment from fans. Although she might be the best all-around performer on the women's roster, and will always be supported by a segment of the audience due to her lineage, she was developing the same "hand-picked favorite" image that has doomed Reigns. The difference is that her promos are uniformly better than most of the roster's, and that she always delivers in big matches. Her feud with Becky Lynch became the latest referendum on the relationship between WWE and its fans, and their excellent match at the Evolution event in October sealed it as the main roster's feud of the year. Flair went on to have a tremendous match with Rousey at Survivor Series, which ended with a brutal beatdown from Flair that gave her a much-needed harder edge. The Flair-Lynch-Rousey situation is still unsettled, and has grown to also include Asuka; it's elevated all four performers, and if it doesn't get worn out before then, some combination of these four will most likely headline next year's WrestleMania.
---
2. Becky Lynch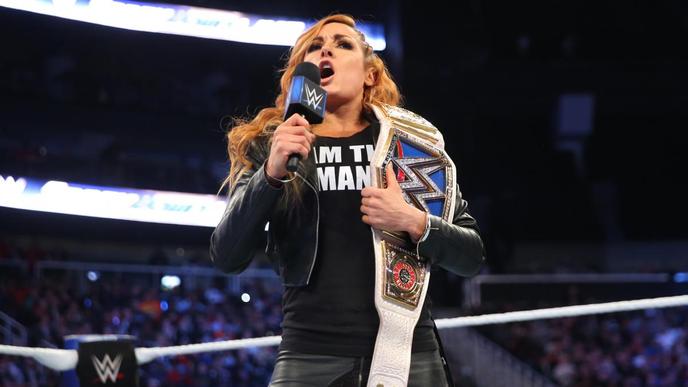 The biggest breakout star of 2018 has been quietly winning over audiences on the main roster for years. Lynch didn't just seize a brass ring this year; she stole it out from under every other woman on the WWE roster, and then stuffed it back down the company's throat until they had to push her as the division's top star. Her rebirth as a Steve Austin-style hellraiser known as The Man has worked so well because the fans have believed it every step of the way. Lynch has always been one of the best in-ring wrestlers in WWE, but she was rarely allowed to show much personality, and had been slotted into a supporting role on Smackdown that didn't match her formidable talent. Her always good matches have taken on a new urgency since she unleashed her personality, with a ravenous fan base supporting her fully through brutal matches with Flair and Asuka. A superstar-making beatdown segment on Raw in November that saw Lynch, covered in blood from a broken nose, leading an ambush on the other show's women, might have forced her to miss the Survivor Series main event, but it solidified her status as the hottest thing going in WWE today. We really wanted to give her the top slot on this list, but as amazing as Lynch has been, it's hard to argue against the all-time great year that a certain NXT star put together.
---
1. Johnny Gargano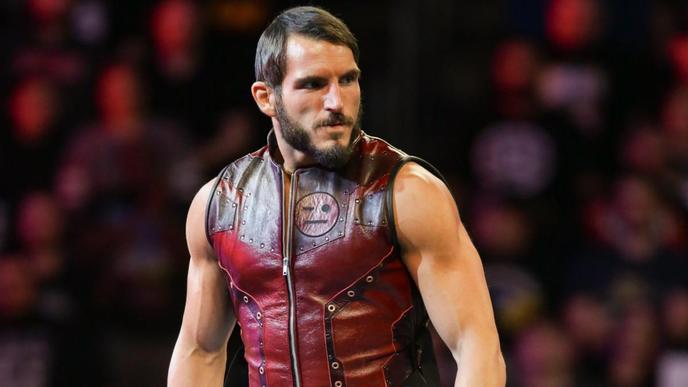 If you care about star ratings for wrestling matches, all we probably need to say is that Johnny Gargano had as many five-star matches in one year as Bret Hart or Shawn Michaels had in their entire WWE careers, at least according to Dave Meltzer's ratings. That includes his NXT Takeover match against Almas in January, and his WrestleMania epic with former tag team partner Tommaso Ciampa. And many fans would've given Gargano a third perfecto, as well, for a match that Meltzer gave four and a half stars to. Touting star ratings like that is gibberish at best, though. What matters is that Gargano had perhaps the best in-ring year for any wrestler in the history of WWE, while also starring in the best long-form storytelling seen in the company in years. Gargano's fall from hero to villain-who-thinks-he's-the-hero has been told almost seamlessly throughout 2018, with his blood rivalry with former friend Ciampa (with whom he had two of those matches mentioned above) corrupting Gargano's soul and alienating his fans. Okay, that probably sounds goofy, but wrestling's rarely subtle. Gargano has played the role to the hilt, with timeless in-ring performances and acting that feels natural and believable. Hopefully Johnny Wrestling redeems himself before this story wraps up (although it wouldn't be a surprise if Gargano and Ciampa's careers remain intertwined forever at this point, like Kevin Owens and Sami Zayn or Daniel Bryan and The Miz). No matter the destination, the journey has been unforgettable.
Honorable Mentions:
Tommaso Ciampa, Ricochet, Cedric Alexander, Andrade "Cien" Almas, Velveteen Dream
---
Garrett Martin edits
Paste
's comedy and games sections. He's on Twitter @grmartin.