Sundance Documentary Reviews (KNUCKLE, The Green Wave, The Greatest Movie Ever Sold)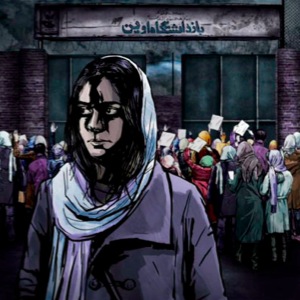 Paste film editor Michael Dunaway is at Sundance this week. Here's a round-up of just some of the documentaries he's seen so far.
The Greatest Movie Ever Sold
Morgan Spurlock is back, this time with a look at the concept of product placement in films and an exploration of the process of attracting sponsors. Much of the film is made up of Spurlock going to corporate meetings and pitching them on sponsorship, the very same companies that do in fact end up sponsoring the film. So while there's a potentially annoying meta aspect to the film, its intelligent exploration, crackling pace and editing, and Spurlock's winningly mischievous personality make it one of the most entertaining films (of any category) at the festival. Spurlock's POM sponsors could have come straight out central casting, and musicians Big Boi and OK Go are highlights. Also not to be missed: Brett Ratnor casually commenting, on camera, "Artistic integrity? Meh." The truth will out.
The Green Wave
Ali Samadi Ahadi was living in Germany when a democracy movement started coalescing around the 2009 election in his homeland of Iran, and when events exploded into a near-revolution, he knew he had to contribute in his way. Being a filmmaker, he decided to make a film, and we can be glad he did. His script is taken nearly exclusively from the tweets, Facebook updates, emails, and text messages of the brave souls trying to overthrow one of the world's most vicious tyrannies. Much of the video available of those days is of very poor quality, which creates a problem for any documentarian. Ahadi solved that problem by altering images, adding effects, and sometimes even adding "motion comic" animation in a style reminiscent of Waltz With Bashir (although, in a twist, Ahadi often mixes live action footage and animation in the same frame, to excellent effect). One of the most important documentaries at Sundance this year, and one of the best.
KNUCKLE
It's not hard to see why HBO optioned Ian Palmer's hard-hitting (see what I did there?) Irish story for use in a possible narrative series. His story is set within the immensely fascinating community of the Travelers, a kind of Irish gypsy group known to most casual observers from portrayals such as Brad Pitt's in Snatch and Eddie Izzard's in The Riches. It revolves around a feud worthy of the Hatfields and McCoys, and family feuds give good story. And it never hurts to have the visceral visuals of some bare-knuckle fights between cousins and some beautiful (if at times indecipherable) Irish accents. But the real strength of this documentary is its endlessly fascinating characters. Palmer filmed them for 12 years, and it's not hard to see why.
Others Tagged With