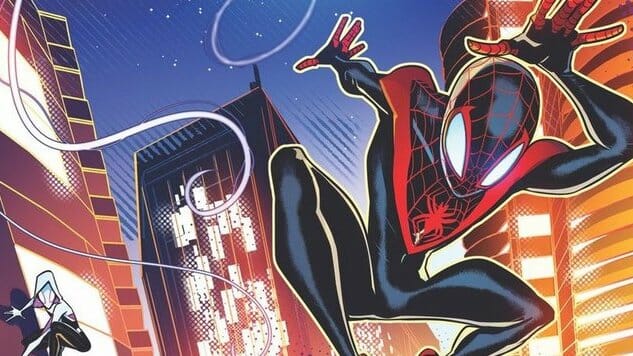 In a move that sounds stunning on the surface but has been predicted by industry insiders for the past few years, IDW Publishing and Marvel Comics announced this morning that they've partnered for a line of brand-new comics starring Marvel Comics' biggest characters—edited and published by IDW—for younger readers in the Middle Grade age range (think eight to 12). IDW has an established track record with reaching these younger readers where it counts, most notably with My Little Pony, and last year secured a license from Disney to publish Star Wars comics for younger readers as well, despite the adult, "in-continuity" Star Wars comics calling Marvel home.
"Marvel is excited to work with IDW to share these brand-new stories with our younger fans," Marvel Editor-in-Chief C.B. Cebulski said in a statement. "Characters like Spider-Man, Black Panther and the Avengers inspire us through their strength and determination, but they resonate with readers because of the struggles they face and the challenges they overcome. We want to share their journeys with our younger fans first-hand."
The IDW/Marvel partnership will kick off in November with a Spider-Man series featuring both Peter Parker and Miles Morales, followed by an Avengers series in December and a Black Panther series in January 2019. No creative teams have been announced, although IDW did provide a Spider-Man cover from artist Fico Ossio, a staple of IDW's Hasbro comics.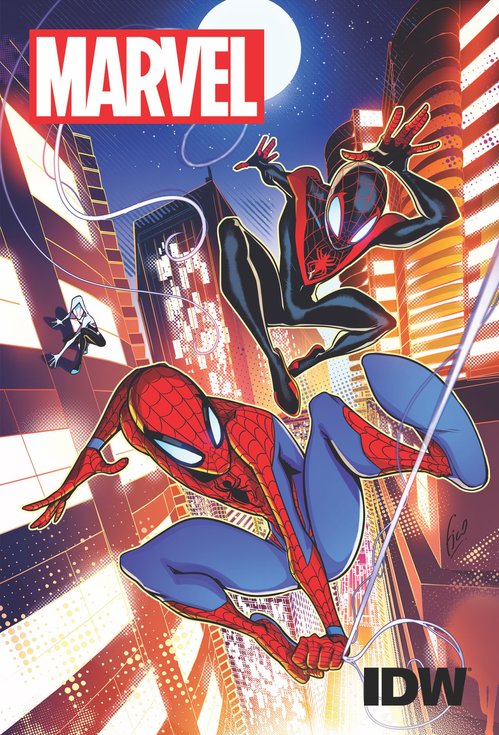 IDW/Marvel Comics Spider-Man Art by Fico Ossio
"Marvel is committed to delivering unique and accessible content for our younger audiences and fans," said Sven Larsen, director, licensed publishing of Marvel. "As one of our most valued partners, IDW is the right fit to help us feature some of our most popular characters and publish stories created especially for the next generation of Super Heroes."
In addition to its young readers Star Wars line, IDW Publishing has long partnered with Marvel Comics to publish "Artist's Edition" versions of iconic Marvel storylines, printing original line art from Jack Kirby, Gil Kane, Chris Samnee and more in oversized formats for dedicated sequential art fans.
"This partnership reflects the true spirit of collaboration at work," added Greg Goldstein, president and publisher of IDW. "As comic book publishers, IDW and Marvel are able to produce high-quality visual storytelling experiences for fans both young and old. By combining our efforts, along with Marvel's ever-increasing presence in popular culture, the results will be spectacular."
While this will certainly prompt countless doom-and-gloom predictions about Marvel Comics' survivability and willingness to adapt to the changing comics market, in which middle grade graphic novels can outsell the hottest issue of Amazing Spider-Man or The Avengers tenfold, a more optimistic reading of this news is that Marvel's parent company Disney just made a damn smart licensing decision. Marvel Comics knows how to produce ongoing super-powered soap operas for the adult fan market—IDW Publishing knows how to produce kid-accessible stories and actually get those books into children's hands. It may seem like Disney just stripped Marvel Comics of another one of its responsibilities, but well-produced, kid-appropriate Marvel adventures that get new readers into the medium are never a bad thing.
"From Iron Man to Captain Marvel, from the Hulk to Shuri — the Marvel pantheon has something for everyone," said John Barber, editor-in-chief of IDW. "With this team-up, Marvel and IDW aim to bring exciting, all-new comics to a generation growing up in a Marvel world."
For more on this news when it becomes available, keep your eyes on Paste.