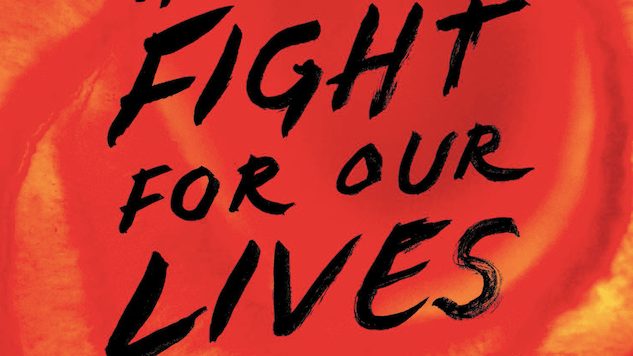 From George Saunders' new story collection to a childhood classic narrated by Meryl Streep, October's best audiobooks offer hours of entertainment. You'll find everything from gripping memoirs to charming debut novels to powerful essay collections on this list, promising compelling listens for every age.
As per usual, the titles below are organized first by release date, then by run time. Happy listening!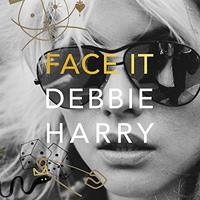 Face It: A Memoir by Debbie Harry
Narrated by: Debbie Harry with Chris Stein, Clem Burke, Alannah Currie and Gary Valentine
Run time: 8 hours and 57 minutes
Release date: October 1st
Audible | Libro.fm | Overdrive | SoundCloud
From Beastie Boys Book and More Fun in the New World to High School (Tegan and Sara) and The Baddest B*tch in the Room (Sophia Chang), the past year has delivered fascinating audiobooks about musicians. October's slate, though, is something else with Liz Phair, Elton John, Debbie Harry and even WHAM!'s Andrew Ridgeley telling their rocking stories in their own voices. We could have included any of those titles on this list, but after listening to a fictional glam icon from the '70s fight to be taken seriously as a rock musician in Daisy Jones and the Six, hearing Debbie Harry tell a real (if less dramatically idealized) version of that type of story in Face It felt right. Plus, Harry and her friends are entertaining narrators.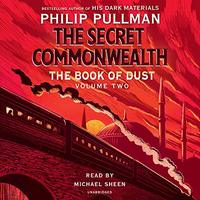 The Secret Commonwealth (The Book of Dust, Volume 2) by Philip Pullman
Narrated by: Michael Sheen
Run time: 19 hours and 44 minutes
Release date: October 3rd
Audible | Libro.fm | Overdrive | SoundCloud
Philip Pullman returned to the world of Lyra Belacqua in 2017 in La Belle Sauvage, the first book in his The Book of Dust trilogy. Set 12 years before the events of his Dark Materials trilogy, the new series introduces a pair of characters who protected Lyra as a baby. The Secret Commonwealth plays with time again, this time leaping forward to when Lyra is a quasi-nihilistic 20-year-old, her childhood protector is a thirtysomething spy/professor who's fallen in love with her, and Lyra's daemon hates her so much that he abandons her. If you're thinking this doesn't sound like a fun read, you're correct. But it's leading somewhere existentially fascinating—and fun's never been Pullman's primary goal in this series anyway. If you listen on audio, Michael Sheen's rich narration will make you eager to follow Lyra and her allies wherever they go, no matter how dark.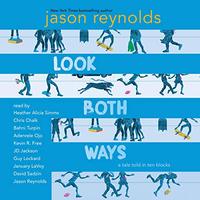 Look Both Ways: A Tale Told in Ten Blocks by Jason Reynolds
Narrated by: Heather Alicia Simms, Chris Chalk, Bahni Turpin, Adenrele Ojo, Kevin R. Free, J. D. Jackson, Guy Lockard, January LaVoy, David Sadzin, Jason Reynolds
Run time: 3 hours and 58 minutes
Release date: October 8th
Audible | Libro.fm | Overdrive
We're always clamoring for a new Jason Reynolds book. Not only is he one of the sharpest wordsmiths working in the Young Adult and kid's lit scene right now, Reynolds' has a record of releasing exceptional audiobook editions that add a galaxy of layers to what he accomplished on the page. His latest, the innovatively framed Look Both Ways, is no different. Telling the story of one walk home from school across 10 different blocks (and through as many sets of eyes), Look Both Ways boasts a cast of electric narrators to bring Reynold's words to life, half of whom Paste readers are likely to already know and love (Turpin, Ojo, Lockard, LaVoy, Reynolds himself) and half of whom will become new favorites. It's a solid swing from a solid writer, and it's sure to make any Reynolds fan happy.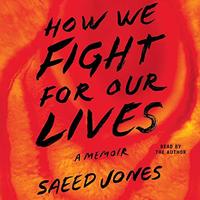 How We Fight for Our Lives by Saeed Jones
Narrated by: Saeed Jones
Run time: 5 hours and 34 minutes
Release date: October 8th
Audible | Libro.fm | Overdrive | SoundCloud
How We Fight for Our Lives, Saeed Jones' searing memoir about coming-of-age as a young, black, gay man in the South, is a title everyone's been anticipating this fall. Between Jones' literary background as a poet and his performance background as one of AM2DM's original hosts, the audiobook version is a must-listen. Clocking in at just five and a half hours, this brief title is filled with gorgeous writing that will make your time richly, challengingly spent.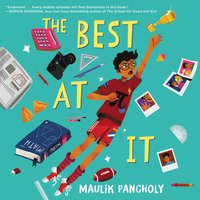 The Best at It by Maulik Pancholy
Narrated by: Maulik Pancholy
Run time: 6 hours and 22 minutes
Release date: October 8th
Audible | Libro.fm | Overdrive | SoundCloud
As Phineas and Ferb's romantic, homework-loving buddy Baljeet, actor Maulik Pancholy used his voice work to delight Disney Channel audiences for years. It's no surprise, then, that listening to him narrate a novel-length project is a treat. But what's best about The Best at It isn't just Pancholy's narrative chops—it's that he's using them in support of his own debut as a middle grade author. Written in the vein of Tim Federle (Better Off Nate), Pancholy's novel tells the story of seventh grader Rahul Kapoor, an anxious, gay Indian American boy struggling to find a place for himself in his small Indiana town. Seventh grade is challenging for everyone, but with Pancholy by Rahul's (and the listener's) side, his stab at it makes it a little bit easier.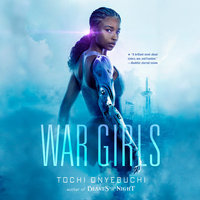 War Girls by Tochi Onyebuchi
Narrated by: Adepero Oduye
Run time: 12 hours and 56 minutes
Release date: October 15th
Libro.fm | Overdrive | SoundCloud
Drawing comparisons to books by Nnedi Okorafor, Marie Lu and Paolo Bacigalupi, Tochi Oneybuchi's War Girls ticks every one of our Young Adult sci-fi boxes. Set in 2172, it follows sisters Onyii and Ify as they fight their way back to each other through a Nigeria torn apart by war, climate change and nuclear disasters. With quiet, well-balanced narration from Adepero Oduye, who also narrated Paste favorite My Sister, the Serial Killer, the story will mesmerize you. If you have the stomach to escape from our current global nightmare into a future global nightmare, this is the October listen for you.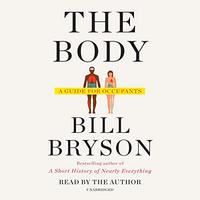 The Body: A Guide for Occupants by Bill Bryson
Narrated by: Bill Bryson
Run time: 14 hours 4 minutes
Release date: October 15th
Audible | Libro.fm | Overdrive | SoundCloud
Any new Bill Bryson book is a reason for excitement, especially when the audiobook is self-narrated. Bryson, who grew up in Iowa but has lived for decades in Britain, has a famously neither/nor accent that makes his narratorial voice soothing and captivating in equal measure. For the subject he explores in The Body, this is an ideal combination—keeping listeners engaged when the material gets dense but allowing them to feel like the experience is a break from the daily grind. The human body is one of the most sweeping topics Bryson has tackled yet, so we're glad he's on hand to guide us.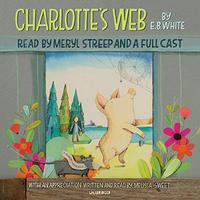 Charlotte's Web by E.B. White, with an appreciation written and read by Melissa Sweet
Narrated by: Meryl Streep with a full cast, including January LaVoy as Charlotte, Kirby Heyborne as Wilbur, MacLeod Andrews as Templeton and 20 more narrators
Run time: 4 hours and 2 minutes
Release date: October 29th
Audible | Libro.fm | Overdrive
Whether we're talking E.B. White's own 2003 narration or the version read to you by your parents/grandparents/favorite babysitter, Charlotte's Web has always been an engaging listening experience. But while those versions are excellent, Listening Library's newest edition, narrated by Meryl Streep and performed by a full cast of the audiobook world's strongest kid's lit voices, is transcendent. Even if full-cast recordings aren't your speed, Streep's hug-in-a-pair-of-headphones narration melds perfectly with LaVoy, Heyborne, Andrews and everyone else's vibrant performances. In a time when we could all use a bit of comfort (and reminder to be humble and good), this audiobook is a gift.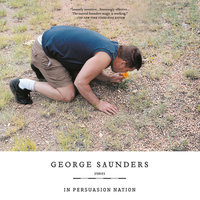 In Persuasion Nation by George Saunders
Narrated by: George Saunders
Run time: 5 hours and 32 minutes
Release date: October 29th
Audible | Libro.fm | Overdrive | SoundCloud
Whether you're familiar with his work or not, George Saunders is a national literary treasure. And for many readers, the phrase "new George Saunders" is all that's needed to pick up his latest book. But if you have yet to hop on the Saunders train, that's okay! The audiobook of his new short story collection, In Persuasion Nation, offers an easy way to climb aboard, promising a funny and profound listen (and an original song written and performed by the Saunders). This is a title you don't want to miss.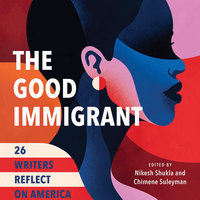 The Good Immigrant: 26 Writers Reflect on America edited by Nikesh Shukla and Chimene Suleyman
Narrated by: Emily Woo Zeller, Sebastián Villar Rojas, Teju Cole, Porochista Khakpour, Nicole Dennis-Benn, Rahawa Haile, Priya Minhas, Walé Oyéjidé, Fatimah Asghar, Tejal Rao, Jim St. Germain, Fatima Mirza, Alexander Chee, Yann Mounir Demange, Mona Chalabi, Jade Chang, Susanne Ramírez de Arellano, Basim Usmani, Jean Hannah Edelstein, Daniel José Older, Jenny Zhang, Chigozie Obioma, Maeve Higgins, Krutika Mallikarjuna, Dani Fernandez and Chimene Suleyman
Run time: 10 hours and 31 minutes
Release date: October 29th
| Libro.fm | Overdrive | SoundCloud
The British version of this collection came out in 2016, shortly before the former majority-white colonial power surprised the world (and itself) by voting yes on Brexit. This edition, as editor Chimene Suleyman notes in the introduction, takes the mission statement of the original—to humanize immigrants and let them be in charge of own narrative—and turns it on the thorny subject of America. Suleyman charged the writers who contributed essays to "engage with the most vital question we now face: What do we want America to be?" Offering these writers the chance to use their own words to answer this question is critical; to give them space to read these words in their own voices is more critical still. For that, we're ready to listen.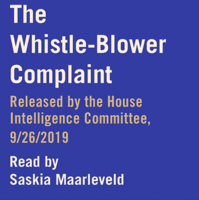 Bonus: The Whistle-Blower Complaint released by the House Intelligence Committee
Narrated by: Saskia Maarleveld
Run time: 29 minutes and 37 seconds
Release date: September 26th
Penguin Random House Audio | SoundCloud/a>
The official whistle-blower complaint released by the House Intelligence Committee about the President's alarming phone call with Ukrainian President Volodymyr Zelensky is unusual audiobook content. But being an informed citizen is crucial, and while you might not have the time or the stomach to sit down and read the whistleblower complaint for yourself, you can likely find 30 minutes to let a professional narrator like Saskia Maarleveld read it to you. (For what it's worth, if you have 19 hours and 14 minutes on hand, you can also listen to a whole stable of professional narrators read the Mueller Report in its entirety, with related materials from The Washington Post.) Thank goodness for the audiobook world that's making living history accessible to everyone with this free title.

Looking for even more reading recommendations? Check out our list of the best Young Adult novels of October.
---
Alexis Gunderson is a TV critic and audiobibliophile. She can be found @AlexisKG.