Looking back at the sheer variety of comic art in 2013, it's hard to imagine that this industry once relied on homogenized "house styles" only a few decades ago. Now, comicdom hosts a thriving cornucopia of influences and extremes that borrow just as much from the indie and alternative pools as from anywhere else. From David Aja's stylized grit to Dash Shaw's psychedelic panoramas, there's an incredible wealth of vision sown throughout the past 12 months. With so much eye candy floating around, Paste's Comic Team decided to tip its hat to some of its favorite auteurs. This list is by no means a conclusive judgement on an incredibly subjective topic, so let us know your favorites in the comments below.
—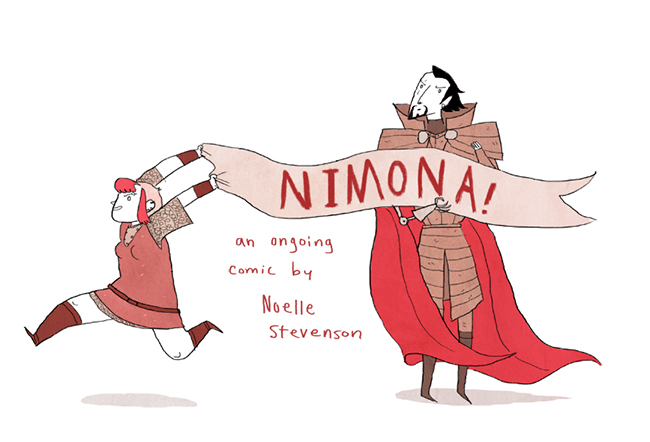 10. Noelle Stevenson
Nimona
Last year around this time, Noelle Stevenson garnered attention in many year-end Best Of lists for the sharp writing on her web series, Nimona. This year, she deserves additional praise for her art. If you look back at the first pages of Nimona, you can see an amazing difference. The basic character designs are there, as is the ability to convey multitudes with a slanted eyebrow and an arm movement, but things are so much simpler. It's an appropriate evolution, as the comic itself has become ever more nuanced in terms of the moral issues it raises as well as the reader's increasing understanding of the balance of power. Stevenson has really come into her own through her use of shadows, again appropriate as the narrative has darkened and deepened, and her color palettes that reinforce emotions. Chapter 9, which ran from summer through fall, was heart-stoppingly suspenseful and full of feeling, with new lighting effects to frame the mood and surprisingly terrifying events. Hillary Brown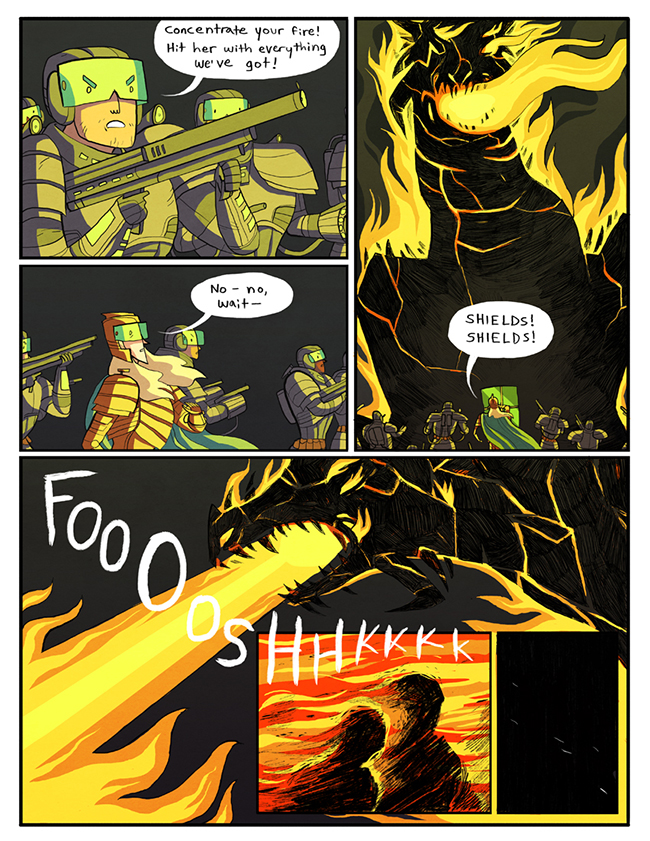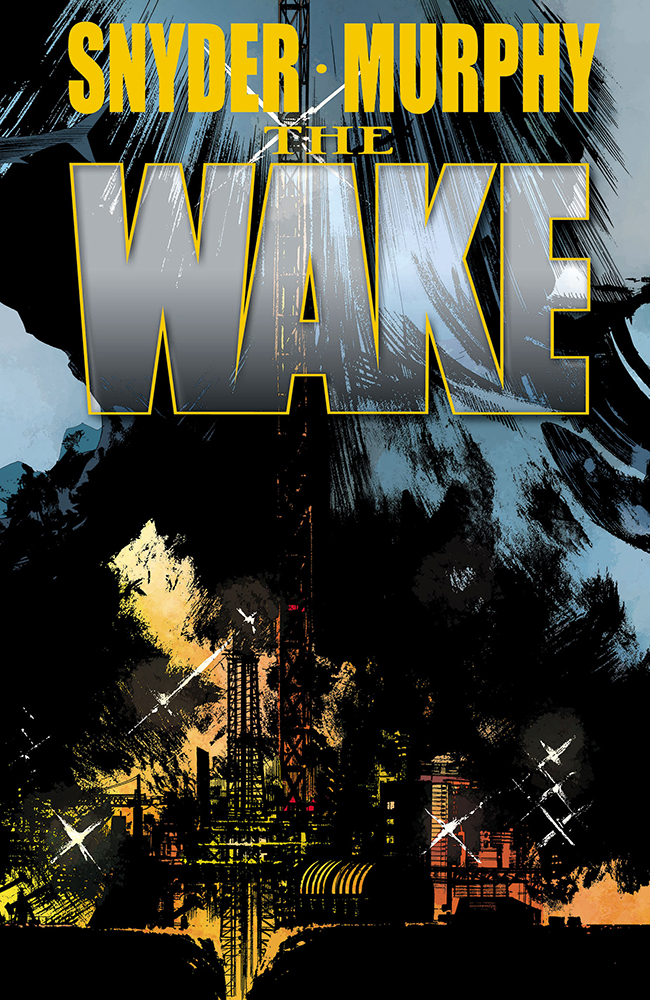 9. Sean Murphy
The Wake, Punk Rock Jesus
Sean Murphy's adrenaline-doused action sequences in Punk Rock Jesus might have eclipsed the man's bigger talent: otherworldly sci-fi architecture. This skill was one of Scott Snyder's reasons for creating the maritime monster epic The Wake with him, stating that Murphy is "one of the best guys at world building. He's really unparalleled in that regard." We certainly don't disagree. The first five issues of the acclaimed series packed wide-lens spreads of exploding deep-sea dioramas terrorized by H.R. Giger mermen. The next arc shows a decaying, ship-wrecked world with nuclear gradient skies and mowhawk'd heroines. The apocalypse has never looked so inviting. Sean Edgar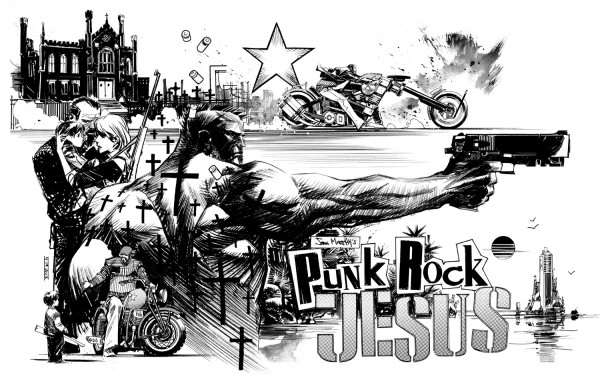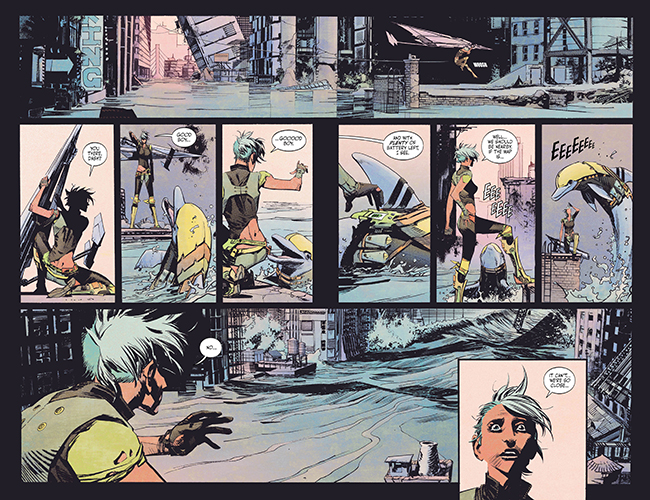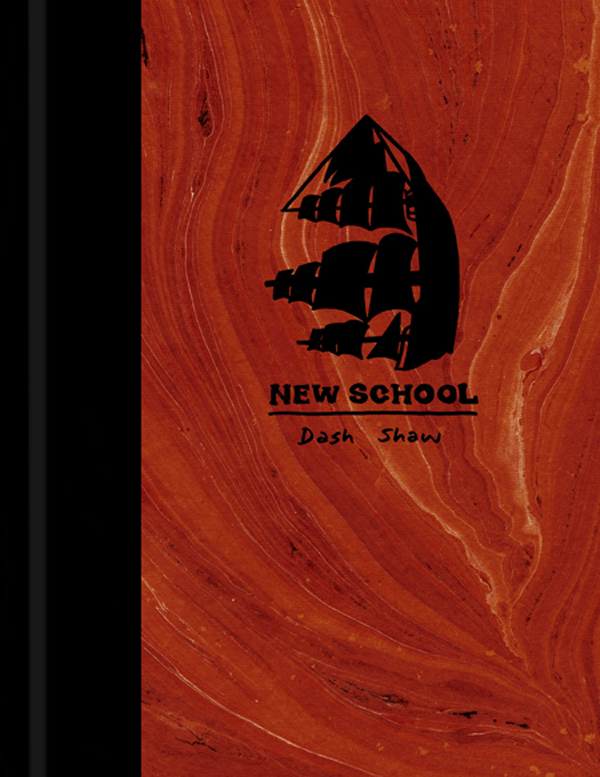 8. Dash Shaw
New School
Shaw could easily have rested on his laurels after producing 2008's Bottomless Belly Button, a complex family narrative tickled around the edges with plenty of weirdness. The story was fairly straightforward, but the art jittered and fidgeted, making things reliably interesting throughout. The same approach could have let him continue to attract attention, but he dove into webcomics with BodyWorld, in which he reinvented his art for a new medium (scrolling down; web colors rather than black and white; tiny panels). This year Shaw released New School, yet another iteration of a man with a perpetually shifting style. Its pages were drawn with a thick, black Sharpie-like line, focusing on gesture more than fine detail, then overlaid with photo collage, Rothko-like washes of color, pattern experimentation, and the like. It was a further innovation that reflects the auteur's restless and exciting approach to sequential art. Shaw's greatest strength is his commitment to playing around with what he might be able to do, instead of what he knows he can do. And, more often than not, it works. Hillary Brown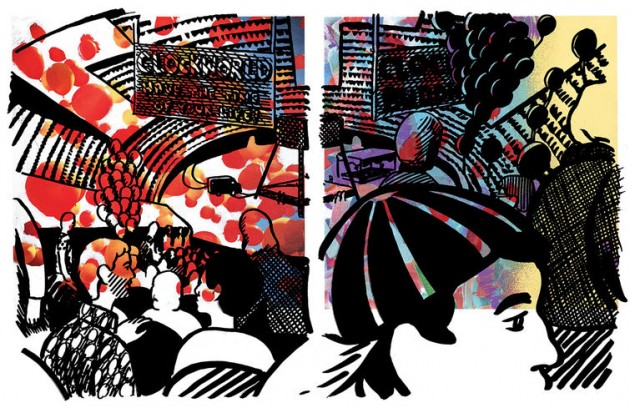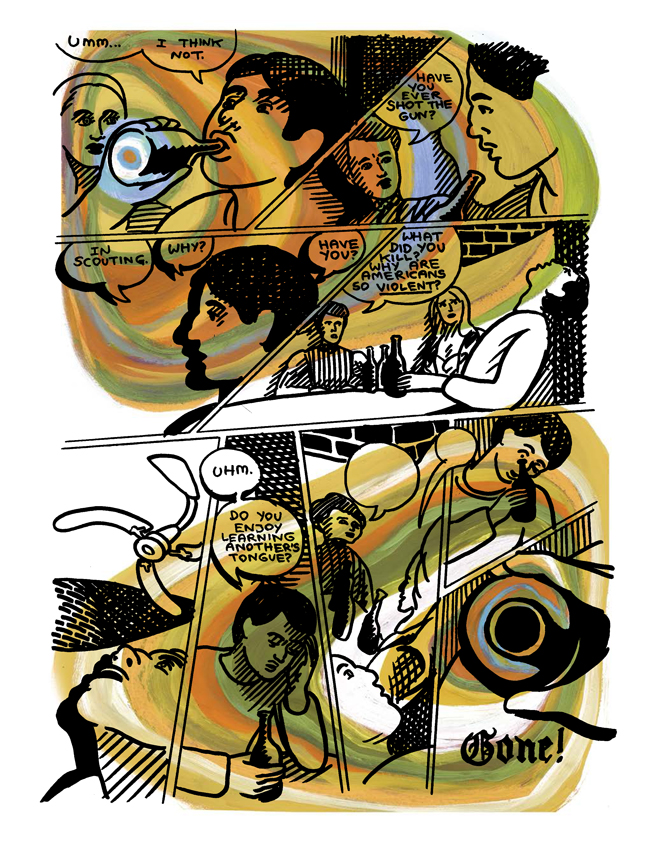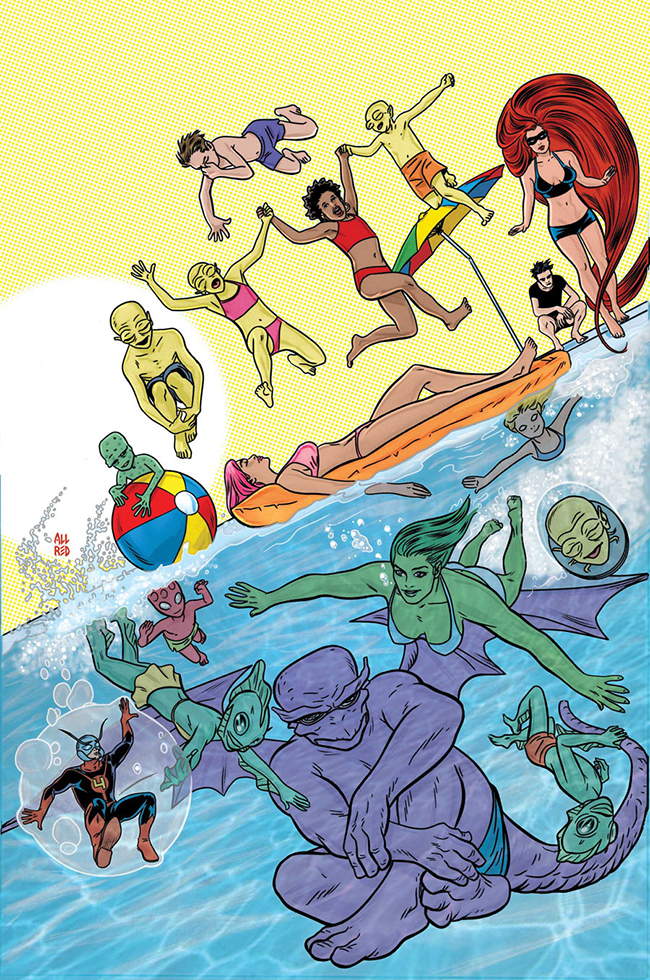 7. Mike Allred
FF
Mike Allred's brand of retro pop art has established him as a well-respected cult artist over the years, especially with his work on the indie comic Madman. It's this playful style that perfectly augments the bright tone of FF. Even with the shift in writers this year— FF writer Matt Fraction left the series due to a heavy schedule and was replaced by Allred's brother, Lee — the book has lost none of its luster. While the tendency as of late has been for mainstream superhero comics to look as slickly textured and realistic as possible, Allred's artistic choices are a welcome change of pace. Moreover, the Allred Brothers (and Mike's colorist wife Laura) aren't afraid to break the fourth wall and offer insight into the art of comics, as in issue #12, where one character learns how color is used to designate a character's moral affiliation (i.e. superheroes get embroidered with primary colors while villains come equipped in secondary colors).
Though some will inevitably complain of FF's overly cartoon-y, goofy style — especially with much grittier, adult-orientated superhero funny books available — one only needs to read through a single issue of this delightful series to see how the Allred Family is delivering a heartfelt and beautiful mini-Pixar movie every week. Mark Rozeman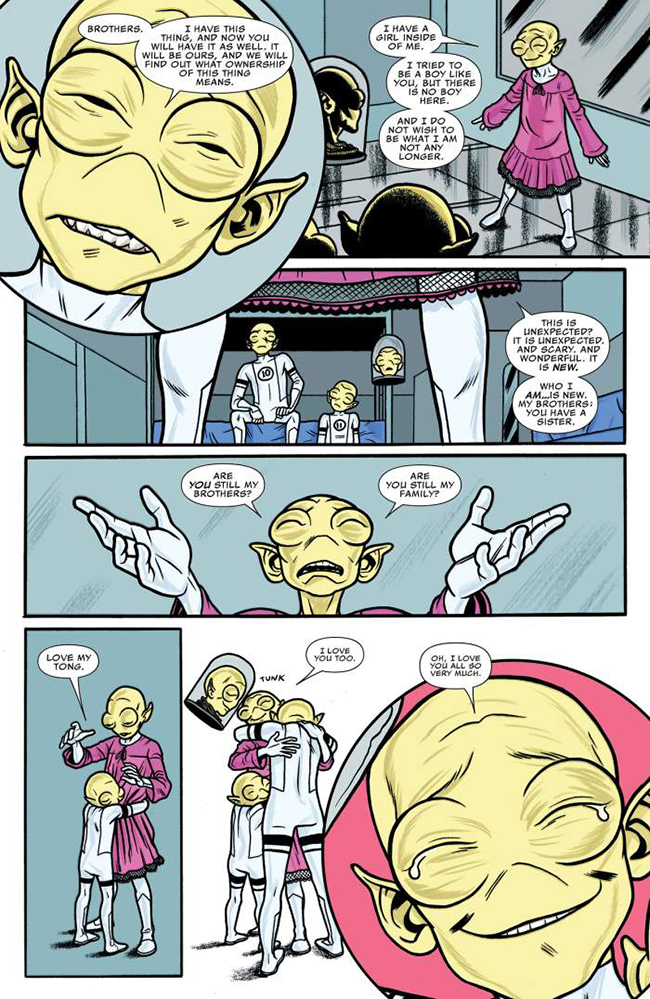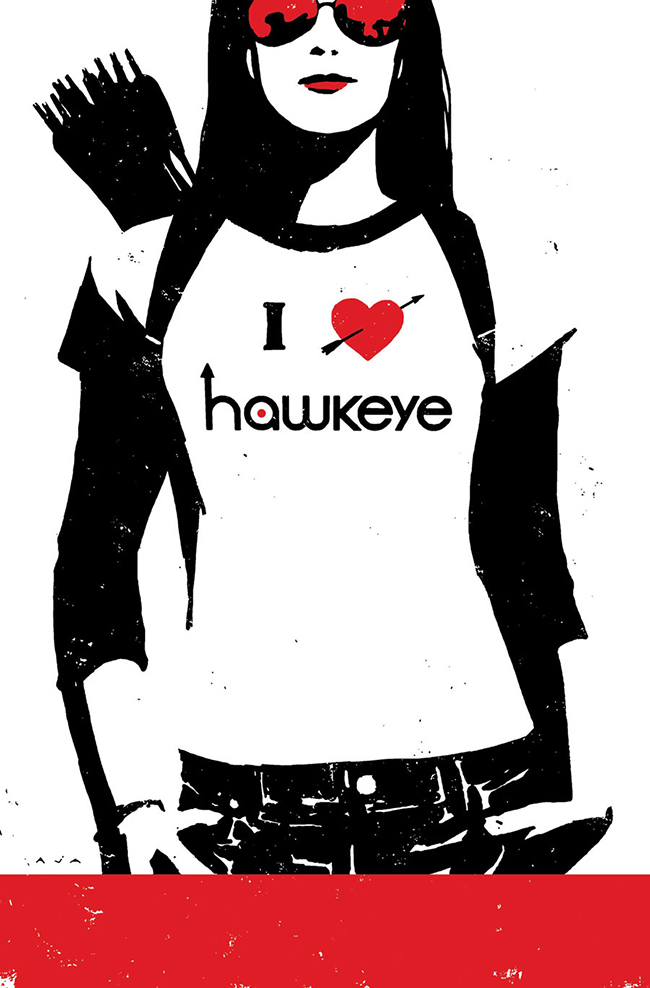 6. David Aja
Hawkeye
Since first joining The Avengers in the mid '60s, Hawkeye has long been a character relegated to the background. Certainly, when placed in the same room as Captain America or Thor, Clint Barton's near supernatural skills with archery can't help but feel somewhat quaint in comparison. How ironic then that, in the year or so following Marvel's massive relaunch, Hawkeye's solo series stands as one of the company's most exemplary achievements. Were it not for the fact that its titular character has such a history to him, Hawkeye could very well be mistaken as a character-driven indie comic. While much of this can be credited to Matt Fraction's incredible writing, there's no denying that Aja's beautifully-rendered layouts and designs makes this a book worth seeking out month after month. Normally noted for his ultra-realistic work, the Spanish artist emphasizes a design that's much more abstract and stylized — like a gritty '70s crime drama.
Never was Aja's extreme ingenuity on display more than with issue #11, which tells a story almost completely from the point-of-view of Hawkeye's crime-solving, pizza-loving dog. And that's not even mentioning his work with the book's covers, which look as gorgeous and provocative as anything placed in a pop art museum. Mark Rozeman