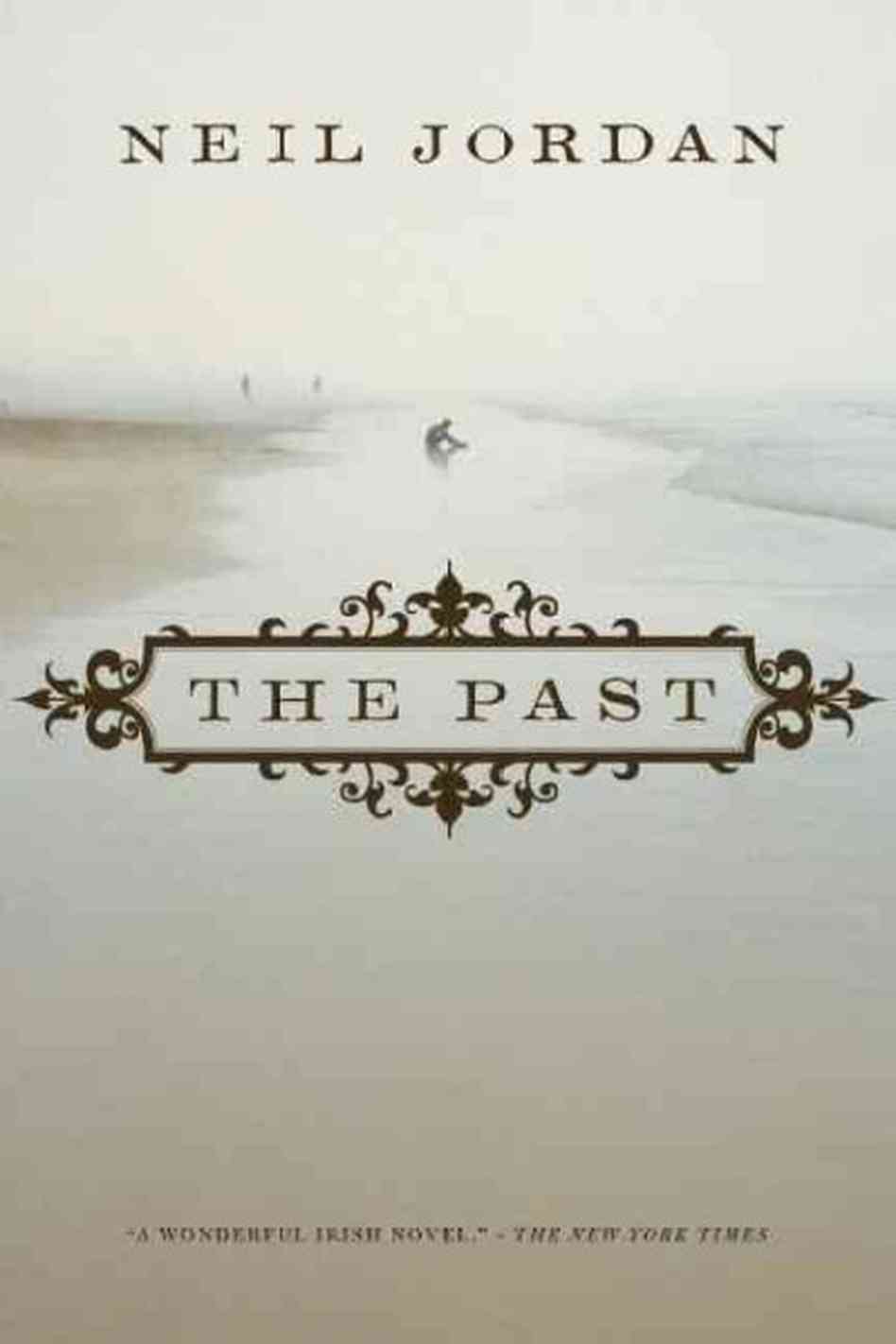 In his almost 40-year career, Neil Jordan has built up an impressive pedigree.
As a screenwriter and director, his works run the gamut from art house to blockbuster, with a few flops thrown in. He is probably best known for The Crying Game, which won an Oscar for Best Original Screenplay at the 1993 Academy Awards.
As well, Jordan time and again proves himself adept as an interpreter of other works. Interview with the Vampire, though not a critical favorite, ushered in the new age of horror films, still imitated today by movies like Twilight. And as executive producer of current TV hit The Borgias, Jordan continues to expand his influence and prestige. He ranks as one of Ireland's most accomplished contemporary artists.
Before his move to filmmaking, Jordan had an active career as a writer. He appeared first with 1976's Night in Tunisia, then with 1980's The Past, now newly released by Soft Skull Press after being out of print for many years.
After a long and established career, an author's first novel can come back into print loaded with the baggage of what appeared afterward. It's also a chance to reexamine output in a new light. By reprinting The Past, Soft Skull gives readers the chance to find the seeds of the major themes in Jordan's work—memory, identity and the growing pains of Ireland as it moves toward independence.
Jordan's debut novel unfolds like a mystery. An unnamed narrator searches through his mother's past to discover the mysterious circumstances of his birth. But, as in all Jordan stories, nothing is as simple as it seems. As the narrator explores the places and people his mother knew, he also imagines motives or affairs that he can neither confirm nor deny. The answer he seeks about his birth remains only partially constructed—a fiction inside a fiction, like some Borges riddle.
The Past begins with Una and Michael O'Shaughnessy, the narrator's grandparents, in the final months of Una's pregnancy with Rene, his future mother. Using a set of postcards still in the narrator's possession many years after being written, the first chapter sets up an amalgamation of truth and fiction.
In 1914, Una and Michael travel to Cornwall. They tell people it's for a vacation. In fact, the trip conceals Una's pregnancy. Two postcards depict their seaside retreat, each holding a quickly handwritten note explaining that Una will be home "in two weeks."
The notes themselves are lies, of course, but between them they hold the truth of Rene's birth, setting up the series of real stories and imaginings that will guide The Past. The narrator takes up his grandmother's gift of fabrication with relish, coloring what he heard about his grandparents with how he imagines them.
The distinction between fact and fiction blurs from the start, but as The Past progresses, it grows even hazier. The narrator speaks directly to the book's characters, describing their bodies or emotions as if the director of a play, although they may be long dead.
Then what at first might seem to be conjecture on the narrator's part proves true based on conversations with people who knew his parents: his mother's friend Lili and the local priest, Father Beausang ("good blood" in French, another nod to ancestry and family).
Soon we perceive the narrator's recreation of events as disjointed, half-imagined. Beausang and Lili retell scenes the narrator gave us early in the book, bringing into question whether the narrator imagined them correctly in the first place—or whether he knew another version of the truth prior to his conversations.
Dependable truth becomes increasingly unreliable. Even Beausang's and Lili's tales skew, thanks to their envies and assumptions. As the book progresses, we understand that the narrator cares less about knowing the exact truth of his conception than creating a story to explain it.
Ultimately, Jordan portrays memory as a constant recreation. Events in our lives don't appear in remembrance exactly as they happened—they're filtered through current experience, blended with other memories. The staging of memories creates an account a person—in this case our troubled narrator—can live by, find peace in believing, wholly true or not.
Answers don't come easily in The Past, and the narrator's project is not so simple that he can create a story that fits the world perfectly. Jordan wants us to see that narrative, like memory and identity, depends on more than truth.
From the book:
"…The form of our public acts is only a shadow of that of our private ones, that their landscapes are just reflections and like that real sea below that imaginary sea, with its piers and palms and beaches, reflections in reverse."
The narrator of The Past seeks that real sea, to dive in to it from the boardwalk of public acts his family lived out before his birth. He cannot ask the dead or forgotten. Instead, he must imagine what they thought, felt, saw.
Jordan writes with unusual sureness for a debut novelist. His narrator changes tenses and perspectives with ease, creating a constant flow of context meant to lull the reader into the haze of long-lost memory. Lili and Beausang speak with eloquence, and if they sound oddly similar to the narrator—normally a bad sign for a beginner writer—here they serve, like memory, to tinge the narrator's own account of his birth. Even as Jordan consistently complicates the narrative in such ways, his language remains reflective, poetic and cogent.
If anything, the book's language sometimes gets so pretty it fails to create tension. Another problem? What about the narrator's biological father? While his mother Rene obsesses the narrator, the father never seems important.
Finally—maybe like memory itself—the conclusion of the book simply drifts off. A reader might find it less annoyingly ambiguous than lacking in catharsis. The Past doesn't need a moral or conclusion (though in a sense it has one after the narrator decides on the identity of his father), but the ending never feels like a true close to the story. It gives the impression that Jordan stopped at random point, purely by chance. The reader dangles in the final pages, wondering where The Past meant to take him.
As the debut of a young novelist, The Past is an assured, lovely little book. It promises greater things to come from its author.
Jordan's career surely kept this promise.
Noah Cruickshank is a freelance writer based in Chicago. You can find him on twitter @noahcruickshank, or read his blog: onbeingaway.wordpress.com.