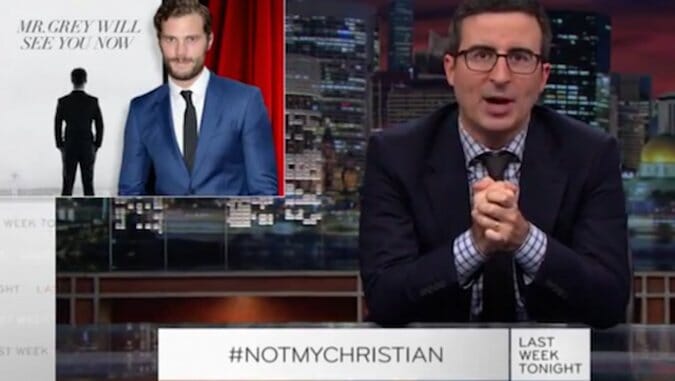 While Last Week Tonight has been on break, John Oliver has been feeding his audience bits and pieces with web exclusive clips to keep their appetite going for the return of his show on Feb. 8.
In the video posted this week, Oliver addresses how last year, he had started a Twitter campaign #NotMyChristian regarding the Fifty Shades of Grey movie adaptation casting Jamie Dornan in the lead male role. He goes on to issue a "condescending half-hearted apology" before placing in his own bid to star in the sequel, treating the audience to an audition.
If you ask us, John Oliver is #YesMyChristian.