The 10 Best Acts We Saw At KAABOO Texas
Photos courtesy of KAABOO Texas/Mason Jar Media
Comedy
Lists
KAABO Texas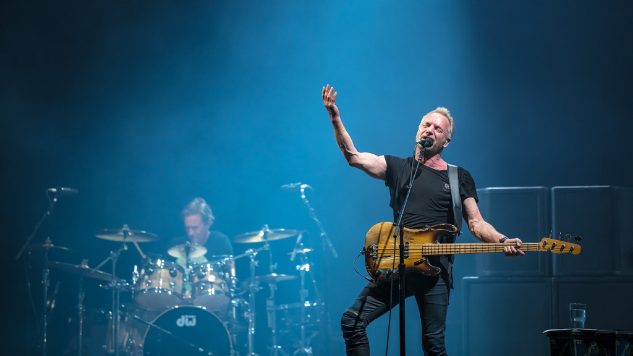 KAABOO Texas took place May 11-13 at AT&T Stadium in Arlington, Texas, and while the first time festival certainly had its problems, there were several artists and comedians worth seeing. As far as music goes, the lineup included genres spanning from rap to blues to new wave, and in comedy, both longtime stand-up pros and promising newcomers took the stage.
Here are the ten best acts we saw in music and comedy at KAABOO Texas.
The Killers
The Killers closed out Friday May 11 to a packed crowd inside AT&T Stadium, kicking off the set with arguably their most popular track, "Mr. Brightside." Brandon Flowers led the group in a moving Tom Petty tribute ("American Girl," naturally) as well as inviting an audience member up to play drums on Sam's Town's "For Reasons Unknown." The Las Vegas outfit has come a long, long way since the release of their 2004 debut Hot Fuss, but it's certainly clear that they were made for rocking arenas.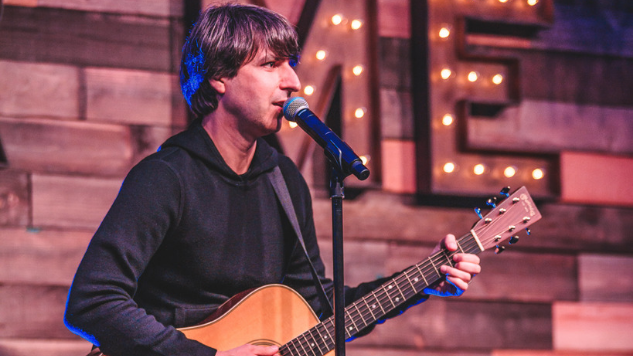 Demetri Martin
Demetri Martin was the last act of the weekend for the Humor Me Stage at KAABOO Texas. He spent the first couple of minutes verbally destroying the festival, which was thoroughly enjoyable. There was a dog in the audience, who let out a huffy bark when Martin pointed him out. "The dog is heckling me," Martin quipped. His signature observational humor worked well in the Humor Me tent, especially when his set was interrupted by incredibly loud, incredibly close noises. The audience, full of Texas residents, nonchalantly let him know was Dallas Cowboys owner Jerry Jones' helicopter.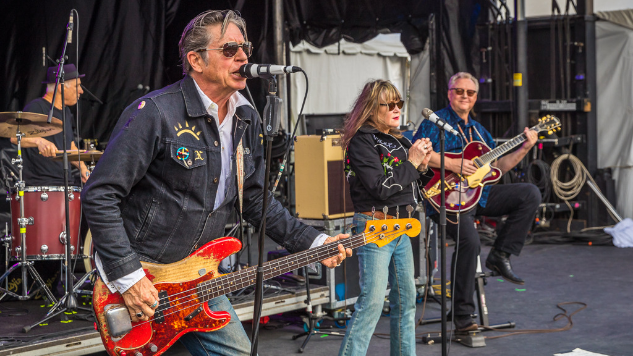 X
John Doe, Exene Cervenka, Billy Zoom, and D.J. Bonebrake sound as good as ever in 2019. The West Coast punk band played through hits off of 1983's More Fun in the New World and more to a criminally small audience in the bright Texas sunshine on Saturday May 12. For a pretty punkless festival, the few punk attendees gathered to see the legendary group and seemed to thoroughly enjoy what they saw. For their raucous lifestyles, the members of X, all now in their 60's and, at least in Billy Zoom's case, their 70's, the band still looks and sounds incredible.
Nate Bargatze
When Nate Bargatze deadpans, he deadpans hard. The man was raised by a clown, but you'd hardly know it based on how lowkey his comedy is. His act is self-deprecating and surprisingly clean: he doesn't have to cuss or be "edgy" to make you laugh. If you're familiar with Bargatze, you might have heard some of his jokes from his recent Netflix special, but this crowd loved it regardless of if it was the first or fiftieth time they'd heard them.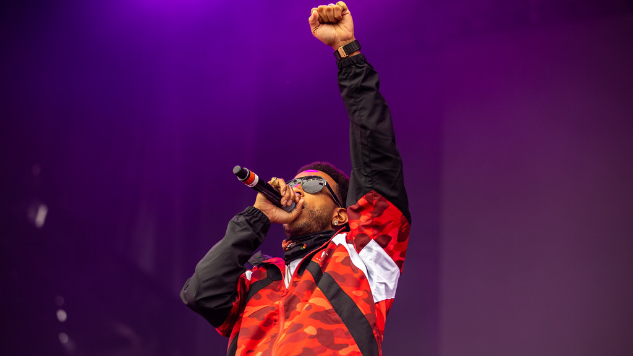 Ludacris
Seeing Ludacris live feels less like a concert and more like a party. He does a great job at hyping up the crowd and it's purely obvious he's having a great time on stage. He had longtime friend and fellow rapper Lil' Fate with him and the two made sure that the Atlanta pride was flowing despite being in Texas suburbia. It's spectacular to hear all of the hits that Ludacris has been a part of back to back.
Whitney Cummings
Cummings has a sense of humor that relies heavily on body movement. She dangerously teeters on one foot one moment and is rubbing a man's head the next, engaging the audience with relatable tales of what it's like to be a woman in Los Angeles. Talking about everything from sex robots to saving animals, Cummings has a way of describing situations where you feel actually present, as if that scenario could also happen to you.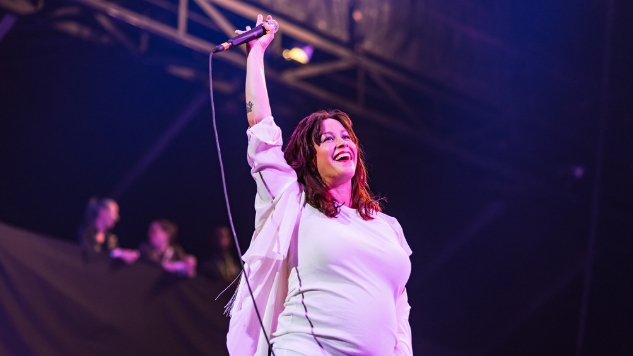 Alanis Morissette
Alanis Morissette deserves a medal for this performance. She took the mainstage in the middle of the day Friday May 11 in an all white getup and tennis shoes with her explosive, angsty vocals booming throughout AT&T Stadium. Her set was incredibly vigorous, which was mind-blowing considering Morissette is VERY pregnant with her third child. How she was able to perform at such a high-energy level while simultaneously carrying a human baby is a testament to strong women everywhere.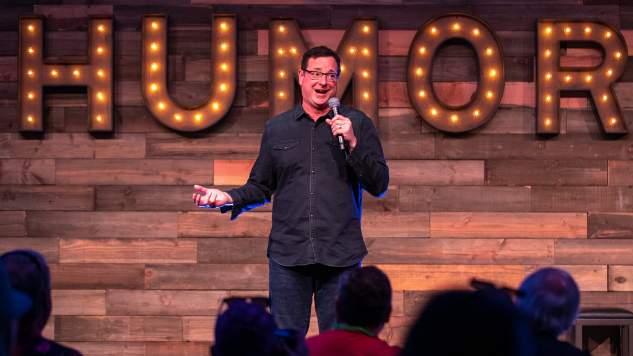 Bob Saget
It's not every day Bob Saget gets surprise-added to a set, is it? Due to some scheduling changes, Orny Adams split his set with the legendary Saget, who spent the majority of the time making fun of himself, Full House, Bill Cosby, America's Funniest Home Videos… you name it. For one of America's favorite television dads, his humor is D-I-R-T-Y. He's known for that, yes, but there's something about seeing it in person that makes it feel even worse. Regardless, seeing Saget IRL was worth it. He even brought out a guitar.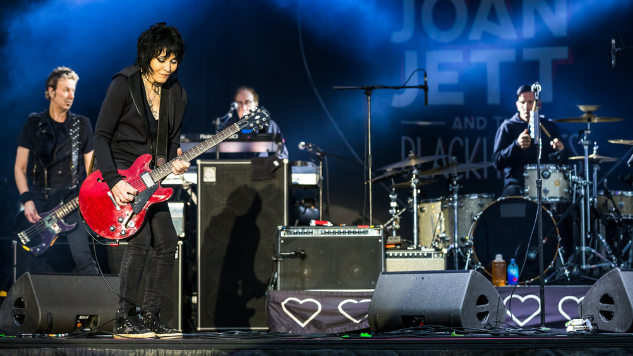 Joan Jett and The Blackhearts
Joan Jett is a powerful woman. Seeing her live, in the flesh, belting "I Love Rock 'N Roll" is something no one should ever take for granted, because it's truly a special occasion. For such a powerful voice, she's actually pretty petite, but she had absolutely no trouble commandeering the audience with her signature brand of in-your-face girl power rock. Of course, Jett rocked an all black outfit like no one else ever could. We love a multi-faceted music and fashion icon.
Sting
Sting closed out the entire festival Sunday May 13, and while he didn't garner the same crowd as Kid Rock and The Killers did for Friday and Saturday's final sets, the crowd who showed up knew and loved Sting. Is it better to have a giant crowd of people who somewhat know, or a smaller crowd of people who love? I'd wager that the second option is more favorable for a performer. Sting played through solo hits like "Fields of Gold" and The Police hits like "Roxanne," while also hitting upon his latest venture with Shaggy, 44/876. At 67 years old, the bass player/singer/songwriter doesn't seem to be slowing down anytime soon.