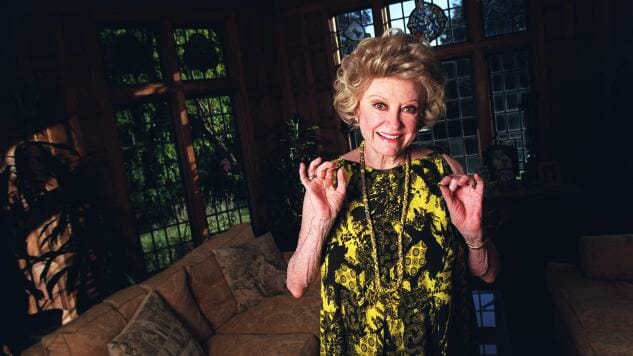 Paste doesn't just own the world's largest collection of live music recordings. Our archives are deep with stand-up from some of the best comedians of all time. Every Tuesday and Thursday we'll be sharing classic comedy from legends like George Carlin, Jerry Seinfeld, Eddie Murphy and more.
You might think mother-in-law jokes are too clichéd and hackneyed to ever work in this enlightened, sophisticated future we've built for ourselves here in the year 2017, but clearly that was before Phyllis Diller crashed into your consciousness today with these hilarious 90 seconds of classic, mean-spirited good times. Jokes aren't bad because they're old, but because they're bad, and here's one of the all-time greats to prove it.
Diller was the master of ceremonies at the Newport Jazz Festival New York on July 1, 1975, when this clip was recorded. She was already in her 50s, three decades deep into a one-of-a-kind career that broke down barriers for all women who entered stand-up comedy. With her eccentric dress, outlandish hair and devastating one-liners, she became one of the most iconic comedians of all time, appearing in dozens of movies and TV shows from the 1950s into the current decade. She was working up to her death in 2012 at the age of 95, appearing in two episodes of The Bold and the Beautiful that year. And she didn't even start stand-up until she was already a 37-year-old mother and housewife. If you think it's too late to pursue your dreams, let Diller be an inspiration to you: throw on a ridiculous dress, a frazzled wig, and just put yourself out there.