DC Ink & DC Zoom: Our Most Comprehensive Look Yet
DC Comics is Slowly Fleshing Out Details on its Young Adult & Middle Grade Imprints
Main Art by Chris Wildgoose
Comics
Features
DC Comics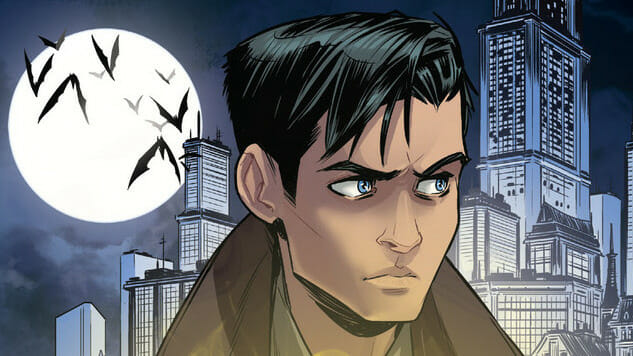 DC Comics made major waves last year when it announced DC Ink and DC Zoom, in-house imprints focused on Young Adult and Middle Grade graphic novels, respectively. While there were flashy names from both the comics and prose publishing world used to break the news, titles like Danielle Paige's Mera: Tidebreaker and Gene Luen Yang's Superman Smashes the Klan were initially hyped without attached artists, leading to an incomplete picture of what DC Ink and DC Zoom will (quite literally) look like. Now, following a morning announcement out of San Diego's Comic-Con International, we have our most comprehensive look yet at what to expect from DC's YA and Middle Grade offerings.
First up, a fleet of brand-new DC Ink YA announcements: Marieke Nijkamp (This Is Where It Ends) will take on a teenage Oracle, the superhero alter-ego that Barbara Gordon assumes after an encounter with The Joker confines her to a wheelchair, in Oracle Rising. Another teenage Batgirl, Cassandra Cain, gets the spotlight in Shadow of the Batgirl, written by Heroine Complex writer Sarah Kuhn. Notably, neither of these characters currently use these alter egos in the mainstream DC Comics universe. Bruce Wayne isn't left out of the fun, either: as seen below in the first look at the cover, Chris Wildgoose will draw Stuart Moore's adaptation of Marie Lu's Batman: Nightwalker novel.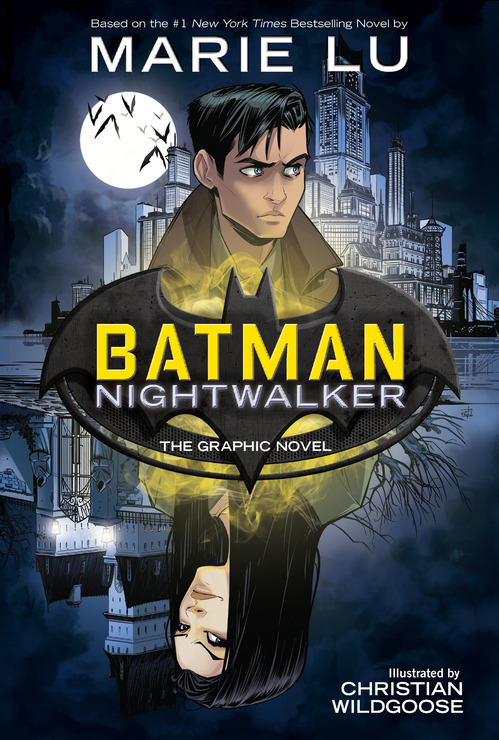 Batman: Nightwalker Cover Art by Chris Wildgoose
Additional DC Ink titles announced today include the Aqualad-focused Truth or Consequences: A Jack Hyde Story (working title) by pioneering gay YA author Alex Sanchez (Rainbow Boys); Dick Grayson: Lost Carnival by DC Talent Workshop graduate and novelist Michael Moreci (Black Star Renegades); and an adaptation of Leigh Bardugo's Wonder Woman: Warbringer YA prose novel, scripted for comics by the legendary Louise Simonson.
DC Zoom, aimed at slightly younger readers, also announced its first Wonder Woman story: Diana, Princess of the Amazons, written by Shannon and Dean Hale, who also writer Marvel's bestselling The Unbeatable Squirrel Girl prose novels. Shannon Hale is also the Newbery Honor-winning author of the Princess Academy series and the Real Friends graphic novel with artist LeUyen Pham.
Finally, artists for several previously announced titles were revealed today. Gurihiru Studios will provide illustrations for Gene Luen Yang's Superman Smashes the Klan, Andie Tong will draw Minh Lê's Green Lantern: Legacy, Gustavo Duarte will join author Michael Northrop on Dear Justice League and Thomas Pitilli has been tapped to illustrate Melissa de la Cruz's Gotham High.
DC Ink and DC Zoom will both launch in April 2019 with Mera: Tidebreaker by Danielle Paige and Stephen Byrne and Super Sons: The Polarshield Project by Ridley Pearson and Ile Gonzalez, respectively.
If you're having as much trouble as we are keeping all of these names and titles straight, fear not—DC provided its clearest breakdown yet of titles, creative teams and current release dates. Check that list out below, and stay tuned to Paste for further DC Ink and DC Zoom news as it becomes available.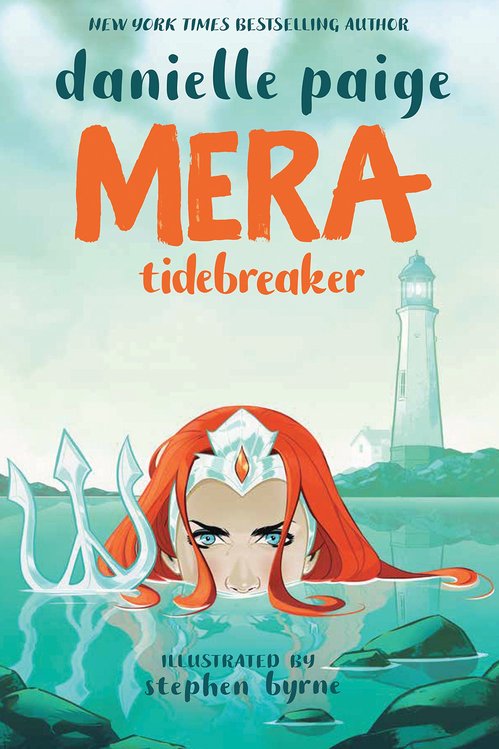 Mera: Tidebreaker Cover Art by Stephen Byrne
DC Ink:
Mera: Tidebreaker (April 2019) written by Danielle Paige and illustrated by Stephen Byrne
Under the Moon: A Catwoman Tale (May 2019) written by Lauren Myracle and illustrated by Isaac Goodhart
Harley Quinn: Breaking Glass (June 2019) written by Mariko Tamaki and illustrated by Steve Pugh
Teen Titans: Raven (July 2019) written by Kami Garcia and illustrated by Gabriel Picolo
Batman: Nightwalker (August 2019) adapted by Stuart Moore from Marie Lu's prose novel for the DC Icon series and illustrated by Chris Wildgoose
Dick Grayson: Lost Carnival written by Michael Moreci
Gotham High written by Melissa de la Cruz and illustrated by Thomas Pitilli
Oracle Rising written by Marieke Nijkamp
Shadow of the Batgirl written by Sarah Kuhn
Truth or Consequences: A Jack Hyde Story (working title) written by Alex Sanchez
Wonder Woman: Tempest Tossed written by Laurie Halse Anderson
Wonder Woman: Warbringer adapted by Louise Simonson from Leigh Bardugo's prose novel for the DC Icon series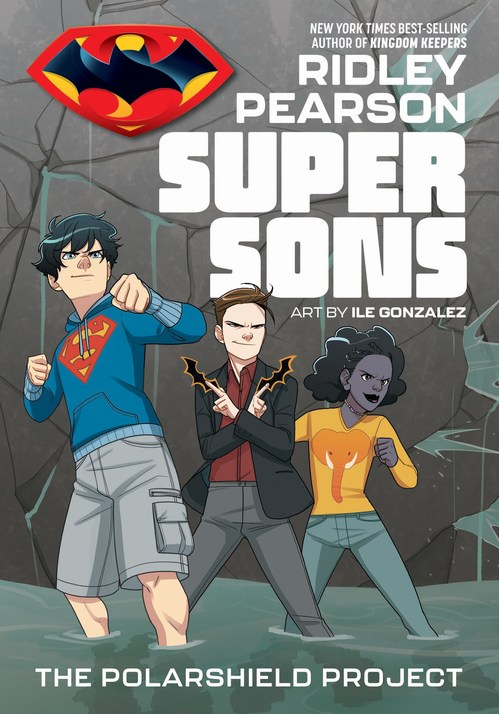 Super Sons: The Polarshield Project Cover Art by Ile Gonzalez
DC Zoom:
Super Sons: The Polarshield Project (April 2019) written by Ridley Pearson and illustrated by Ile Gonzalez
DC Super Hero Girls: Spaced Out (May 2019) written by Shea Fontana and illustrated by Agnes Garbowska
Superman of Smallville (June 2019) written and illustrated by Art Baltazar & Franco
Dear Justice League (July 2019) written by Michael Northrop and illustrated by Gustavo Duarte
Batman: Overdrive (August 2019) written by Shea Fontana and illustrated by Marcelo Di Chiara
Black Canary: Ignite (October 2019) written by Meg Cabot and illustrated by Cara McGee
Batman Tales: Once Upon a Crime (November 2019) written by Derek Fridolfs and illustrated by Dustin Nguyen
Green Lantern: Legacy (December 2019) written by Minh Lê and illustrated by Andie Tong
Diana, Princess of the Amazons written by Shannon and Dean Hale
Superman Smashes the Klan written by Gene Luen Yang and illustrated by Gurihiru Studios