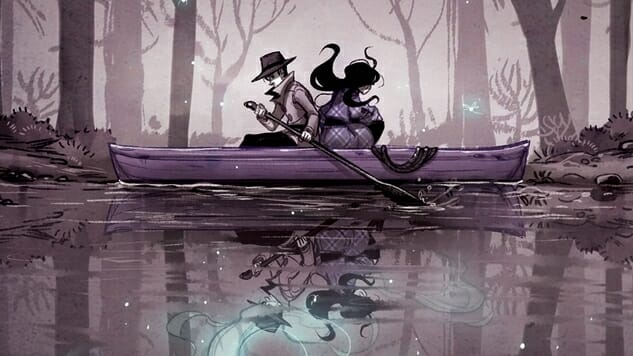 While other publishers have finally started to catch up in recent years, First Second is still the premiere home of quality comics for the Young Adult sector. Part of that success stems from First Second's unwillingness to talk down to its audience; books like Anya's Ghost, Bloom, Spinning and This One Summer all leap headlong into the complexities of being an adolescent, stuck between childhood and adult life and grappling with all the pain and confusion inherent to that transition.
Next month, writer Vera Greentea and artist Yana Bogatch's Grimoire Noir joins First Second's impressive catalogue, putting its own spooky spin on classic coming-of-age conflicts. Teenager Bucky Orson lives in Blackwell, where all the girls are witches—and magic is off-limits to boys. If that wasn't enough, Bucky's cop dad is constantly snooping in his business, his former best friend has ditched him for cooler kids and now his sister has been kidnapped because of her extraordinary magical abilities. In true noir fashion, Bucky must put aside his harsh feelings for his small town to investigate its dark secrets and rescue his sibling.
With Grimoire Noir hitting shelves July 24th, Paste invited Greentea and Bogatch to share a bit about their inspirations for the book, as well as offer a sneak peek at Bogatch's interior artwork. Check that out below, and be sure to pick up Grimoire Noir when it releases next month.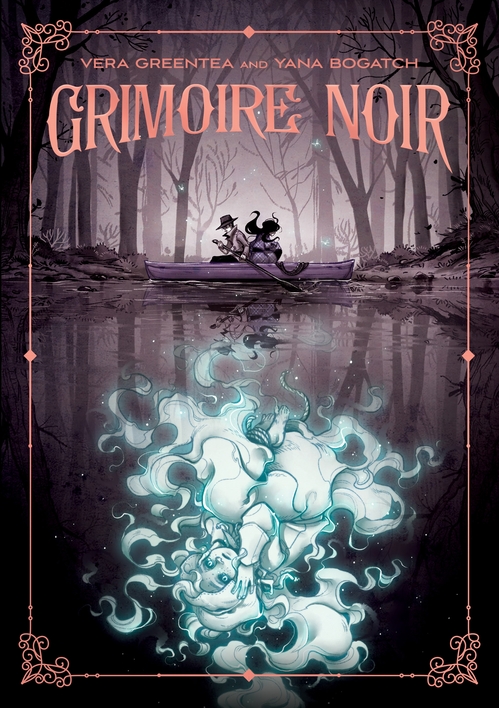 Grimoire Noir Cover Art by Yana Bogatch
Writer Vera Greentea:
Grimoire Noir is about Bucky Orson, who lives in the woodsy town of Blackwell, where all the girls have witch powers and none of boys do. When Bucky's sister is kidnapped, he goes searching for her. With the help (and interference) from magical girls vastly more powerful than he is, he finds himself investigating the ominous origins of Blackwell and a malevolent curse. Grimoire Noir is a dark tale in which having magic isn't the same as having power. I hope that readers connect with Bucky, Matilda and Chamomile, and feel encouraged that money or actual powers aren't as important as perseverance—even when the odds are against you. Most of all, I deeply enjoy getting lost in a story, so my dearest wish is that readers of Grimoire Noir lose themselves in the mystery of Blackwell and Yana's stunning art.
Artist Yana Bogatch:
Bucky Orson investigates gothic manors, dark woods and pumpkin patches as he searches for his sister in the witchy town of Blackwell. As an artist, creating an entirely immersive experience and pulling viewers deeply into the environment is my primary goal. Luckily there was no shortage of atmospheric scenes and intriguing characters to illustrate in Grimoire Noir, and I hope every reader falls in love with Blackwell and its quirky inhabitants as much as I have.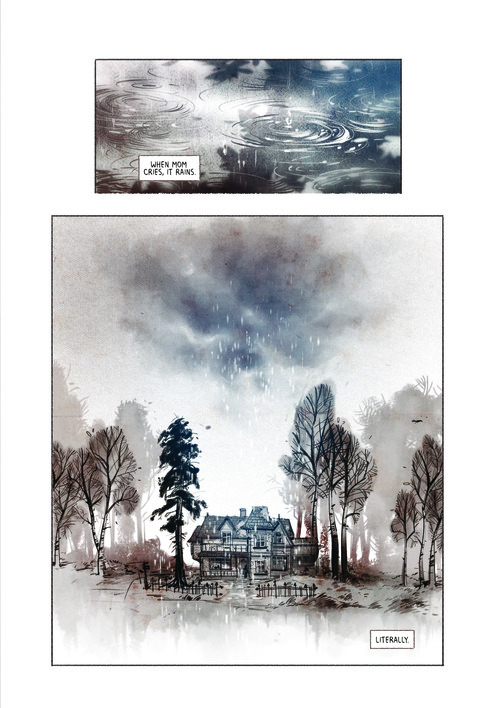 Grimoire Noir Interior Art by Yana Bogatch

Grimoire Noir Interior Art by Yana Bogatch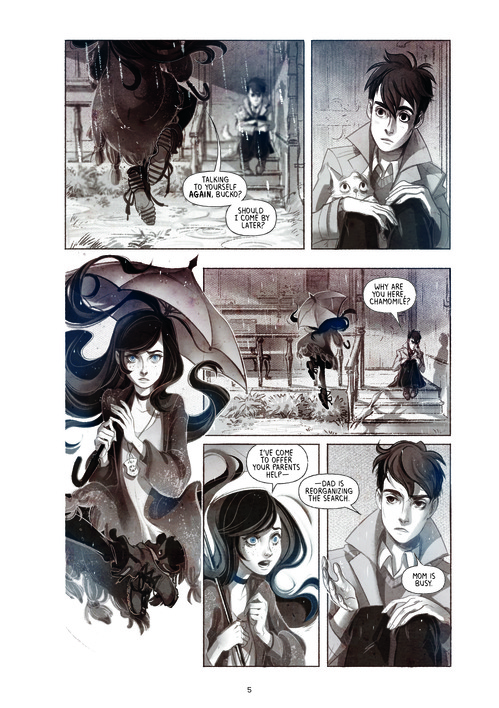 Grimoire Noir Interior Art by Yana Bogatch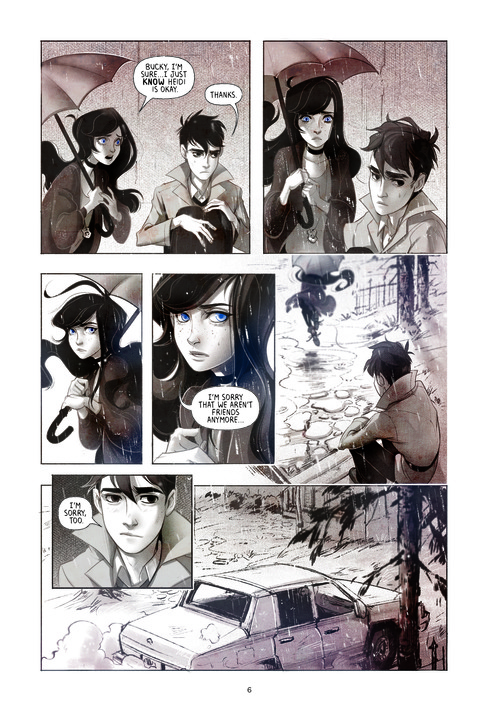 Grimoire Noir Interior Art by Yana Bogatch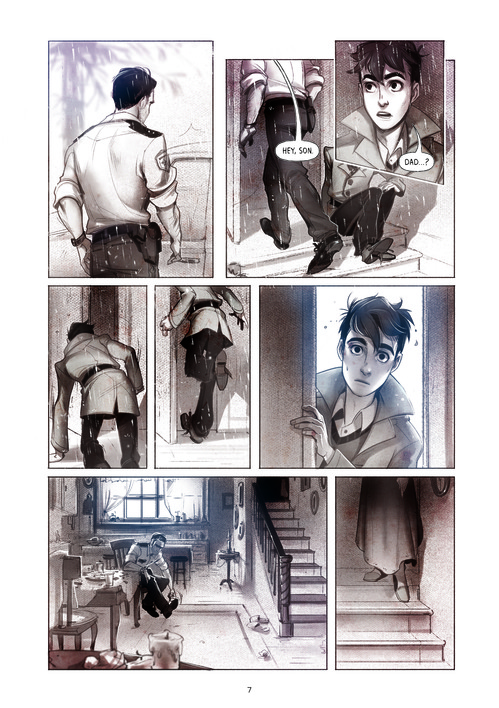 Grimoire Noir Interior Art by Yana Bogatch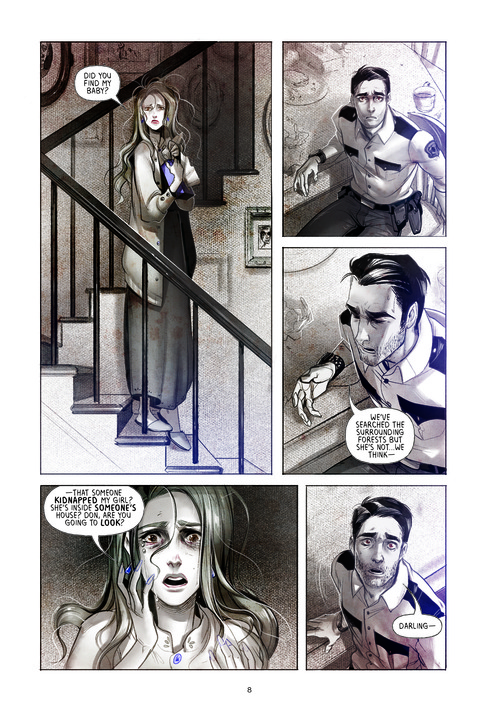 Grimoire Noir Interior Art by Yana Bogatch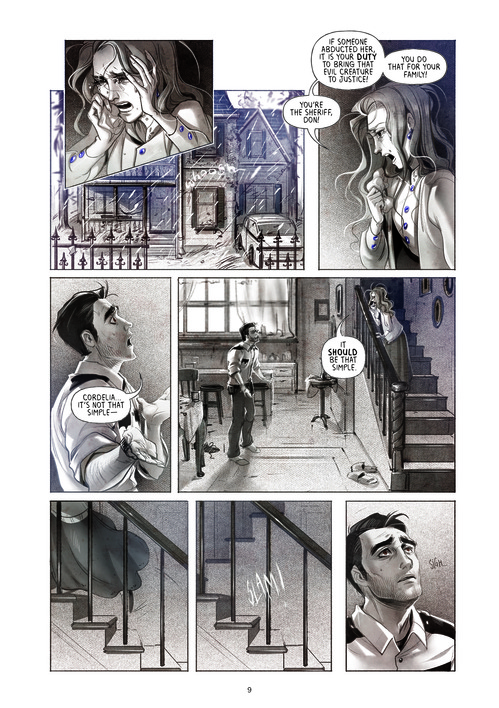 Grimoire Noir Interior Art by Yana Bogatch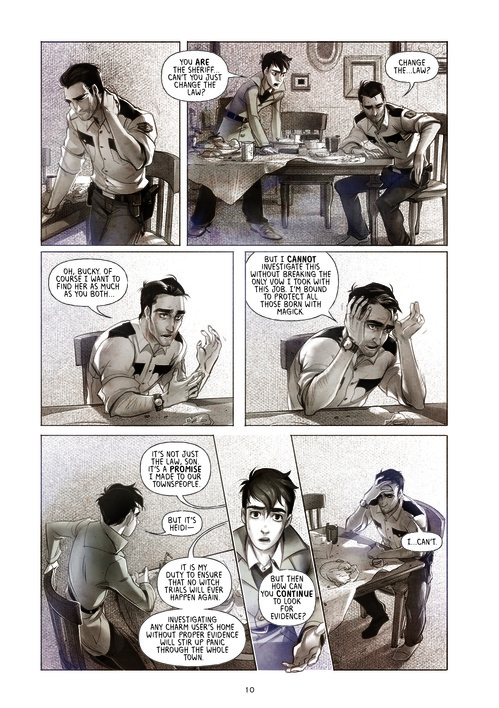 Grimoire Noir Interior Art by Yana Bogatch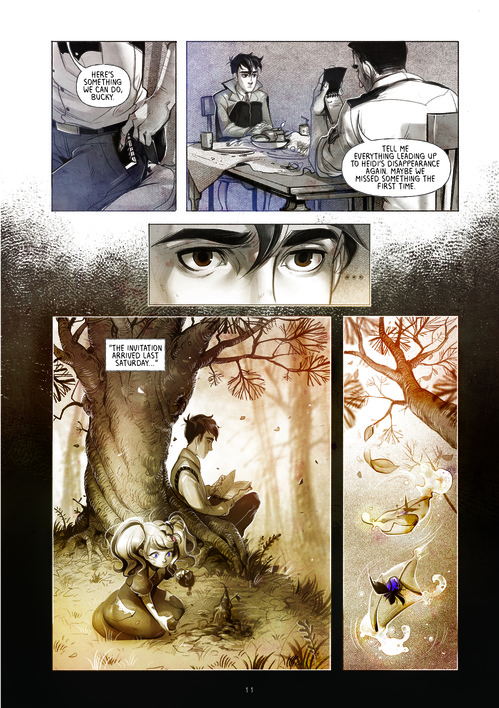 Grimoire Noir Interior Art by Yana Bogatch