Exclusive Preview: Humanoids Reaches Out to Younger Readers in Bigby Bear
Art by Philippe Coudray
Comics
Features
humanoids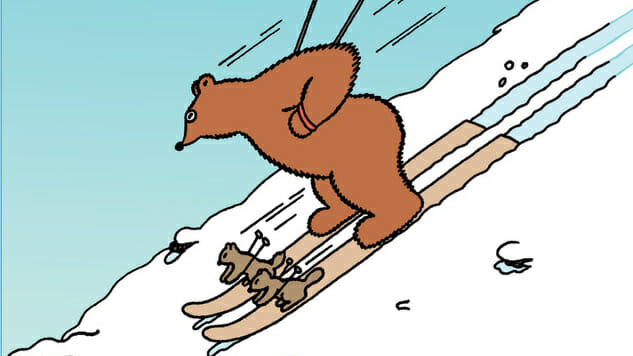 We've extensively covered Humanoids' Life Drawn imprint, the publisher's slate of grounded, literary personal and political stories. While Humanoids may be best known for surreal sci-fi and fantasy stories, 2019 finds the publisher branching out into every possible arena, with Life Drawn continuing apace, a shared superhero universe kicking off during the summer and their new BIG imprint, featuring all-ages comics like The Magical Twins from sci-fi legend Alejandro Jodorowsky and esteemed artist Georges Bess and the upcoming Young Mozart by William Augel.
This week, Humanoids' BIG imprint releases Bigby Bear from cartoonist Philippe Coudray, a series of vignettes on imagination, science, mathematics and the natural world, as seen from the perspective of the titular bear and his forest pals. Accompanied by a rabbit friend, Bigby Bear conducts experiments and follows his innate curiosity on his quest to live a simple, fulfilling life. While Bigby Bear is fully appropriate for BIG's younger target audience, the exclusive preview pages below also hint at the undercurrent of off-kilter comedy that should appeal to readers of all ages. Check out Paste's first look at Bigby Bear below, and be sure to pick up a copy when it hits book retailers on Tuesday and comic shops on Wednesday.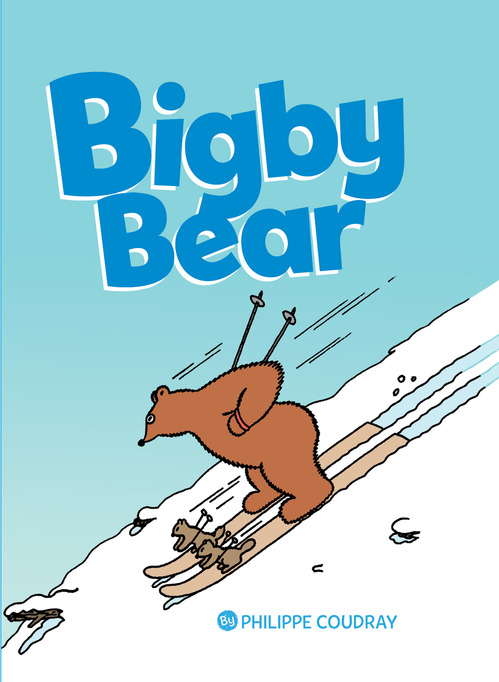 Bigby Bear Cover Art by Philippe Coudray
Bigby Bear
Writer/Artist: Philippe Coudray
Publisher: BIG/ Life Drawn
A series of vignettes on imagination, science, mathematics, and the life of our planet… shared from the perspective of a curious bear and his furry, forest-dwelling friends!
Bigby Bear lives peacefully in the lush mountains where he was born. Struggling to figure out nature and its elements, Bigby engages in silly experiments of all kinds. Accompanied by his loyal rabbit friend, he gives us the secret to living a happy, simple life: to follow your curiosity, and make friends along the way.
A feel-good tale for all ages!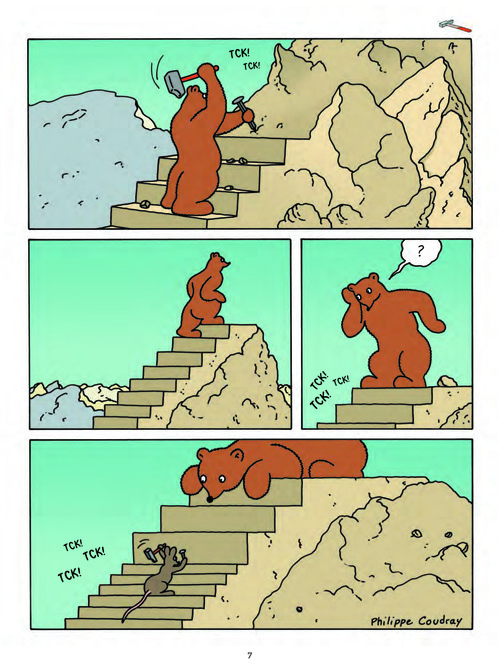 Bigby Bear Interior Art by Philippe Coudray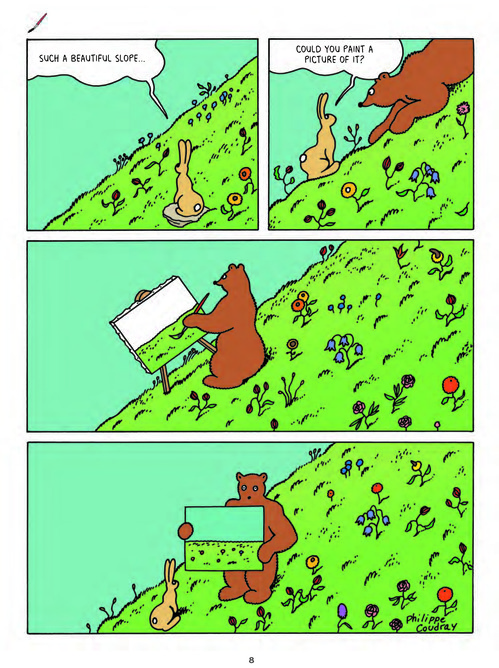 Bigby Bear Interior Art by Philippe Coudray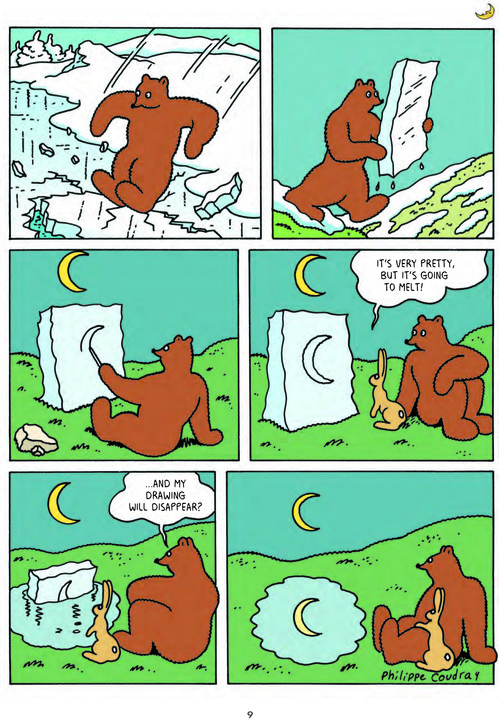 Bigby Bear Interior Art by Philippe Coudray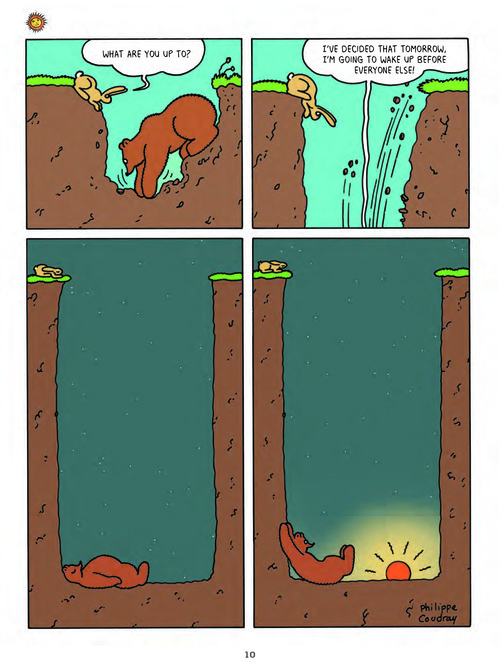 Bigby Bear Interior Art by Philippe Coudray