Image Comics Tackles Racism in Policing with Vindication
From Writer MD Marie and Artists Carlos Miko, Dema Jr. & Thiago Goncalves
Art by Jonathan Davis/Image Comics/Top Cow
Comics
News
Vindication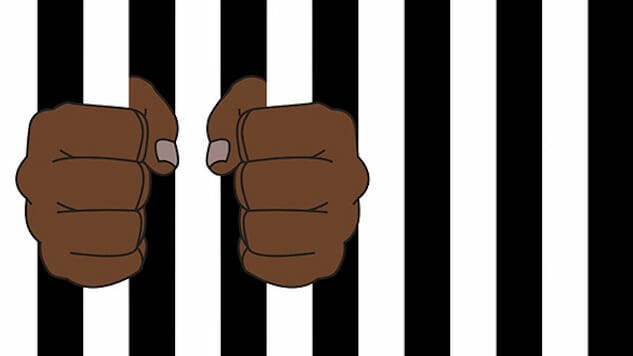 Image Comics and Top Cow announced a powerful-sounding new comic on Tuesday: coming this January, Vindication is a four-issue miniseries that will address racism in policing.
The solicit for issue one reads:
In turbulent times, when cops are often portrayed as the enemy of the people, Detective Chip Christopher maneuvers the blurred blue line between racism and due diligence in order to do his job. And right now it's his job to investigate Turn, a young black man with a sketchy past—who was previously exonerated of a similar murder.
MD Marie spearheads the story as Vindication's writer, with art from Carlos Miko, Dema Jr. and Thiago Goncalves. Image shared the first few pages of the series alongside their announcement—see those down below. The snippet shows off some biting dialogue, as well as Miko and Dema Jr.'s art style.
Look for Vindication in your local comic shop on Jan. 16, 2019, and take a look at Jonathan Davis' full cover below.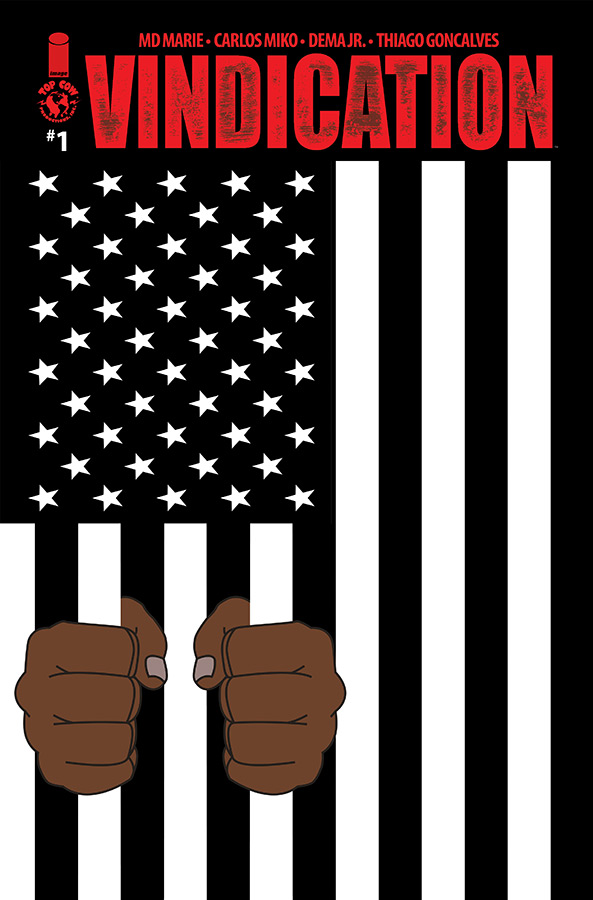 Vindication #1 Cover Art by Jonathan Davis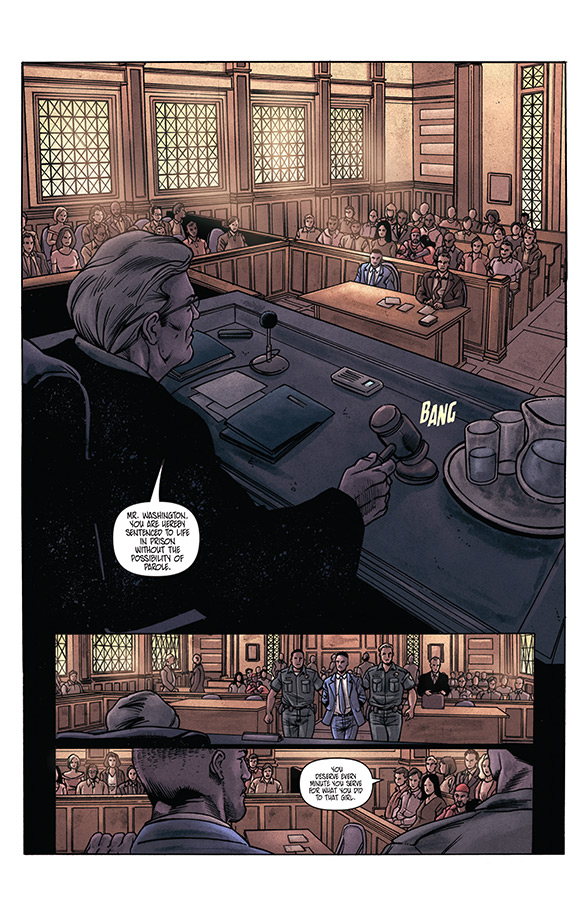 Vindication #1 Interior Art by Carlos Miko, Dema Jr. and Thiago Goncalves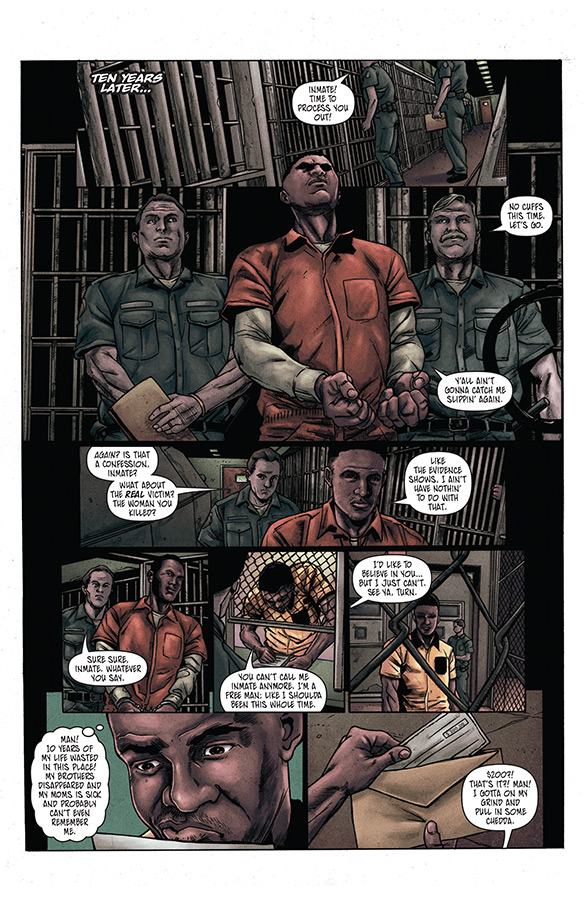 Vindication #1 Interior Art by Carlos Miko, Dema Jr. and Thiago Goncalves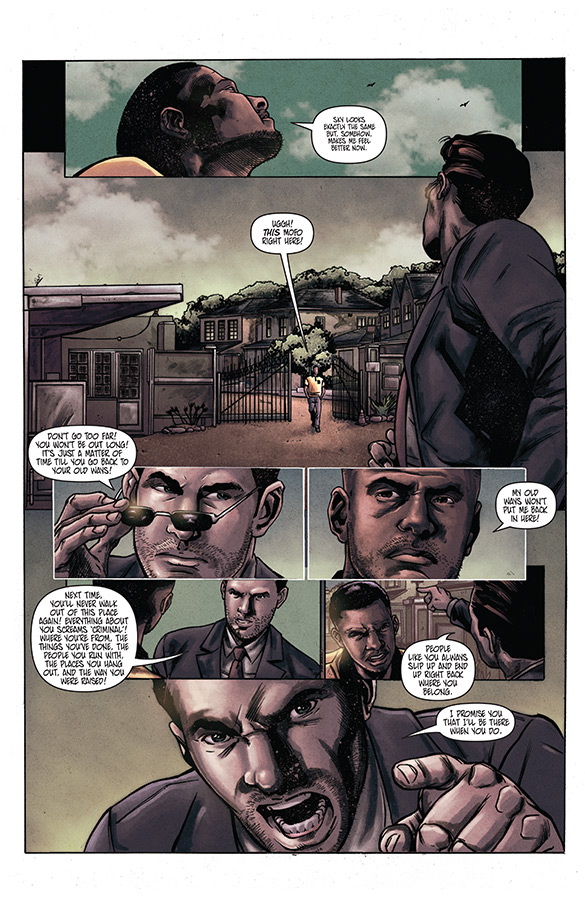 Vindication #1 Interior Art by Carlos Miko, Dema Jr. and Thiago Goncalves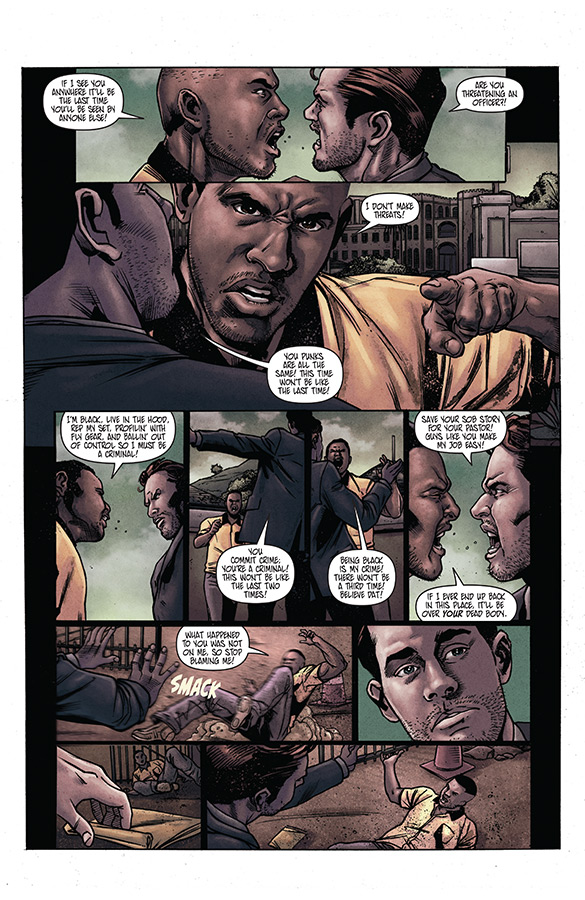 Vindication #1 Interior Art by Carlos Miko, Dema Jr. and Thiago Goncalves