During the opening credits of the HBO show Boardwalk Empire, bottles of Canadian Club whisky washed up onto a Jersey beach as protagonist Nucky Thompson watched. That sequence illustrated the unfortunately common view that Canadian whisky is something you drink only when you don't have another option—your father's alcohol, or maybe even your grandfather's.
In fact, Canadian whisky was once the most popular whisky in the United States, outselling even homegrown varieties like bourbon. And thanks to inventive microdistillers and a renewed interest in classic spirits, this misunderstood spirit is enjoying a revival in both sales and respect.
Canadian whisky is much more diverse than many people realize, says Canadian whisky expert Johanne McInnis http://whiskylassie.blogspot.ca in her musings. There are more than 100 different Canadian whiskies today, but the majority of those aren't yet available in the United States.
The major difference between Canadian whisky and other whiskies is that the different spirits are distilled and aged separately, then blended together. Instead of making a mash with, for example, corn, barley, and rye together, three separate mashes are made for each individual grain, aged separately, then blended together. The blend is sometimes then aged further, or simply bottled. The law simply specifies that for a whisky to be called "Canadian" whisky, it must be fermented, distilled, and aged in Canada.
"I've been drinking Canadian whisky for 30 years, so it's no surprise to me," McInnis said of the spirit's increasing popularity. She attributes some of the rise in whisky's popularity to its appearances in shows like Mad Men and Boardwalk Empire. "There's a lot of history on TV with regards to how popular Canadian whisky used to be in the U.S.," she said.
As well, as the interest in mixology and classic cocktails rises, bartenders and drinkers are looking at spirits that had been relegated to the back of your parents' liquor cabinet.
There are, however, some remaining misconceptions about Canadian whisky. For starters, it was not quite as central to the history of Prohibition as Boardwalk Empire makes it seem—and its popularity in the U.S. actually began during the Civil War. And while many bars will give you Canadian Club or Crown Royal if you order rye and may use that name interchangeably for Canadian whisky, the spirit isn't necessarily rye heavy, and may not have been made with the grain at all.
That variety means there is a wide variation among the Canadian whiskies on the market, and likely something for everyone. Here are three to try—all of which have at least some availability in the United States.
Lot 40 Canadian Rye Whisky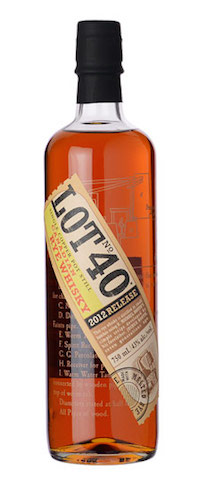 This is a true 100-percent rye: peppery and spicy, and one that is a good quality for its price point, McInnis said. She compared its flavor to a "deep rye bread smoked-meat sandwich."
Forty Creek Barrel Select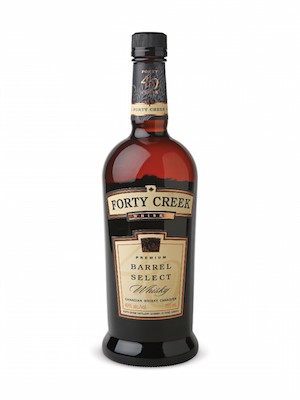 If rye is your problem with Canadian whisky, give this three-grain blend a try. It's particularly popular in Texas, McInnis said, and a great sipping whisky. This one is simple, she said, but not simple tasting, and easily morphs to fit your preferred drinking style whether it's mixed or straight.
Stalk and Barrel Single Malt Whisky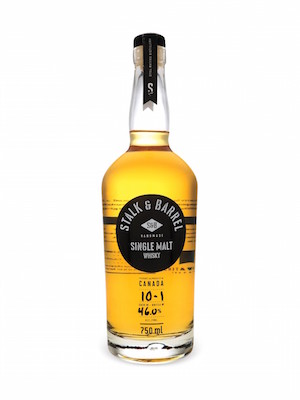 This whisky comes from the first Ontario microdistillery, and one of only two single malt Canadian whiskies on the market. The distillery also makes two other Canadian whiskies: one that is 100-percent rye, and one that is mostly corn.
The classics in Canadian whisky are mixing things up as well. Canadian Club rebranded itself to appeal to a younger generation of drinkers—McInnis likes their small-batch whisky, which has a sherry finish.
If you live near the border or are planning a trip to Canada soon, here are three whiskies only available there that are worth seeking out and bringing home.
Danfield's Limited Edition 21 Years Old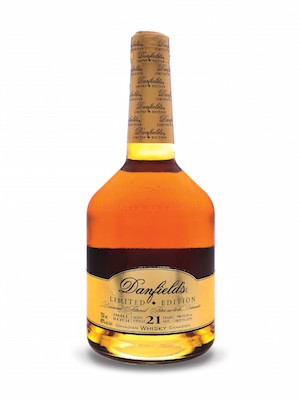 This one is a bargain at less than $50 a bottle, McInnis said, a price that is "unheard of" for a whisky of this quality.
Highwood Ninety 20


From the Canadian prairies, McInnis has seen this smooth bottle fool whisky snobs into thinking it's a lot more expensive than it is. "It's one of those rare collector whiskies that are not expensive," she said.
Gibson's Finest Rare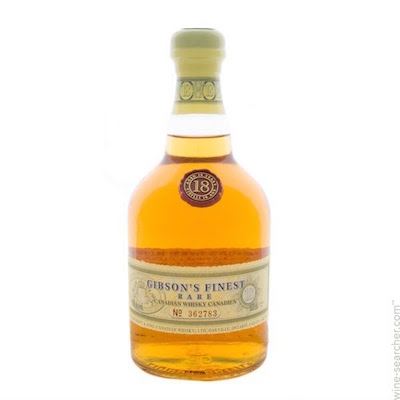 McInnis described this whisky as delicate, in a wonderful way, with a light and floral aroma. It is produced in limited quantities, so snap it up if you find it.
And if you really want to dig into the world of Canadian whisky, pick up Canadian Whisky: The Portable Expert http://www.canadianwhisky.org/about by Davin de Kergommeaux to get a good historical understanding of the spirit and an expert's advice on the best of what's available today. "There's isn't anything he didn't cover in that book," McInnis said.