Compared with HBO and Showtime, Cinemax's original programing releases are more a trickle than a flood (unless you count the network's well-known skin-emax reputation, which includes such soft core series classics as Co-Ed Confidential, Life on Top, Hotel Erotica, and Zane's Sex Chronicles). Their aspirations are also considerably less lofty than the reigning premium cable networks, which often strive for dramatic pathos and—yes—Emmy nominations. Instead, Cinemax leans into genres—action, historical, pulp, and, yes, the titillating. The end result? Some shamelessly fun shows ideal for tipsy viewing.
Banshee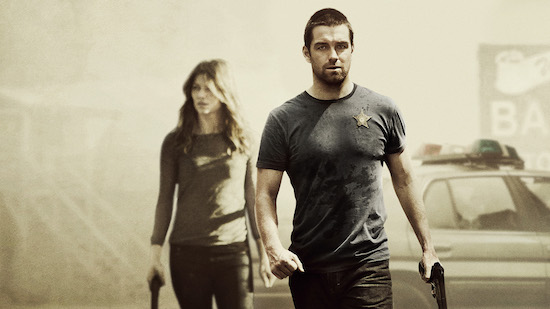 This show rose to instant cult classic status thanks to its truly brutal, knock-down fight sequences. It's pulpy from the start—a master thief takes the identity of a local sheriff in the town of Banshee while trying to reconnect with the women he loved and chaos ensues. We're talking chaos with a capital WTF, including bank heists, a knife-wielding Native American covered in tattoos, a giant muscle-bound albino, kick-ass homosexual Asian hackers, and a deadly ex-Amish gangster. And that's just for starters. Pair the brutal viewing experience with something that packs a serious punch but also keeps it simple, like the bottles of Jameson Irish Whiskey that seem to fuel (and help mend) many of the characters.
---
The Knick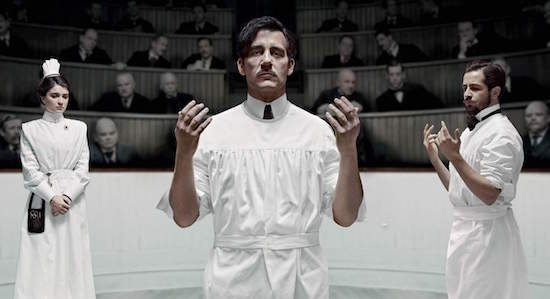 This series—about the fictional NYC Knickerbocker Hospital in the early 1900s—could be seen as Cinemax's bid for prestige TV. The sets are incredible, the direction from auteur master Stephen Soderbergh is unimpeachable, and the cast, including a career-defining role for Clive Owen as the drug-addicted mad surgeon, may lead to a delicate tip-toe into the awards season. Even the electronic soundtrack hits its mark. But it still boasts some truly cringe-worthy surgical scenes that transform the historical accuracy into something that's almost horrific. In honor of the prevalent role that drugs play in The Knick, laudanum, a tincture of opium popular in non-prescription form, would be perfect. But it became prescription-only in the early 20th century. Mix a Liquid Heroin instead—equal parts Jagermeister, Rumple Minze, and Bacardi 151.
---
Strike Back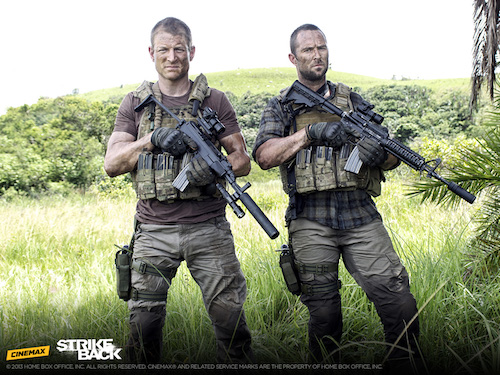 This action series, which tells the tale of Section 20, a special branch of the British military, has an odd history. It started as a book written by former Special Air Force soldier Chris Ryan, and then appeared in a six-episode arc on the UK Sky 1 TV station before finding its home on Cinemax, where the actors were re-cast as a buddy-style comedy with one Brit and one American. The show ran for four seasons, a globetrotting sequence of military shootouts, model-hot actors, all sorts of squirrely betrayals, and more than a few utterly implausible scenarios. In short, loads of Friday night fun. The French 75—a refreshing mixture of gin, Champagne, lemon, and sugar—may seem a bit fay for such a testosterone-fueled show, but one bartender recently reports that the name references 75 mm artillery shells. So there's your excuse.
---
Hunted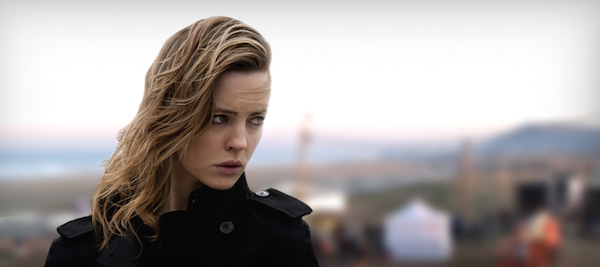 First appearing on Britain's BBC One in 2012, this eight-part drama grew from the mind of Frank Spotnitz, the writer and producer of The X-Files. It follows the exploits of Sam Hunter, who works for (what else) an elite private intelligence firm as she tries to figure out who made an (unsuccessful) attempt on her life. All that distrust and paranoia should pair nicely with Odd Side Brewings's aptly-named Paranoia Imperial IPA, which boasts a heady 9% ABV. The limited-release run means it'll be hard to track down, but an investigation against all odds is part of the whole crazy ride.
---
Transporter: The Series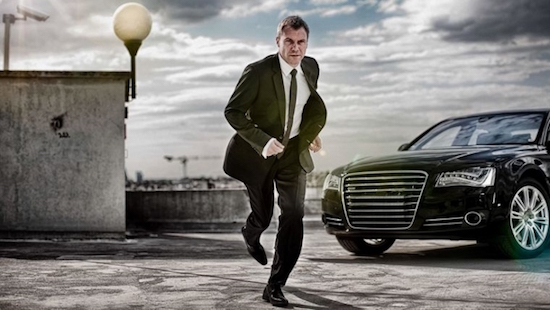 A series based on a series of movies, this version of Transporter delivers on the expected formula: car chases and action as Frank (played here by Chris Vance) delivers anything or anyone—no questions asked—for a price. If you've seen the movies, you know what to expect. And if you haven't, there's probably a reason for that, too. And while drinking and driving never mix, you can pay homage to the spirit of all that fuel-pumping car chasing with any of the many fine beers from Motor City Brewing Works.
---