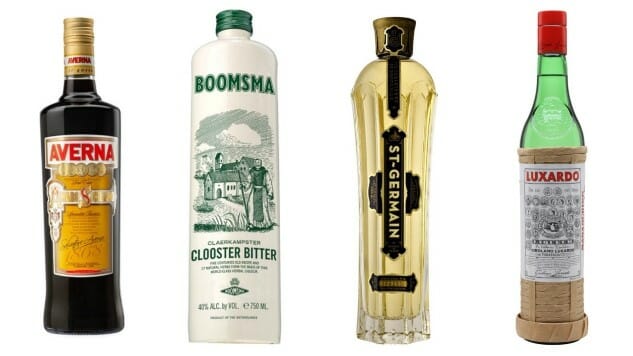 It should go without saying that you need various bottles of base liquor to build an effective home bar. Some good gin? Obviously. You'll also need some quality bourbon, some rye, some vodka, some tequila, some scotch and some rum. If you don't have any of those things, then your first step should be acquiring them. Aim for the middle shelf, price-wise. I'll stay here and wait until you're done.
Are we well stocked on hard liquor now, then? Good. Let's talk about some of the many liqueurs your bar could now use. Unlike the base liquors, these are spirits you're less likely to consume neat—although you could, with some of them—but instead they find a plethora of uses in making a wide variety of cocktails. They run the full liqueur gamut, from fruity and sweet to herbal, bitter and spicy.
Each of these five liqueurs is very different from one another, having a variety of uses that will help you build a very versatile home bar. With these bottles, you'll be able to not only make plenty of classic cocktails, but experiment with twists on old favorites or create entirely new combinations. Combined with a variety of cocktail bitters, the possibilities become almost endless.
So let's get to it.
---
1. Amaro Averna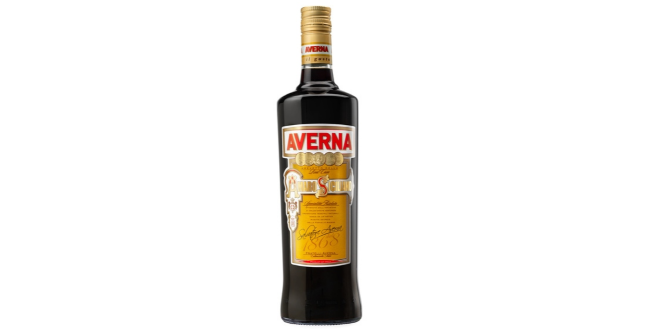 Your home bar is going to need some amaro, but the dizzying array of choices that lay before you at the package store is one of the more confusing alcohol buying decisions one can be faced with, if you've never tasted any of them before. Suffice to say, amaro is an incredibly wide, diverse and eclectic field of liqueurs, and it's difficult to compare any of them directly against each other, except for the unifying aspect that they're all meant to share at least some level of bitterness. This, however, is entirely subjective: Fernet Branca, for example, is quite bitter (and minty), while something like Amaro Montenegro is quite rich, viscous, sweet and not particularly bitter. Obviously, you couldn't simply substitute one for the other in that case, in terms of crafting a cocktail profile.
In my opinion, though, the ideal place to start is Amaro Averna. This Italian liqueur is produced in Sicily, being a complex blend of herb, spice and fruit influences, including pomegranate, bitter orange and lemon. In terms of flavor profile, it's on the sweeter and richer side of the amaro spectrum, although I don't find it quite as syrupy sweet as Montenegro. It displays strong impressions of vanilla bean, citrus peel and dark fruit, with a lingering (but gentle) herbal bitterness that helps cut through the sugar and lends a little balance. All in all, though, this leans toward the richer and more decadent end of the amaro spectrum, although that doesn't stop the Italians from simply enjoying it as an after-meal digestif or drinking it over ice.
In my own kitchen, though, Averna is a go-to ingredient for any number of cocktails that can benefit from a small hit of amaro to add fruit, spice and bitter complexity. It's considered a must for the Black Manhattan, which swaps in Averna for the usual sweet vermouth, giving the drink a considerably more silky mouthfeel and spicy profile. I also think it's pretty great in a Paper Plane, which is usually made with Amaro Nonino. Eventually, if you keep exploring the world of amaro, you'll almost certainly end up with many different bottles in your home bar, but I think Averna is a great place to start.
Potential substitutes: Any richer, sweeter amaro such as Amaro Montenegro can work as a replacement, but you're best off simply sampling as many amari as you can and finding the one that speaks to you.
---
2. Boomsma Cloosterbitter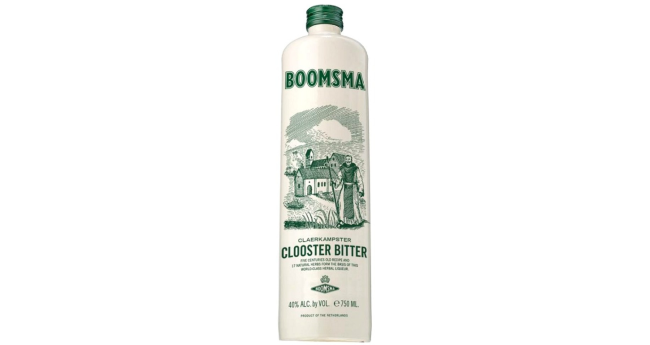 Fact #1: Pretty much every professional bar has bottles of the bitter herbal liqueurs known as Green Chartreuse and Yellow Chartreuse (the difference is mostly in strength). They're unique, bracing spirits that are a necessity for several classic cocktails, and they have many other applications. Every bar should have a bottle.
Fact #2: Chartreuse can be pretty damn expensive, with bottles regularly being marked at $60-70 in the U.S., which certainly feels like a lot for a liqueur. If only there was some alternative, right? Well thankfully, there is—Cloosterbitter.
This fancifully named spirit comes from the fifth-generation owners of the Boomsma Distillery in the Netherlands, where it has been produced for ages, but has only been exported to the U.S. since 2015. It's immediately striking to the eye, with a characteristically bright green color, made with 17 herbs and spices that make it a pretty good approximation of the considerably more expensive Chartreuse. Is it exactly the same? No, but that's just because Cloosterbitter also has its own identity. The two exist in parallel dimensions, but it means you can use Cloosterbitter for just about any cocktail recipe that calls for Chartreuse. Be aware, you may have to special order it, as Cloosterbitter does not seem to have become very widespread in the U.S. just yet.
On the palate, Cloosterbitter is bright, sweet, complex and bitter all at once. It tastes like lime citrus, anise, mint, bitter gentian and ginger spice, with slightly syrupy sweetness but also enough bitterness to match. If you made a reduction of it, I have no doubt it would make an interesting pairing with vanilla ice cream. Regardless, you'll probably want to use it in such classic cocktails as The Last Word, an equal-parts mixture of gin, Chartreuse, lime juice and Luxardo Maraschino Liqueur (more on that in a second), or in any other drink that could use both sweetness and its herbaceous flavors.
Potential substitutes: Green Chartreuse and Yellow Chartreuse, obviously, if you have the coin to drop on them. Dolin Génépy is another potential substitute that hits some of the same herbal high notes.
---
3. Luxardo Maraschino Liqueur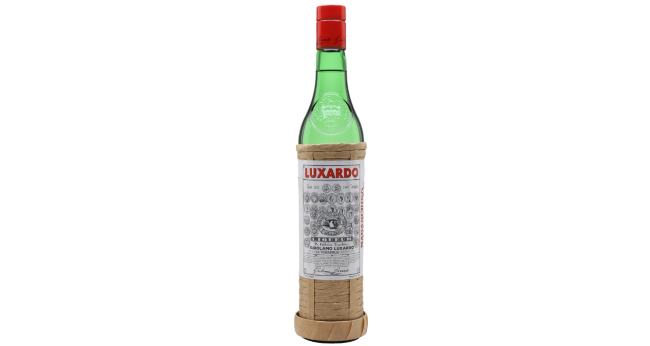 The Luxardo bottle is one of those instantly recognizable ones you've seen behind every bar, easily sighted thanks to the interwoven straw wrapper that protects its green glass interior. It's another liqueur that is called for in a wide array of cocktails, but one that drinkers might have an unrealistic expectation of before trying it for the first time. I know that I certainly did.
In short, Luxaro Maraschino Liqueur may not be quite what you imagine it to be. Yes, it is indeed a liqueur made from macerated cherries, but it doesn't taste like a bottle of sweet cherry syrup—far from it. The fruit notes are there, but Luxardo (and other maraschino liqueurs) are also defined by their herbal flavors, as well as a subtle nuttiness similar to bitter almond, the product of crushed cherry pits. In that sense, a bottle of Luxardo is more a reflection of the entire cherry, rather than what we simply think of as "cherry flavor" you'd see in a pie, or in cherry-flavored soda or candy.
In the cocktail world, Luxardo is quite versatile. It's one of those liqueurs you can often add to other, preexisting recipes in a small percentage, just to see how it affects the overall drink. It can be used to add both sweetness and herbaceousness, although if you want something that really screams "cherry!" you'll probably want to get some Cherry Heering, or to a lesser extent, kirsch liqueur. Both are more intensely fruity in flavor, but the complexity of Luxardo Maraschino makes it a bottle with significantly more uses.
It's an integral part of the already mentioned Last Word cocktail and its many variants, but you'll also want it on hand to make a proper Hemingway Daiquiri, which takes the standard daiquiri recipe (rum, lime, simple syrup) and adds twists of grapefruit juice and Maraschino. The resulting daiquiri is significantly less sweet and more complex, bitter and multifaceted than you might expect.
Potential substitutes: Luxardo is the category leader in the U.S. in terms of maraschino, but similar liqueurs do exist. If you can find Marasca Maraschino or Lazzarroni Maraschino, they're each distinct in their own way.
---
4. A Decent Bottle of Curaçao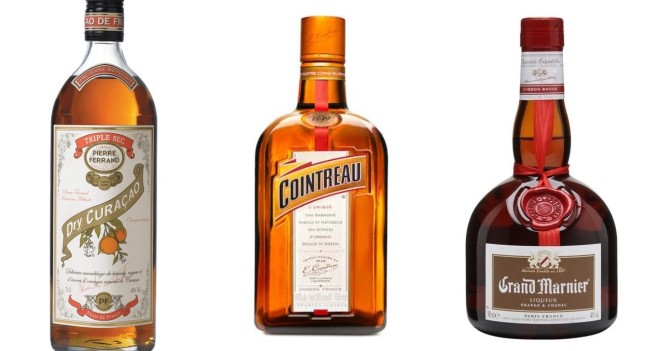 When amateur home mixologists want to improve the overall quality of their at-home margaritas, it's only natural that they tend to look in the direction of more expensive tequila, or fresh fruit juices. Neither of these are bad ideas, but if you're only focused on the tequila, while using supermarket bottles of cheap triple sec, then you're really undercutting the quest to the perfect margarita. If you want to improve your marg—or any drink calling for citrus liqueur, really—then it pays to look beyond the generic, no-name triple sec brands and get a decent bottle of curaçao.
Named for the island in the Antilles where the key Laraha citrus fruit was first grown, "curaçao" has become a blanket term for the class of orange liqueurs that can also be described as triple sec, but they come in a wide array of strengths and qualities. It's not terribly important which of the full-strength curaçao brands you choose; just that you upgrade from the weaker, sugar-laden supermarket brands.
Basic triple sec, as seen in the well of almost any bar, is what you're probably getting in your margarita at Chiles or Applebees. They tend to be weak in terms of ABV, around only 15% or so, and sickly sweet, with artificial orange flavors. Full-strength, premium curaçao brands such as Cointreau, Combier or Pierre Ferrand, on the other hand are both more flavorful and more complex, channeling more of the bitter citrus peel impressions of the actual fruit. You'll want to note whether your curaçao bottle is based on a neutral cane sugar spirit, as most are, or a brandy base such as Grand Marnier, which will affect the final flavor. Either way, though, they'll make for a much deeper citrus profile and a more satisfying margarita as a result. This is one of the easiest upgrades you can make to improve a classic cocktail.
A solid curaçao will also pay dividends when making other classic, high-strength cocktails where you don't want to water down the shaken drink too much. It's a necessity for making a Corpse Reviver #2, which is a equal-parts mix of gin, lemon juice, curaçao and white vermouth, with a touch of absinthe.
Oh, and unless you really, really need your drinks to be electric blue in color, you can ignore the dyed "blue curaçao" bottles. They're just cheap triple sec with food coloring.
---
5. St-Germain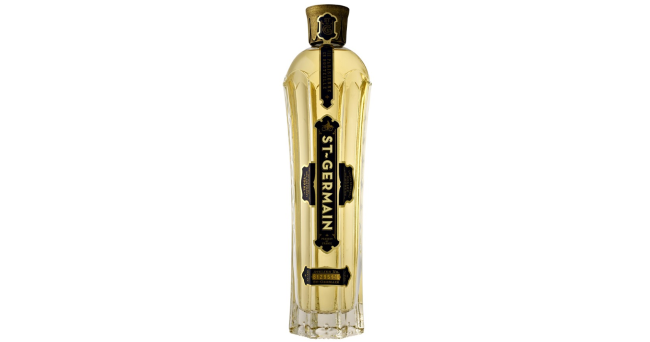 To people who are intense liquor and cocktail wonks, St-Germain is almost something to be scoffed at by this point—some folks derisively refer to it as "bartender's ketchup" because it's used to spruce up practically any recipe—but to the non-cocktail expert, elderflower liqueur is likely still quite exotic. As the name would suggest, this is a liqueur made from elderflower, from the same plant that gives us elderberries, and it packs both considerable sweetness and delicate floral aromatics and flavors. That makes St-Germain a natural fit with white spirits such as vodka and gin, where its floral tones fit in comfortably alongside a blend of classic gin botanicals, but enterprising bartenders have also found myriad other uses for St-Germain, in almost any kind of cocktail you can imagine.
Like curaçao, this isn't really a liqueur that anyone is drinking neatly—it's meant to be a cocktail ingredient, used as a small proportion of a whole. One of the reasons for this is that St-Germain is very sweet and quite viscous/syrupy in texture, which makes it too cloying to consume on its own. Used correctly, though, it can add vivaciousness to cocktails that call for sugar, as so many do. In fact, using St-Germain can be as simple as subbing it in for all, or a portion, of the simple syrup called for in certain cocktail recipes, where it supplies the same sweetness, but with an additional floral profile. You'll want to slowly up the dosage of St-Germain in most drinks, as it's best as an accent mark rather than a dominant flavor.
Of course, should you really find yourself enjoying St-Germain, you can easily build drinks around it, like a simple Elderflower Spritz, combining St-Germain with sparkling wine. You can also work it into other spritz recipes, like the Aperol Spritz, or use it to lend sweetness to otherwise bone dry recipes, like a classical martini. Ultimately, it can go in everything from a G&T to a scotch and soda.
Potential substitutes: St-Germain was pretty unique when it first appeared on the cocktail scene, but its popularity has since inspired some imitators. The American-made St. Elder can usually be had cheaper, and is similar in profile, although many will swear by the original.
---
Jim Vorel is a Paste staff writer and resident spirits geek. You can follow him on Twitter for more drink writing.