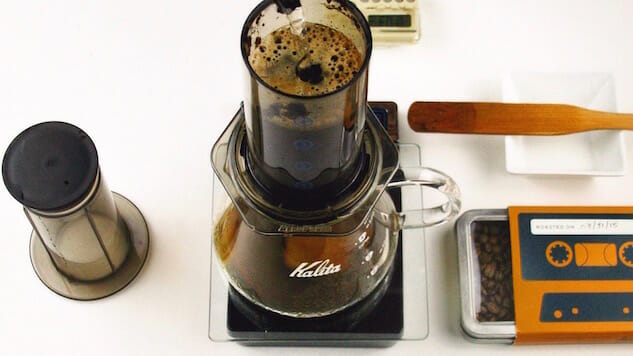 Got a coffee lover on your gift list this year? It's cool. We've got you covered, whether that special someone is just looking for a new bag of beans or a whole new way to brew your favorite cup.
Brew Kits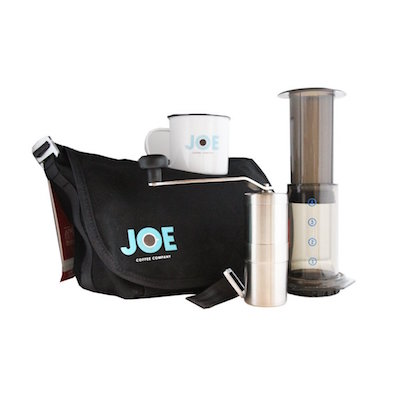 Whether you're shopping for someone just getting into brewing coffee at home, or are looking for a unique bundle of coffee gear, a brew kit makes an amazing holiday gift. Stumptown Coffee kits for travelers, campers, and those with a taste for the finer copper things in life, while Joe Coffee NYC offers a really nice, inexpensive traveler's kit. If you're looking to really impress, Blue Bottle Coffee has teamed up with bag makers Timbuk2 to create a couple of beautiful travel kits.
---
Coffee Sampler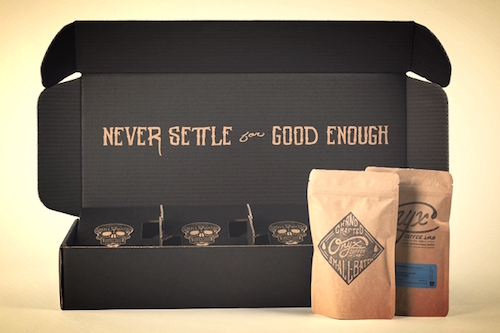 One of the best parts about being a coffee lover is searching for your next favorite roaster or bag of beans. A simple gift for the adventurous coffee drinker in your life is a sampler pack from a new roaster they haven't tried yet. A lot of roasters that offer whole sale beans will have a sampler of their different roasts. Don't know where to start? May I recommend Madcap Coffee's Ethiopia Tasting Series, Onyx Coffee Lab, La Colombe or Huckleberry Coffee's Mixtape Sampler?
---
Coffee Subscription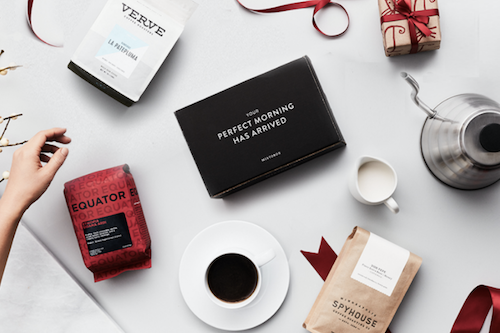 In the age of Netflix and Birchbox, you can get anything delivered straight to your door on a weekly basis. Even coffee. Or especially coffee? Either way, there are a few great subscription services that ask you about your preferred roast, regions, and flavor notes, and deliver a curated bag of beans right to you. Some of the best services that I've come across are MistoBox, Collected Coffee, and Crema Co. Like the convenience of a subscription but are loyal to a certain roaster? No worries. Most roasters offer a subscription service that rotate different bags of their coffee, and usually at a discounted price.
---
Department of Brewology Print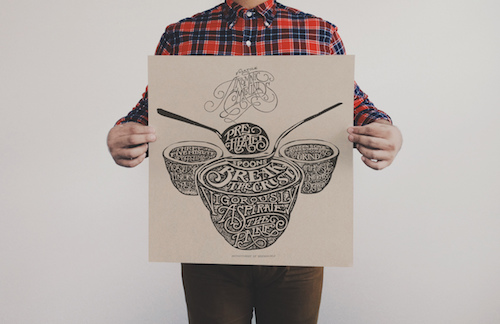 If your coffee-drinking friend has enough brewing gear to start a small shop out of their kitchen, then you might have to think outside the bag. Department of Brewology is a coffee-centric design company based out of Austin, Texas. Their prints are beautiful, educational, and all about coffee. It's the perfect addition to any kitchen, coffee nook, or that at-home roaster room they've made in the basement. Not into prints? They also have a killer selection of pennants, shirts, and enamel pins.
---
A Stagg Pour Over System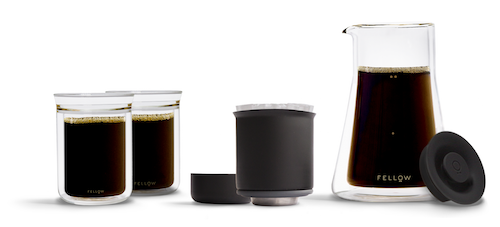 As the coffee industry continues to grow, there are more and more ways to brew a great cup of coffee. But none may be easier, and tastier, than the new Stagg Pour Over System. This system was designed to simplify the brewing method, insure the perfect coffee-to-water ratio, and make barista level coffee without leaving your kitchen. Unlike most new tech, the Stagg Pour Over System comes in at a very affordable $119, and includes the Pour Over Dripper, double walled carafe, two tasting glasses, and filters.
---
Blue Bottle Craft of Coffee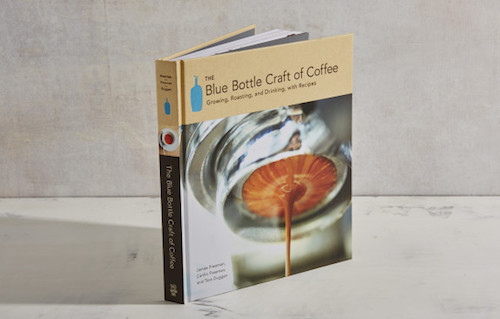 A wise person once said, "there's no greater gift than the gift of knowledge." Especially when that knowledge is coffee knowledge, and comes in the form of a beautifully shot and thoughtfully written book. Blue Bottle Craft of Coffee is the perfect introduction to all things specialty coffee, from growing to roasting to brewing. Not to mention it looks great on any coffee table.
---
KeepCup Brew Cork Edition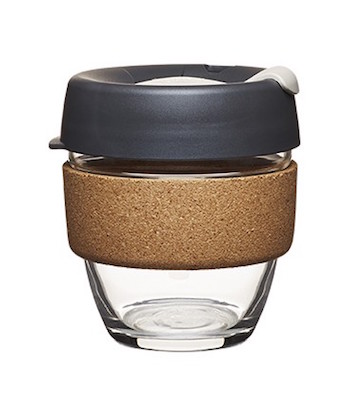 No matter what type of coffee you drink, what region of the world you prefer that coffee to be grown, or what method you use to brew it, all coffee drinkers have one thing in common: They all need something to drink that coffee out of. KeepCup has a unique and well-designed selection of glass cups with a beautiful cork band to hold onto. KeepCup's Brew Cork Edition is for those coffee purists who swear they can taste their last cup's notes still in the plastic or ceramic of most mugs. The soda lime glass is durable while keeping the flavors pure. Not only will the coffee taste better, but you'll look stylish drinking it.
---
An Electric Kettle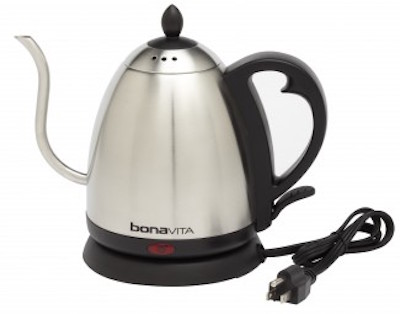 For about $80, you could provide a coffee lover the opportunity to heat water and brew coffee anywhere in the world, provided that there's an electric outlet close by. But still, that's much more likely than having a stove range or induction cooktop close by. Hario and Bonavita both make affordable electric kettles. And, for a slight upcharge, you can even find kettles that allow for customized water temperatures. Technology, am I right?
---
Coffee Classes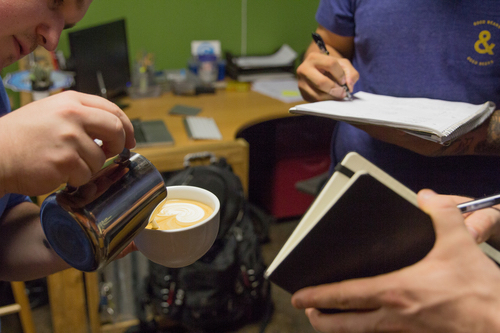 There comes a point in every coffee lover's journey where you have the gear, but are still hungry, or should I say thirsty, for more. Luckily, you don't have to become an employee and spend the first few months working those opening shifts to become a better brewer, roaster, or latte artist. This holiday, give the gift of coffee classes. Whether it's Counter Culture's Coffee Knowledge Course, Cuvee's Milk Science Lab, or Intelligentsia's Public Training Course, a lot of local shops and roasters offer classes to help you learn more about the delicious drink you love.
---
A New Way to Brew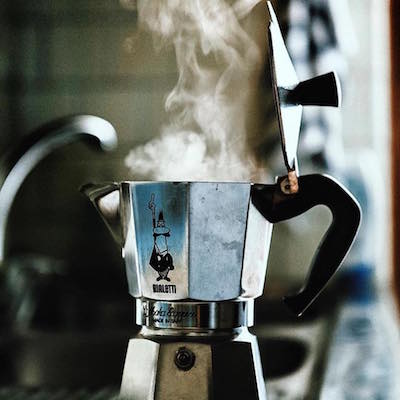 Last, but certainly not least, is the gift of something new. There are a lot of people who have experimented with all of the newest brew methods, while others are loyal to their Chemex or French press. A holiday gift is a great excuse to try something new, whether it's simple, like the Aeropress, something a little more exotic, like the Siphon, or something old school, like a Moka Pot. There's so many ways to make coffee. Gift a new piece of coffee gear, brew something together, and talk about what you like and don't like about it. Coffee is always better when it's shared with those you love.
---