Mother's Day 2017: Gift Ideas for the Gourmand
Photo courtesy of Bon Appétit Box
Food
Lists
Gift Guide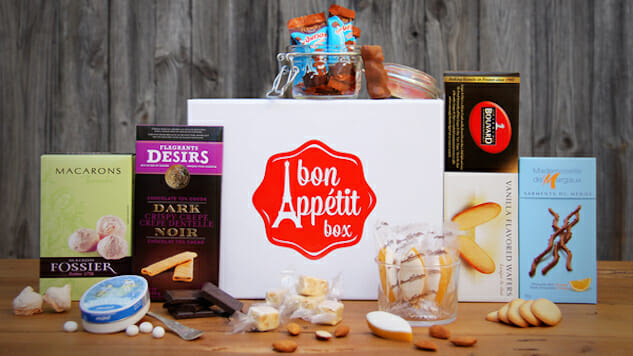 Whether your mom is an amazing baker, renowned hostess, coffee lover or top chef, we've got the perfect gift to show your appreciation. Choose a curated box filled with gourmet goods or a serving tray that makes breakfast in bed better. These food-centric presents are guaranteed to put a smile on her face.
1. Mangez Bien
Bon Appétit Box delivers fine gourmet foods from France right to her door. If you can't take Mom on a stroll around the Champs-Elysées, or celebrate Mother's Day with her, this is the next best thing. Cater to her savory or sweet tooth with these boxes sold as a single delivery or a subscription service.
2. Queen Bee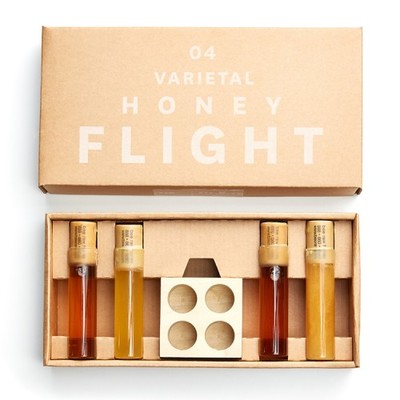 Photo courtesy of beeraw.com
A honey flight is a foolproof present for moms with adventurous palates. She'll buzz with delight as she compares flavors ranging from Maine raspberry to California wild black sage. Pair the gift with a cleverly illustrated Hello!Lucky greeting card to affirm her role as queen bee.
3. On A Pedestal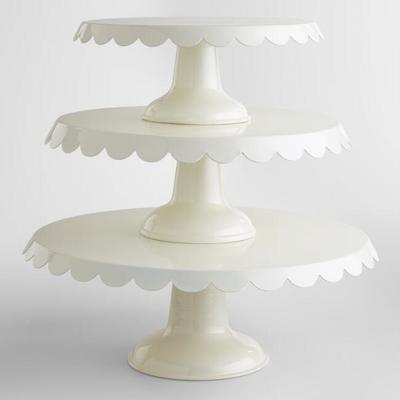 Photo courtesy of World Market
World Market's retro-inspired cake stands will make Mom's baked goods look even better. Show her that she takes the cake by gifting her dessert pedestals that look great on their own or as a collection.
4. Baked With Love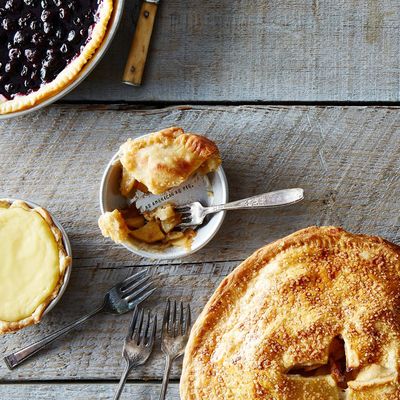 Photo courtesy of Food52
Hand-stamped miniature pie plates make finishing your food more fun. Sold in pairs as his and her, peachy and plum crazy and easy as pie and as American as pie, these tins are a great gift for moms with a pie-making penchant.
5. Fit For a Queen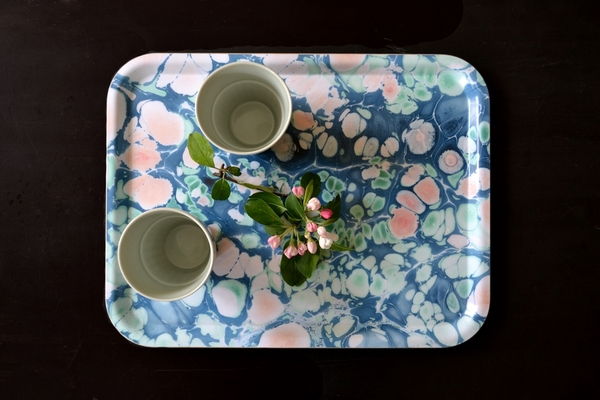 Photo courtesy of Studio Formata
Studio Formata's gorgeous, dishwasher-friendly trays are ideal for cocktails, breakfast and anything begging for a fancy, functional display. If you're bringing the meal to Mom, why not serve it up on something beautiful that she can reuse?
6. But First, Coffee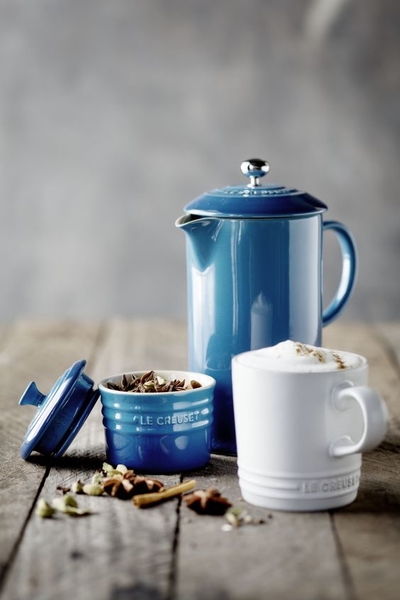 Photo courtesy of Le Creuset
If your mom runs on coffee, show her you care with a French press from Le Creuset. She'll perk up at the sight of a press in a hue that complements her kitchen. For an extra dose of thoughtfulness, pair it with a bag of brew that gives back.
7. Home Cooking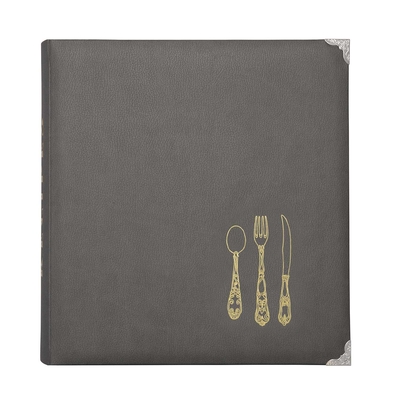 Photo courtesy of C.R. Gibson
Give her the gift of stylish organization. C.R. Gibson's foil-stamped, leatherette recipe binder is a superb present for moms who know that cooking makes everything better. This keepsake can be passed down from generation to generation along with those tried-and-true dinnertime and dessert family favorites.
---
Emily Davidson Nemoy is a freelance writer based in Nashville, Tenn. When she's not at her computer or on her yoga mat, she can be found at live music venues happily spending her excess cash on concert tickets.