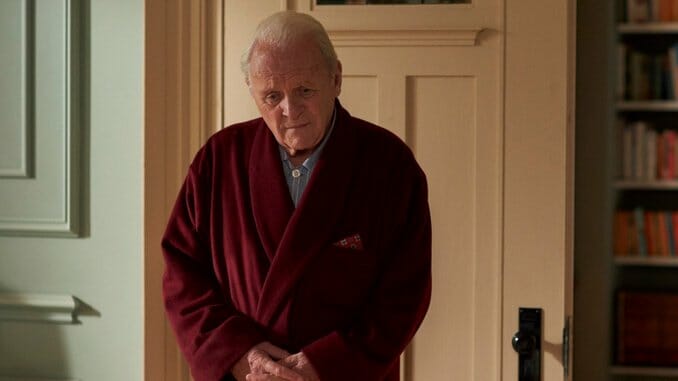 Starz continues to fly under the radar among its bigger premium cable and streaming competitors, but the channel (that many add onto Amazon accounts for extra offerings) has amassed a slew of movies available to its subscribers. HBO may have the prestige, but Starz has the much-better-curated lineup of flicks.
From recent hits like The Father to underrated classics—not to mention a bundle of '80s comedies and a classic coterie of Westerns—Starz continues to build a cinematic library to easily rival services like Netflix and Hulu. Needless to say, we're fans, so here at Paste we want to highlight the many wonderful movies Starz has to offer at the moment.
Here are the 20 best movies on Starz right now:
---
1. Night of the Living Dead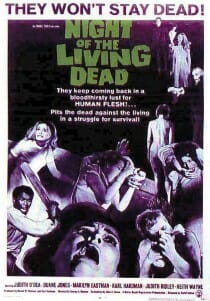 Year: 1968
Director: George A. Romero


It's not really necessary to delve into how influential George Romero's first zombie film has been to the genre and horror itself—it's one of the most important horror movies ever made, and one of the most important independent films as well. The question is more accurately, "how does it hold up today?", and the answer is "okay." Unlike, say Dawn of the Dead, Night is pretty placid most of the time. The story conventions are classic and the black-and-white cinematography still looks excellent, but some of the performances are downright irritating, particularly that of Judith O'Dea as Barbara. Duane Jones more than makes up for that as the heroic Ben, however, in a story that is very self-sufficient and provincial—just one small group of people in a house, with no real thought to the wider world. It's a horror film that is a MUST SEE for every student of the genre, which is easy, considering that the film actually remains in the public domain. But in terms of entertainment value, Romero would perfect the genre in his next few efforts. Also recommended: The 1990 remake of this film by Tom Savini, which is unfairly derided just for being a faithful remake. —Jim Vorel
---
2. Children of MenYear: 2006
Director: Alfonso Cuarón
Stars: Clive Owen, Julianne Moore, Michael Caine
Rating: R
Runtime: 109 minutes
We remember the dread most—the sense of relentless, inevitable doom, from its literally explosive opening moments to its breathlessly ambiguous final seconds, the whole of Children of Men shot through with dismal grayscale, as if the human race were still coming to terms with its combustion though everyone waded through the ashes. In 2027, beleaguered former activist and current bureaucrat, Theo (Clive Owen), wanders amongst the increasing civil unrest fueled by British armed forces clamping down on refugees fleeing the rest of the world's civilizational decline. Cynical and cornered by death at every turn, Theo can't help but assist his estranged ex wife (Julianne Moore), taking on the protection of Kee (Clare Hope-Ashitey), a Virgin Mary figure and the last known pregnant woman on Earth. Theo's odyssey takes him through the last vestiges of a broken world, director Alfonso Cuarón staging terrible spectacles—an assault on a car, a nightmarish refugee camp, a wartorn urban battlefield—often in long takes (or digitally edited to appear as long takes) and weighted with unbelievably visceral stakes. Yet, despite all of Cuarón's technical bravura, what remains long after Children of Men's ended is its refusal to resolve Theo's journey, to ascribe to what he's accomplished any hope, hopeful that there is still time, but hopeless that there's anything left we can do. The apocalypse has never felt so immersive. —Dom Sinacola
---
3. The Red TurtleYear: 2016
Director: Michaël Dudok de Wit
Wordless, The Red Turtle is an attempt to find new ways to communicate old truths—or old new ways, ways that feel new but aren't. There is one word in The Red Turtle, but its isolation amongst the loud non-language of the rest of the film—the ever-present, somnambulant waves; the fauna of the film's tiny "deserted" island; Laurent Perez del Mar's score, which itself feels tuned to the natural rhythm of the world emerging within Michaël Dudok de Wit's animated film—makes us question if it is actually a word at all. "Hey!" our nameless main character yells, otherwise carrying on a lifetime of subverbal communication, but it's uttered so often amidst de Witt's carefully built soundscape that it's not all that impossible for the director to convince you there are no words in his film. Perhaps, a man of both Dutch and British descent, de Wit finds language a barrier between the audience and the emotional breadth of his (admittedly pretty archetypal) story, further inspired to ditch dialogue altogether by the film's joint Japanese-French funding, and by the fact that if there's any feature-length cinematic medium more forgiving of having no words, it's animation. Consider that one simple example among many of the film's power: Just as The Red Turtle could make you doubt whether a word you've known your whole life is actually that, so does it leave you with plenty of wonder—whether all animated films could be so lovely, so careful, so obviously the work of one person who's given his everything to a single story because he might not have an opportunity to do so ever again. —D.S.
---
4. The Unbearable Weight of Massive Talent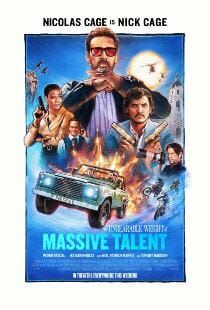 Release Date: April 22, 2022
Director: Tom Gormican
Stars: Nicolas Cage, Pedro Pascal, Sharon Horgan, Lily Sheen, Tiffany Haddish, Ike Barinholtz, Jacob Scipio, Neil Patrick Harris, Alessandra Mastronardi, Paco León
Rating: R
Runtime: 106 minutes


It's virtually impossible to think of an actor who has consistently maintained a larger presence—on or off the screen—than Nicolas Cage. From screaming "Not the bees!" in The Wicker Man to his gloriously bizarre southern accent in Con Air, Cage has been delivering audiences quotable gems and iconic moments since the early 1980s, inadvertently forming something of a cult around himself in the process. No one appreciates this presence more than Tom Gormican, the director and co-writer of The Unbearable Weight of Massive Talent, a film that stars Cage as himself. The Unbearable Weight of Massive Talent expertly weaves together numerous kinds of stories. At times, it's a buddy comedy, and Cage and super-fan Javi (Pedro Pascal) have such palpable chemistry that they effortlessly lift the genre to the height of its powers. At others, it's a straight-faced spy-thriller, with stunts from Cage that are bound to remind the audience of classics like National Treasure and The Rock. But the best part of The Unbearable Weight is its impressive amount of self-awareness. Most of this comes from Cage himself, who superbly channels caricatures that audiences know and love. His sleazy, long-haired alter-ego "Nicky" (billed as Nicolas Kim Coppola, Cage's real name) recalls Cage's cavalier 1990s-era Con Air slash Wild at Heart persona. Think Adaptation if Kaufman had gone the machismo route. Cage plays Nicky to his absolute limits, using a hilariously emphatic cadence while giving Nick impassioned pep talks on the significance of recapturing the fame he held 20 years prior. Even though The Unbearable Weight pokes fun at the fact that, at times, it follows the cold formula of a blockbuster film…it still follows the cold formula of a blockbuster film. Indeed, locations and action sequences are often replete with flat and predictable CGI, and a lot of the dialogue feels stilted. Despite these weak spots, The Unbearable Weight works on almost every level. If you're a Cage superfan, then you're guaranteed to revel in the bounty of references to his filmography. But even if you're not (though you will become one after this movie), this is an emotional, engaging, funny, riveting film.—Aurora Amidon
---
5. Parallel Mothers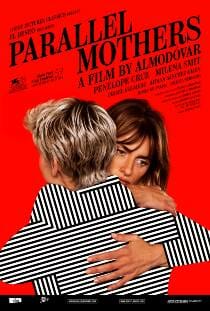 Release Date: December 24, 2021
Director: Pedro Almodóvar
Stars: Penélope Cruz, Milena Smit, Israel Elejalde, Rossy de Palma, Aitana Sánchez-Gijón
Rating: R
Runtime: 120 minutes


Set in 2016, Parallel Mothers follows Janice (Penélope Cruz), a professional photographer in her 40s who begins a casual fling with forensic anthropologist Arturo (Israel Elejalde). Nine months after a particularly steamy encounter, she checks herself into a Madrid hospital's maternity ward, preparing to give birth and raise her child as a single mother. As fate would have it, her roommate is in a similar position, save for the fact that she's over 20 years Janice's junior: Ana (newcomer Milena Smit) is also without a partner, her only support during labor being her self-absorbed actress mother (Aitana Sánchez-Gijón). While Janice is thrilled that she's been given the impromptu opportunity to become a mother, Ana is initially resentful of the circumstances that have led to her pregnancy. Yet the two women quickly bond, taking strolls down the sterile hospital halls in order to help their babies descend down the uterus. Coincidentally, they both give birth to beautiful baby girls, and exchange numbers in order to keep in touch as they embark on the journey of newfound motherhood. Though the film sets itself up as an straightforward examination of the peculiar perils of parenthood—particularly for women who raise children outside of the confines of conventional, heterosexual nuclear families—Pedro Almodóvar instead utilizes multiple generations of matriarchs to bring light to the families irreparably broken by the cruelty of Spain's not-so-distant fascist regime. The initial reason why Janice approaches Arturo is to inquire if he could use his connections to organize an excavation of a mass grave in her hometown—one of the bodies buried being that of her great-grandfather. In many ways, Parallel Mothers is also an atonement on Almodóvar's part for his own distancing from this period of Spain's history, particularly considering that his own film career flourished after Franco's decline. For a director who has never shied away from portraying society's most controversial taboos on-screen—incest, rape, suicide attempts, pedophilia and even golden showers—the fact that it has taken him his entire career to explicitly incorporate the effects of the Spanish Civil War into his work demonstrates the country's relative inability to reckon with it. Though Almodóvar has stated that none of his own family members were victims of fascist brutality, his dedication to the ongoing plight of the families of those who perished infuses the film with an almost uncharacteristic sense of levity and sorrow. While this is certainly a shift in the filmmaker's melodramatic and outlandish sensibilities (though this has been shifting significantly since his 2019 semi-autobiographical Pain and Glory, followed by the deconstructive short The Human Voice), it never feels mishandled in his grasp, always remaining sensitive even while incorporating shocking twists and revelations. Particularly paired with Cruz's knockout performance of a woman whose life endures the legacy left by the trauma of her family's unresolved past, Parallel Mothers is a deeply political example of what is lost when we have forgotten—and what is achieved when we fight to remember.—Natalia Keogan
---
6. Venom: Let There Be Carnage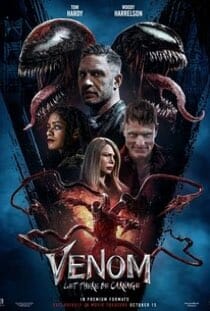 Year: 2021
Director: Andy Serkis
Stars: Tom Hardy, Michelle Williams, Naomie Harris, Reid Scott, Stephen Graham, Woody Harrelson
Rating: PG-13


Just as it felt like the box office may never recover, one film rose from the goo to save movie-going. Venom: Let There Be Carnage is a silly, self-aware and just straight up fun movie. The Andy Serkis-directed sequel leaned into the best parts of the original and made a film that abandoned any hope of being serious. Tom Hardy has mastered the art of wacky voices and has such good chemistry with himself you hardly want the plot to continue. And yet Woody Harrelson and Naomi Harris fit perfectly into the strange world of Venom: Let There Be Carnage with their cartoonish and maniacal villains that embrace the comic part of a comic book movie. Wrap all the insanity into a narrative about the power of love and accepting your alien/host for the person they are, and you have a romp of pure delight. Still on the fence? How about a tight 97-minute runtime and a stellar scene where Venom goes to an underground rave and is welcomed into the community (yes with EDM music and glowsticks abound)?—Leila Jordan
---
7. AlienYear: 1979
Director: Ridley Scott
Stars: Sigourney Weaver, Tom Skerritt, John Hurt
Rating: R
Runtime: 116 minutes


Conduits, canals and cloaca—Ridley Scott's ode to claustrophobia leaves little room to breathe, cramming its blue collar archetypes through spaces much too small to sustain any sort of sanity, and much too unforgiving to survive. That Alien can also make Space—capital "S"—in its vastness feel as suffocating as a coffin is a testament to Scott's control as a director (arguably absent from much of his work to follow, including his insistence on ballooning the mythos of this first near-perfect film), as well as to the purity of horror as a cinematic genre. Alien, after all, is tension as narrative, violation as a matter of fact: When the crew of the mining spaceship Nostromo is prematurely awakened from cryogenic sleep to attend to a distress call from a seemingly lifeless planetoid, there is no doubt the small cadre of working class grunts and their posh Science Officer Ash (Ian Holm) will discover nothing but mounting, otherworldly doom. Things obviously, iconically, go wrong from there, and as the crew understands both what they've brought onto their ship and what their fellow crew members are made of—in one case, literally—a hero emerges from the catastrophe: Ellen Ripley (Sigourney Weaver), the Platonic ideal of the Final Girl who must battle a viscous, phallic grotesque (care of the master of the phallically grotesque, H.R. Giger) and a fellow crew member who's basically a walking vessel for an upsetting amount of seminal fluid. As Ripley crawls through the ship's steel organs, between dreams—the film begins with the crew wakening, and ends with a return to sleep—Alien evolves into a psychosexual nightmare, an indictment of the inherently masculine act of colonization and a symbolic treatise on the trauma of assault. In Space, no one can hear you scream—because no one is listening. —Dom Sinacola
---
8. MunichYear: 2005
Director: Steven Spielberg


By far the most politically daring work in Steven Spielberg's filmography, Munich must not have been an easy story to tell for the devout member of the Jewish faith and a defender of Israel's right to exist. It tells of the crack team of Israeli assassins who took blind revenge for the Palestinian act of terrorism during the 1972 Munich Olympics, how they gradually lost their humanity and plunged both sides into an uncomfortable moral grey area. It's one of the rare Spielberg films that ends on a clearly bleak tone, without a glimmer of the silver lining the die-hard optimist usually inserts into the finales of even his toughest stories, a believer in humanity's eventual appeal to their better nature, but Spielberg also recognizes that optimism must come with an understanding that cycles of violence only, eventually lead to destruction. Of course the simple application of a brave moral standing doesn't automatically make for a great movie, but it's also hard to deny how pulse-poundingly effective Munich is as an old-school political thriller. For proof, look to the tense sequence wherein the team tries to abort a bombing mission at the last second.–Oktay Ege Kozak
---
9. AliensYear: 1986
Director: James Cameron
Stars: Sigourney Weaver, Bill Paxton, Jenette Goldstein, Paul Reiser, Lance Henriksen, Michael Biehn
Rating: R
Runtime: 138 minutes


James Cameron colonizes ideas: Every beautiful, breathtaking spectacle he assembles works as a pointillist representation of the genres he inhabits—sci-fi, horror, adventure, thriller—its many wonderful pieces and details of worldbuilding swarming, combining to grow exponentially, to inevitably overshadow the lack at its heart, the doubt that maybe all of this great movie-making is hiding a dearth of substance at the core of the stories Cameron tells. An early example of this pilgrim's privilege is Cameron's sequel to Ridley Scott's horror masterpiece, in which Cameron mostly jettisons Scott's figurative (and uncomfortably intimate) interrogation of masculine violence to transmute that urge into the bureaucracy that only served as a shadow of authoritarianism in the first film. Cameron blows out Scott's world, but also neuters it, never quite connecting the lines from the aggression of the Weyland-Yutani Corporation to the maleness of the military industrial complex, but never condoning that maleness, or that complex, either. Ripley's (Sigourney Weaver) story about what happened on the Nostromo in the first film is doubted because she's a woman, sure, but mostly because the story spells disaster for the corporation's nefarious plans. Private Vasquez's (Jennette Goldstein) place in the Colonial Marine unit sent to LV-426 to investigate the wiping out of a human colony is taunted, but never outright doubted, her strength compared to her peers pretty obvious from the start. Instead, in transforming Ripley into a full-on action hero/mother figure—whose final boss battle involves protecting her ersatz daughter from the horror of another mother figure—Cameron isn't messing with themes of violation or the role of women in an economic hierarchy, he's placing women by default at the forefront of mankind's future war. It's magnificent blockbuster filmmaking, and one of the first films to redefine what a franchise can be within the confines of a new director's voice and vision.—Dom Sinacola
---
10. Die Hard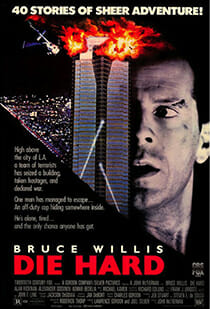 Year: 1988
Director: John McTiernan
Stars: Bruce Willis, Alan Rickman, Reginald VelJohnson, Bonnie Bedelia, Alexander Godunov
Rating: R
Runtime: 114 minutes


Die Hard may be the "stickiest" film of its decade—how many best-laid plans have been derailed by running across John McTiernan's masterful actioner on cable? As Officer John McClane and Hans Gruber, Bruce Willis and Alan Rickman, respectively, steal the show in career-defining roles, but even Henchman #10 (Asian man who eats candy bar, or Uli, to his friends) comes across more realized than most lead roles in today's run-of-the-mill action flicks. Tightly plotted with cleverness to spare, Die Hard welcomes the scrutiny of multiple viewings without losing its humor or heart. Yippie ki-yay, indeed. —Michael Burgin
---
11. Once Upon a Time in Hollywood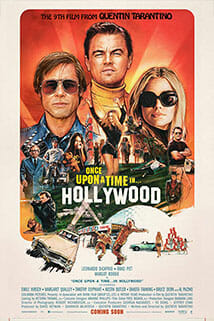 Release Date: August 2, 2019
Director: Quentin Tarantino


Once Upon a Time in Hollywood is as much a run through Quentin Tarantino's obsessions as any of his other movies—Spaghetti Westerns, bad '60s television, Los Angeles subculture, so, so many women's feet—but there is an odd, almost casual generosity that I'd argue is entirely new to him. Is it possible Tarantino, at 56, has finally decided to share? This is a film that luxuriates in its indulgence, but it opens the door for us, at last lets us in. It's an elegy for a long-dead Los Angeles that Tarantino both wants to sell us on and vigorously stir back to life, an era that, because it ended in violence, can only be resuscitated through that same violence. But more than anything, this is the most Hang Out Film of any of Tarantino's films, a world that he wants to live in and roll around in and maybe just spend forever in. We follow three characters with three stories, though it takes a while for two of the stories to separate and they all end up in the same place. There's Rick Dalton (Leonardo DiCaprio), an old-time television star with talent but an alcohol problem whose time seems to be passing him by, symbolized by a series of villainous guest spots on TV shows with diminishing returns. There's Cliff Booth (Brad Pitt), Dalton's old stuntman and full-time assistant/gofer, a man with a dark past but the sunny, sun-splashed disposition of a guy who's always going to get away with it. And then there's Sharon Tate (Margot Robbie), the Sharon Tate, an up-and-coming movie star who lives just down the road from Dalton with her husband Roman Polanski, with the whole world ahead of her but with … occasional strange characters showing up outside her house. The movie leisurely weaves in their stories, sometimes down narrative cul-de-sacs, sometimes their goings-on simply an excuse to dance through Tarantino's meticulous, almost sensuous recreation of 1969 Hollywood. But it's all leading up to the moment when they all cross paths, and history both gets in the way and is shoved aside. The greatest achievement Tarantino pulls off here is, by pure force, to yank this era back to life, to recreate it and revive it as if driven by some sort of religious mania. Dalton might be on his way down and Tate on her way up, but they're a part of the same world nonetheless, and when their paths cross, it feels like divine justice: It feels like Tarantino at last making history lock up the way it was supposed to. It elevates the material while consciously never wanting to rise up from the muck. This is as close as Tarantino will ever come to showing his full heart, what there is of it. —Will Leitch
---
12. Guardians of the GalaxyYear: 2014
Director: James Gunn
Stars: Chris Pratt, Zoe Saldana, Dave Bautista, Lee Pace, Bradley Cooper, Vin Diesel, Djimon Hounsou, Karen Gillan, Michael Rooker, John C. Reilly, Glenn Close, Benicio Del Toro
Rating: PG-13
Runtime: 121 minutes


Director (and co-writer) James Gunn took the somewhat obscure team (to non-comic-book fans, at least) and kept the source material's tone, attitude and bombastic settings intact. As the self-named Star-Lord, Peter Quill (Chris Pratt) presents viewers with a pretty irresistible amalgam of Han Solo, Mal Reynolds and Captain Kirk. (Pratt owns this role.) The scene-stealing duo of Rocket (voiced by Bradley Cooper) and Groot (voiced by Vin Diesel) also provides the latest reminder of how convincing mo-cap-aided CGI has become. (Within moments after being introduced to them, I was yearning for a Rocket and Groot buddy picture.) Frankly, it's hard to compete with Quill, Rocket and Groot, but Drax (Dave Bautista) and Gamora (Zoe Saldana) don't need to shine as brightly—unlike The Avengers, one doesn't get the sense each team member's time center stage is being meticulously measured. (One other important thing to note about Groot—he is Groot.) Marvel's rambunctious entry into the space-opera genre—and the cornerstone of its "Cosmic Marvel" roster of characters and storylines—so perfectly embodies what the preceding months of hype and hope foretold that even its weak points feel almost like unavoidable imperfections—broken eggs for a pretty satisfying omelet. —Michael Burgin
---
13. ParaNormanYear: 2012
Director: Chris Butler, Sam Fell
Stars: Kodi Smit-McPhee, Tucker Albrizzi, Anna Kendrick, Casey Affleck, Leslie Mann, Jeff Garlin
Rating: PG
Runtime: 92 minutes
The beautifully crafted stop-motion film ParaNorman opens with two important pieces of information. First, we observe our young hero as he watches a B-zombie flick, complete with choppy edits and a boom mic that creeps its way into the frame. This lets us know that the filmmakers approach the upcoming story with tongues firmly planted in cheeks. Second, Norman carries on a conversation with his grandmother. This part of the scene is only significant once we learn that grandma is quite dead. The tale that follows is part Something Wicked This Way Comes, part The Goonies. The town of Blithe Hollow, once a colonial village, now a struggling tourist trap, has lived under the threat of a witch's curse for 300 years—long enough for fear to transmogrify into camp. Norman can see and talk with ghosts, an ability that might make him quite popular with the dead set, but one that does little to improve his social standing with his living schoolmates… or his immediate family. At school, Norman is subject to bullying from students and teachers alike, and we quickly come to care for this small, tough, sweet boy as he patiently cleans the word "freak" from his locker. Another social outcast, the rotund Neil latches onto Norman, becoming his new best friend (whether Norman wants one or not). The arrival of Neil also indicates the arrival of the true heart of this endearing film, which is its humor. ParaNorman took two years to animate, and it shows in the exquisite craftsmanship of its design and execution. The artistic direction illustrates such a love for detail and texture that every bit of scenic design, from the town hall to a plastic bag caught in a fence, creates a perfect world for this story. Lead Animator Travis Knight and his sprawling team of animators, designers, and fabricators execute the vision with great flair. The result is a clear-headed and touching film about finding your own purpose, accepting others as they are and, most importantly, forgiveness. —Clay Steakley
---
14. Far From HeavenYear: 2002
Director: Todd Haynes


Moore certainly has an Old Hollywood presence that conveys not only the glitz and glamour of the era's stars, but also the melancholic presence hiding beneath. That's why her turn as a housewife who finds solace in her African-American gardener (Dennis Haysbert) after finding out that her husband (Dennis Quaid) is gay is the ultimate Julianne Moore performance. Director Todd Haynes, working with Moore again after Safe, pushes his Douglas Sirk melodrama tribute to the max, employing Sirk's tone and the opulent Technicolor look of the era, right down to the style of the credits. This creates a time portal for Moore, as she possesses the soul of her mid-20th Century doppelgänger, the illustrious Deborah Kerr, who also played her part in the 1955 version of The End of The Affair. Here is a powerhouse of a performance that follows in the footsteps of old school melodrama, a showcase for Moore's strengths as an actress.–Oktay Ege Kozak
---
15. In BrugesYear: 2008
Director: Martin McDonagh
Stars: Colin Ferrell, Brendan Gleeson, Ralph Fiennes
Rating: R
Runtime: 107 minutes


You know you've tripped into the ambiguous realm of Postmodernism when medieval Europe, midget jokes and ultraviolence converge into a seamless whole. Theater auteur Martin McDonagh's debut feature, In Bruges, thrives on these stylistic clashes with its narrative of two sympathetic hitmen who seek refuge in a European wonderland full of tourists and irony. The film's visual appeal complements irreverent and hilarious dialogue—timed brilliantly with the Anglo-Saxon bravado of Fiennes, Farrell and Gleeson—to produce one of a most pleasant dark-horse dramedy.—Sean Edgar
---
16. An American Tail: Fievel Goes WestYear: 1991
Director: Don Bluth
Stars: Phillip Glasser, James Stewart, Erica Yohn
Rating: G
Runtime: 75 minutes


Legendary animator Don Bluth was replaced by a Disney veteran Phil Nibbelink and newcomer Simon Wells for the follow up from Steven Spielberg's animation studio Amblimation. Our young Jewish-Ukranian immigrant Fievel Mousekewitz keeps getting farther from home, once again separated from his family, this time in the old American West. Featuring Jimmy Stewart as dog-sheriff Wylie Burp in his final film, along with Dom DeLuise, John Cleese and Jon Lovitz, this is a fine-if-uninspired sequel to an animated classic, vastly superior to the direct-to-video spin-offs that followed. —Josh Jackson
---
17. High NoonYear: 1952
Director: Fred Zinnemann
Stars: Gary Cooper, Grace Kelly, Katy Jurado
Rating: PG
Runtime: 84 minutes


One of the handful of films often touted as an archetypal Western, High Noon was actually quite atypical and possibly ahead of its time on its initial release. Director Fred Zinnemann was an unlikely candidate, a German Jew whose main exposure to the genre was through the fantasy Western novels of German writer Karl May. It was possibly the sole Western of its time to have a successful Hispanic businesswoman as one of its prominent characters. The film is often interpreted as an allegory of Hollywood blacklisting during the McCarthy era. Screenwriter Carl Foreman was accused of being a Communist sympathizer, and remained bitter about that fact for the rest of his life. None of these interesting facts would matter if High Noon weren't a damn fine, gripping Western. Suspense builds with most of the narrative flow progressing in real time. Abandoned by his newlywed Quaker bride (Grace Kelly) and rebuffed by the townspeople, Sheriff Will Kane (Gary Cooper) grows increasingly desperate in his search to find an ally to face off against returning criminal Frank Miller. Due to arrive on the noon train, his old enemy has plans to assemble his gang in order to exact revenge on Kane for putting him away. Tight close-ups of faces, deserted city streets, empty windows, buildings and ticking clocks emphasize Kane's locked fate and dwindling options, a technique borrowed and expanded on to exaggerated lengths by Sergio Leone. John Wayne thought the film's themes highly un-American, and later joined forces with director Howard Hawks to film Rio Bravo as a sort of conservative riposte. The Duke was wrong. In retrospect, High Noon is a quintessential American story, expertly exploring the theme of one man, abandoned by those he considered friends, who stubbornly sets out to defy the odds by standing up for what he believes is right. —Joe Pettit Jr.
---
18. Raising ArizonaYear: 1987
Director: Joel and Ethan Coen
Stars: Nicolas Cage, Holly Hunter, Trey Wilson
Rating: PG-13
Runtime: 94 minutes


Understated dramatic performances are all well and good, but it takes pinpoint control on behalf of both directors and cast to deliver the sustained overstated performances found throughout Raising Arizona. From its opening courtship sequence to the struggles of H.I. (Nicholas Cage) and Ed (Holly Hunter) to form a family by borrowing an "extra" from a family with a surplus to the final battle with the Lone Biker of the Apocalypse, the Coen brothers' film remains an immensely beguiling and quotable farcical fable. —Michael Burgin
---
19. Nine DaysRelease Date: July 30, 2021
Director: Edson Oda
Stars: Winston Duke, Zazie Beetz, Benedict Wong, Tony Hale, Bill Skarsgård, David Rysdahl, Arianna Ortiz
Rating: R
Runtime: 124 minutes


In a small house, alone in the desert, Will (Winston Duke) watches. Nine Days, the wrenching feature debut from writer/director Edson Oda, understands that we are an existence of voyeurism. We're only truly living to our fullest when we can see, share, feel the experiences of others. Will is a sort of hiring manager for life itself. As painful as it is for him to accept (he's obviously grown fond of his previous picks), there is a new vacancy, and there are a few candidates. Over a nine-day process, almost like an audition for a reality show–especially fitting considering that the plane they would leave behind houses a watcher carefully and compassionately taking in a televised wall of literal life-streams–Will and his friend/co-worker Kyo (Benedict Wong) whittle down the applicants to find the best person suited for the gift of worldly existence. Oda's compact, stirring, metaphysical sci-fi stageplay about the ends and beginnings of life–and all the wonder ripe for the sharing contained between–is as moving a debut as you'll see all year. First, it takes some real creative brass to try to tackle such an ambitious, heady and easily trite topic. Second, it takes some major storytelling talent–both in the crafting of the script and the handling of its actors–to overcome those obstacles while keeping the dignity of all involved intact. Nine Days has quiet confidence, written in the way that some of the best sci-fi is, where it feels like a massive text that's been erased down to the barest elements necessary for a perception imagination to piece together–a painting of overwhelming sentiment depicted with the simplest strokes possible. Oda's script has been visualized with a similar restraint, nearly contained to Will's home and its screens before it slowly pushes at these boundaries. But, at first at least, Will's hopefuls–including Tony Hale, Bill Skarsgård, David Rysdahl, Arianna Ortiz and a last-minute Zazie Beetz–are roped into routine. As the would-be humans continue to prove themselves through a series of psychological tests, their growth or stagnation metered out in compellingly restrained segments overseen by Duke's stoic yet compassionate shepherd, we become as invested as Will in their prospects. The gravity of what they're after hits us. The ultra-sincere Charlie Kaufman/Spike Jonze-esque premise (Jonze executive produced the film) moves beyond its high concept and starts digging into its emotional implications. Scene after scene of appreciation for the magical moments of life hammer our hearts. Rarely do movies so tenderly tenderize you. It can be shatteringly bittersweet even without the soaring strings of Antonio Pinto's score, and when they come in, it's not even fair. Admirably ambitious and bracingly sincere, Nine Days leaves you raw and refreshed. Nine Days marks Oda as one of our most exciting new directors, a filmmaker possessing an innovative cinematic mind with a heart to match.–Jacob Oller
---
20. MacGruberYear: 2010
Directors: Jorma Taccone
Stars: Will Forte, Kristen Wiig, Ryan Phillippe
Rating: R
Runtime: 90 minutes


Adapted from a reoccurring SNL sketch—also created by director Taccone—MacGruber is not for everybody. Though it pulled through on the strength of committed performances from Will Forte and Kristin Wiig, this bizarre MacGyver parody was the last sketch you'd want to watch for ninety minutes. When the movie was announced, it felt like the first SNLfilm in ten years would be more It's Pat than The Blues Brothers. But it wasn't. With the sleep deprivation from producing a feature-length film alongside a weekly TV show reportedly inspiring the film's more insane sequences (like the "celery-in-ass" distraction), Taccone's film leans so far into action movie clichés that it ends up being undeniable. What resulted was one of the most effectively hilarious films in recent memory. With MacGruber routinely tearing throats out, fucking his ghost-wife (Maya Rudolph) in a graveyard, assembling and then losing a team of WWE wrestling stars in about five minutes, and battling a villain named Dieter Von Cunth (Val Kilmer), it was no surprise that critics despised this film and audiences stayed away. That's a shame, because as far as belly-laughs go, it's pretty hard to beat "just tell me what you want me to fu-uck!" —Graham Techler