A great kids movie is a beautiful and rare thing. As a father of three, I've suffered through enough bad kids entertainment to be enormously thankful for filmmakers who take the same kind of care in crafting movies aimed at children as those geared toward a more discerning adult audience. Netflix's catalog of Children & Family movies ranges from terrible to fantastic, and the following guide is meant to help you avoid the former. Some of these movies you've probably already seen even if your kids haven't. But we also tried to point out some less-obvious options, as well, including films from around the world. There are superheroes and, of course, plenty of cuddly anthropomorphic animals. We've included anything Netflix lists as "Children & Family."
Here are the 25 Best Kids Movies on Netflix:
1. Paddington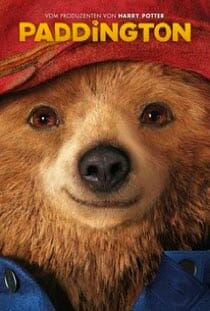 Year: 2014
Director: Paul King
Stars: Hugh Bonneville, Ben Winshaw, Sally Hawkins, Julie Walters, Jim Broadbent, Peter Capaldi, Nicole Kidman
Genre: Adventure, Comedy
Rating: PG
Runtime: 95 minutes


The Paddington films exhibit a sense of wonder for the ordinary, most likely the product of director Paul King and co-screenwriter Simon Farnaby's acute ability to instill a palpable desire of belonging into a CGI teddy bear voiced by Ben Whishaw. We have, for better or worse (and I would argue the former), reached a point in computer generated technology in which Paddington's eyes can dilate realistically. His eyes, then, say everything, open to any modicum of familial comfort. It is extremely ordinary to want to be a part of something, to crave the intimacy of loved ones. The first Paddington, released in 2014, was emotionally prophetic in its illustration of the hokey moral panic wrought by xenophobes. Paddington arrives in London from the forests of Darkest Peru. He stands upon his suitcase, scruffy and innocent. Around his neck is a tag that says, "Please look after this bear." The ways in which the commuters of Paddington Station ignore the bear could be written off as generic selfishness, but outsiders and the impoverished are deliberately ignored in metro areas, a point accentuated by Mr. Brown's (Hugh Bonneville) claim of "stranger danger." Still, Mrs. Brown's (Sally Hawkins) gentle heart leads the family to quasi-adopt Paddington, their lives enriched by the bear's earnestness and genuine desire to be part of their lives. —Kyle Turner
---
2. Guillermo del Toro's Pinocchio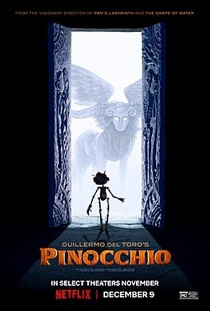 Year: 2022
Director: Guillermo del Toro, Mark Gustafson
Stars: Ewan McGregor, David Bradley, Gregory Mann, Ron Perlman, Finn Wolfhard, Christoph Waltz, Tilda Swinton, Cate Blanchett
Rating: PG
Runtime: 114 minutes


Guillermo del Toro has never shied away from infusing the harsh realities of life and death into the journeys of his young protagonists. His fascination with the intersections of childhood innocence and macabre whimsy are what make him the ideal co-director of Netflix's newest Pinocchio adaptation, a work that marvelously marries the filmmaker's flair for dark fantasy with the equally strange fairy tale elements of Carlo Collodi's 1883 The Adventures of Pinocchio. Like all successful marriages, Guillermo del Toro's Pinocchio brings out the very best of both parties. The stop-motion musical is an artistic triumph that colors Collodi's cherished storybook characters with humanity and depth to craft a mature tale about rebellion, mortality and the love between a parent and child. This rendition marks the 22nd film adaptation of the Italian novel, and while it remains true to the grisly nature of Collodi's original stories, it boldly departs from its dated moral lessons. In The Adventures of Pinocchio (and notable renditions thereafter), Pinnochio's many escapades are structured as cause-and-effect narratives that serve to caution children against defiant behavior. In Disney's 1940 animated feature, an evening of fun and relaxation on "Pleasure Island'' nearly turns the wooden boy into a salt-mining donkey. In the original serial La Storia di un Burattino, delinquent behavior leads him to a gruesome death. These values of compliance and servility are reversed by del Toro's fascist setting. In his Pinocchio, disobedience is a virtue—not a crime.
These moral examinations are given a sense of urgency in death—a theme that informs so much of the film's mind and soul. Where previous adaptations are preoccupied with life—with the puppet's extraordinary consciousness and the hope that he may someday become a "real boy"—del Toro's Pinocchio is interested in what our mortality can teach us about being human. In the film, death is never too far away from the protagonist or his loved ones. Death touches Carlo, then remains close to Pinocchio throughout his epic journey. The beauty of del Toro's Pinocchio is that death isn't treated with the usual dread and cynicism we typically see in the Western world. Here, death is mysterious, ethereal, soaked in gorgeous blue light. Death is not something to be feared, but respected and accepted when the time comes, because the notion that we will someday—maybe unexpectedly—leave this earth is what makes our time here so beautiful. I don't typically advise listening to crickets, but believe Sebastian J., because the story of Pinocchio has never been told quite like this.—Kathy Michelle Chacón
---
3. Rango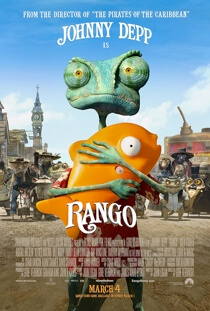 Year: 2011
Director: Gore Verbinski
Stars: Johnny Depp, Isla Fisher, Abigail Breslin, Ned Beatty, Alfred Molina, Bill Nighy
Rating: PG


The most surprising thing about Rango is how much Johnny Depp disappears into the character of a nameless pet chameleon who creates his identity when his terrarium falls out of the back of a car into the desert frontier. Unlike a certain cartoon panda, who was basically an animated version of every Jack Black character ever, Rango is no Keith Richards with an eye-patch or crazy barber/milliner/chocolatier. He's a cipher who becomes a fraud who becomes a hero. —Josh Jackson
---
4. Mirai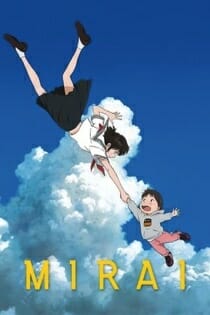 Year: 2018
Director: Mamoru Hosoda
Stars: Haru Kuroki, Moka Kamishiraishi, Gen Hoshino
Genre: Anime
Rating: PG
Runtime: 98 minutes


Most, if not all, of Mamoru Hosoda's original films produced in the past decade function, to some degree or another, as exercises in autobiography. Summer War, apart from a premise more or less recycled from Hosoda's 2000 directorial debut Digimon Adventure: Our War Game!, was the many-times-removed story of Hosoda meeting his wife's family for the first time. 2012's Wolf Children was inspired by the passing of Hosoda's mother, animated in part by the anxieties and aspirations at the prospect of his own impending parenthood. 2015's The Boy and the Beast was completed just after the birth of Hosoda's first child, the product of his own questions as to what role a father should play in the life of his son. Mirai, the director's seventh film, is not from Hosoda's own experience, but filtered through the experiences of his first-born son meeting his baby sibling for the first time. Told care of the perspective of Kun (Moka Kamishiraishi), a toddler who feels displaced and insecure in the wake of his sister Mirai's birth, Mirai is a beautiful adventure fantasy drama that whisks the viewer on a dazzling odyssey across Kun's entire family tree, culminating in a poignant conclusion that emphasizes the beauty of what it means to love and to be loved. Mirai is Hosoda's most accomplished film, the recipient of the first Academy Award nomination for an anime film not produced by Studio Ghibli, and an experience as edifying as it is a joy to behold. —Toussaint Egan
---
5. The Mitchells vs. the Machines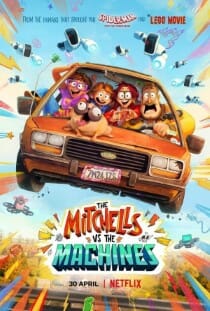 Year: 2021
Director: Mike Rianda, Jeff Rowe (co-director)
Stars: Abbi Jacobson, Danny McBride, Maya Rudolph, Eric Andre, Fred Armisen, Beck Bennett, Olivia Colman
Genre: Comedy/Sci-Fi


Animated generational divides have never been more like a sci-fi carnival than in The Mitchells vs. the Machines. Writer/director Mike Rianda's feature debut (he and co-writer/director Jeff Rowe made their bones on the excellently spooky, silly show Gravity Falls) is equal parts absurd, endearing and terrifying. It's easy to feel as lost or overwhelmed by the flashing lights and exhilarating sights as the central family fighting on one side of the title's grudge match, but it's equally easy to come away with the exhausted glee of a long, weary theme park outing's aftermath. Its genre-embedded family bursts through every messy, jam-packed frame like they're trying to escape (they often are), and in the process create the most energetic, endearing animated comedy so far this year. And its premise begins so humbly. Filmmaker and animator Katie (Abbi Jacobson) is leaving home for college and, to get there, has to go on a road trip with her family: Rick (Danny McBride), her Luddite outdoorsy dad; Linda (Maya Rudolph), her peacemaking mom; and Aaron (Rianda), her dino-freak little brother. You might be able to guess that Katie and her dad don't always see eye-to-eye, even when Katie's eyes aren't glued to her phone or laptop. That technocriticism, where "screen time" is a dirty phrase and the stick-shifting, cabin-building father figure wants his family to experience the real world, could be as hacky as the twelfth season of a Tim Allen sitcom. The Mitchells vs. the Machines escapes that danger not only through some intentional nuance in its writing, but also some big ol' anti-nuance: Partway through the trip, the evil tech companies screw up and phone-grown robots decide to shoot all the humans into space. This movie needed something this narratively large to support its gloriously kitchen-sink visuals. The Sony film uses some of the same tech that made Spider-Man: Into the Spiderverse look so crisp and unique, adding comicky shading to its expressive CG. In fact, once some of the more freaky setpieces take off, you wouldn't be surprised to see Miles Morales swing in to save the day. The Mitchells vs. the Machines' spin on the Spidey aesthetic comes from meme and movie-obsessed Katie, whose imagination often breaks through into the real world and whose bizarre, neon and filter-ridden sketchbook doodles ornament the film's already exciting palette with explosive oddity. This unique and savvy style meshes well with The Mitchells vs. the Machines' wonderfully timed slapstick, crashing and smashing with an unexpected violence, balanced out with one truly dorky pug and plenty of visual asides poking fun at whatever happens to be going on.—Jacob Oller
---
6. The Sea Beast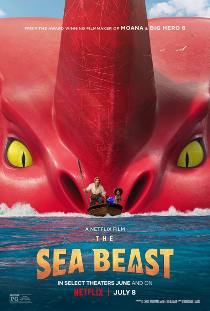 Year: 2022
Director: Chris Williams
Stars: Karl Urban, Zaris-Angel Hator, Jared Harris, Marianne Jean-Baptiste, Dan Stevens, Kathy Burke
Rating: PG
Paste Review Score: 8.5


When cartographers allowed their senses of imagination and self-preservation to fill the unexplored regions of their maps, they used to warn of creatures like lions, elephants and walruses. Creatures beyond understanding, with teeth and trunks and tusks easy to caricature into danger. But we mostly remember that when you sail to the faded edge of knowledge, there be dragons. The Sea Beast deftly hones this ancient human fear into a sharpened spear tip, striking at ignorance. Its swashbuckling adventure navigates a sea filled with massive critters sure to whet kids' appetites for piracy, Godzilla films and exciting animation. The first movie from longtime Disney story staple Chris Williams after leaving the House of Mouse for Netflix, The Sea Beast is, to paraphrase Jared Harris' Ahab-like Captain Crow, all piss and vinegar. That the film even alludes to the phrase, and drops a few other lightly-salted lines you might expect from some seasoned sea dogs, is indicative of its separation from the sanitized juggernaut. It looks violence in the eye; it isn't afraid to make its threats real. All rightfully so. Telling a tall tale of hunters—mercenary crews funded by a colonialist crown to take out the kaijus populating the ocean—wouldn't be right without at least a little edge. Our way into the world, the young Maisie (Zaris-Angel Hator), has experienced its dangerous realities firsthand: Her parents went down with a ship, leaving her as one of dozens of hunter orphans. But that hasn't stopped her from lionizing her martyred family (something explicitly encouraged by the monarchy) and seeking her own glory. Stowing away on Crow's ship, the Inevitable, she and the capable Jacob (Karl Urban) find themselves confronting the legendary ambitions they've built up in their own heads. Williams and co-writer Nell Benjamin immediately drop us into the Inevitable's quest to take out Crow's toothy and horned Red Whale, dubbed the Red Bluster, with total confidence that there's no time like maritime. As our eyes roll and pitch across the impressively realistic waves and our ears try to follow the meticulously detailed helmsmanship, the hunting scenes ensnare us like the catch of the day. We understand the hierarchy of the diverse crew, the honor code among hunters, the tactics needed to take down imposing creatures that look like Toho turned their greatest hits into Pokémon. It's savvy and respectful writing, put into legible action by Williams' skilled hand, that trusts in its setting and subject matter to be inherently cool, and in its audience to greedily follow along. By the time the lances are flying, the cannons are firing and the creatures are dying—or are they?—you're as deeply hooked as any dad watching Master and Commander. A delightful new-school deconstruction of old-school Romantic adventure that never compromises on the lushness of setting, color and emotion inherent in the latter, The Sea Beast rises to the front of Netflix's animated offerings like a high tide.—Jacob Oller
---
7. Apollo 10 ½: A Space Age Childhood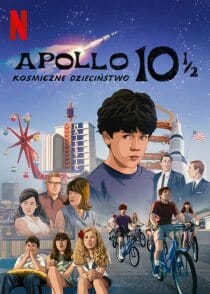 Year: 2022
Director: Richard Linklater
Stars: Milo Coy, Jack Black, Glen Powell, Zachary Levi, Josh Wiggins, Lee Eddy, Bill Wise, Natalia L'Amoreaux, Jessica Brynn Cohen, Sam Chipman, Danielle Guilbot
Rating: PG-13
Paste Review Score: 8.0


Near the end of Apollo 10 ½: A Space Age Childhood, Richard Linklater's luscious rotoscope ode to the tail-end of the 1960s, the father of our young protagonist Stanley (Milo Coy) worries that his son slept through a historic event. "Even if he was asleep," says Stanley's mom (Lee Eddy), "he'll one day think he saw it all." The magic trick that is memory serves as the basis of Apollo, a film that recalls Apollo 11 from the rose-colored perspective of Stan, a ten-year-old boy living in Houston—Linklater's childhood stomping grounds—at the time of the mission. The film begins with two suited men pulling Stan aside at school and informing him that NASA accidentally built a spaceship that was too small for an adult to ride in. Given this, they'll need Stan to perform a test run to the Moon instead of one of their highly trained adult astronauts. What follows is a 90-minute, highly sentimental, kaleidoscopic examination of 1969, spliced with moments from the greatest fantasy of the Stanleys of the world: Traveling to space. Linklater doesn't spare any detail of what life was like back then, nor does he worry about boring audiences by delving into the minutiae of it all. Grown-up Stanley (Jack Black), Apollo's narrator, bounces confidently between descriptions of the monotonous games the neighborhood kids used to play, breakdowns of the plots of old black-and-white sci-fi shows, the conservative methodologies Stanley's mom applies in making school lunches for her kids, the nuances of spending time with grandparents who lived through the Depression and everything in between. Everything in the film that has to do with chronicling life in 1969 is so captivating on its own that one can't help but wonder what Apollo would be like if it removed Stanley's outer space subplot altogether. Still, where Apollo succeeds, it really succeeds. It's a stylish meditation on childhood that isn't afraid to indulge in all the sentimentality that goes along with that. Almost 30 years after Dazed and Confused, Linklater is still reminding us exactly why childhood is a uniquely special thing.—Aurora Amidon
---
8. Roald Dahl's Matilda the Musical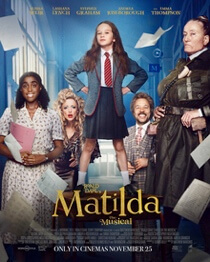 Year: 2022
Director: Matthew Warchus
Stars: Alisha Weir, Stephen Graham, Andrea Riseborough, Lashana Lynch, Sindhu Vee, Emma Thompson
Genre: Musical
Rating: PG


Many of Roald Dahl's fantastical stories include adults being exceptionally malicious to children, and that's certainly the case in Matilda the Musical. Matilda Wormwood's (Alisha Weir) parents never wanted her, are casually cruel and neglect her to the point they forget to send her to school. Once at school, called Crunchem Hall where a statue with the words "No Sniveling" greets students and headmistress Miss Trunchbull (Emma Thompson) delights in torturing children. The school motto is "Children are Maggots." Nice, right? Orphaned children singing about their troubles while unifying their peers is a musical staple (see: Annie). But Matilda is a decidedly stranger, darker show. Matilda has a vivid imagination and magical powers. When she's not standing up to Miss Trunchbull or dealing with her garish parents, she tells extraordinary, disturbing stories about an Escapologist (Carl Spencer) and an Acrobat (Lauren Alexandra) to kind traveling librarian Mrs. Phelps (Sindhu Vee). But none of that really matters, because Matilda the Musical, an adaptation of the Tony and Olivier award-winning musical, is so good. Just give yourself over the utter weirdness. Weir is fantastic, bringing a plucky spunk and some fantastic vocals to the lead, while Thompson leaves all (and I do mean all) vanity behind as the horrific Trunchbull. Lashana Lynch is goodness personified as Matilda's loving teacher Miss Honey; Stephen Graham and Andrea Riseborough are tawdry comic relief as Matilda's awful parents. And wow, those musical numbers. With original music and lyrics by Tim Minchin, the songs and the accompanying choreography, by Ellen Kane, are full of energy and deliciously executed dance moves. The cast of children, many of whom in their film debut, are terrific. And the message of Matilda the Musical is a good one. Children should be listened to. They know and understand more than you think, and today's children are tomorrow's adults. Even though they're little, they can do a lot. Matilda the Musical is a movie for the entire family that will leave you singing and dancing. A movie musical this good is a miracle—you can tell Matilda's parents I said so. —Amy Amatangelo
---
9. Mobile Suit Gundam: Char's Counterattack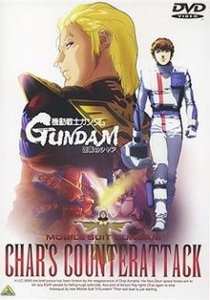 Year: 1988
Director: Yoshiyuki Tomino
Stars: Toru Furuya, Shuichi Ikeda, Hirotaka Suzuoki, Maria Kawamura, Nozomu Sasaki, Koichi Yamadera
Rating: TV-14
The first Gundam theatrical film and final chapter in the original saga begun in 1979 with the "Universal Century Timeline" of the Mobile Suit Gundam TV series, Char's Counterattack has the weight of three seasons of TV behind it. Yoshiyuki Tomino, creator of the Gundam series, directed and wrote the film, adapting it faithfully from his novel, Hi-Streamer. Widely considered the best film in the Gundam franchise, Char's Counterattack is most successful at wrapping up the 14-year rivalry between the "hero" of the Earth Federation, Amuro Ray, and the leader of Neo-Zeon, Char Aznable. The story involves a classic Gundam dilemma: Char's Neo-Zeon force attempts to drop an asteroid filled with nuclear weapons onto Earth, which would free the colonies from the yoke of oppression by their rivals, the Earth Federation, and kill everyone on Earth in the process. As with all of the best Gundam tales, Tomino approaches the story from a hard sci-fi point of view, clearly laying out the science behind things like giant mobile suits and "newtypes" (humans that have evolved to acquire psychic abilities). Tomino carefully lays out the reasoning behind Char and Amuro's passions and hatreds, not allowing the viewer to choose a clear side. Gundam series have always been willing to take on discussions about the horrors of war and how mankind, for all its advancements, never seems to be able to free itself from humanity's baser instincts. Char's Counterattack attempts this as well, yet it's mostly concerned with wrapping up the rivalry between Amuro and Char—and on that note, it succeeds wildly. Featuring gorgeous, tense fight sequences set in space, an excellent soundtrack by Shigeaki Saegusa, and some of the most lauded Gundam designs in the history of the franchise, the film is inarguably one of the high points of the Gundam Universe. One downside: If you don't have the investment of spending hundreds of episodes of television with these characters, the plot can be confusing, and Char/Amuro's ending will likely not resonate as strongly. Regardless, Char's Counterattack remains a key moment in the Gundam universe, one still worth checking out almost 30 years later. Hail Zeon! —Jason DeMarco
---
10. Wendell & Wildwendell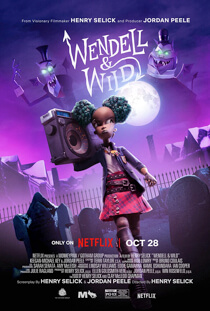 Year: 2022
Director: Henry Selick
Starring: Jordan Peele, Keegan-Michael Key, Angela Bassett, Lyric Ross, Ving Rhames
Genre: Animation, Comedy
Rating: PG-13


Early on, Wendell & Wild feels like it might not be for kids so much as inebriated adults. Over the course of its runtime, that is revealed to be a reductive appraisal—it's a spooky coming-of-age comedy made of sad and dramatic moments which demonstrate the importance of community resistance to corporate control of the government. The plot has enough going on that it could have been a TV series or a two-parter, but for whatever its flaws or limitations, it flows coherently for 106 minutes to a satisfactory conclusion. All the while, it's a marvel of artistry and artisanship, with a soundtrack full of Black-fronted rock bands to boot. Kat (Lyric Ross), a young green-haired Black girl, loses her parents—pillars of their community—in a car accident and is roughed up over the years by the juvenile justice system as the film visually summarizes through shadow-puppet illustrations of memories. It's a nice added layer, artistically and didactically. A grant-funded reintegration program brings Kat back to her now largely-deserted hometown, Rust Bank, and its eponymous private Catholic school. There, Kat discovers her supernatural connection to the underworld through Wendell (Keegan-Michael Key) and Wild (Jordan Peele). Wendell & Wild reminded me of Beetlejuice and Nightmare Before Christmas, but it isn't cribbing from what has come before. It's building on it, and kids and parents everywhere are lucky to have this film. Selick hasn't directed a lot of movies, but his films have a lasting impact, etching themselves in the memories of their audiences for decades. —Kevin Fox, Jr.
---
11. The Boxtrolls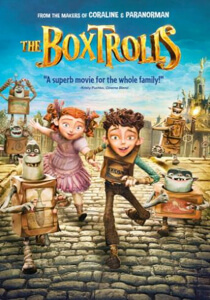 Year: 2014
Directors: Graham Annable, Anthony Stacchi
Stars: Isaac Hempstead Wright, Ben Kingsley, Elle Fanning, Dee Bradley Baker, Steve Blum, Toni Collette, Jared Harris, Nick Frost, Richard Ayoade, Tracy Morgan, Simon Pegg
Genre: Animated, Comedy, Kids & Family
Rating: PG


"They'll gnaw your knees!" "They'll pick their teeth with your bones!" The citizens of Cheesebridge have little love for boxtrolls, creatures who live in the underbelly of Cheesebridge and are vastly misunderstood. Boxtrolls are curious, kind little monsters, but Archibald Snatcher (Ben Kingsley), a man desperate for prestige, wants to use them for his own selfish gain. He decides to start a smear campaign against the boxtrolls so that he can kidnap and kill all of them, forcing the powers-that-be in Cheesebridge to finally award him his coveted White Hat. Standing in Snatcher's way is Eggs (Isaac Hempstead Wright), a young boy adopted by the boxtrolls as a baby, and Winnie (Elle Fanning), the daughter of Cheesebridge's most elite aristocrat (Jared Harris). As is typical with many children's films, no adults will listen to our two heroes as they speak out in support of the boxtrolls, so they must take matters into their own hands. The animation is breathtaking, the boxtrolls themselves are lovely little heroes, and the theme of being true to oneself comes across as very honest. It is the type of movie that kids and adults will both love.—Andy Herren
---
12. A Shaun the Sheep Movie: Farmageddon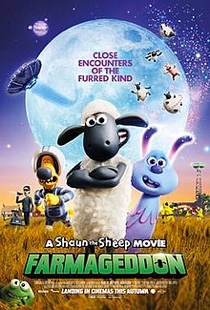 Year: 2020
Directors: Richard Phelan, Will Becher
Stars: Justin Fletcher, John Sparkes, Amalia Vitale
Genre: Animated, Comedy, Kids & Family
Rating: PG


The second Aardman film featuring the smirking, chuckling lil' scamp Shaun the Sheep, A Shaun the Sheep Movie: Farmageddon takes all the painstakingly lovely claymation of the studio's previous film and its Wallace and Gromit and Chicken Run-filled filmography (which see cameos over the course of the media-stuffed movie) and gives it a broad coat of sci-fi paint. The resulting slapstick, which sees cute baby alien Lu-La stumble onto Mossy Bottom Farm, traverses territory familiar to any fan of the genre while making it accessible to everyone—think of it like a hilarious silent comedy giving young kids a piggyback ride through the likes of E.T., Close Encounters, and The X-Files. Helmers Richard Phelan and Will Becher keep things lively and sharp, with a rollicking pace and diverse antics that are as timeless, hilarious, and age-agnostic as the work of Chaplin, Keaton, and Lloyd. Just fluffier. Farmageddon even taps a bit into a Pixar-esque message system (albeit a simpler theme targeted towards a younger set) about kindness and empathy regardless of differences. It's a soft and simple movie, with much more in common with the easygoing vibe of kid's animated TV rather than the sharpest of British comedy, but it's one that's completely enjoyable—and that's a rarity for any film, let alone one basically guaranteed to put at least one livestock-driven smile on your face. —Jacob Oller
---
13. My Father's Dragon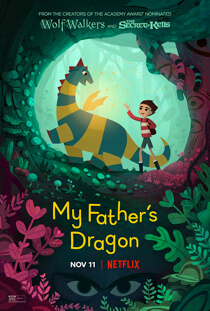 Year: 2022
Director: Nora Twomey
Stars: Jacob Tremblay, Gaten Matarazzo, Golshifteh Farahani, Dianne Wiest, Rita Moreno
Genre: Animation, Fantasy
Rating: PG-13


My Father's Dragon, the latest film from Ireland's Cartoon Saloon, is directed by studio co-founder Nora Twomey and based on the beloved children's book of the same name created by Ruth Stiles Gannett. This adaptation brings to life, in gorgeous 2D animation, a kaleidoscope of surreal visuals and strange creatures encountered by a little boy and his dragon friend. Theirs is an intimate story about processing fear, especially speaking to those children wrestling with the burdens of having to emotionally navigate real-world stresses that invade their lives too soon. Like Gannett's book, My Father's Dragon is also narrated (sparsely) by the unseen grown child (Mary Kay Place) of the story's protagonist, Elmer Elevator (Jacob Tremblay). She sets up an adventure Elmer had in his childhood that not only utilized his talent for finding things, but was also life-changing, involving a talking cat (Whoopi Goldberg) and a dragon (Gaten Matarazzo). Twomey and her artists have done the magic of staying within the illustration aesthetic of their studio's signature approach, while expanding that into a more surrealistic and fanciful approach that feels individual and unique. It will especially appeal to the sensitive kids (and adults) in your life, and it most definitely meets the high standards Cartoon Saloon continues to make in the medium. —Tara Bennett
---
14. Klaus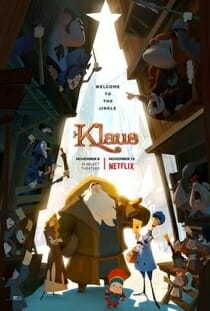 Year: 2019
Director: Sergio Pablos
Stars: Jason Schwartzman, J.K. Simmons, Rashida Jones, Will Sasso, Norm Macdonald, Sergio Pablos
Genre: Adventure, Family
Rating: PG
Runtime: 98 minutes


Sergio Pablos' lauded Netflix film Klaus would be a Christmas mythology origin for the ages just on its looks alone, but its complex and mature telling should woo plenty of adults and savvy kids by being a (wood)cut above pretty much all of its animated ilk. The story of its isolated people—from its postman (Jason Schwartzman) to its toy-making hermit (J.K. Simmons) to the ferryman (Norm Macdonald) connecting them all—and feuding clans might contain too much narrative for younger viewers, but its message is crystal clear: Even if started for the wrong reasons, good actions can bring about good results. Some incredible, complex lighting gives the hot-and-cold film's interiors the look of a fireside, while its exaggerated characters are a delight to watch navigate its realistic world. Not every piece of pop culture needs an origin story, but if they're as nuanced and beautiful as Klaus, they stand to stuff the stockings of our legends with more than coal. —Jacob Oller
---
15. Enola Holmes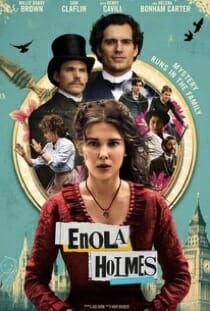 Year: 2020
Director: Harry Bradbeer
Stars: Millie Bobby Brown, Henry Cavill, Sam Claflin, Louis Partridge, Helena Bonham Carter, Susie Wokoma, Frances de la Tour, Burn Gorman, Adeel Akhtar
Genre: Thriller, Adventure
Rating: PG-13


Someone's finally done right by Millie Bobby Brown and cast her as a fully fleshed out character. While her roles in '80s nostalgia bonanza Stranger Things (kid cursed with psychokinetic abilities fighting extradimensional monsters) and Godzilla: King of the Monsters (kid torn between divorced parents and surrounded rampaging colossi), neither role demands that she emote beyond forlorn gazes. In Enola Holmes, a mystery focused on Sherlock Holmes' brilliant kid sister and her efforts to foil crime, Brown finally gets to do more than scream and frown. While the movie itself is heavy on plot and heavier on exposition, Brown's performance makes the story gallop at a breezy clip regardless. She's liberated, appropriate given that Enola Holmes is about the liberation Enola finds as she comes of age, stepping out of the curated world erected around her by her enigmatic mum, Eudoria (Helena Bonham-Carter). When her mother goes missing, Enola quickly deduces Eudoria has gone on the lam, and so she leaves Ferndell, the Holmes family's estate, armed with pugilist skills and worldly knowledge passed down to her by her mother, intent on finding her and understanding why she left in the first place. With a wink here, a smile there and a stock-still but knowing glance at viewers, Brown is a dynamo, full of vigor, cheer and enough pathos to make the sub-theme of civil unrest and social change feel real and relevant to children on the cusp of teenhood and teens on the cusp of adulthood. Enola Holmes is about serious matters. Fortunately, it isn't a serious film, which makes a nice change of pace from the Guy Ritchie movies and the BBC series, which never give in to the idea that tracking clues and apprehending villains could actually be fun. —Andy Crump
---
16. The Munsters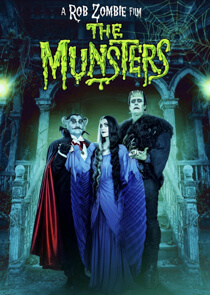 Year: 2022
Director: Rob Zombie
Stars: Jeff Daniel Phillips, Sheri Moon Zombie, Daniel Roebuck
Genre: Comedy
Rating: PG


Rob Zombie's newest feature is his Netflix adaptation of the The Munsters, a family-friendly American sitcom from the 1960s about the goofy, supernatural Transylvanian clan who struggle to fit in among the suburbia of their neighborhood on Mockingbird Lane. If you're well-acquainted with Zombie, it's as if his career has been leading up to this. The Munsters has been a direct source of inspiration for Zombie since childhood. The narrative is an origin story, Zombie's vision from the start, not assuming the audience is entirely caught up on the series. It follows the hijinks-laden creation of Herman Munster by mad scientist Dr. Henry Augustus Wolfgang (Richard Brake), whose doltish assistant Floop (Jorge Garcia) accidentally implants the brain of a flop comedian instead of a genius. Herman's inception comes at just the right time, as poor Lily is desperate for love but perpetually disappointed by the Transylvanian dating scene. Goofy Herman is Lily's dream man, and the two meet, fall in love and get married. This is much to the chagrin of The Count (Grandpa Munster, pre-Grandpa), who disapproves of the dimwitted Herman. It's Herman's density that puts the family in financial peril, as a scheme concocted by The Count's vengeful ex-wife, Zoya (Catherine Schell)—in alliance with The Count's estranged, werewolf son, Lester (Tomas Boykin)—ends up forcing the Munsters to start a new life in sunny California. Zombie's Munsters film turns out to be the only kind that he could have directed: An extremely earnest, incredibly cheesy adaptation that stays true to the show while being suitably inventive. He creates an off-beat origin story for the Munster family that is neither superfluous nor redundant and always utterly gorgeous, putting the consistently dull, muted color palettes of modern films (chiefly and ironically, Netflix fare) to shame. —Brianna Zigler
---
17. Lyle, Lyle Crocodile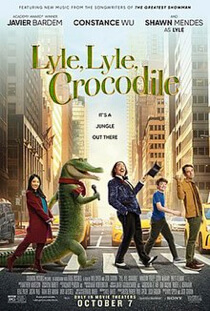 Year: 2022
Directors: Will Speck, Josh Gordon
Starring: Shawn Mendes, Javier Bardem, Constance Wu, Winslow Fegley, Scoot McNairy, Brett Gelman
Rating: PG


If you're going to steal, steal from the best. Lyle, Lyle, Crocodile desperately wants to be the American incarnation of Paul King's Paddington movies, considered by many fans of family-friendly films to be the cream of the contemporary crop. Lyle wants this so badly that it turns most of the elements of King's films into a checklist: Adorable animal protagonist, family with a creative mom and stuffy-but-sweet dad, a hateful neighbor, wrongful imprisonment. It even mimics the warm bohemian colors and vintage clutter of King's films. Some of the charm is there, too. However, in their quest to follow Paddington's lead, directors Josh Gordon and Will Speck miss the secret sauce of King's movies: Not only are they sweet and touching, they're also great examples of economical storytelling. Lyle, by contrast, skips substance for flash and replaces actual communication and growth with musical numbers that don't fill that void. At the beginning of the film, Lyle—a singing crocodile whose dulcet tones are voiced by Shawn Mendes—is discovered in the back of a pet shop by struggling performer Hector P. Valenti (Javier Bardem). Hector takes Lyle home in the hopes of creating a double-act. Lyle can only verbally communicate through song, but his stage fright prevents the act from taking off. Hector goes on the road to make some quick cash, abandoning Lyle. Eighteen months later, the Primm family—teacher Mr. Primm (Scoot McNairy), cookbook author Mrs. Primm (Constance Wu) and their nervous pre-teen son Josh (Winslow Fegley) move into Hector's old house. The Primms inherit both Lyle, whom Josh immediately takes to, and persnickety downstairs neighbor Mr. Grumps (Brett Gelman). Lyle eventually wins the whole Primm family over, but his future with them gets complicated when Hector comes back into their lives. Lyle is lovingly animated and expressive, making him easy to like. However, the character is stymied by his ability to sing, but not talk. Lyle, Lyle, Crocodile knows what kind of movie it wants to be, but unfortunately the folks behind the camera don't know how to make that happen. In true American fashion, Gordon, Speck and screenwriter Will Davies get caught up in unnecessary gimmickry that nearly undermines the movie's natural charm. —Abby Olcese
---
18. Over the Moon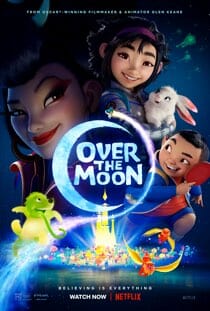 Year: 2020
Director: Glen Keane
Stars: Cathy Ang, Phillipa Soo, Ken Jeung
Genre: Adventure, Family
Rating: PG
Runtime: 100 minutes


Over the Moon was Netflix's first bold step into the realm of producing animated films to rival those of Disney. Directed by former Disney animator Glen Keane, who was responsible for bringing films such as The Little Mermaid, Aladdin and Tangled to life, and containing a collection of catchy and heartwarming songs, explosively colorful animation and a story immersed in Chinese culture, the film seems to have all the pieces of another animation classic. The film follows a 14-year-old Chinese girl named Fei Fei (Cathy Ang) living with her now-single father four years after the passing of her mother. Still grieving her loss, Fei Fei clings to her mother's traditional stories of the goddess Chang'e (Phillipa Soo) living on the moon, awaiting her departed lover, and believes that if she can prove to her father that Chang'e exists, he will follow her example and stop trying to start a new family. Even if poorly contextualized, the beautiful animation sequences of Over the Moon can't be ignored, and there are times when the colorful display is mesmerizing enough to distract from the plot confusion. There's a good chance that very young kids will love the movie for its bright colors and cute animals alone, and its songs are catchy enough to not likely drive their parents up the wall upon the millionth time being played. —Joseph Stanichar
---
19. Nightbooks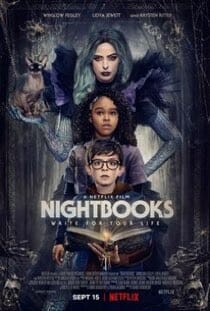 Year: 2021
Director: David Yarovesky
Stars: Winslow Fegley, Lidya Jewett, Krysten Ritter
Genre: Horror, Family
Rating: TV-PG


Leave it to Sam Raimi and his Ghost House Pictures to curate the perfect entry point horror film for kids with Nightbooks. An adaptation of J. A. White's middle grade book of the same name, this Netflix original harkens back to the '80s era of filmmaking where it was understood that giving tweens and teens light nightmares was a cinematic rite of passage. A big part of the fun of Nightbooks is that it doesn't pander or pull any punches with its jump scares or dark moments. Right from the top, director David Yarovesky doesn't dither with setup and gets right into the plight of young Alex (Winslow Fegley). A middle schooler with a penchant for all things horror, he's stomping around his darkly decorated house, appropriately Halloween-themed for his birthday, as his parents whisper about their concerns for his off-kilter obsession. While they worry, Alex packs a bag full of his notebooks filled with original stories and gets into his apartment's elevator. Only it doesn't let him off on the ground floor. It drops him off on a creepily desolate floor where the door to 4E is wide open, featuring a tasty slice of pumpkin pie and a small TV playing The Lost Boys. As it turns out, Alex is an easy mark because that's all it takes for him to get trapped inside the busily decorated abode of Natasha (Krysten Ritter). She's a witch that lures children into her clutches and if there's nothing special about them, they're dispatched with nary a second thought. It's only Alex's books, filled with scary stories, that saves him, with Natasha demanding he read her a new story every night. —Tara Bennett
---
20. Vivo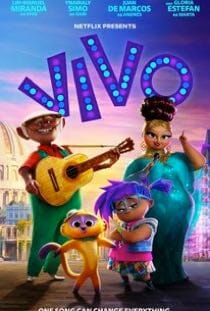 Year: 2021
Director: Kirk DeMicco, Brandon Jeffords
Stars: Lin-Manuel Miranda, Ynairaly Simo, Zoe Saldaña, Juan de Marcos González, Brian Tyree Henry, Gloria Estefan, Nicole Byer, Michael Rooker, Leslie David Baker, Katie Lowes, Olivia Trujillo, Lidya Jewett
Genre: Animation, Comedy
Rating: PG


Lin-Manuel Miranda's gift with music is unparalleled. He has the unique ability to pair a rapid and clever turn of phrase with an infectious musical hook. The cadence of his voice conveys a longing and hopefulness which, it turns out, works if you are playing one of the founding fathers or an adorable animated animal. Miranda is the perfect choice to voice the title character in the new Netflix movie Vivo. Vivo is a kinkajou, also known as "honey bear," a rainforest animal in the raccoon family (although Vivo, with his jaunty hat and stylish scarf, is a lot cuter than a raccoon). Vivo spends his days performing with his owner Andrés (Juan de Marcos González) in Havana, Cuba. Vivo thinks his life and its comfortable predictability is perfect. (Viewers can understand Vivo, but to Andrés and everyone else in the movie, Vivo speaks in adorable coos and gibberish.) One day Andrés gets a letter from his old love Marta Sandoval (Gloria Estefan) asking if he will perform with her one last time at her farewell performance in Miami. Andrés finds the love song he wrote for her years ago and decides he must get the song to her. Alas, a tragedy prevents Andrés from making this journey and Vivo decides he must leave the security of the world he knows to get this song to Marta. Vivo's travels take him from Havana to Key West to the Everglades to Miami. Along the way he meets Gabi (Ynairaly Simo), a confident, purple-haired 10-year-old who is not in the mood to be like all the other girls. Vivo serves as a vibrant love letter to Cuba, Florida and the people who inhabit them. The more diversity shown in movies aimed at children, the better. Even if this version of Florida is nothing like what we are seeing in the news these days, I'm all for this aspirational Florida. Part adventure, part wistful romance—alongside some nice lessons imparted about friendship, family and taking risks—Vivo is enjoyable and familiar. It probably isn't a children's movie we will still be talking about years from now, but I will at least be singing "My Own Drum" for days. —Amy Amatangelo
---
21. The Magician's Elephant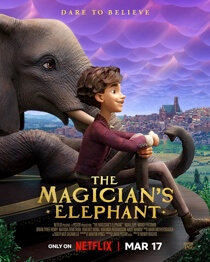 Year: 2023
Director: Wendy Rogers
Stars: Noah Jupe, Mandy Patinkin, Brian Tyree Henry, Natasia Demetriou, Sian Clifford, Benedict Wong, Miranda Richardson
Genre: Animation, Adventure
Rating: PG
The wrong tonal choices can be a killer, especially when it comes to making an animated film tailored to kids. Netflix's adaptation of author Kate DiCamillo's The Magician's Elephant makes some fatal tone mistakes in trying to smoosh together comedy, tragedy, childhood wonder and animal exploitation—which clash pretty hard. In the aftermath of a terrible war, the town of Baltese has lost its belief in magic and is a bummer of a place to grow up. A muted, postwar pastel wash blankets the melancholy town. Peter (Noah Jupe) is a war orphan now being raised by Vilnius (Mandy Patinkin), an old, paranoid ex-soldier who wants the young boy to be ready for the next invasion, should it ever come. But Peter is far more concerned with finding his little sister that he was separated from during the war. He even goes to a fortune teller, who cryptically confirms that she does live, and if he follows the elephant, he will find her. That leads him to the visiting magician (Benedict Wong) who gets so heckled during his act by the wonderless townspeople that he casts an actual spell, conjuring up a real elephant that falls on a very mean old lady (Miranda Richardson). It's a highlight moment. But that gets him jailed and the elephant becomes a ward of the state. The goofy King (Aasif Mandvi), who loves to be entertained, gets wind of the marvel and arrives in town to see it for himself. When Peter hears of what happens, he knows the elephant is the key to finding his sister, so he wheedles his way into the castle and promptly asks that the elephant be given to him. The King is delighted to turn that outlandish demand into a game, telling Peter that if he accomplishes three impossible tasks, the elephant will be his. From there The Magician's Elephant fractures into two halves. Peter's pursuit of the three tasks compose the most dynamic sequences of the film, as his faith in his new elephant friend and what she represents inspires him to outwit the quests in fun ways. But then there's the other half, which is overstuffed with somber side stories about an agoraphobic nun (Dawn French) raising a moppet of an orphan girl (Pixie Davies), the backstory of the paranoid soldier, the terrible truth of how the elephant was magicked away from her herd, and much, much more. There are plenty of sad stories in animated films that cater to kids, but the way Rogers and Hynes relentlessly crosscut back to the more sorrowful elements ruins any momentum they achieve with the lighter half of the story. There's just too much complicated plot to follow and too many distracting tangents that bloat the runtime into boring territory. —Tara Bennett
---
22. Minions: The Rise of Gru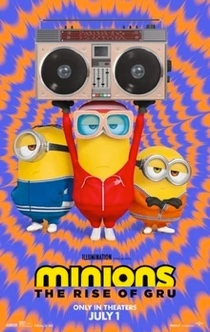 Year: 2022
Director: Kyle Balda
Stars: Steve Carell, Pierre Coffin, Taraji P. Henson, Michelle Yeoh, RZA, Jean-Claude Van Damme, Lucy Lawless, Russell Brand, Julie Andrews, Dolph Lundgren, Danny Trejo, Alan Arkin
Rating: PG


By now we've grown used to animated films possessing a million cuts per minute, wall-to-wall sound design and non-stop frenetic energy. But The Rise of Gru's hysteria is simply on another level. Directed by Kyle Balda, the fifth entry in the beloved Despicable Me franchise tracks the exhausting origin story of supervillain Gru (Steve Carell). What kicks this adventure into action is Gru's decision to apply for the Vicious 6, the most badass villain supergroup since the Crime Syndicate of America. But the doe-eyed 12-year-old is quickly shut down by Belle Bottom (Taraji P. Henson), the fiery leader of the squad, who tells Gru to come back when he can really impress her. So, the young scoundrel does what any good aspiring villain would do, stealing the priceless Zodiac Stone from the Vicious 6's lair. The remainder of the film sees Gru flee from the Vicious 6, while his faithful little Minions do everything in their power to bring their "little boss" back; and yes, you can bet they run into quite a few obstacles along the way! There's kung-fu, there's San Francisco and there's a man-lobster hybrid, in addition to just about anything else the creators want to stick in there, no matter how much they have to disfigure the story to make that happen. While a lot of this stuff is undeniably enjoyable, it also resembles a frenzied fever dream. After watching Gru, I felt as though I was finally starting to get a grasp on our society's bizarre infatuation with Minions. Not only are they incredibly sweet and loyal in a genuinely touching way, but their strange little mushy bodies lend themselves well to physical comedy. One of the Minions gets his goggles embedded in his face during a kung fu stunt, and when he pops them back out, it's ASMR-level satisfying. The purpose of the Minions may be that they are the epitome of visual comfort, sort of like those mildly eerie baby sensory videos. This, paired with its irrefutable sweetness, sometimes makes Gru worth watching. Yes, it veers on a total frenzied nightmare at times. But hey, what did you really expect from another Minions movie? —Aurora Amidon
---
23. Wish Dragon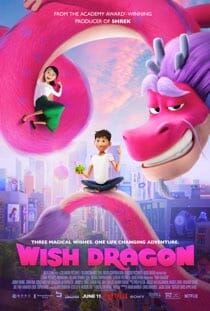 Year: 2021
Director: Chris Appelhans
Stars: Jimmy Wong, John Cho, Constance Wu, Natasha Liu Bordizzo, Jimmy O. Yang, Aaron Yoo, Will Yun Lee, Ronny Chieng
Genre: Animation, Adventure, Comedy
Rating:
Runtime: minutes


Produced by Sony, Tencent and more, Wish Dragon is Netflix's newest animated film and the feature debut of Chinese studio Base Animation. It's also the directorial debut of children's book author and illustrator Chris Appelhans, who also wrote the movie's script. There's a lot to love in Wish Dragon. It's got cute characters, a sweet—if oversimplified—message and a pleasant animation style, all of which are hard to hate. Set in modern China, the movie follows sweet but naïve college kid Din (Jimmy Wong), who is obsessed with reconnecting with his childhood friend and love interest, Li Na (Natasha Liu Bordizzo). Fortunately for him, he comes across a magical teapot that contains the titular "Wish Dragon" Long (John Cho), who can—say it with me here—grant him three wishes. Killing people and making others fall in love with you are still no-gos, but apparently bringing them back from the dead is fine. Just no time travel. The genie-in-a-bottle story is one that's been done ad nauseum, and it feels like Wish Dragon copies 90% of Aladdin. We have a magical being who provides much of the movie's comedy through his theatrical movements, a boy who uses his wishes to impress a girl from a much richer family who yearns for life outside of her highly controlled environment, and an evil group who chases after the hero in order to use the teapot for their own schemes. The different environment and time period helps shake things up, but it still feels unavoidably derivative. —Joseph Stanichar
---
24. Modest Heroes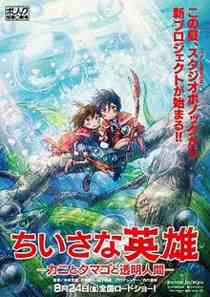 Year: 2019
Director: Hiromasa Yonebayashi, Yoshiyuki Momose, Akihiko Yamashita, Takuya Okada
Stars: Fumino Kimura, Rio Suzuki, Masaki Terasoma, Machiko Ono
Genre: Anime, Fantasy, Drama
Rating: PG
Runtime: 53 minutes
Short film anthologies are some of the most impressive showcases of boundary-pushing visual storytelling in animation, let alone Japanese animation. A cursory glance of anime anthologies produced within just the last 30 years is enough: From Masao Maruyama and Rintaro's 1987 film Labyrinth Tales (known in the West as Neo Tokyo), to Katsuhiro Otomo's 1995 film Memories, to even the 2003 American-Japanese co-production Animatrix, anthologies stand the test of time not only as landmarks of anime history, but as a vital venue through which to facilitate the introduction of new and exciting talent into the animation industry. With this mind, director Hiromasa Yonebayashi, along with former Ghibli animators Yoshiyuki Momose (The Tale of The Princess Kaguya) and Akihiko Yamashita (Howl's Moving Castle), have pooled their significant creativity to create a new installment in the storied lineage of prestige anime anthologies: Modest Heroes, the first volume in Studio Ponoc's series of animated short films. "Kanini & Kanino," directed by Hiromasa Yonebayashi, is the first and most explicitly "Ghibli-esque" of the anthology's three shorts. Following the story of a pair of anthropomorphic crab children living at the bottom of a riverbed, the short could be interpreted as something of a reprise of Yonebayashi's directorial debut, the 2010 film The Secret World of Arrietty, although this time conceived and written entirely by himself. The anthology's second short, directed by Yoshiyuki Momose, is the volume's most poignant installment and, arguably, the true namesake of Modest Heroes. "Life Ain't Gonna Lose" tells of a young mother and her son Shun, a happy and otherwise unassuming little boy born with a debilitating food allergy to eggs. "Life Ain't Gonna Lose" sets a high bar for the film going forward, but the anthology's final short, "Invisible," manages to meet and yet even surpass those expectations. Directed by Akihiko Yamashita, known not only for his prior work on Howl's Moving Castle, but also as a character designer on Yasuhiro Imagawa's Giant Robo: The Day the Earth Stood Still, "Invisible" follows the story of a man who struggles with a condition that seemingly renders him completely unnoticeable to every person he comes across. Modest Heroes is a satisfying sophomore effort from Studio Ponoc, a collection of shorts that, together, resonate with the sentiment of that most joyous and courageous of adages made famous by the likes of Rod Serling: "…there's nothing mightier than the meek."—Toussaint Egan
---
25. Rocko's Modern Life: Static Cling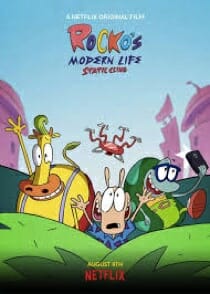 Year: 2019
Directors: Joe Murray, Cosmo Segurson
Stars: Carlos Alazraqui, Tom Kenny, Charlie Adler, Jill Talley
Genre: Animation, Comedy
Rating: TV-Y7


It's been 23 years since Rocko's Modern Life went off the air. A progenitor of SpongeBob SquarePants, with much of the cast and creative team moving on from one show to the next, the satire was Nickelodeon's in-house answer to its more troublesome The Ren & Stimpy Show. And it was sharp. Deranged. Relatable. Ripped from the daily lives of its writers and unlike any other cartoon airing on TV. So now, with the 45-minute special Rocko's Modern Life: Static Cling coming to Netflix, how does the original spirit of the show persist? Like any good revival, it makes a point of being familiar but different. Original creator Joe Murray is back on writing and directing duties, alongside all the voice actors (Carlos Alazraqui, Tom Kenny, and Mr. Lawrence) returning to play Rocko, Heffer, and Filburt. The companions, who would feel right at home in either Office Space or a zoo, have been canonically lost in space for two decades since the series finale and finally figure out a way back to Earth. These cartoonish Rips Van Winkle didn't miss the American Revolution, but they certainly missed enough. With a meta plotline about the cancellation and subsequent rebooting of a beloved cartoon, Static Cling isn't afraid to be self-effacing about the revival process—or poke a little fun at the fanatical cult audience that got it a second run at Netflix in the first place. Much of what made the show a fan-favorite is still here. Its color-packed, neo-Fleischer Brothers animation (with surreal, askew Chuck Jones backgrounds and images that are just funny enough not to be disturbing, like Rocko's visible optic nerves when his eyes flying out of his head) and expansive vocabulary balance its fart gags and butt jokes. It's warm and nostalgic, but only in the sense that its aesthetic maintains a dedication to strangeness. Static Cling is mostly Murray and his team building to their end. It's them deciding that when Netflix gives you a pulpit, well dammit, you scream your lungs out about what matters. Then you tip your hat and thank everyone for their time. It's a wish for the future—the special even redistributes the wealth by the finale—masquerading as a return to the past. And it, in the immortal words of Heffer, was a hoot. —Jacob Oller