Our goal in choosing the "best" webcomics this year was to highlight comics with wit and originality. From the playground politics of young superheroes to the crazy antics of a shapeshifting squire, these diverse comics combine genius storytelling with uniquely-imagined artwork. Each webcomic listed impressed us with its creative depth, and we know they'll bring you hours of entertainment.
And so, without further ado, here are Paste's choices for the Best Webcomics of 2013:

13. JL8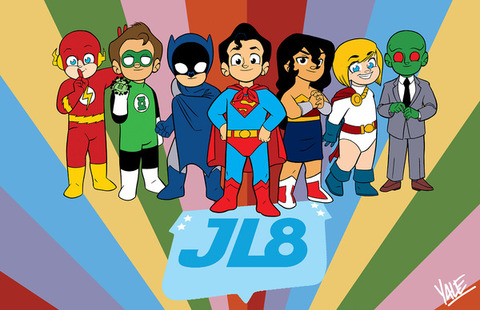 By Yale Stewart
Updates weekly
DC Comics: The Elementary School Years. That's essentially the pitch for this delightful series courtesy of Yale Stewart. With buzz words like "dark" and "gritty" recently all the rage in the comics (and comic book film) industry over the past decade, a little childish innocence is a more than welcome change of pace. Not to mention the unspeakable fun any DC nerd would get from watching their favorite characters reappropriated for the elementary school hierarchy, whether its Batman and Superman as adventurous young lads clueless about the behavior of girls, Lex Luthor or Solomon Grundy as devious school bullies, or Martian Manhunter as the put-upon student always getting thrown into a locker. While the major comic companies indeed have plenty of kid-friendly offerings on the market, Stewart's clever reinterpretation remains one that can unite children and cynical comic book nerds alike. (MR)


12. Sticks Angelica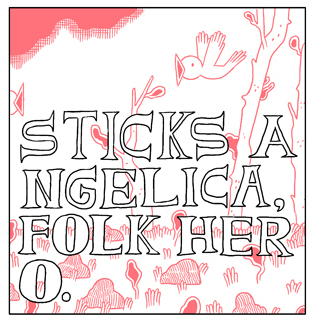 By Michael DeForge
Updates weekly
The bizarre, pink-hued world of Sticks Angelica is a breath of fresh air to the webcomics genre. The tale follows Angelica, a Canadian heiress who shuns the spotlight and moves into the wilderness. She replaces the company of humans for a community of talking wildlife, including a wee rabbit with a crush on her and a flock of pretentious geese. What makes the webcomic so refreshing is its unapologetic disregard for logic. Both the characters and DeForge's artwork exist by their own rules, and you'll find yourself enthralled by the curious nature of Angelica's world. (FJ)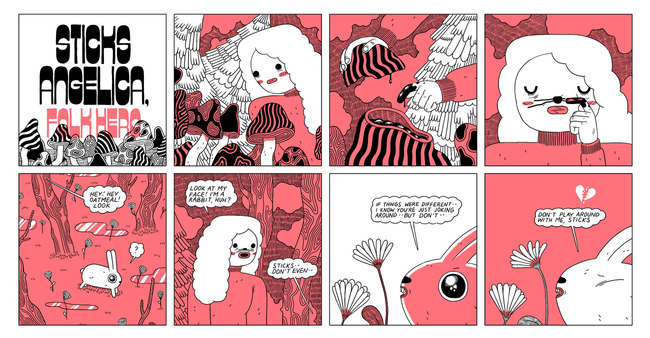 11. Dinosaur Comics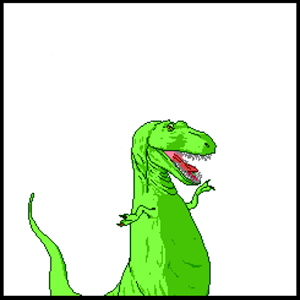 By Ryan North
Updates every M-T-W-Th
Talking dinosaurs prone to waxing philosophical like a couple of stoned college students in their freshman dorm room—that right there should be enough to lure any nerd to Ryan North's stellar (and long-running) webcomic. Sure, the strips might not come with the kind of pop and flash that has come to define breakthrough webcomics of recent years. But what the comic lacks in style, it more than makes up for with its unique brand of cerebral (if somewhat absurdist) writing. Don't judge a book by its cover, Dinosaur Comics may very well provide some of the biggest laughs you'll have all year. (MR)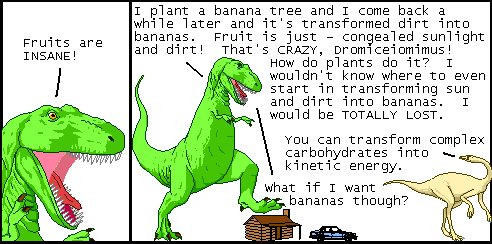 10. Shortpacked!

By David Willis
Updates every M-W-F
Shortpacked! began in 2005 as a web series ripped from the life of its esteemed author David Willis. Set in a toy store (and based on Willis' own experience working retail at Toys "R" Us), Shortpacked! expertly captures the voice and experiences of a certain breed of 21st-century, pop-culture nerd. It's the kind of comic where characters regularly reference the likes of Transformers, Batman and Spider-Man and blurt out statements like "life would be so much simpler if folks stopped existing forever once they disappear from my peripherals, like in video games." What's more, while the series initially existed as a means of telling stand-alone gags, it's readily evolved over the years to include long-running arcs and more developed characters. After a while, you may find yourself caring for the toyshop employees the way you do for the characters on your favorite TV show. Yep, it's just that good. (MR)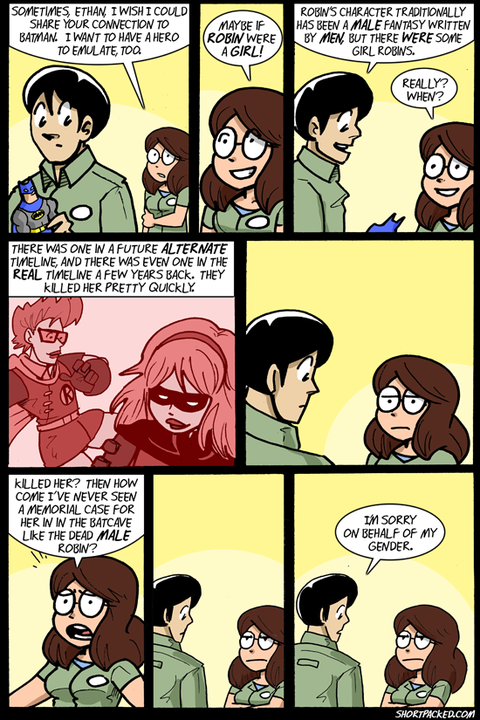 9. It Will All Hurt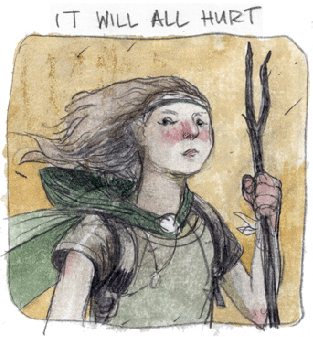 By Farel Dalrymple
Updates every Friday
Be warned: It Will All Hurt isn't comedic like the other webcomics on this list. With haunting illustrations and a bleak storyline, Dalrymple's foray into a post-apocalyptic world may even make you cringe. But therein lies its beauty. Instead of seeking to entertain you outright, It Will All Hurt forces you to sift through the grit for answers. Making sense of the narrative is your responsibility, and the kernels you'll glean through your efforts are worth it. (FJ)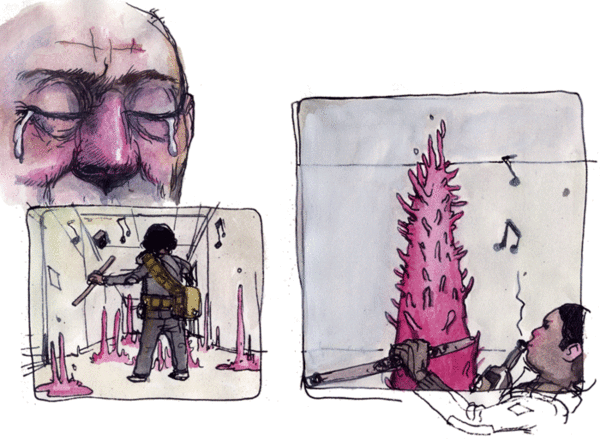 8. Gronk


By Katie Cook
Updates every Friday
Gronk's first issue begins with the adorable, titular character being thrown out of monster-dom for his inability to scare. He promptly enters the real world and stumbles upon musician Dale. The two connect and, along with Dale's other assortment of eccentric pets, find themselves getting into all manner of hijinks. Just as with her work as a writer on the My Little Pony: Friendship is Magic series, creator Katie Cook expertly mixes heartfelt storytelling with clever, laugh-out-loud comedy. Often, the strips read like a long-form version of a beloved animated film in the vein of Lilo and Stitch, My Neighbor Totoro or How to Train Your Dragon. One thing's for sure, if this webcomic doesn't manage to lift your spirits, check your pulse because there's probably a black hole where your heart should be. (MR)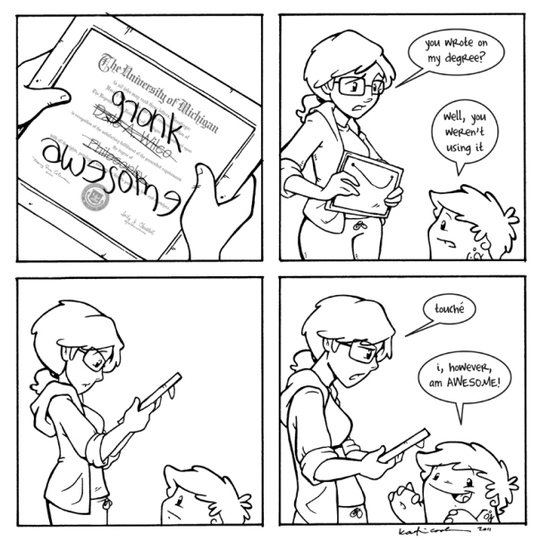 7. Oyster War

By Ben Towle
Updates every other Wednesday
Between an Eisner Award nomination and the tale's plot kicking into high gear, 2013 was a high note for Oyster War. The webcomic follows Commander Davidson Bulloch and his quirky crew as they attempt to capture a band of oyster pirates. A combination of historical fiction (the comic is set in Virginia after the Civil War) and mythology (think sea monsters, ghosts and selkies), Oyster War and its old-school art will appeal to comics fans of all ages. (FJ)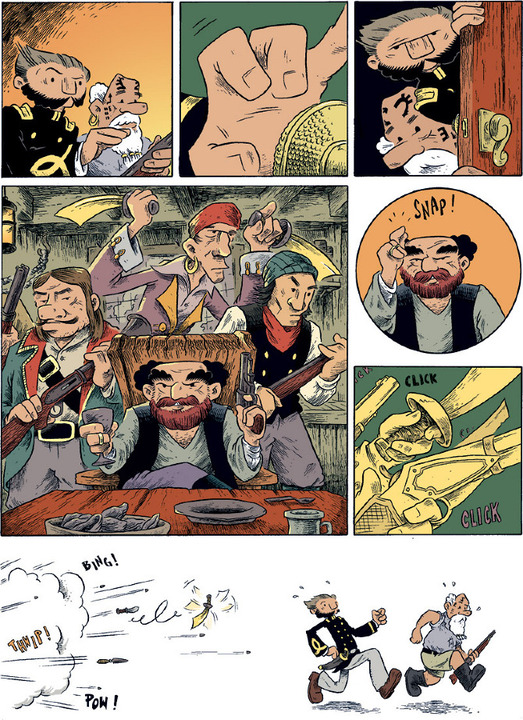 6. xkcd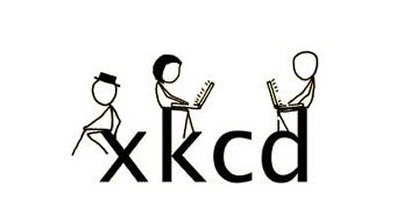 Randall Munroe
Updates every M-W-F
This webcomic has only grown wittier since its inception in 2005. A self-proclaimed "webcomic of romance, sarcasm, math, and language," xkcd has somehow found a way to make us laugh while also increasing our IQs. Whether you're a science genius or a liberal-arts nerd, you'll be entertained by Munroe's genre-defying comic. (FJ)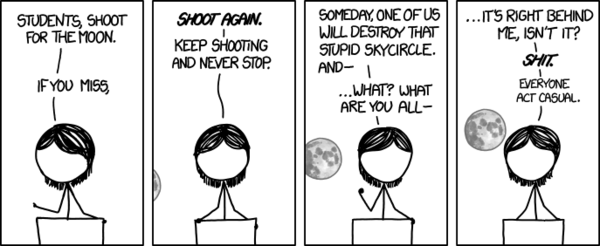 5. Hobo Lobo of Hamelin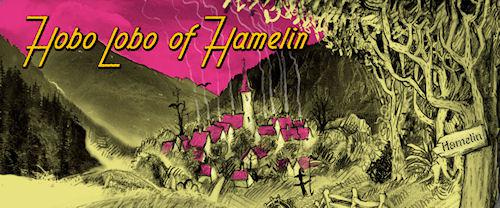 By Stevan Živadinovi?
Updates sporadically
The most uniquely constructed webcomic Paste has come across by far, Hobo Lobo of Hamelin reads like a mash-up of The Pied Piper and 1984. The comic consists of side-scrolling, multi-dimensional illustrations rather than panels, making it a tale you'll want to scroll through again and again to catch its whimsical details. The story follows the tense relationship between Hobo Lobo, a renaissance journeyman, and Mayor Dick, who looks like an ugly twin of Carl from Up. Let's hope they don't resolve their conflicts anytime soon, because you'll want to follow this clever webcomic for years to come. (FJ)


4. The Abominable Charles Christopher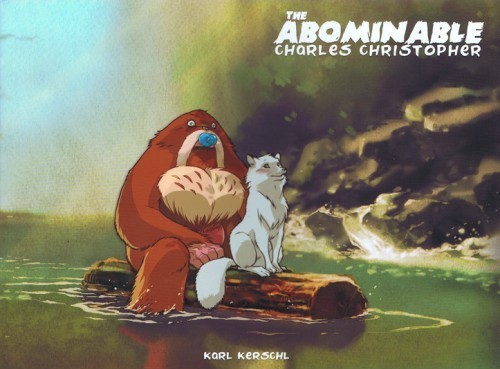 By Karl Kerschl
Updates every Wednesday
It's no secret we're fans of this webcomic at Paste. The childlike sasquatch Charles Christopher and a host of forest creatures, both mythical and mundane, have enchanted web audiences since 2007. More than a charming, woodland tale, The Abominable Charles Christopher explores the virtues and vices of humanity without passing judgment. Both the hilarity and the heartache present in Charles' world are well worth experiencing. (FJ)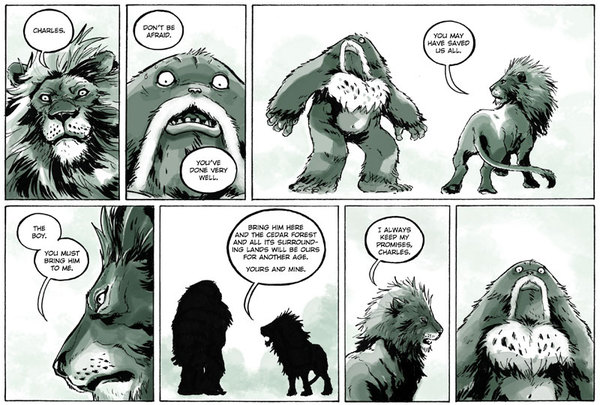 3. Battlepug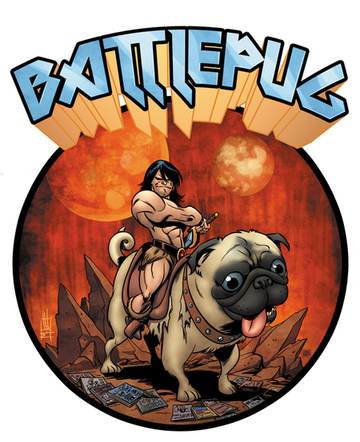 By Mike Norton
Updates every Monday
There's a giant, warrior pug in this webcomic. That should be enough to get you hooked right now. If you're an unimpressed skeptic/pug-hater, you should know that Battlepug won an Eisner Award in 2012 and a Harvey Award in 2013. Wins aside, this webcomic has matured over the past year from a selfish warrior's quest for vengeance into his crew's sacrificial journey to save their world. Big stakes and an even bigger pug give Battlepug the perfect combination of adventure and heart. (FJ)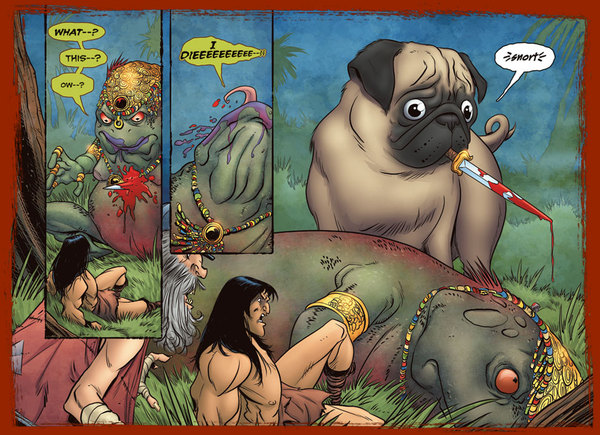 2. Ava's Demon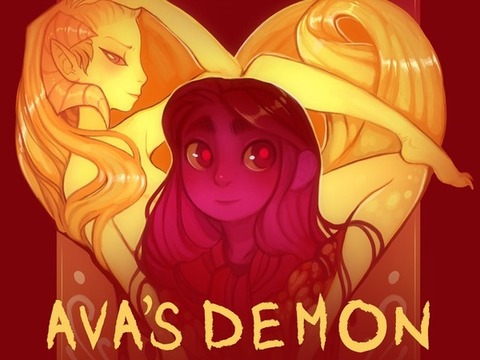 By Michelle Czajkowski
Updates every Thursday
Ava's Demon is an artistic gem. Written and illustrated by a former employee of Pixar and Dreamworks, it defies the visual norms of webcomics by including only one panel on each page and adding musically-scored, animated clips at key plot points. Its Kickstarter campaign in June was so successful that Czajkowski plans to work on the webcomic full time beginning in January. Ava and Wrathia, the demon who has tormented Ava since birth, are the central characters of the large-scale narrative, which takes place across multiple planets dominated by a maniacal overlord. With a fantastical story and gorgeous panels, Ava's Demon will enthrall new and seasoned webcomics fans alike. (FJ)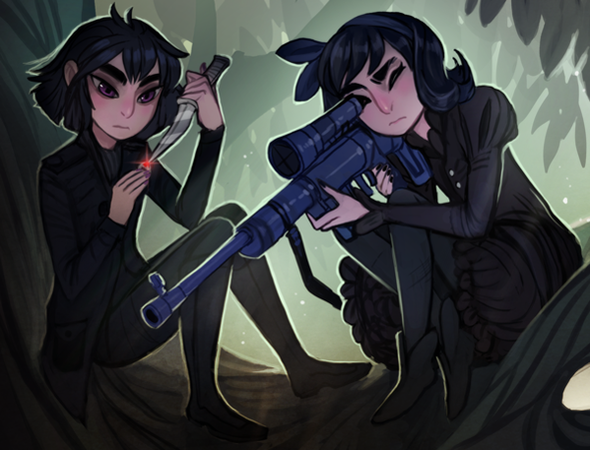 1. Nimona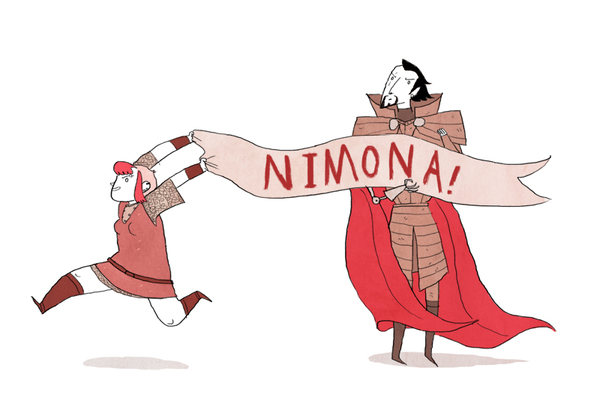 By Noelle Stevenson
Updates every Tuesday and Thursday
Noelle Stevenson's narrative webcomic has only gotten better over the past year, examining morally complex questions that have to do, more than anything, with the rules of war. Okay, so there are also jokes about being able to turn into a shark and about a supervillain ordering pizza to keep his teenage sidekick happy. It's an awesome combination. The plot is tight, the art is a joy to look at, and the comments underneath the comic by its crew of fans are almost as much fun as the story itself. Spider-man might have coined the cliche about great power and great responsibility, but Nimona is pulling that phrase apart and looking at it seriously. (HB)