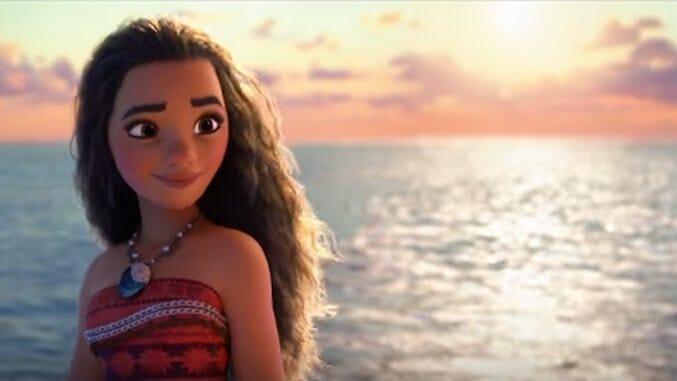 You might be surprised to learn that Roku doesn't just offer movies from other places, but has plenty of great films in its own right. Yep, the same device that many of us use to access our myriad streaming services (and the place that brought us the Daniel Radcliffe Weird Al biopic) has a free, ad-supported wing all its own: The Roku Channel. Offering thousands of free TV shows and movies, including its Roku Originals and access to paid add-ons like every other service under the sun, The Roku Channel primarily finds its value in its ease of access. If you're already using your Roku or Roku TV, hey, those movies are already at your fingertips, on demand. As far as the selection, you can find a surprising amount of horror and Jackie Chan movies, alongside some cheeky categories like "Not on Netflix" and "Knuckle and Chuckles." Good job, Roku curation team.
Here are the 20 best movies on The Roku Channel:
---
1. TerrifierYear: 2016
Director: Damien Leone
Stars: Jenna Kanell, Samantha Scaffidi, David Howard Thornton
Rating: NR
Runtime: 86 minutes
Watch free on The Roku Channel
It's really no easy feat to put together a modern slasher movie with retro inspiration, walking the delicate line between genre parody and loving homage. Too many have tried exactly this and ended up with a result that spends all its time winking at genre tropes, rather than simply delivering the goods. Terrifier is one of the few that at least partially works in the spirit in which it was intended, thanks to its depraved attitude, stylish bloodletting and key central performance. This movie hinges entirely around the quality of David Howard Thornton's performance as "Art the Clown," elevating it from what could be perceived as simply a riff on Stephen King's It to a genuine genre effort of merit. Much of that just boils down to Thornton's terrific facial expressions as Art, and his stellar costuming and design—he is tailor made to be a recurring slasher film character, and had this series first cropped up in 1982, we probably would have seen half a dozen Art the Clown sequels. The rest of the production is on the cheap side—it often feels like they're going for the degraded film stock look of Tarantino's Death Proof, but can't quite pull it off—but there's more than enough gore to satisfy any horror fan's hunger. If killer clowns are your thing, it's essential. —Jim Vorel
---
2. The Blair Witch ProjectYear: 1999
Directors: Eduardo Sánchez, Daniel Myrick
Stars: Heather Donahue, Michael Williams, Joshua Leonard
Rating: R
Runtime: 81 minutes


Watch free on The Roku Channel
Where Scream reinvented a genre by pulling the shades back to reveal the inner workings of horror, The Blair Witch Project went the opposite route by crafting a new style of presentation and especially promotion. Sure, people had already been doing found footage movies; just look at The Last Broadcast a year earlier. But this was the first to get a wide, theatrical release, and distributor Artisan Entertainment masterfully capitalized on the lack of information available on the film to execute a mysterious online advertising campaign in the blossoming days of the Internet age. Otherwise reasonable human beings seriously went into The Blair Witch Project believing that what they were seeing might be real, and the grainy, home movie aesthetic captured an innate terror of reality and "real people" that had not been seen in the horror genre before. It was also proof positive that a well-executed micro-budget indie film could become a massive box office success. So in that sense, The Blair Witch Project reinvented two different genres at the same time. —Jim Vorel
---
3. MandyYear: 2018
Director: Panos Cosmatos
Watch free on The Roku Channel
More than an hour in, the film's title appears, growing lichen-like, sinister and near-illegible, as all great metal album covers are. The name and title card—Mandy—immediately follows a scene in which our hero forges his own Excalibur, a glistening, deformed axe adorned with pointy and vaguely erotic edges and appurtenances, the stuff of H.R. Giger's wettest dreams. Though Red (Nicolas Cage) could use, and pretty much does use, any weapon at hand to avenge the brutal murder of his titular love (Andrea Riseborough), he still crafts that beautiful abomination as ritual, infusing his quest for revenge with dark talismanic magic, compelled by Bakshi-esque visions of Mandy to do her bidding on the corporeal plane. He relishes the ceremony and succumbs to the rage that will push him to some intensely extreme ends. We know almost nothing about his past before he met Mandy, but we can tell he knows his way around a blunt, deadly object. So begins Red's unhinged murder spree, phantasmagoric and gloriously violent. A giant bladed dildo, a ludicrously long chainsaw, a hilarious pile of cocaine, the aforementioned spiked LSD, the aforementioned oracular chemist, a tiger, more than one offer of sex—Red encounters each as if it's the rubble of a waking nightmare, fighting or consuming all of it. Every shot of Mandy reeks of shocking beauty, stylized at times to within an inch of its intelligibility, but endlessly pregnant with creativity and control, euphoria and pain, clarity and honesty and the ineffable sense that director Panos Cosmatos knows exactly how and what he wants to subconsciously imprint into the viewer. Still, Mandy is a revenge movie, and a revenge movie has to satiate the audience's bloodlust. Cosmatos bathes Red (natch) in gore, every kill hard won and subcutaneously rewarding. There is no other film this year that so effectively feeds off of the audience's anger, then sublimates it, releasing it without allowing it to go dangerously further. We need this kind of retribution now; we're all furious with the indifferent unfairness of a world and a life and a society, of a government, that does not care about us. That does not value our lives. Mandy is our revenge movie. Watch it big. Watch it loud. Watch yourself exorcised on screen. —Dom Sinacola
---
4. Requiem for a DreamYear: 2000
Director: Darren Aronofsky


Watch free on The Roku Channel
If you've never seen Requiem for a Dream, you've probably still mitotically absorbed its iconography: the hyper-real confection of close-up images (the whoosh of the syringe, the dilation of a pupil) symbolizing the addict's high; the chest-mounted camera following every tremor of an actor's performance while the world behind the actor's head comes unglued; the breathless start-stop pace director Darren Aronofsky employs, meshing hypnotic reverie with near-intolerable intensity; even Clint Mansell's soundtrack, which has practically become movie trailer shorthand for capital-"E" Epicness. All of it was first a revelation in Aronofsky's cult classic, which follows four people (Ellen Burstyn, Jered Leto, Jennifer Connelly and Marlon Wayans, each in a career-best role) as their lives crunch headfirst against rock-bottom, all shreds of whatever happiness they once knew completely obliterated by heroin, or opioids, or delusions of grandeur, or maybe just modern urban life. Aronofsky's gaze is unflinching, but what's often lost in considerations of the film's influence—of its iconic status almost 20 years later—is how empathetically Aronofsky attempts to climb into his characters' heads, never judging these tragic people's decisions, just hoping that they will someday be able to do better. He knows they won't, and we know that too, but the brilliance of the director's second film is that he was ever able to get us to feel any hope at all. —Dom Sinacola
---
5. Amores PerrosYear: 2000
Directors: Alejandro G. Iñárritu
Watch free on The Roku Channel
Iñárritu's first feature, Amores Perros (or Love's a Bitch), is also his best. Like many of his others, the film weaves together multiple storylines. One sees two young lovers planning to run away together, another a model whose career is cut short when her leg is cut off in a catastrophic car accident, and the last follows a former guerilla terrorist. One of the things that makes Perros such a triumph is its staggering originality. Throughout its two-and-a-half-hour runtime, Iñárritu dares to defy filmmaking conventions by unraveling storylines in a bold, nonlinear fashion, employing a grainy, shaky, low-fi camera technique in multiple scenes, assembling a cast of largely unknown actors, and not shying away from grueling violence. Iñárritu's formal rebellion amounts to something spectacular: A visceral, raw, unflinching meditation on violence. It's ambitious, surprisingly moralistic, attention-grabbing and sharply written. The remainder of Iñárritu's vast filmography can, in some ways, be seen as a ripple of Perros.
---
6. Ip ManYear: 2008
Director: Wilson Yip
Stars: Donnie Yen, Lynn Hung, Dennis To, Syun-Wong Fen, Simon Yam, Gordon Lam
Rating: R


Watch free on The Roku Channel
2008's Ip Man marked, finally, the moment when the truly excellent but never fairly regarded Donnie Yen came into his own, playing a loosely biographical version of the legendary grandmaster of Wing Chung and teacher of a number of future martial arts masters (one of whom was Bruce Lee). In Foshan (a city famous for martial arts in southern/central China), an unassuming practitioner of Wing Chung tries to weather the 1937 Japanese invasion and occupation of China peacefully, but is eventually forced into action. Limb-breaking, face-pulverizing action fills this semi-historical film, which succeeds gloriously both as compelling drama and martial arts fan-bait. —K. Alexander Smith
---
7. Ginger SnapsYear: 2000
Director: John Fawcett
Stars: Emily Perkins, Katharine Isabelle, Kris Lemche, Mimi Rogers
Rating: N/A
Runtime: 108 minutes

Watch free on The Roku Channel
Ginger Snaps is a high school werewolf story, but before you go making any Twilight comparisons, let me state for the record: Where Twilight is maudlin, Ginger Snaps is vicious. A pair of death-obsessed, outsider sisters, Ginger and Brigitte, are faced with issues of maturation and sexual awakening when Ginger (Katharine Isabelle) is bitten by a werewolf. As she begins to become bolder and more animalistic in her desires, the second, meeker sister (Emily Perkins) searches for a way to reverse the damages before Ginger carves a path of destruction through their community. Reflecting the influence of Cronenberg-style body horror and especially John Landis's American Werewolf in London, Ginger Snaps is a surprisingly effective horror movie and mix of drama/black comedy that brought the werewolf mythos into suburbia in the same sort of way Fright Night managed to do so with vampires. It also made a genre star of Isabelle, who has since appeared in several sequels and above-average horror flicks such as American Mary. Even if the condition of lycanthropism is an obvious parallel to the struggles of adolescence and puberty, Ginger Snaps is the one film that has taken that rich vein of source material and imbued it with the same kind of punk spirit as Heathers. —Jim Vorel
---
8. MotherYear: 2009
Director: Bong Joon-ho
Watch free on The Roku Channel
Mother, director Bong's fourth film, sustains his usual themes but skews much darker amid the slapstick. It's driven by Kim Hye-ja's performance as the film's namesake, a seemingly meek and long-suffering figure whose devotion to her only child knows no bounds. Her character (also named Hye-ja) is an herbalist and unlicensed acupuncturist who has raised a mentally disabled son by herself. Do-joon (Bon Win) is an indulgent, infantile 27-year-old who is the village idiot in their provincial town, subjected to mockery and casual violence, yet also prone to drunken antics and misdemeanors. Hye-ja's relationship with her boy exceeds the usual mother-son norms, creepily epitomized in a scene where she tilts a bowl of broth to her son's lips as he stands urinating on a street corner. The smother-love goes into overdrive when Do-joon is jailed for the rape and murder of a local schoolgirl, whose body is found near a bar Do-joon had been kicked of the previous night. More so than Bong's other films, Mother takes the audience's sympathies and expectations to surprising places. You can easily question if the director's caricatures of the town's characters undermine his purpose, or decide that his melodramatic plot twists are too much to sensibly abide. There's no intellectual rigor behind the curtain, as with, say, the Coen Brothers, probably the closest American analogue to Bong's filmmaking style. The whole shebang rides on the whirlwind force of Kim's performance, something no one else is likely to soon repeat. —Steve Dollar
---
9. But I'm A CheerleaderYear: 1999
Director: Jamie Babbit
Watch free on The Roku Channel
In our current climate, it feels strange to have a gay conversion therapy camp serve as the backdrop for a love affair between two young women. Especially now that we know the devastating psychological effects that those practices can have on the people sent to be "changed." But the core message of this late '90s gem is clear: our LGBT+ brothers and sisters were born this way and they deserve love just as much as we do. Luckily for our heroine Megan (Natasha Lyonne), she finds that love with Graham (Clea DuVall), another kid sent by her parents to be converted to heterosexuality. Their connection and chemistry is immediate, given life by the understated and thoughtful performances by the two leads. —Robert Ham
---
10. The Texas Chain Saw MassacreYear: 1974
Director: Tobe Hooper
Stars: Marilyn Burns, Paul A. Partain, Edwin Neal, Jim Siedow, Gunnar Hansen
Rating: R
Runtime: 83 minutes


Watch free on The Roku Channel
One of the most brutal mainstream horror films ever released, The Texas Chain Saw Massacre, based on notorious Wisconsin serial killer Ed Gein, resembles art-house verité built on the grainy physicality of its flat Texas setting. Plus, it introduced the superlatively sinister Leatherface, the iconic chainsaw-wielding giant of a man who wears a mask made of human skin, whose freakish sadism is upstaged only by the introduction of his cannibalistic family with whom he resides in a dilapidated house in the middle of the Texas wilderness, together chowing on the meat Leatherface and his brothers harvest, while Grandpa drinks blood and fashions furniture from victims' bones. Still, The Texas Chain Saw Massacre might not be the goriest horror film ever made, but as an imaginal excavation of the subterranean anxieties of a post-Vietnam rural American populace, it's pretty much unparalleled. Twisted, dark and beautiful all at once, it careens through a wide variety of tones and techniques without ever losing its singular intensity. (And there are few scenes in this era of horror with more disturbing sound design than the bit where Leatherface ambushes a guy with a single dull hammer strike to the head before slamming the metal door shut behind him.) —Rachel Haas and Brent Ables
---
11. Train to BusanYear: 2016
Director: Yeon Sang-ho
Stars: Gong Yoo, Ma Dong-seok, Jung Yu-mi, Kim Su-an, Kim Eui-sung, Choi Woo-shik, Ahn So-hee
Rating: N/A
Runtime: 118 minutes


Watch free on The Roku Channel
Love them or hate them, zombies are still a constant of the horror genre in 2016, dependable enough to set your conductor's watch by. And although I've probably seen enough indie zombie films at this point to eschew them from my viewing habits for the rest of my life, there is still usually at least one great zombie movie every other year. In 2016, that was Train to Busan, a film that has since been added to our list of the 50 Best Zombie Movies of All Time. There's no need for speculation: Train to Busan would undoubtedly have made the list. This South Korean story of a career-minded father attempting to protect his young daughter on a train full of rampaging zombies is equal parts suspenseful popcorn entertainment and genuinely affecting family drama. It concludes with several action elements that I've never seen before, or even considered for a zombie film, and any time you can add something truly novel to the genre of the walking dead, then you're definitely doing something right. With a few memorable, empathetic supporting characters and some top-notch makeup FX, you've got one of the best zombie movies of the past decade. —Jim Vorel
---
12. An American Werewolf in LondonYear: 1981
Director: John Landis
Stars: David Naughton, Jenny Agutter, Griffin Dunne, John Woodvine
Rating: R
Runtime: 97 minutes
Watch free on The Roku Channel


Few directors have ever displayed such an innate tact for combining dark humor and horror the way John Landis does. At the height of his powers in the early '80s, one year removed from The Blues Brothers, Landis opted for a much dirtier, grittier, scarier story that stands as what is still the best werewolf movie of all time. When two travelers backpacking across the English moors are attacked by a werewolf, one is killed and the other infected with the wolf's curse. Haunted by the simultaneously unnerving and hilarious visions of his dead friend, he must decide how to come to terms with the monster he has become, even as he strikes up a relationship with a beautiful nurse played by Jenny Agutter. The film lulls you into comfort with its witticism before springing shocking, gory dream sequences on the viewer, which repeatedly arrive unannounced. The key moment is the protagonist's incredibly painful, traumatic full transformation, set to the crooning of Sam Cooke doing "Blue Moon," which is still unsurpassed in the history of the genre. Legendary FX and monster makeup artist Rick Baker took home the first-ever Academy Award for For Best Makeup and Hairstyling for creating a scene that has given the wolf-averse nightmares ever since. – Jim Vorel
---
13. Red RiverYear: 1948
Director: Norman Jewison
Watch free on The Roku Channel
Broadly considered to be one of the greatest of the genre, Red River is the story of the first cattle drive down the Chisholm Trail and the film that made director Howard Hawks exclaim "I didn't know the big son of a bitch could act!" The big son of a bitch was John Wayne, who stars as Tom Dunson, a stubborn and conflicted man on a mission to start a cattle ranch in Texas. As one would expect from any Western of the mid-20th century, there are a lot of violent "Indians" to fend off; Dunson's love interest is slaughtered along with most of a California-bound wagon train, and in one scene where Dunson and his codger-companion Nadine Groot (Walter Brennan) are in retaliatory combat, Dunson finds one of the Indians is wearing a silver bracelet that had belonged to his own mother. A traumatized boy named Matt Garth (Mickey Kuhn as a child; Montgomery Clift as an adult) who survived the attack on the wagons finds Dunson and Groot and joins them; Dunson basically adopts him (along with the cow he's got with him). Cattle ranch established, along with serious father-son issues. Chaos, stampedes, duels, shifting loyalties-and an unfortunately pat ending in which both men are basically chastened by a woman and forced to remember that they love each other. The other thing that is likely to grate upon the sensibilities of modern viewers is the tacit understanding (whether Hawks deliberately placed it there or whether it happened by default) is the "white guys can take whatever they want" attitude that pervades the minds of the characters. What holds up beautifully is Wayne's fascinating slow fade from strapping man in the prime of life to defeated old guy, placed against Matt's ascendancy. And, of course, some of the most beautiful and evocative scenes of endless skies and endless prairies to be found. —A.G.
---
14. A Scanner DarklyYear: 2006
Director: Richard Linklater
Watch free on The Roku Channel
A Scanner Darkly, Richard Linklater's second animated-over-live-footage film, can be hard to remember without recalling specific circumstances. It hits that deeply, touches that kind of nerve—looks the way everything feels when pumped full of anesthesia for surgery, nothing in any frame still, everything crawling like hallucinated bugs in the film's opening scene. About a future in which the War on Drugs is lost and a new drug named Substance D is sweeping the nation, A Scanner Darkly adapts the Philip K. Dick novel to follow Bob Arctor (Keanu Reeves) as an undercover detective who becomes an addict, the drug splitting his personality into two. Arctor takes D with his friends James Barris (Robert Downey, Jr.) and Ernie Luckman (Woody Harrelson), and things have gotten bad. Those bugs? They're not real, but they're crawling all over him at any given moment. Accordingly, RDJ and Harrelson are not actors who deal in stillness, constantly moving, always some nervous twitch displaying some desperate itch that begs to be scratched. Toss in animation that dances from frame to frame, and we're a long way from the gorgeous Vienna of Before Sunrise or the suburban high school of Dazed and Confused. Still, Linklater masterfully guides each scene to maintain the sense of dread permeating Dick's dystopian work. —Travis M. Andrews
---
15. MoanaYear: 2016
Director: Ron Clements, John Musker
Stars: Auli'i Cravalho, Dwayne Johnson, Rachel House, Temuera Morrison, Jemaine Clement, Nicole Scherzinger, Alan Tudyk
Runtime: 107 minutes
Watch free on The Roku Channel
During the initial meeting between the title character and the demi-god Maui (Dwayne Johnson), Moana (Auli'i Cravalho) protests that she is not a princess. His response? "If you wear a dress and you have an animal sidekick, you're a princess." By the time the closing credits roll, the audience has the answer to this particular dispute—they are both right. Moana both embraces and transcends the traditional—and by that, I mean, Disney-fied—"princess film." After all, dress and sidekick aside, as the daughter and heir of a tribal chief, Moana is, inescapably, a princess. But that does not mean she's a "Disney princess." Moana may not be the first film from the House of Mouse to celebrate the grit, will and perseverance of a female lead, but it is the first to fully shed the less inspiring baggage of the traditional princess crew. This particular Hero's Journey comes refreshingly free of male love interest, and Moana's success or failure rests squarely on her shoulders. The visual rendering is as lush and rich as its subtext, and the music is everything one hopes from Lin-Manuel Miranda. But ultimately, it's the blend of character and quest—infused throughout with an overriding warmth—that makes Moana impossible to resist. —Andy Crump
---
16. Frozen IIYear: 2019
Director: Chris Buck, Jennifer Lee
Stars: Kristen Bell, Idina Menzel, Josh Gad, Jonathan Groff
Runtime: 103 minutes
Watch free on The Roku Channel
There's a bit of diminishing returns with the sequel to Frozen, the aching feeling that this exists not for any compelling narrative or artistic reasons but because Disney didn't feel like leaving an easy billion dollars on the table. To the studio's credit, though, it didn't have to be this good; almost anything with the name "Frozen II" and Anna and Elsa on the poster would've been an instant smash hit. Frozen II expands on the original in a way that makes sense, and doubles down on what made it work: extravagant showtunes and dazzling computer animation.—Garrett Martin
---
17. Man of Tai ChiYear: 2013
Director: Keanu Reeves
Stars: Keanu Reeves, Tiger Chen, Iko Uwais, Karen Mok, Simon Yam
Rating: R
Runtime: 106 minutes
Watch free on The Roku Channel
It's still a phrase that lodges in the throat: "Director: Keanu Reeves." But for anyone who left John Wick loose-limbed and exhausted due to the sheer grace of Reeves' action chops, it should come as absolutely no surprise that the man—the one and only Neo—can direct the fuck out of a martial arts movie. With little frills, barely a plot, a Tai Chi phenom in Tiger Chen (who also served as Reeves' teacher and, for Kill Bill, Uma Thurman's stunt double), a strong woman character who seems smarter than all the 'roided-out dudes beating each other senseless surrounding her, and Reeves' ever-present sonic mangling of the English language, Man of Tai Chi is pretty much exactly what the title suggests: An exhilarating, inertial obsession both with movement as art as power and with those who wield it inimitably. Testament to Reeves' intelligence as a self-didact who just wants to do right by those folks who put their trust in him over the course of his many-decade career, Man of Tai Chi is exactly what you most hoped for when you first saw who directed it. That it's awesome is surprising—and it's even better for that.—Dom Sinacola
---
18. Rabbit HoleYear: 2010
Director: John Cameron Mitchell


Watch free on The Roku Channel
While some subjects seem absolutely natural to film, others are just the opposite. The death of a child is so personal and so interior that it's ill-suited to a form that allows us to see what characters are doing but never get inside their heads. But that's the challenge confronted by Rabbit Hole. Eight months after their son Danny is killed in a car crash, Howie (Aaron Reckhart) and Becca (Nicole Kidman) are still living one day at a time with their grief and struggling to return their lives to anything approximating normalcy. Howie turns to a support group for other parents of deceased children, eventually taking up smoking pot with a woman there in order to cope with reality, while Becca begins following around the teenager who accidentally killed her son, eventually confronting him when it becomes obvious what she's doing. Rabbit Hole is unsurprisingly subdued, but it's a remarkable tone for director John Cameron Mitchell, whose previous films Hedwig and the Angry Inch and Shortbus wouldn't imply he had something like this in him. Mitchell lets his stars control the picture, and they bring out a full range of emotion with particularly great performances by Eckhart and Dianne Wiest who plays Becca's mother. These performances give the film the intensity of a Cassavetes picture but with a more controlled director who gives every frame of the movie thematic potency. That may sound heavy-handed, but it reflects the viewpoints of Rabbit Hole's two distraught parents, who are in fact seeing every aspect of their lives shaded by their son's death—whatever they do, the inescapable loss follows them around. It's a beautiful tribute to those coping with loss and trying to make sense of the world. —Sean Gandert
---
19. The ExorcistYear: 1973
Director: William Friedkin
Stars: Linda Blair, Ellen Burstyn, Max von Sydow, Jason Miller, Lee J. Cobb
Rating: R
Runtime: 122 minutes


Watch free on The Roku Channel
The Exorcist is a bit of a safe pick, but then you wrestle with whether any other film on this list is more disturbing, more influential or just plain scarier than this movie, and there simply isn't one. The film radiates an aura of dread–it feels somehow unclean and tilted, even before all of the possession scenes begin. Segments like the "demon face" flash on the screen for an eighth of a second, disorienting the viewer and giving you a sense that you can never, ever let your guard down. It worms its way under your skin and then stays there forever. The film constantly wears down any sense of hope that both the audience and the characters might have, making you feel as if there's no way that this priest (Jason Miller), not particularly strong in his own faith, is going to be able to save the possessed little girl (Linda Blair). Even his eventual "victory" is a very hollow thing, as later explored by author William Peter Blatty in The Exorcist III. Watching it is an ordeal, even after having seen it multiple times before. The Exorcist is a great film by any definition. —Jim Vorel
---
20. The ApartmentYear: 1960
Director: Billy Wilder
Stars: Jack Lemmon, Shirley MacLaine, Fred MacMurray
Rating: NR
Runtime: 125 minutes


Watch free on The Roku Channel
Filmmaker Billy Wilder had perhaps one of the greatest, most diverse track records in film history from 1944 to 1960. In this period, he tackled an Oscar-winning drama about alcoholism (The Lost Weekend), two well-regarded film noirs (Double Indemnity, Sunset Boulevard), a war drama (Stalag 17), two light-hearted rom-coms (Sabrina, Seven Year Itch) a gripping murder-mystery (Witness for the Prosecution) and perhaps the funniest American movie of all time (Some Like It Hot). Yet, of all these golden credits, one Wilder's most beloved and memorable achievements was 1960's The Apartment. Jack Lemmon plays C.C. Baxter, an ambitious office worker who, desperate to climb the corporate ladder, allows his bosses to use his apartment to carry on discreet affairs with their mistresses. Things get complicated, however, when he discovers that his office crush, quirky elevator operator Fran Kubelik (Shirley MacLaine), is one of his bosses' mistresses. While it actually gets quite dark at times, The Apartment strikes a perfect balance between laugh-out-loud comedy and emotionally honest drama. Following the career highlight that was his drag-heavy performance in Some Like It Hot, Lemmon here proves that he can play the low-key, straight man with equal dexterity. Likewise, MacLaine's charming portrayal as the damaged, yet lovable Kubelik would provide the model for manic pixie dream girls for years to come. —Mark Rozeman