102 of the Best Craft Lagers, Blind-Tasted and Ranked
Photos by Annie Black/Jim Vorel
Drink
Lists
craft beer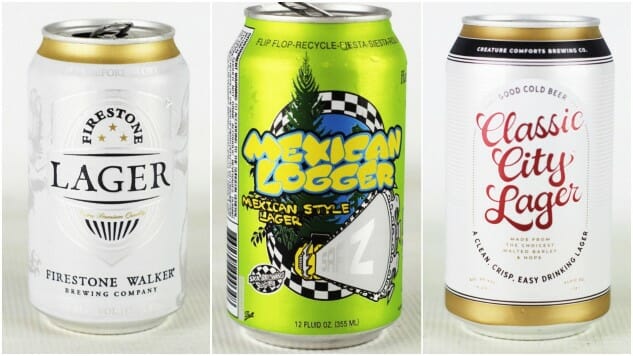 This list is part of a Paste series of bottom shelf liquor and craft beer style tastings. Click here to view all entries in the series.
There was a time, when I was first making initial explorations into the world of craft beer, that seemingly the entire "better beer" industry defined itself through opposition to a word like "lager." No, they were never referring to the likes of doppelbock, or märzen, or even a proper pilsner. This wasn't an industry built on offering an alternative to baltic porter. But generic "lager"? That style of beer into which you'd lump the biggest offerings from Budweiser, Miller and Coors? Opposition to that particular corner of "lager" was simply a given back then, in the 1990s and 2000s. Craft beer styles were defined by the ways they differed from those "fizzy, yellow beers."
How things change, right?
As the growth of the craft beer segment grinds to a standstill, and overall beer consumption continues to fall, craft breweries have been forced to confront a reality they once would have balked at: They need to consider producing ALL beer styles that are potential money makers. And perhaps contrary to expectation, one of those styles is boring old "lager." Not pilsner. Not "golden ale." Just "lager." Because as it turns out, there are still lovers of basic, crisp lagers out there, and there are even ones out there willing to pay "craft beer" prices for craft-produced lager. As a result, many craft breweries that once viewed lagers as an impossibility now view them as potential areas of growth, and the number of increasingly similar "BREWERY NAME Lager" offerings on store shelves have exploded.
A fair share of credit belongs to the likes of Founders Brewing Co. (with their Solid Gold lager) for helping to prove that this market existed, and then turning it into a huge part of their business within the course of a year. Other craft breweries pounced on the nascent trend, figuring out a few things in the process. For example:
— You can produce a beer that is more or less a German or Czech pilsner, but if you simply label it as "lager," it opens up a whole new market of consumers who exist on the fringe of traditional "craft" styles. These consumers, who might be afraid to try a craft pilsner, find "lager" much more palatable.
— Likewise, if you've always loved a well-made helles lager, it's a prime style to produce and label as your simple "lager."
— LIKEWISE, you can label just about anything as "Mexican lager" and get away with it, in a tacit admission that those words really don't mean anything in particular.
What that means for us, dear readers, is that in 2019, simply putting "lager" on your can of craft beer can imply a surprisingly wide range of styles. But setting aside all the terminology and labels, who are making some of the best? As always, we turn to blind tasting to find out.
---
A Note on Beer Acquisition
As in most of our blind tastings at Paste, the vast majority of these lagers were sent directly to the office by the breweries that choose to participate, with additional beers acquired by us via locally available purchases and the occasional trade. We always do our best to reach out to breweries we're aware of that make exemplary versions of particular styles, but things do slip through the cracks. We apologize for a few significant omissions that we couldn't acquire, either due to seasonality or market shortages. There will never be a "perfect" tasting lineup, much as we continue to try.
---
Rules and Procedure
– This is a tasting of craft lagers, largely determined by how the breweries chose to label their products. To whit: Nothing labeled as "pilsner" was accepted, as we've already blind-tasted pilsners multiple times. Likewise, we accepted nothing labeled "Vienna lager," "amber lager" or "red lager." We also accepted zero fruited lagers of any kind. We did accept helles lagers, as this style accounts for many American craft beers that are simply labeled "lager." As always, when in doubt, we simply allow a brewery's marketing to define a beer's style, and expect them to stick to the designation they've chosen.
– There was an ABV limit of 6%.
– There was a limit of two entries per brewery. The beers were separated into daily blind tastings that approximated a sample size of the entire field.
– Tasters included professional beer writers, brewery owners, brewmasters and beer reps.
– Beers were judged completely blind by how enjoyable they were as individual experiences and given scores of 1-100, which were then averaged. Entries were judged by how much we enjoyed them for whatever reason, not by how well they fit any kind of preconceived style guidelines. As such, this is not a BJCP-style tasting.
---
The Field: Lagers #102-31
Although we've certainly conducted larger overall tastings than this one, lagers proved to be a particularly difficult field to advance from, owing to the fact that we ultimately ranked only the top 30 entries. Beyond ameliorating the obvious difficulty in writing even that many blurbs in this particular beer style and making sure they sound distinctive, it also has the benefit of making the top 30 a particularly strong crop of beers, representing more or less the top 30 percent of entries.
Suffice to say, as a result, there are plenty of solid lagers here in the field that were just barely edged out by beers that were ultimately quite similar. Unsurprisingly, this was a style where shades of grey tend to take on greater than usual significance, as many of these cans (and they're almost all cans) are striving to achieve almost exactly the same profile.
As always, the beers here in the field are simply listed in alphabetical order, and as such they are not ranked. I repeat: These beers are not ranked.
Atwater's Lager
Beachwood Brewing Hayabusa
Boulevard Brewing ¡Vamos! Mexican-Style Lager
Breakside Brewery Export Lager
Cape May Brewing Co. Lager
Cerebral Brewing Inhabited Form
Cerebral Brewing Tactical Maneuver
Cigar City Tampa-Style Lager
Coelacanth Brewing Old Glory American Pale Lager
Daredevil Brewing Co. Helles
Daredevil Brewing Co. Race Day
Deep Brewing Co. Shallow End
Deschutes Pacific Wonderland Lager
Due South Brewing Co. Coastline Lager
Figueroa Mountain Light Lager
Final Gravity Brewing Co. Lakeside Lager
Flying Fish Brewing Co. Offshore
Fonta Flora Brewery Lake James Life
Founders Brewing Co. Solid Gold
4 Hands Brewing Co. Full Life
Goose Island Natural Villain
Hardywood Park Richmond Lager
Highland Brewing Co. Give 'em Helles, Katie!
Hi-Wire Brewing Aerialist Spring Lager
Indeed Brewing Co. Mexican Honey
Joseph James Brewing American Flyer
KC Bier Co. Helles Lager
Lagunitas Lagur Summer Lager
Lift Bridge 93X Brotherhood
Lion's Tale Brewing Co. Boundary Waters
Lone Tree Brewing Co. Mexican Lager
The Lost Abbey Farmhouse Lager
Mill Creek Brewing Co. Landmark
New Oberpfalz Brewing Helles
NoDa Brewing Co. Layover Lager
Odell Brewing Co. Colorado Lager
One World Brewing Cackaleichtbier
Point Beer Special Lager
Prison City Brewery Crispy Boys /w Jasmine Rice
Proof Brewing Co. Lager
Red Truck Beer Co. Truck Stop
Resident Culture Brewing Co. Lo-Fi Local
Reuben's Brews Helles
Reuben's Brews Mexican Lager
Samuel Adams Sam '76
SanTan Brewing Co. 1920 Lager
Seedstock Brewery Premium Czech Lager
Southern Prohibition Brewing Light
Spiteful Brewing Spiteful Lager
Station 26 Brewing Co. 303 Lager
Steel String Brewery Dad Fuel (Honorary "Best lager title" award)
Stone Brewing Tropic of Thunder
Stony Creek La Garza Laid Back Lager
Sun King Brewery Pachanga
Surly Brewing Co. Hell
SweetWater Guide Beer
Thirsty Dog Brewing Co. Heaven and Helles
Thirsty Dog Brewing Co. Labrador Lager
Threes Brewing What Might Have Been
Two Brothers Brewing $100 Cab Ride
Two Roads Brewing Cruise Control Helles Lager
Urban Chestnut Brewing Co. Urban Underdog
Urban Chestnut Brewing Co. Zwickel
Urban South Brewery Paradise Park
Variant Brewing Co. Lumen
Von Trapp Brewing Helles
Warped Wing Brewery Flyer Red American Lager
Warped Wing Brewery Trotwood
Wild Heaven Beer Standard Deluxe
Wiley Roots Brewing Co. Local Beer German-Style Helles Lager
Woodland Farm Brewery The Old Main
Wormtown Brewery Mass Whole Lager
---
The Finals: Lagers #30-1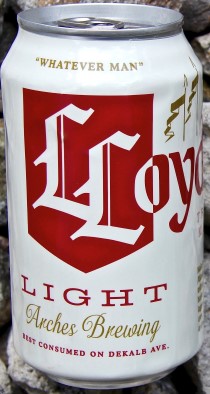 30. Arches Brewing Lloyd's Light Lager
City: Hapeville, GA
ABV: 4.1%
The verdict: Arches, located just outside Paste's Atlanta backyard, is a brewery that has made lagers a definite focus of the business, so it's no surprise to see them land within the ranked portion of the list. Their "light lager" is light in name and ABV, but not in flavor—nor would you really mistake it for being this brewery's attempt to brew a classic American adjunct lager. A fair amount of noble hop presence keeps things interesting, while complemented by slightly bready malt. This one is smooth of texture and fairly creamy—perhaps a tad undercarbonated for the style—but stands out also for being extremely dry, even among a field of beers that are supposed to be dry. That, coupled with the low ABV, make for quite the guzzler.

---
29. Avery Brewing Co. Lager
City: Boulder, CO
ABV: 5%
The verdict: This offering from Avery is one of the tasting's better approximations of basic old "American lager," a style that had a bit of a rough go when competing against more flavorful German helles lagers, or beers that had more in common with pilsner, despite simply being labeled "lager." Still, there's a place for subtle lagers like this one from Avery, which goes very light on the crackery malt, complementing it with just a hint of vanilla-like sweetness. Clean, crisp and refreshing, with low residual sugar and low bitterness, this beer is neutral by design, and free from any potential flaws. It's just a solid lager; an uncomplicated "food beer" that would wash down a handful of pretzels quite nicely. Sometimes, that's all you need.

---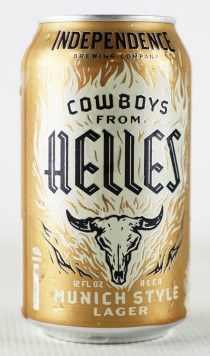 28. Independence Brewing Co. Cowboys From Helles
City: Austin, TX
ABV: 4.5%
The verdict: Independence describes this beer as a Munich-style helles, but it almost presents a bit more "American" to us than German, with a pleasantly hoppy (but not too bombastic) profile that trends toward piney notes and a bit of light resin. They may indeed by noble hops, but they've captured a bit more of the "woodsy" characteristics that those varietals sometimes have than the floral/spicy notes you see more often in German or Czech pilsners. Otherwise light of body and easy drinking, with light hop-derived bitterness, this lager primarily stands out for having a subtly different hop profile from a lot of the other beers that are trying to mirror it. For us, it works.

---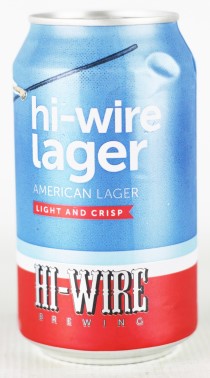 27. Hi-Wire Brewing Lager
City: Asheville, NC
ABV: 4.6%
The verdict: Hi-Wire's Lager, a somewhat underappreciated entry in the brewery's year-round portfolio, is a good example of the sort of lager in this tasting that some breweries would simply label as their pilsner. This one isn't extremely assertive in terms of hop presence, but it's certainly there—noble hop florals and a perfumey note, with a crisp backbone of 100 percent pilsner malt. It does, however, dial back the attendant bitterness to such an extent that perhaps "lager" is indeed the right thing to call it after all. Regardless, this solid quasi-pils, which one tasting sheet calls "a little bit Old World, in a good way," retains the sort of balance you're hoping for.

---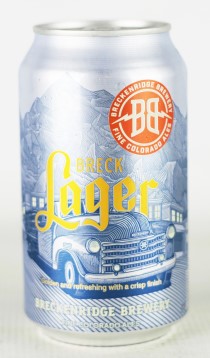 26. Breckenridge Brewery Breck Lager
City: Littleton, CO
ABV: 4.5%
The verdict: The AB InBev-owned Breckenridge Brewery seems to play down the hop presence in this "standard American lager," mentioning only "subtle hop character," but in reality it's a bigger player in the overall flavor profile than you'd probably be expecting. Indeed, it works nicely—hints of pine and grapefruit zest are balanced nicely with crisp, crackery malt, for one of the tasting's better pure "American lager" profiles. It does a good job of not losing sight of its inherent "lagery" nature, while using what we're assuming are American hop varietals. All in all, it's quite nice, and likely underrated in Colorado thanks to the brewery's ownership.

---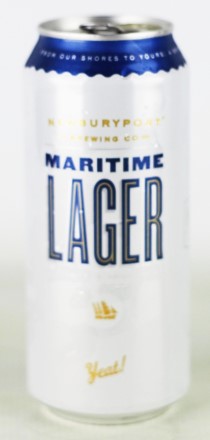 25. Newburyport Brewing Co. Maritime Lager
City: Newburyport, MA
ABV: 4.9%
The verdict: This nicely balanced Munich helles has a number of things going for it—enough of a hop presence to remark upon, and enough malt structure to let you know it's there. Malt is slightly on the grainy/toasty side of the spectrum, with hops that add a subtly fruity note, with touches of pine. The almost berry-like fruitiness, combined with pine/grass give a slight impression of "juniper berry" that we enjoyed, and helped this particular lager stand out. Still, all of these individual notes are on the subtle side—this is a lager with enough flavor, but not one trying to get bombastic about it. Regardless, we could easily put down 16 oz of this anyday.

---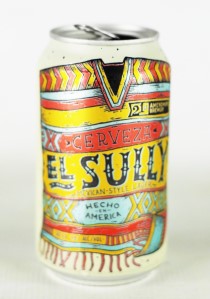 24. 21st Amendment Brewery El Sully
City: San Francisco, CA
ABV: 4.8%
The verdict: This beer, like a good number of others in this tasting, is classified as "Mexican lager," but that category really has no particular definition. Mexican lagers can echo the German helles, vienna lager, dunkel or pilsner styles that inspired them, or they can be more in the mold of American adjunct lagers. This one is somewhere pleasantly inbetween, a mildly hoppy, slightly perfumey and spicy lager that isn't terribly distinctive, but was appreciated across the board for its solid execution. Its nice nose hints at a bit of fruity hop complexity, while soft, corny sweetness backs it up on the palate. Would it be good with a wedge of lime? Almost certainly, but the same could be said for a lot of these beers. Regardless, El Sully drinks just fine on its own.

---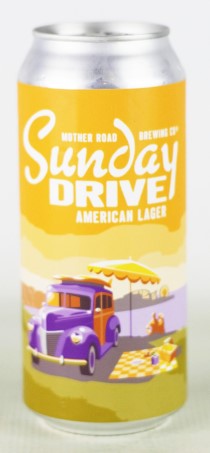 23. Mother Road Brewing Co. Sunday Drive
City: Flagstaff, AZ
ABV: 5.5%
The verdict: I think I can say with no reservations that this was the strangest lager in the entire tasting, in terms of what the can describes it as vs. what is actually delivered. We were shocked to find after the reveal that Mother Road describes this beer as simply an "American lager," given the prodigious hop presence that is actually involved. At the very least, we expected to find it described as "hoppy lager," but the can mentions hops only in passing. Suffice to say, don't buy a can of this expecting it to be a stand-in for your usual High Life, because the hop presence here is greater than in some pale ales or IPAs. And guess what? It's a good thing! Throughout this tasting, we were fairly critical toward some lagers that displayed intense American hop aromatics or flavors, but then along came Sunday Drive to change our minds. This one explodes on the nose with lemon and orange essential oils, followed by fresh grass clippings. It drinks very easily, retaining a faint edge of bitterness, but it seems like nothing quite so much as a beautifully made modern pale ale. Drinking it, I was reminded of some of my favorite IPAs from the likes of Maine Beer Co. Which is all to say: This is absolutely a strange outlier in this lager tasting, but it is a lager, and we do quite enjoy drinking it. But really, it should be labeled as "hoppy lager" at the very least. Otherwise, nicely done.

---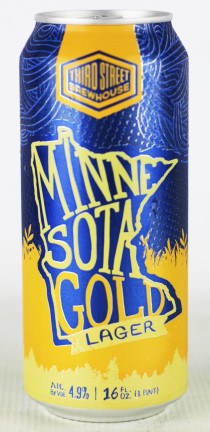 22. Third Street Brewhouse Minnesota Gold
City: Cold Spring, MN
ABV: 4.9%
The verdict: Minnesota's Third Street isn't a brewery that gets a lot of attention on the national stage, but we've come to expect them to be a sleeper when it comes to lager tastings in particular. They placed #2 out of 55 the last time we blind-tasted Octoberfest/marzen beers, and they can usually be expected to knock German-style lagers out of the park. Suffice to say, we're not surprised they have a solid, generic "lager" as well. This one is classical American all-malt lager, with a twist of additional character—wheaty and bready on the palate, not unlike an American wheat ale, with a twist of lemon citrus that cuts through the yeast/doughy quality. It's funny to consider that a beer with a name like "Grain Belt," already exists, because it would have been a perfect alternate name for Minnesota Gold. That's exactly how it tastes.

---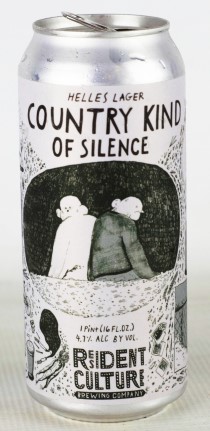 21. Resident Culture Brewing Co. Country Kind of Silence
City: Charlotte, NC
ABV: 4.75%
The verdict: This rather fancifully named lager (almost sounds like an R.E.M. song)* is classified as a helles, but reminds us a bit of a Czech pilsner—herbal, buzzy and slightly dank in its hop impressions, which gives is a slight hint of 420 on the nose. On the malt side, it's slightly sweet and smooth in terms of mouthfeel, with a subtle dankness and spice notes that carry on throughout. There weren't many other lagers in the tasting with this particular sort of profile, which probably helped Country Kind of Silence stand out in a favorable way. Also: The longer we stare at this label, the less sure we are of what exactly we're looking at.
*Turns out we were right that this is a music reference, but it's from a lyric by singer-songwriter Bill Callahan, off the album Dream River.
---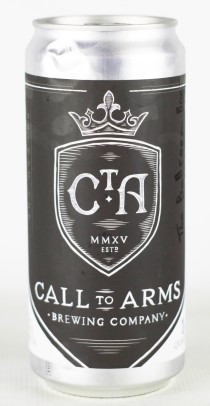 20. Call to Arms Brewing Co. Ballroom Beer
City: Denver, CO
ABV: 5%
The verdict: This is another one of those self-described "American lagers" with a surprising amount of noble European hop character to them, especially for a beer with a name that is playing off Coors Banquet. Regardless, the nose on this one is really quite pleasant—floral and perfumey, fresh and inviting. Malt balance is minimal, leaning toward the crackery side, with a very light mouthfeel—hops are driving most of the aroma and flavor, although it's not as if this is an IPL or something. Still, in comparison with a Coors, you'd certainly find it an infinitely more inviting prospect.

---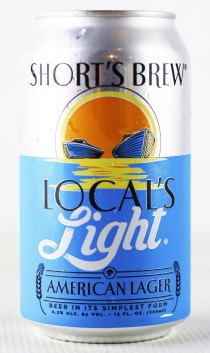 19. Short's Brewing Co. Local's Light
City: Bellaire, MI
ABV: 5.2%
The verdict: This beer was apparently designed way back in 2004 to be "beer in its simplest form," although no well-made lager is really a thing of total simplicity. This one is just subtle enough to make it memorable—subtly sweet, devoid of bitterness and with the barest hint of hard-to-place fruitiness, which one taster insisted reminded him of watermelon. Regardless, this lager's deft transition from subtle sweetness to dry finish makes it inherently quaffable and refreshing—a better version of mass-market American lagers, to be sure. Short's is known for a portfolio of novel and adventurously flavored beers, but this solid lager is hiding right in plain sight.

---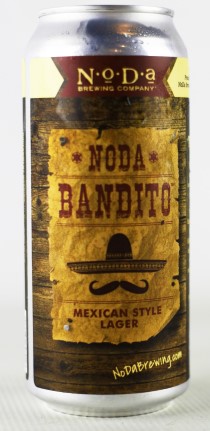 18. NoDa Brewing Co. Bandito Mexican Lager
City: Charlotte, NC
ABV: 4.9%
The verdict: This Mexican lager from NoDa seems to represent a good meeting point between the American adjunct lager and the style's Germanic ancestry. On the nose, we get a little bit of florals that could be noble hop-derived, but unlike some of the other lagers in this tasting you're not going to be mistaking it for a true pils. On the palate, corny sweetness works well against a profile of floral hops and slightly "flinty" minerality, leading to a dry finish. It strikes us as versatile and adaptable, which is what these basic lagers are really supposed to be.

---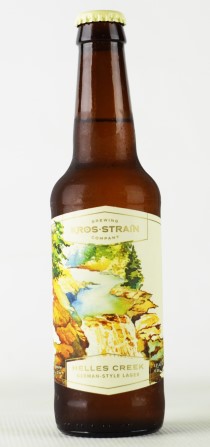 17. Kros Strain Brewing Helles Creek
City: La Vista, NE
ABV: 4.8%
The verdict: It seems like some lager drinkers are divided on just how much they want the grain and yeast character of a lager to express themselves, but we're all for it. This helles from Kros Strain really highlights the malt side of the spectrum, coming off as particularly grainy, bready, doughy, like you're a farmer in a rural pastiche, chewing on a strand of wheat. These are yeast-driven flavors, not unlike you'd find in an American pale wheat ale, sans the accentuated fruitiness, and it makes for a lager that really feels like it has a significant degree of backbone. Subtle sweetness only accentuates this. Although the vast majority of these lagers can be found in the 4.5%-5.5% ABV range, these kinds of flavors make examples like Kros Strain's feel more substantial than most.

---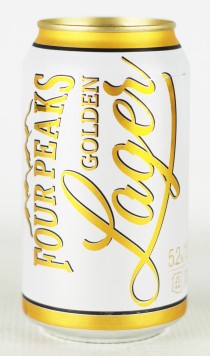 16. Four Peaks Brewing Co. Golden Lager
City: Tempe, AZ
ABV: 5.2%
The verdict: It seems oddly fitting that in this tasting of "craft" lagers, two AB InBev-owned breweries found their way into the ranked portion of the list, both producing superior lagers to anything coming out of their parent company's flagship line. And indeed, you could totally pass off this Golden Lager as a Budweiser product, and it would rightly receive praise for how immaculately made it is. "Ultra clean," according to one score sheet, this beer is just easy-drinking to the absolute max. Smooth in texture, crisp in malt flavors and with an enjoyably prickly and perfectly dialed-in level of carbonation, there's nothing here not to like. This is not a beer that is trying to win you over with big flavors, beyond a wisp of crackery malt. It's just immensely refreshing and drinkable, and you get the sense this is exactly what it was meant to be.

---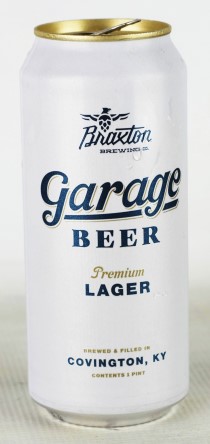 15. Braxton Brewing Co. Garage Beer
City: Covington, KY
ABV: 4%
The verdict: This humble "garage beer" from Kentucky's Braxton is similar in terms of profile to the Kros Strain lager that preceded it—particularly grainy, wheaty, and bready in character, with plenty of yeast-derived doughiness. It also has a bit of lemon citrus running through things, which helps to cut that "loaf of bread" maltiness. It's particularly impressive, in this case, just how much flavor Braxton was able to cram into a 4% ABV frame. Even in a field of American lagers, most of the entries don't dip quite that low in terms of ABV, and to be able to compete with beers that might be almost 2 percent stronger is a nice accomplishment in and of itself.

---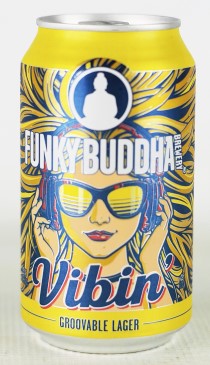 14. Funky Buddha Brewery Vibin'
City: Oakland Park, FL
ABV: 5%
The verdict: I must point out that calling a beer "grooveable" lager seems like we are definitely running out of synonyms for "drinkable" or "crushable," but I certainly can't argue with the lager in this can. Funky Buddha has produced a very nice, well-rounded lager here, with a fuller body and more complete profile than many of the others. Smooth texture and substantial malt sweetness form the backbone for traces of herbal noble hops and a semi-dry finish. Overall, this feels like a bigger, slightly more assertive example of the style, but still well within the parameters of American or helles lager. Solid all around.

---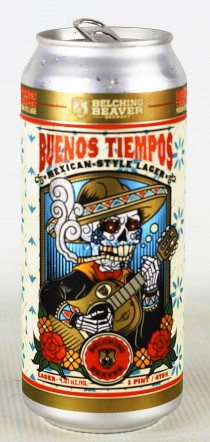 13. Belching Beaver Brewery Buenos Tiempos
City: Oceanside, CA
ABV: 4.8%
The verdict: One of the interesting themes of this tasting ultimately became getting more subtlety and character than expected out of beers labeled as "Mexican lager." You never quite know how a brewery will define a nebulous term like that one, but Belching Beaver's response was to make this lovely, beautifully German-inflected lager. This one is subtle across the board, with some nicely biscuity/bready malt that is well supported by delicate floral hop notes. Very soft on the palate, with a lightly creamy texture, this one certainly stands out in terms of mouthfeel as well. All in all, Buenos Tiempos is beautifully composed, and I have a feeling that on another day this could easily have been a top 10 finisher.

---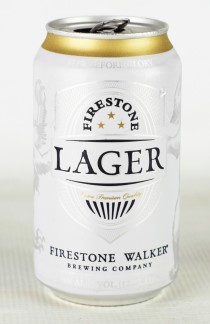 12. Firestone Walker Brewing Co. Lager
City: Paso Robles, CA
ABV: 4.5%
The verdict: Readers don't always necessarily understand what a beer writer means when he uses a word like "clean" to describe a beer—it's not that the opposite is "dirty," the opposite is more like "muddled." When we say "clean," we're referring to lagers like this one from Firestone Walker—crisp, precise and well-defined, where each flavor can be easily singled out for appreciation. Firestone's goal was presumably to create something quite light and thirst-slaking, with just enough character to keep it interesting, and that's what they did. Lightly hoppy, with floral noble hop bitterness that is met by a slight minerality and crisp malt, this finishes dry and quenching. Light of body, it feels like a beer for 20 oz serving sizes.

---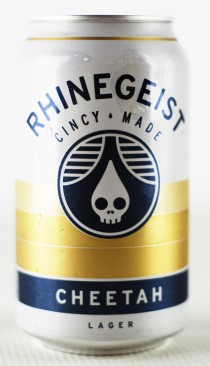 11. Rhinegeist Brewery Cheetah
City: Cincinnati, OH
ABV: 4.8%
The verdict: Rhinegeist is a brewery that excels at making accessible, drinkable core styles, so it stands to reason that they'd be putting out a solid standard lager. This one is a winner in the "less is more" approach to lager design, favoring balance and simplicity over assertiveness. Ever-so-slightly doughy, with a bit of corny sweetness and enough body to seem on the more substantial side of the spectrum, it has minimal bitterness and drinks extremely easily. One taster, who was absolutely paying this beer a compliment, called it "High Life style," and we stand by that. This is pretty close to the platonic ideal for an American-style light lager—most of the beers that finished higher than this in the ranking had more of a German character to them, so kudos to Rhinegeist for bringing an American-style lager to this level.

---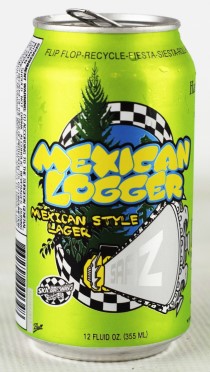 10. Ska Brewing Mexican Logger
City: Durango, CO
ABV: 5.2%
The verdict: You could say that Mexican Logger was one of the beers that helped usher in the modern craft lager era, and it still holds up today. This one has some expressive noble hops on the nose, although the presence of Saaz is notably different from the floral/potpourri notes you get in a lot of the German-inspired beers. This is more of a piney, herbal, slightly dank lager, which pairs nicely with a lightly sweet, corny malt body. Certainly, compared to the major brand "Mexican lagers" on store shelves in the mold of Corona, Ska's example sets itself apart as being significantly more hop-forward and assertive, but it also finds a nice middle ground between those imported Mexican lagers and your average craft Czech pilsner.

---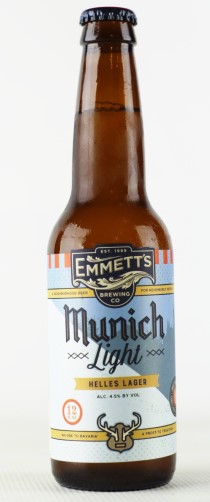 9. Emmett's Brewing Co. Munich Light
City: Palatine, IL
ABV: 4.5%
The verdict: Emmett's isn't a brewery we've seen represented in any previous Paste blind tastings, but after sampling this beer we're not surprised to find out it won GABF gold back in 2016. This is a true Munich-style helles, albeit one with perhaps a bit more hops than you'd expect out of a beer without it being labeled as pilsner. Still, the nose is absolutely lovely: Perfumey notes of fresh flowers and hints of spice, with an undercurrent of crackery malt. Could you get away with calling this beer a pilsner? Sure, but we're not holding that against it. Clean, crisp and nicely hopped, it strikes an excellent balance between drinkability and assertiveness.

---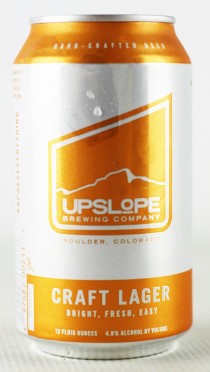 8. Upslope Brewing Co. Craft Lager
City: Boulder, CO
ABV: 4.8%
The verdict: I hesitate to call any of these beers "simple," but simplicity is really paramount to Upslope's lager. There's not really anything fancy going on here. It's not particularly hop forward, although there's a hint of floral notes there. It's not overwhelmingly flavorful or super assertive. It's just really lovely and composed. You get hints of breadiness and a touch of yeastiness on the malt side of things, supported by light, barely there hops, and the slightest hint of bitterness. Finish is dry, short, and ephemeral. You take a sip, you enjoy it, and you immediately reach for another sip. One can disappears, and you reach for another. It's just that sort of beer. This is about as good as "American lager" gets.

---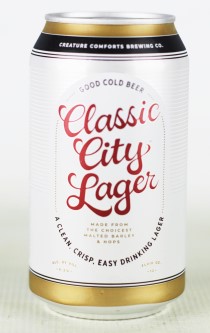 7. Creature Comforts Brewing Co. Classic City Lager
City: Athens, GA
ABV: 4.2%
The verdict: Classic City Lager feels like one of those beers that is subtly aimed at converting resident BudMillerCoors drinkers into becoming life-long craft beer drinkers. The simple "lager" label says "I am comfortably familiar," but on the palate this beer is plenty complex, balancing hints of wheaty/crackery malt with a twist of lemon citrus and the buzz of noble hop spice. It's a tad more subtle than "craft pilsner," but it's not too far off, either. And at only 4.2% ABV, a can of this lager goes down extremely easily. It begs to be taken to all the occasions you're thinking of—the beach, the tailgate, etc—but its hints at a deeper world will ruin the likes of Bud Light for any drinker that tries to transition back afterward. You're going to want to see how much further the rabbit hole goes.

---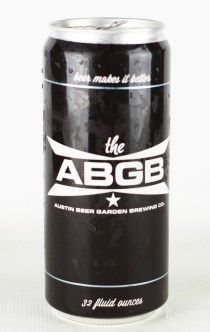 6. Austin Beer Garden Brewing Hell Yes Helles
City: Austin, TX
ABV: 4.5%
The verdict: The name of this beer is appropriate, because "hell yes" is whatever we say at the Paste office when a crowler of German lager arrives from Austin Beer Garden Brewing. These guys, ABGB for short, are the most masterful all-around brewers of German-style lagers in the U.S., having won gold medals in three different styles of pilsner at GABF in the last few years—plus helles as well, which is simply absurd. Predictably, this offering is delicious, although you'd be forgiven for being absolutely certain it was a pilsner, thanks to the hop rate. The nose is beautiful; a complex bouquet of floral and herbal hop notes, which contribute a firm degree of bitterness on the palate that is absent in a lot of these lagers. Hell Yes Helles is a more stately, elegant beer than some of the easier-drinking lagers that surround it on both sides, reaching out to drinkers more as a celebration of German-style lager than a pure thirst-quencher. All in all, it's as good as we fully expected it to be.

---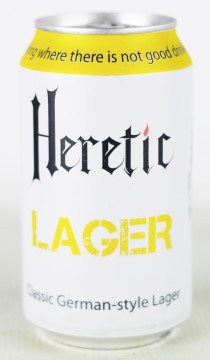 5. Heretic Brewing Co. Lager
City: Fairfield, CA
ABV: 5.4%
The verdict: There were a whole lot of German-style lagers in this tasting, but this is the only beer that legitimately had us asking "Did we accidentally allow something from Germany into the tasting?" And indeed, Heretic describes this beer on the can as simple "classic German-style lager," and it's a case of 100 percent truth in advertising. The subtle German lager yeast character shines through and is absolutely integral here, in a lager that makes use of a slightly higher ABV to deliver an increased malt presence and roundness of texture. This is a toastier, fuller, more robust take on the style than some of the thirst-quenchers on the table, with only subtle hop presence but the depth of malt we associate with lagers that have made the journey across the Atlantic. To a certain type of lager consumer, finding a beer like this made in America is like unearthing the Holy Grail, so take note.

---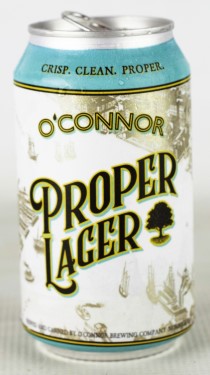 4. O'Connor Brewing Co. Proper Lager
City: Norfolk, VA
ABV: 4.7%
The verdict: Norfolk's O'Connor Brewing Co. isn't a name we've seen in the top 5 of a blind tasting before, so we can only say welcome to this lovely (and very proper) lager. This is a nicely made helles beer that falls right in the middle in terms of overall assertiveness. It isn't shy about throwing traces of biscuity malt around, but it also showcases its fair share of noble hoppiness, with some classical floral notes but also hints of peppery spice. Everything here is in good proportion and close to the center of the bullseye, and it was roundly enjoyed by every taster. It was the sort of beer that doesn't generate a ton of conversation in the moment, but everyone later agrees was clearly one of the best—a sleeper contender for "best lager."

---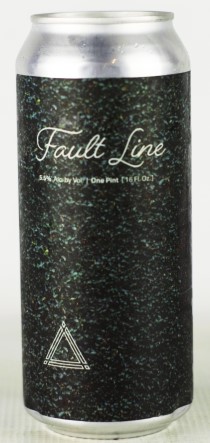 3. Triple Crossing Beer Fault Line
City: Richmond, VA
ABV: 5.5%
The verdict: Richmond's always underrated Triple Crossing has produced some of our favorite IPAs and DIPAs in recent memory, so we're not super surprised to see that they applied their hop magic toward helles lager as well. This was certainly one of the more hoppy, pils-y entries in this tasting, effusively perfumey and floral on the nose, followed by grassy notes and a hint of dank. On the palate this one boasts the nice contrast of effervescent carbonation level and smooth, creamy texture, while reveling in more noble hop goodness. The higher relative ABV level, meanwhile, beefs up the malt backbone enough for it to not come off as completely unbalanced in favor of hops. In short, another winner from Triple Crossing, who have become one of the most consistent breweries across numerous styles in our blind tastings.

---

2. pFriem Family Brewers Helles Lager
City: Hood River, OR
ABV: 4.8%
The verdict: pFriem has quietly established itself as a top-tier brewery in these blind tastings, especially as far as lighter styles are concerned. With top 10 finishes in our blind tastings of pilsner, kolsch and now helles lager, it's clear that they know what they're doing in this particular corner of the craft beer world. Their helles lager is the kind of well-balanced and "platonic ideal" beer we've come to expect, evenly splitting the lines between classical German inspiration and American adaptation. Crispy grain notes lay a foundation on the palate, equaled by deft noble hop balance, which trend slightly toward spicy flavors. It falls right in the middle in terms of assertiveness, ABV and profile—quintessentially lagery. One taster's notes even begin with the words "classic lager." That's what pFriem delivers.

---
1. Fremont Brewing Loreto Mexican Lager
City: Seattle, WA
ABV: 5.3%
The verdict: We would genuinely understand if readers thought that we were somehow guerilla marketing for Seattle's Fremont Brewing at this point. In our defense, they've missed the ranked portion of the list in a fair number of tastings, but overall we've never come across any brewery that so consistently put beers into the top 10 across a very wide range of styles. Consider: These guys made our #1 barrel-aged imperial stout, and our #1 kolsch. And now, our #1 craft lager as well. That's just silly. It's ridiculously improbable, but tell that to their brewers.
The funny thing is, Fremont does it not by making beers that are the biggest or loudest in their styles, but just by making irresistibly tasty and impeccably well-made examples that always seem to equally charm every taster. So it is with Loreto, which wasn't the hoppiest or maltiest or biggest of these lagers. It was just wonderfully balanced—bright lemon citrus on the front end of the palate, chased by bready/doughy/yeasty notes and corny sweetness. As is often the case with Fremont beers, several tasters praised the mouthfeel and full texture of Loreto, while a few others raved about the "slice of bread" malt complexity. Regardless, every taster found something to love about it. And that's how you make the best craft lager out there today.

---
Jim Vorel is a Paste staff writer and resident beer geek. You can follow him on Twitter for more drink writing.