New Year's Eve is known as a holiday for popping bottles of champagne, but that doesn't mean you can't ring in the new year with a cocktail in your hand instead.
If you're looking for a little inspiration for how to end 2018, we've rounded up a handful of delicious options ranging from warm drinks to twists on that classic glass of bubbly.
Champagne Cocktail
Ring in the new year with a simple, yet extravagant Champagne cocktail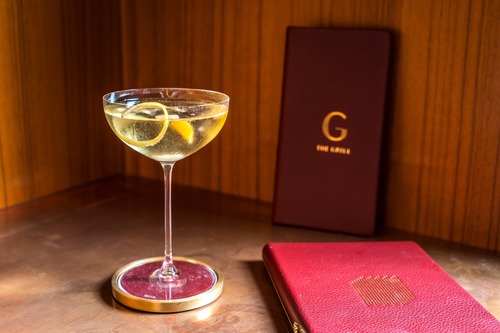 Ingredients:
4 oz.  Robert Moncuit Blanc de Blancs 
1 oz. Grey Goose Vodka
½ oz. Sauternes
¼ oz. St-Germain
1 grapefruit bitters soaked sugar cube
Directions: Blend all ingredients in a coupe glass. Add thin grapefruit twist and serve.
---
Cranberry Horseshoe Margarita
This cocktail celebrates one of the favorite winter fruits, cranberry, by highlighting it in the famous horseshoe margarita.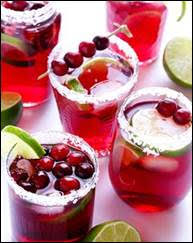 Ingredients:
2 parts Herradura Silver
1 part Lime Juice
¼ part Agave Nectar
½ part Cranberry Puree
Directions: Combine all the ingredients in a shaker, shake vigorously. Strain and serve on the rocks – in a rocks glass (same as Horseshoe Margarita). Garnish with salt half rim, lime, and cranberries.
---
Crown Royal Sparkling Vanilla Cider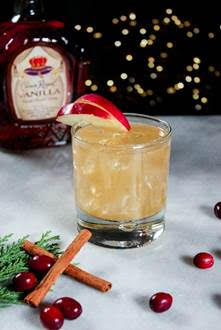 Ingredients:
2 oz. CR Vanilla
2 oz. Apple cider
.5 oz. Lemon juice
Top up with Ginger beer
Directions: Shake everything but the ginger beer and then pour it into a highball glass. Top up with ginger beer and apple slices.
---
"The Grand Cocoa" by Grand Tavern at Angad Arts Hotel
A classic spiked-hot chocolate with a flavorful twist.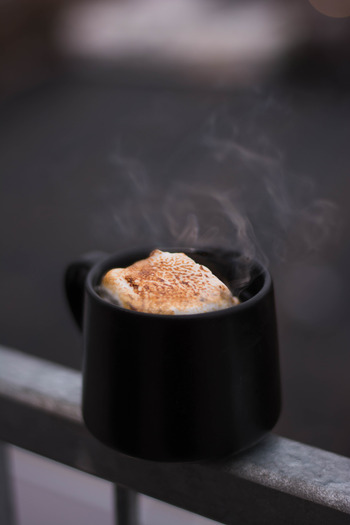 Ingredients:
1 oz. Bottled in Bond Whiskey
1 oz. Yellow Chartreuse
¼ oz. Cinnamon Demerara
1 oz. Dark Chocolate Syrup
1 drop of Curry Bitters
1 teaspoon of Tomato Powder
Directions: In an irish coffee mug, combine all the ingredients except for the tomato powder and top with hot water, mix until all is dissolved and combined. Garnish with a boozy marshmallow and tomato dust.
---
Moët J'Adore Le Pop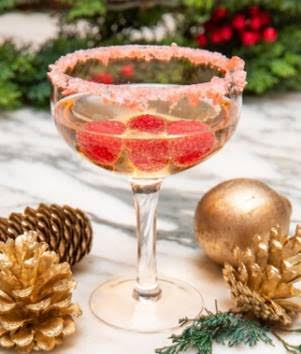 Ingredients:
4.5 oz. Moët & Chandon Impérial Brut
2 – 3 drops of pomegranate juice
Directions: Garnish with fresh raspberries and a strawberry Pop Rocks candy rim.
---