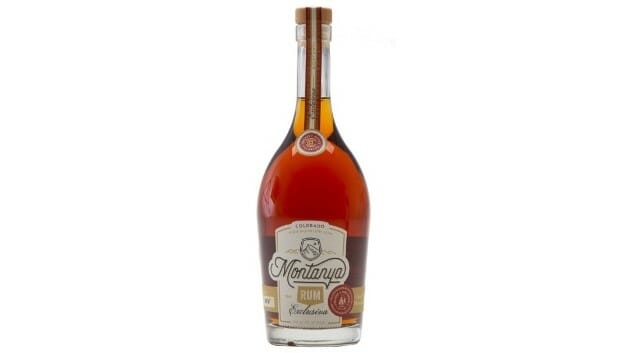 Here at Paste Drink, you may already have noticed that we've been producing no shortage of rum-related content in recent months, riding a wave of seemingly compounding interest in the fast-growing sugar cane spirit. In the last year, I've tasted rum of all sorts—aged white rum, oversweetened "premium" rum and gorgeously aged classical rum, although almost all of them have shared one thing in common: They hail from the Caribbean, or Central America. USA-made rum is still something of a rarity—or aged American rum is, anyway. Although many distilleries make a cheap white rum as a cash cow (much like their vodka or gin) while waiting for aged whiskey to arrive, Colorado's Montanya Distillers is a rarer breed. Their status as a female-founded and operated distiller already makes the company a rarity in the craft spirits world, but it's their focus specifically on rum, using American-grown, single origin sugar cane from Louisiana, that really makes the distillery unique.
That rum focus results in a handful of interesting products, including a few that you would expect—a white rum (aged, then filtered) and a gold rum—but also the significantly more unusual Montanya Exclusiva. This release from Montanya caught our attention for the fact that it is aged two and a half years in American oak barrels that previously held Colorado whiskey, before being finished in a significantly more exotic way: Six months in French oak barrels that previously aged Sutcliffe Vineyards Cabernet Sauvignon and port.
Both these aspects are unusual, to say the least. French oak doesn't see a lot of play in American distilling, thanks to the regulation of bourbon's initial aging, which states that only American white oak may be used. Likewise, you don't see a lot of rum finished in red wine barrels, although dessert wines such as port and sherry are a bit more common. Still, combined with the Colorado-produced aspect of Montanya Exclusiva, it made me particularly curious to sample this expression. And the results are as unique as you might expect.
On the nose, there's no missing that this rum has spent some time in a unique finishing barrel. I get an immediate rush of red berries and an interesting undercurrent of herbal notes—strawberry fruitiness and the suggestion of herbaceous bitterness, to the point that it honestly reminded me of classic amaros in the vein of Montenegro or Averna. On the palate, there are some more caramelized flavors present, but this rum is by no means the molasses/caramelized sugar profile that some would no doubt expect. Rather, it's defined by its red fruitiness, which segues into fresh, grassy notes, dried herbs and a slight bitterness and tannic dryness. At the same time, it's noticeably rounder in texture than Montanya's other products—the time in French oak has smoothed out some of the rougher edges and allowed a gentle, balanced sweetness to shine through at the same time.
All in all, this is one of the most unique rums I've sampled in recent memory. Its profile makes for something that is almost liqueur-like, and it makes me wonder if you could use it as a cocktail agent to give an interesting spin on recipes that would otherwise call for certain styles of armaro or vermouth. Likewise, as a base spirit, I'm typically not very interested in cocktails that call for rum as a replacement for whiskey—this often seems forced by the rum industry as a way of converting bourbon/rye drinkers—but the profile of Exclusiva really does seem like it would make for a fascinating complementary flavor in a classic Manhattan.
Ultimately, I'm probably less likely to drink this particular rum neat, compared with classic, well-aged Caribbean rums, but I'm intrigued by the possibilities it offers as a cocktail component. Montanya has done what all micro-distilleries must do: Created a product unique enough to carve out a potential niche for themselves.
Distillery: Montanya Distillers
City: Crested Butte, CO
ABV: 40% (80 proof)
Availability: Limited, 750 ml bottles, $54.99 MSRP
---
Jim Vorel is a Paste staff writer and resident brown liquor geek. You can follow him on Twitter for more drink writing.