Remus Repeal Reserve (Series VII) Bourbon Review
Photos via Ross & Squibb Distillery, Luxco
Drink
Reviews
whiskey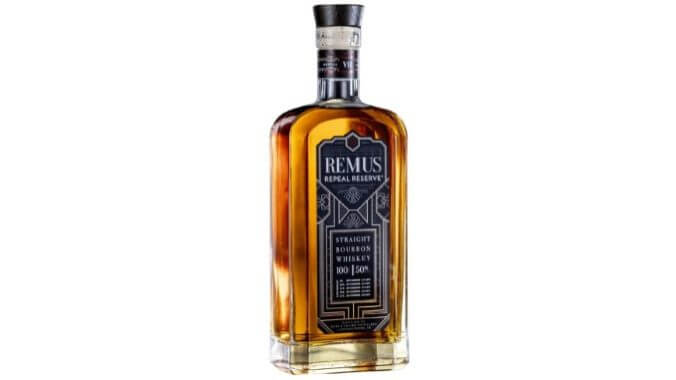 From pretty much the start, I've been an admirer of MGP of Indiana's house bourbon brands under the George Remus line, though the distillery itself now goes by the name of Ross & Squibb. For too many years, the massive Lawrenceburg, Indiana facility had produced some of the best bourbon in the world, in a very wide array of mash bills, without receiving the credit they were really due from the average consumer. The Remus series helped to truly bring the MGP reputation for quality bourbon forward into the light, while crystalizing the high-rye house style. And in recent years, it's been the Remus Repeal Reserve series that has really been the standard bearer.
With that said, whiskey geeks are notoriously fickle, and many loud bourbon voices of the web have seemed particularly apt to draw big distinctions in the relative quality of each Remus Repeal Reserve batch. I have not known quite how to react to this in recent years, because personally, I've greatly enjoyed pretty much every batch of the Repeal Reserve series. It may be that these just scratch a particular itch for my own personal taste, and I've particularly admired the way their consistent 100 proof point has made an argument that not all limited release expressions need to be cask strength in order to be perceived as "special."
So with that said, what do we find in the latest Series VII bottle? This year's blend boils down to the following:
2007 Bourbon: 75% corn, 21% rye, 4% malted barley (6%)
2013 Bourbon: 75% corn, 21% rye, 4% malted barley (26%)
2013 Bourbon: 60% corn, 36% rye, 4% malted barley (26%)
2014 Bourbon: 75% corn, 21% rye, 4% malted barley (21%)
2014 Bourbon: 60% corn, 36% rye, 4% malted barley (21%)
Which is to say, it's mostly 9 and 10-year-old bourbon from two of MGP's high-rye mash bills, with a little extra-aged whiskey included as well to lend a bit of oaky complexity. This has been the standard template for constructing these bourbons in recent years, though some of the purists are still hung up on 2020's Series V, which had an older average age statement, as the be-all, end-all of the series.
So, let's get into tasting this newest expression of Remus Repeal Reserve.
On the nose, I'm initially getting light caramel candies and traces of brown sugar, along with milk chocolate-covered cherry. There's some sweet spice evoking gingerbread, and a fruitiness that also trends in a bit more vinous direction, either in the form of dark grape or dried fruit. Traces of old oak round things out, but this nose seems a little bit muted at first, requiring some time in the glass to start putting out its more vivaciously sweet and fruity characteristics. You'll probably want to give it a little while to breathe.
On the palate, I'm getting sweet gingerbread and a bit of a brown buttery quality, pairing naturally with caramel corn, brown sugar and cinnamon. There's a moderate oakiness, with ever-so-slight woody tartness, though this is balanced by char as well. Fruit displays as both dried and more juicy, bright (because of the slight tartness) cherry, while there's a little faint mocha to be found as well. Ethanol is easygoing, which is typical of these releases at this proof point, and it finishes moderately dry as the oak steps forward a bit more.
Overall, this is a pleasant and well-rounded dram, though not the most vivacious one. This proof point has worked quite well for the series in the past, but this time around I find myself wondering if a little bump to the 110 or 115 range would have made these flavors pop just a little bit more. It's still an excellent overall bourbon profile, but I wonder if it could be just a touch more bold. Regardless, I do appreciate that the MSRP of the Repeal Reserve series remains at $100, a mark that might have seemed high just a few short years ago, but now represents a strong value for what you're getting in the bottle. As inflation and price gouging have sent bourbon prices soaring, this one's relative stability has only made it more attractive.
Distillery: MGP of Indiana (Luxco, Ross & Squib Distillery)
City: Lawrenceburg, IN
Style: Straight bourbon whiskey
ABV: 50% (100 proof)
Availability: 750 ml bottles, $100 MSRP
---
Jim Vorel is a Paste staff writer and resident beer and liquor geek. You can follow him on Twitter for more drink writing.