Taco Bell Puts Down the Naked Chicken Chalupa Like the Unnatural Beast It Is
Photo via Taco Bell
Food
News
Taco Bell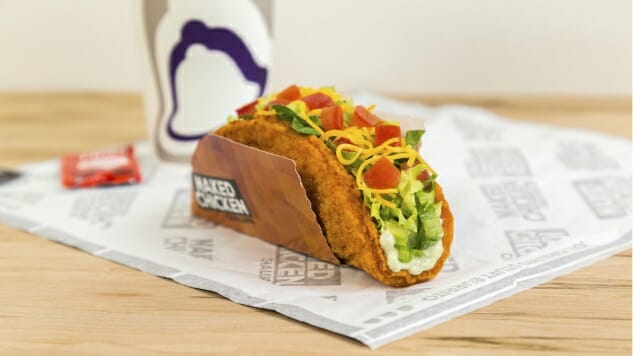 Taco Bell's Naked Chicken Chalupa is getting discontinued soon, the fast food chain told the OC Register today. "That's one of the shortest limited-time offers I've ever seen by Taco Bell," wrote the Register's Nancy Luna.
Said to disappear from stores sometime in March, the "LTO" menu item will have only been available for two months at most, which a Taco Bell spokesperson said is the "same length" of availability for such items. For those who somehow haven't heard of it until now or are ignorant of its arguably unholy composition, the Naked Chicken Chalupa contains shredded cheese, lettuce and avocado ranch sauce, all tucked in a folded, breaded and all-around disconcerting chicken patty.
You can read our more detailed thoughts on Taco Bell's fate-tempting creation here, or take a look at our fear-filled initial announcement of the product here. Be sure to stay tuned to Paste to hear about whatever jaw-dropping abomination the fast-food chain is sure to roll out next.