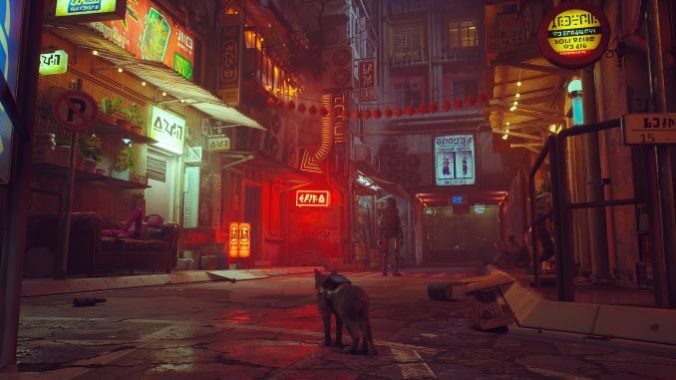 The recently formed Annapurna Animation studio has announced a slate of new projects in development, including a film adaptation of the Annapurna-published indie game Stray.
Few details have been shared about the Stray movie beyond it being animated, but Annapurna has stated that this will be part of a wider plans to expand into film adaptations of their published games, which have included such indie darlings as Neon White, Outer Wilds, and Kentucky Route Zero.
Annapurna Animation co-lead Robert Baird expounded on the appeal of the game and why they are interested in adapting it in an interview with Entertainment Weekly.
"This is a game that's all about what makes us human, and there are no humans in it," he told EW. "It's a buddy comedy about a cat and a robot, and there's such a hilarious dynamic. So, there's comedy inherent in this, but there's not one human being in this movie. I think it's one of the reasons why the game was incredibly popular, that you are seeing the world through the point of view of an adorable cat. How did they pull that off, and how are we going to pull that off in the movie? We will, even though sometimes it feels impossible, but we know that's the essence of the game and the key to telling the story."
Alongside the Stray adaptation, Annapurna announced two other projects in development: FOO, from Ice Age director Chris Wedge, and an unnamed movie from Nimona co-director Nick Bruno.
Annapurna's animation studio opened late last year and quickly gained attention after releasing this year's critically-acclaimed Nimona.